When it comes to shopping, customers are increasingly resorting to eCommerce websites. From groceries and books to jewelry and flight tickets, the Internet has tapped almost every industry. If you are a brick-and-mortar store who is still not a part of the online bandwagon, it's time to take action.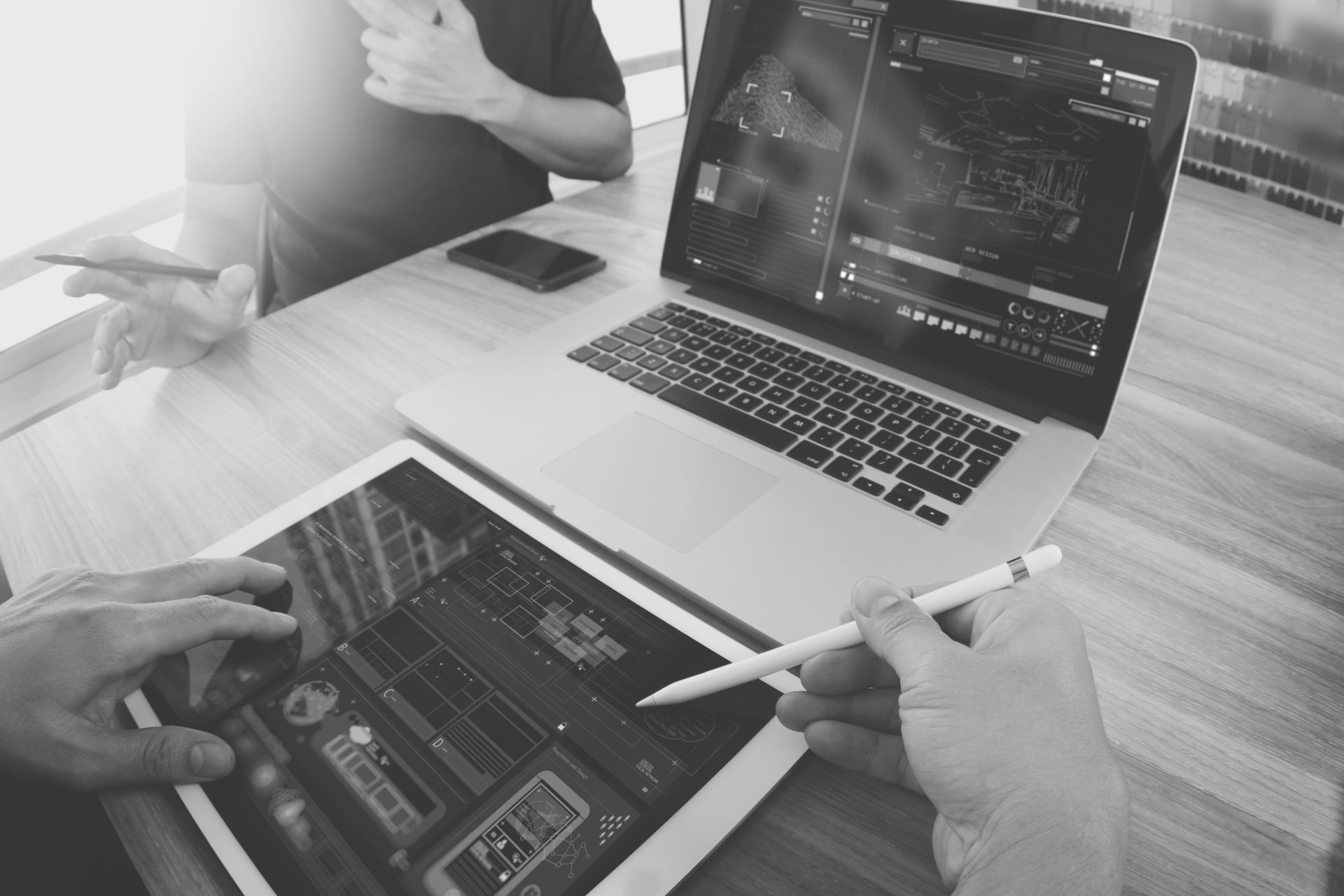 eCommerce, which was once a unique way of selling products and services, is now an obvious choice for business owners and consumers, with physical distancing and self-quarantine measures in place.
The internet is asserting its dominance over every stage of the customer journey, right from creating awareness to fostering a relationship with consumers. This has not been more relevant than now when the modern world is dealing with a pandemic for the first time. 
This makes it more crucial than ever for traditional stores to create an online platform if they want to stay in touch with customers and service orders. In the long run, this may even imply that you shut down your physical store and completely migrate online. Or, you can create an eCommerce website that can be used to supplement your existing offline operations when the world is back on track. 
To give you an example, a new hybrid business model that has successfully been doing the rounds is "BOPIS" – Buy Online, Pick-up In-Store. Customers look for items such as clothes, electronics, shoes, accessories, etc. on a particular retailer's website. They then make an instant purchase and wait for their selected items to reach that retailer's physical store near them and pick it up from there.
This gives customers more options to choose from, increases the retailer's store footfall, reduces shipping time and ensures fewer product returns as the customer can try them out in-store.
In addition, giving your business an online identity can help you expand your presence from a particular locality to a broader geographical area. This gives you more reach and visibility, thus more revenue. 
Taking your offline business online has plenty of upsides. Creating an eCommerce website may sound like a daunting task, which is why we are here to guide you through the steps and give you the right tools and resources to go about with it.
Can you build your own eCommerce website?
In 2020, building your own eCommerce website and running an online store from home is easy, and you don't need any previous experience or training for the same.
With the sophisticated site builder platforms, drag-and-drop capabilities, and the plug-ins available today, you can build an eCommerce website on your own in a day (or two)!
By the end of this post, you will have all the information you need to get started on building your very own eCommerce website. By the end of this day, you might be the owner of a brand new eCommerce store ready to scale.
Have you thought of a name yet for your eCommerce store?
Search your .Store domain now!
Search for your business name or category. cookies.store or summercookies.store
This post elaborates on:
Why Does Your eCommerce Business Needs a Website
How much does it cost to build an eCommerce website
What are the Steps to Build an eCommerce Website
How to Ensure Success of your eCommerce Website
How  to SEO-Optimize Your eCommerce Website
How to create an enticing coming soon page before launch
How to Generate Leads from your eCommerce Website
How to Supercharge your eCommerce Website's Performance
How to Take Care of your eCommerce Website's Security
How to Start a Blog for Your eCommerce Website
170+ eCommerce Tools for Your Sucesss
Why Does Your eCommerce Business Needs a Website?
You would think that in the modern and vastly digital 21st-century era that we live in, every business would have a dedicated business website. Even if you're running an online store from home, you still need one.
Alas, that isn't the case.
While every business wants to transform into a brand and have more people interact with it, the importance of having a business website is overlooked, and instead, having a strong social media presence is given prime importance.
Having said that, Facebook is one of the largest social media platforms with a total of 2.27 billion active users. This is more than the population of China!
It's obvious then – you should have a Facebook page for your business.
Probably, you already do. However, only having a Facebook page isn't going to be enough.
You need to have a business website to reach people who are looking for you on search engines like Google and you need a website to capture existing traffic and to convert these visitors into customers.
Can I Use My Facebook Page To Create an eCommerce Website?
The answer is YES! Although Facebook has more active users than the world's most populated country, the Internet has even more active users.
With a website, you can reach everyone around the globe and gain better control over your brand and identity.
Pagevamp is a digital platform that instantly creates an attractive, easy-to-use website directly from a Facebook Page.
While they primarily pull out information from your Facebook page to build your website, their platform is flexible and allows for customizations in terms of adding new content to the website.
In fact, Pagevamp conducted an experiment with one of their customers, a restaurant owner in Arizona, to gauge how much traffic her business website would generate as compared to her Facebook page.
The results were quite astonishing!
They found that not only did her website get significantly more visitors than her Facebook page (about 55x more!), but she got significantly more reservations (paying customers!) from the phone number listed on her website.
Reasons why you need an eCommerce website:  
1. Building Credibility
By building a business website you are enabling your business to be found by people from all over the world, even when you're running an online store from home.
A well-designed website that includes all the necessary information along with compelling visuals makes for an important branding asset.
Since your website communicates valuable information about your business to people who visit it, it helps people to form a positive opinion of your brand when they search for you on the internet.
After all, your business website is your virtual office.
Your website also works as a platform where you can put out testimonials and reviews that help people to build trust and confidence in your business.
This is especially true in the case of a new eCommerce business looking to increase conversions.
2. Effective Marketing
Your website is, hands down, the most powerful and effective marketing platform under your belt.
The best part is that unlike your Facebook page, your business website is completely under your control.
The most effective way to get your business website to promote your business is to do the following:
Investing a solid content marketing strategy by starting a blog and indulging in alternate content forms such as high-quality videos, infographics, and images.
Go all out with SEO and ensure to use the right mix of relevant keywords across your website and blogs
Include links to your website from all your social media handles and posts.
Be sure to optimize your website for all devices (responsive website design)
Offer customers a chance to leave reviews and feedbacks
Create a website that is fast to load
Offer all the necessary information about what you do, who you are, what products or services you offer, FAQs, contact details, and so on.
By following these basic guidelines, you can create a business website that is agile and equipped to market your business successfully.
The idea is to build strong SEO value and have people reach you rather than the other way around.
Furthermore, you can also use your website's domain name as part of your marketing messaging and even brand your business accordingly.
For instance, if you are an eCommerce store using the domain name www.thebigshoe.store, you can brand yourself as 'The Big Shoe Store'.
Here's an elaboration on the three most important aspects of marketing an eCommerce website:
This involves creating and implementing a solid digital marketing strategy around the products available on your eCommerce website. This will most likely include both organic and paid marketing for social media channels.
Many brands now swear by social media marketing to build their business. Instagram marketing is a great avenue for eCommerce businesses to gain popularity and enhance sales.
Content marketing plays a huge role in growing an eCommerce website's reach and search ranking on search engines. By incorporating the right long-tail keywords, an eCommerce blog can attract relevant people to the website and prompt them to make a purchase.
Content marketing isn't only restricted to creating blogs. Attractive social media posts, YouTube videos, infographics, etc.  are all part of content marketing.
Another really important aspect of eCommerce marketing is Google. When Google's algorithm lists your content in search results basis the context and keywords in the content, it is called Search Engine Optimisation or SEO.
Inversely, when you run a PPC marketing campaign or pay per click campaign with Google and other search engines, to showcase your content on top of search results, it is known as Search Engine Marketing.
A combination of SEO and SEM can do wonders for marketing your eCommerce website.
3. Positive ROI
Setting up a business website isn't a very expensive affair.
Depending on how much your designer charges you and how much you spend on acquiring a domain name and hosting your website, you are looking at a much cost-effective solution than setting up a brick and mortar business.
A well-developed website that is strategically designed will surely enhance your brand's online presence and bring with it a ton of tremendous benefits.
And the fact that your website will be accessible around the clock every day of the year means that you will surely start finding customers almost instantaneously.
Another great part about having a business website is that once you invest in it, you have it forever and it continues to work for you forever.
Compare this to advertising or other paid marketing avenues, and this investment makes a lot of sense.
When you pay for a newspaper ad, you reap the benefits from only that one ad.
The same holds true for Google AdWords, Facebook Ads, LinkedIn Ads, and so on. They are all time-bound investments.
In the case of a website, even if you fail to make a positive ROI in the first year, you have until the end of time to get a return on your investment.
This makes it a valuable resource and one that doesn't require much upkeep.
How much does it cost to build an eCommerce website?
eCommerce website development prices can range from $5,000 – $10,000, with no real upper limit. The cost of any eCommerce website will largely depend on the choice of the site-builder platform, the scale of marketing spends and the tech infrastructure needed to handle the traffic and sales generated.
Platform cost and commissions
Depending on whether you choose a self-hosted software such as WooCommerce or a hosted platform such as Shopify, your costs here will differ. Also, depending on the complexity of your website, you'll need to purchase website extensions ranging from $0 to a few hundred dollars.
| | | |
| --- | --- | --- |
| Shopify | Plans from $29 to $299 monthly | Transaction fees from 0.5% to 2% |
| Squarespace | Plans from $34 to $50 monthly | No transaction fees |
| WooCommerce | Free to download. Free themes available; premium themes approx. $50 | N/A |
| Magento | Opensource is free to use | N/A |
Domain, Hosting, SSL Costs
Starting an eCommerce website begins with finding the perfect domain name. The cost of domain names can range from $1 – $80 with annual renewals ranging between $10 – $80. Carefully understand the various critical aspects involved when you register a domain name. For a busy eCommerce website that has the potential to scale and is backed with speed and security, hosting costs can range from $400 to upwards of $2000. SSL certificates start from a $100 yearly and is an investment you must make to build trust.
When picking a payment gateway for your eCommerce website, you need eCommerce tools that are both accessible across multiple countries and is trusted by your audience. Here are a few payment gateway plans:
If you've chosen a self-hosted platform such as WooCommerce, chances are you're going to need help with your web design and development. Even if you select a feasible platform, you may need to consult an expert to help you make the most of the design, user experience, which extensions to choose, and more. Costs for this can range anywhere from $1000 to $100,000 or even more.
Marketing your eCommerce website will make for an integral aspect of your monthly costs. You'll need to invest in a good CRM software that lets you have a 360-degree communication strategy with your shoppers – be it live chat, support tickets, or email. You could even invest in a separate email marketing software such as Mailchimp which has an eCommerce focused package. Lastly, you'll need to set aside a monthly budget for marketing activities on social media, content marketing, digital ads, Google AdWords, and SEO.
If you aren't dropshipping, you will need to invest in good inventory management software. While you can get software such as Delivrd and Odoo for free, you will need to invest in one when you begin to scale. Additionally, you also need to keep in mind the warehouse costs and shipping costs to perfect your delivery management. With free shipping being a core benefit offered by various eCommerce businesses, you will need to factor that into your monthly P&L. You can read more about the costs of eCommerce logistics here.
These costs are an investment that will catapult your eCommerce website into a successful business.
How to Build an eCommerce Website from Scratch?
Running an online store from home? Here are some surefire ways to learn the essentials when it comes to eCommerce website development to ensure that your business skyrockets!
1. Decide What You're Selling
The first thing you'll need to do when you create an eCommerce store is to decide what you're selling. Pick something that you can stock easily and sell at profit. You'll also want to choose items that it's possible for you as an independent entrepreneur to ship by yourself. You may have to wait a while for your business to grow to the point that you can hire someone to take it to the post office for you, after all.
Knowing what merchandise your store is going to focus on will make sure that you know who your target audience is. You'll then be able to design a website that appeals to the demographics that you're selling to by taking their interests into account.
2. Think of a Name and Domain
The next thing you'll need to do is to decide on the name for your eCommerce store and the domain that you're going to use.
Coming up with a name is a lot of fun. While it's tempting to simply use your own last name in the pursuit of internet fame, this doesn't always create the most catchy-sounding eCommerce store. Think of a joke or a pun that encapsulates what you're all about- this will show people that the person behind the site has a sense of humor and make them more likely to shop at your store.
Alliteration also makes you appealing to your clientele because they're likely to remember a catchy name. If you can't think of a good pun, this is the way to go.
The process for choosing a domain name is a bit different. You're going to want a domain that people remember, but you're also going to want to buy something that shows what your store is all about. dotSTORE domains are perfect because they're catchy and, placed beside your eCommerce shop's name, make people remember that the name refers to an awesome store that they can buy from.
While you can read up on do's and don'ts about picking the right domain extension, here's what you should keep in mind when picking a domain name. Pick a name that is:
Short, easy to type, and easy to remember
Unique, relevant, and meaningful
Clean, crisp, and uncluttered (free of any lingual or grammatical errors)
Descriptive of what you sell and the industry you belong to
The name of your brand or product
SEO-rich
Additional Reading:  150+ Names of Online Stores and eCommerce Startups to Inspire You
Looking for ideas to find a brand name and domain name for your online store? Here's everything you need and a [MASSIVE] list of 150+ names to inspire you! Check it out. 
3. Know the Platforms You Can Use
Once you decide on a domain, you're going to want to learn a little more about the online platforms you can use to set up your online store. While there are a huge number of options out there, we've done the heavy lifting for you and narrowed it down to the top three most effective ones for building a website.
Here's what you should keep in mind when picking an eCommerce platform:
The reputation of the platform and service offered: Start by understanding the platform's reputation in the market by asking the right questions. Are their previous clients happy with the services offered? What services are they offering? Can they build responsive, high-quality websites? Was the company able to deliver as promised to other users?
Quality of clientele: Study who the previous clients were and whether their requirements were similar to yours. Did the clients benefit from their services? Did the clients have similar challenges like yours?
Quality of projects.: Deep dive into the eCommerce websites built by the platform. Look for past eCommerce websites and projects that were similar to your current requirements. Were the websites a success? What is the success to failure ratio for such projects?
Cost of services: Evaluate the cost of services being charged by the platform. Compare this with other estimates from other companies before zeroing in on your choice. Does the cost fit your budget? Are the returns on investment worth it? Is it cost-friendly to hire an in-house team of developers?
Which website builder is best for eCommerce?
There's a reason that Shopify is the #1 eCommerce platform out there. For starters, it's one of the single most expensive places out there where you can build your website. This will allow you to funnel your money where it matters rather than focusing on simply building your website. Shopify is also very user-friendly and is specially designed to allow you to build your ideal online store without extensive knowledge of coding. It has hundreds of apps and scalable features that you can use in growing your business.
BigCommerce is Shopify's biggest direct competitor. It's great because it has no transaction fees, meaning that neither you nor your clientele will need to set aside any of your hard-earned money for the web platform itself. It's user-friendly in the same way that Shopify is for both you as a web developer and your customers. Single-page checkout makes things easy for consumers and is sure to have them coming back to your store over and over again.
WooCommerce is unique because it allows you to encode data from other pages into your website. It's a WordPress plug-in, though, meaning that you need to have a preexisting account on WordPress if you want to use the platform. If you're willing to do this, though, you'll reap benefits such as a huge number of features and customization options. This platform is also the closest thing to a free platform, making it economically efficient.
Some of the other platforms include:
4. Follow Web Design Trends
So you have a domain name and a platform for selling your products. Great! It's time to get into the nitty-gritty of web design and make sure that your page is as engaging to potential customers as possible.
One thing you'll want to do is to use the right colors for your webpage. This sounds like a small and insignificant thing, but it really isn't- people are more likely to stay on websites with designs that they find engaging and like looking at. The most well-liked color for webpage backgrounds among both men and women is blue, with red as a close second for both genders. Try incorporating these colors into your brand, but make sure not to make the hues you select so bright that they hurt people's eyes!
A growing trend in web design has also been to include a dark mode as an option on your website. This mode places white text on a black (or dark-colored) background rather than having dark text on a white background. This has been scientifically proven to be easier on people's eyes, meaning that they can look at your page longer.
Easy, minimalist navigation pages are also an essential web design trend for you to be following. Doing this ensures that people won't get lost while looking at your webpage and will continue to feel comfortable browsing.
5. Look at Other eCommerce Sites
When considering web design trends and figuring out what will work for your eCommerce site, you're going to want to do a little research. Some trends are perfect when applied to blogs and other types of websites but are ineffective when it comes to making sales. Other trends may sound great in theory, but not be working in practice for sites that decide to implement them.
Use search engines and read blog posts regarding the trends that you're most considering following. More importantly, check out other eCommerce websites with home page designs that have been proven effective in making sales. Don't copy these designs explicitly, but put your own spin on aspects of the site designs that you like.
Use Visual Media
A huge trend in web design right now is the incorporation of graphics, images, and videos into your website. This is such an important aspect of a webpage that we're devoting an entire section of this blog post to discussing it. If you do one thing for your site in the process of designing it, you need to incorporate visuals. Read on to learn how.
Images and Graphics
Since 65% of people are visual learners, images and graphics are essential to building an engaging site. You can incorporate images of products similar to yours or, even better, photos of people using the goods that you sell. This will show people that your items are being used by others and are enjoyable and necessary to enhance their lives.
Graphics- especially infographics- are the ideal way to convey information on your webpage, too. If you want to incorporate sales statistics or any other numbers into your page, people will be much more likely to read and absorb the information in this format.
Video
Videos are also a great way to engage people on your website. This is especially the case for videos involving people talking about your products and using them. If you include these videos, you'll be allowing people to connect with your page on a human level. They'll see another person who enjoys your products and feel a connection to that person. This is a great way to build loyalty and make sales.
6. SEO and Advertising
In order to get your blog higher up in search engines, you're going to want to hire SEO services to write blog posts for your eCommerce store. Professionals will use keywords, backlinks, and more to boost your position in Google and other search engines. Targetted effort towards eCommerce SEO is sure to organic traffic and get clicks in no time, allowing you to make as many sales as possible.
In addition to SEO, targeted advertising and digital marketing strategy is a must-have for any eCommerce business. Advertisements that use algorithms to show your products in search engines or on social media to those searching for similar goods is a great way to reel in customers. You can also target ads to your target audience based on demographics like age, gender, and location. On a side note, do check out our piece on Instagram hacks for eCommerce to optimize your store's Instagram profile for maximum engagement.
To amp up your website's effectiveness, have a look at these resources pertaining to specific pages of your website:
How to Ensure the Success of your eCommerce Website?
To help you make an eCommerce website that is equipped to serve your customers and you in the most optimized way, here are some essentials you should look at integrating into your website:
1. Responsive Web Design (RWD)
Today, people browse the web on a host of devices with varying screen sizes. Smartphones, smart tablets, smartwatches, car infotainment systems, etc.
Responsive website design works well to attract a wider audience and offer a seamless brand experience across devices.
With mobile shopping picking up big time, having a responsive website design is imperative for your business's success.
Just imagine, if a customer enters your URL and the webpage does not automatically adjust to the size of the browser.
They would have to manually zoom in or out to browse.
2. Various Payment Methods
Online shopping is all about convenience. To amplify this convenient nature of online shopping your eCommerce website should be equipped to handle different payment methods.
Customers should be allowed to make payment via PayPal, Stripe, Google Pay, Credit Cards, Debit Cards, Cash on Delivery, Alipay, etc.
3. HTTPS and SSL Security
Your eCommerce website should include a layer of HTTPS and SSL security. Hypertext Transport Protocol Secure or HTTPS and Secure Sockets Layer or SSL are crucial security features for websites nowadays.
They protect sensitive data of your website visitors'. A secure website means your visitors will trust your business.
As an online store, these protection layers are necessary to ensure that customers' personal particulars and transaction information will not be leaked.
4. A Systematic Online Store
Once the customer places their order, the backend system should automatically receive a notification so that the merchant can immediately prepare to send out the order.
When the order is sent out, the customer should be notified. This systematic and smart flow will ensure that your eCommerce business always wins in the customer experience department.
5. Simplified Sign up Process
Your eCommerce website should offer a seamless and simple sign up system. Provide an easy sign-up process that uses Facebook or Gmail, so customers can easily become a member on your eCommerce website.
Avoid subjecting your customers to an extensive process or a series of complicated steps and procedures to sign up with you.
6. Simple Web Interface
A simple and logical flow of information and product pages will help your eCommerce website offer a superior user experience. Always remember, less is more when it comes to website design.
Leave enough room for whitespace and pick a simple website design template so your customers don't get lost. And remember to compress high-quality images for faster loading.
7. Sharing of Products Anytime, Anywhere
Online shopping is also about social elements. An amazing online shopping experience is all about allowing the customer to share products across different social media platforms and with their near and dear ones.
This is good for your brand since your website and products can reach more people. So, it is wise to include social media buttons, so your visitors can share their experience with others.
How to SEO-Optimize Your eCommerce Website?
What's the point of having a slick online store if no one can find it?
For eCommerce businesses, organic visitors are among the most valuable sources of new visitors and customers. According to eCommerce studies, organic search engine visitors are more likely to buy something than visitors from social media channels or email.
To tap into the potential of this cost-effective marketing strategy of search engine optimization, you can start writing content that will attract visitors from search engines using keywords.
1. Determine Your Target Keywords
You should carry out a detailed keyword research before you start creating your content strategy and writing. One of the best eCommerce tools to do this is Google's Keyword Planner because it's based on Google search data, which is the most reputable search engine worldwide. 
With a keyword research tool, you can find out the volume and competition of the keywords you're planning to write on. If you're looking for ideas, you can also use the suggestion tool for inspiration.
This will show you possible related keywords that also have high search volumes and/or low competition. 
The key to keyword research is that it can support or deny some of the ideas that you've intuitively gathered and wanted to write about. 
To get a great start, you can initially compile a list of primary keywords that will be the focus in your online store. Then, develop sub-sections of keywords that will be included as well, but not as targeted keywords. In this case, you can also include keywords that are higher in competition or lower in search volume. 
What are the Top Keyword Research Tools for eCommerce?
Simply put, the keywords that you use can make or break your website when it comes to SEO performance. Here are a few handy keyword research tools you can use:
Google Keyword Planner
SEMrush
Ubersuggest
Wordstream
SEO Chat
When performing keyword research, here are some factors you should consider:
Search Volume: This is the average number of times your desired keyword is searched for every month. It is advisable to pick words that have an average search volume. For instance, a search volume of 500,000 will be difficult to compete for, whereas, a keyword with a search volume of 15,000 will help you rank higher for.
Keyword Difficulty (KD): This is the level of difficulty of ranking for the keyword on search engines.
Cost-per-click (CPC): This indicates how much advertisers are willing to pay for people to click on an advertisement for a particular keyword.
2. Use Long-tail keywords
Long-tail keywords are basically phrases consisting of at least three words that people search for on the web.
The use of long-tail keywords has become even more popular with the advent of voice search.
If you notice Google provides a search prediction as you type in what you are searching for.
This auto-complete feature indicates what long-tail keywords your target audience is probably searching for.
People no longer search for 'shoes' when they wish to buy shoes online. They search for 'buy stylish shoes in London'.
This new trend for searching for something specific has given rise to long-tail keywords and which is why they play a significant role in search engine optimization.
It is essential to include long-tail keywords in your product copy and in your blogs.
3. Optimize Meta Description, Alt Tags, URL Structure, etc
Firstly, write compelling content in your blogs and write a descriptive product copy that entices people to make a purchase.
Furthermore, include a meta description for all your product pages, use ALT tags for your images with relevant keywords, and make sure the URL structure for all your pages are simple and straightforward.
Include customer reviews and advocacies wherever possible. This boost SEO in the form of new content and builds trust for your brand in the minds of new customers. Be sure to link to relevant pages and blogs within your own website. Search engines feast on websites that are smartly linking to relevant internal pages. This will help your eCommerce to rank higher.
Also, when designing the flow of your website, keep the user journey in mind. A logical flow of information and pages offers a better user experience and will also structure your URLs better. Make sure your contact details are always mentioned clearly on every page, so customers can get in touch with you without having to abandon their cart.
4. Craft Unique and Engaging Content
If you publish content on your website, search engines will attribute plus points if your content is high-quality, original and unique. 
How do search engines compare whether a piece of content is high-quality? By using the metrics bounce rate and average time on site. Using these metrics, search engines recognize helpful and relevant content and place it in top pages.
To create plagiarism-free content that will resonate with your target audience, you can use some of the following tools:
TrustMyPaper

– a writer platform where you can hire content creators to craft unique, compelling and engaging content for your online store
Grammarly

– an AI-powered tool that corrects your grammar and spelling, checks for plagiarism and provides style suggestions
WritingJudge

– a writing portal comparing the world's best writing services, allowing you to decide for the best content managers for your eCommerce site
Canva

– a design tool that allows you to create infographics, visuals and even explainer videos to make your content more dynamic and engaging
GrabMyEssay

– a website where you can order a piece of writing for your online store that's going to be SEO-friendly and original
If you want to publish your content in multiple languages and reach a global audience, you can also hire freelance experts to localize your store content, product descriptions and other pieces of text. 
5. Optimize All Sections of Your eCommerce Website
Search engine optimization should not be done only within a specific text aiming to feature target keywords. It should actually be embedded into the site itself: from the text on the homepage and URLs to subtler pieces of your website like meta tags.
Before you publish a post or a product description, make sure all of the bits of text are optimized – not only the main text but also headings, subheadings, URL, image titles, image tags, and others.
"Even though it's usually the largest, the article's body is actually just a piece of the SEO puzzle. If you are a writer or a marketer who wants to achieve the best possible reaction to your article, you have to pay attention to every detail. Titles and headings are especially important", says Melanie Sovann, a writer at Studicus. 
If you set aside enough time to do this right before publishing (however time-consuming it can sometimes be), it can turn into a piece of content that will constantly bring you, organic visitors, over time.
6. Pay Attention to Links
External and internal linking is an important part of SEO writing. 
When it comes to internal links, make sure the anchor text and the page you're directing to are relevant. Also, make sure that you are not directing to a site that's dysfunctional or doesn't exist anymore – this will give you minus points with search engines. If you're using WordPress as your content management system, you can use plugins to check whether some of your links are broken. 
As for external links, the more authority they have on Google and other search engines, the better. That's why you should always aim to link to credible sources such as scientific articles, studies, journals, news outlets, etc.
Every external link must be relevant to the topic of the article as well. Otherwise, a search engine algorithm might not perceive it as a keyword-themed article at all. 
As an eCommerce website, you definitely shouldn't miss out on the potential content marketing can offer you. Attracting more organic visitors (via search engines) can boost your website traffic along with your sales.
If you don't know how to approach search engine optimization for your website or you'd like it to be done by experts, you can hire freelance professionals or agencies that specialize in SEO.
However, if you're patient and willing to invest enough time and effort into SEO writing for your store, you can become quite good at it in a short amount of time. Just follow some of the main tips that we have outlined above.
Above inputs on SEO Writing for Ecommerce Websites by Kristin Savage.  She works as a freelance writer at BestEssayEducation and also runs her own FlyWriting blog.
Additional Reading: How To Make Your eCommerce Website Flourish
Robyn Strafford, UX & Web Designer at Bowler Hat, talks about how your eCommerce website can be visually appealing, fast to load, and SEO proficient all at the same time. Read on!
How To Create An Enticing Coming Soon Page Before A New Launch
Launching a new eCommerce website is not a one-day activity. It takes time to build it and perfectly design every detail and feature.
And while you will be excited about your new website coming up and how your unique product is going to blow everyone's mind, you might want to consider developing an attractive coming soon page to entice your audience.
What Is A Coming Soon Page?
A coming soon page is a special webpage that gives your audience a sneak peek at what is going to come while hiding the real work that is being done on your site.
Besides creating hype around your upcoming website, it could also help you in gathering feedback from your audience and lay a foundation for your eCommerce marketing.
The Essence Of A Coming Soon Page
There is a lot that you could do with your coming soon page, the most obvious benefit being the buzz and excitement it helps you build up. It can help you collect emails for your newsletter marketing, and you can also use these collected email IDs to notify your users about the release of your website.
You can also include links leading to your social media handles as part fo the emails. This will help you with cross-promotion and raising awareness.
Also known as a pre-launch page, your coming soon page will serve as a placeholder that ideally fulfills three purposes:
Announcing your upcoming website's launch
Providing valuable information about your website, products or services
Persuading your visitors to return to your site after it's officially launched
What Your Coming Soon Page Should Be Like?
Your eCommerce website is going to be the digital mirror of your brand or business. So it must be perfect right from the beginning, and this means your coming soon page should create a buzz in the minds of your visitors the minute they lay eyes on it.
Your coming soon page is going to be the first impression people form about your website, and you would want to take care of a few things to make sure it's a good one.
1. Introduction
The primary purpose of your coming soon page is to explain the purpose of your upcoming site. Failure to do so could leave your visitors confused and they wouldn't return unless they're interested in what you're going to offer.
A mission statement or purpose of intent could give your audience an idea of whether your upcoming website would appeal to them and would it be something that they could use in the future.
Your mission statement could include the following:
What's coming
Purpose of the website
Valuable information to build curiosity
Launch date or a countdown
2. Building a pre-launch audience
Never miss the opportunity to capture data from your potential customer base. Getting your visitors to subscribe to your email newsletter to notify them about your upcoming product launch is an effective promotion tool.
A mailing list is considered to be a reliable tool as it establishes a direct connection between you and your users. If email marketing is not effectively done before the launch of your website, people might forget about it.
You could offer exclusive discounts, early bird pricing, or other incentives to get your visitors to subscribe to your emails and newsletters. Besides, you could also use your coming soon page to advertise your product and accept pre-bookings.
You can interact with your pre-launch audience up till your launch to get feedback or just to remind them about your launch date.
3. Social Media Links
When it comes to creating a buzz in advance, social media marketing is king.  Since your website isn't ready yet, your social media handles could fill the gap to temporarily satisfy the curiosity of visitors.
Links or clickable social media buttons to your Facebook page or Instagram Profile make for a great way to engage and connect with your audience on a one-to-one basis.
Instagram marketing plays a huge role in building up hype around a new product launch, especially for eCommerce businesses. Similar to building an email list, you could also get them to follow or subscribe to your social media accounts.
A great marketing strategy could also be to include a host of digital marketing tactics to get more people to know about your brand and your website.
4. Point Of Contact
By creating a channel of communication through email, social media, live chat, or messenger chatbot tools, you can field customer queries early, convince them to join your pre-launch audience, and even get honest inputs about your concept.
You can use live chat tools to allow your visitors to reach out to and get instant information from you.
5. Viral Loop
If people like your concept, they might share it with their friends and family. However, if you can give them an incentive for sharing your page like extra discounts or freebies, they might even go out of their way to do so.
This will create what is also termed as a "viral loop", where everyone you reach is given an incentive to share. The viral loop includes giving discounts for subscribing to your email list, and bigger discounts for sharing with others.
It results in a continuous loop where people join your email list and keep sharing, looping in more people.
How To Create A Coming Soon Page?
WordPress
WordPress provides you with plugins to create a coming soon page quickly, some of which are free, and some premium, including:
The most reviewed and used plugin by far is the Coming Soon Page and Maintenance Mode by SeedProd. Let's have a look at how to use it to create a coming soon page.
1. Install and Activate
Log in to your WordPress site
Click "Plugins > Add New"
Search for "SeedProd Coming Soon"
Click "Install Now" next to the relevant plugin
2. Enable Coming Soon Mode
SeedProd > Settings > Content > [General Section] Enable Coming Soon Mode > Save All Changes
Visitors would now be seeing your coming soon page.
3. Customization
SeedProd > Settings > Coming Soon & Maintenance Mode > Page Settings
You'll find blanks to upload your logo, write your headline, and further text for giving people a brief idea about you.
Under the 'Design tab', you can customize your page by setting a background color or image or even make your background responsive.
To get a fair idea about what it would look like to your visitors, you can click on the 'Live Preview tab'. Then 'Save All Changes'.
Shopify
1. Password Page
The quickest way to create your coming soon page on Shopify is by using your password page. Since it's password-protected, you can allow people to view the website in progress by giving them the password.
For small business owners, this could do the job. However, if your store is big and if you're expecting a lot of visitors, you can use the below-mentioned method.
2. Publish A Coming Soon Version of Your Theme
You can create two different versions of your website, one you can keep working on for the final launch, and one you can release as the coming soon page.
This could be a single page with an explainer video, product photos, calls to action, social proof, etc. You can also check out some of the Shopify apps before creating your coming soon page.
How Your eCommerce Website Can Leverage From A Good About Us Page
Every eCommerce website is packed with numerous important product pages. But did you know, that the About Us page is one of the most important pages of your eCommerce website?
And just like the FAQ page, a good About Us page can create a great first impression for your company, and could also help in building customer trust and loyalty.
If crafted well, an about us page could turn a simple eCommerce store into an appealing brand icon.
Purpose of an About Us page
Most eCommerce business owners don't spend too much time creating an About Us page. However, the About Us page serves a straightforward goal to inform first-time visitors and prospects about the company and its operations.
In a nutshell, the About Us page should cover basic information about what your online store sells, the story about how it came to be, who the founders are, what the vision and mission are, and how it's different from the competition.
The About  Us page should encourage discussion and interaction. Some of the objectives that an About Us page covers are:
To communicate the essence of your business, and the story behind why you started it
To elaborate on the vision, mission, and purpose of your business
To explain how your business model works and how your products are made
To introduce your founders or core team
To give readers a reason to buy from you with the help of a link to your content, an explainer video, etc.
How To Create An Outstanding eCommerce About Us Page
Since we have already established the essence of an About Us page, here are a few tips that can help you create one, in the best possible way.
1. Tell Your Story, Honestly 
The primary purpose of your About Us page is to tell your customers what your company is about. Tell them that but be honest with it. Connect with them on an emotional level, and narrate your story in a way they can feel it.
Just like a person connects with the story while watching a film or reading a book, your customers should be able to connect with your story while reading your about us page. The more genuine it sounds, the more they will trust it.
Once they have engaged with your story, explain to them how you can solve their problems and which one. Tell them about your current products and share with them your future plans and how you want to grow along with them.
When a customer feels that your story is honest, they'll prefer you over your competitors and even recommend your company to others.
2. Introduce Your Team
When you have a face to your company, it comes across as reliable and trustworthy. Allow your customers to learn more about your founders and your core team.
Tell them about their qualifications, skill sets, their stories and why they are a perfect fit for the company. Use any details about them that can get your customers to relate to them. Mention their hobbies, passion and what makes them so unique yet relatable.
3. Show Your business model
Some companies have unique, highly efficient or socially responsible business models, that define them. Their model becomes their USP (Unique Selling Point). If your business model is something that sets you apart, make sure to include it in your About Us page.
A few examples of such business models are:
Your company employs a certain community of people
You use environment-friendly packaging
You cut out middlemen from your order fulfillment process and save the customers' money
You donate a certain percentage of every sale to charity
Use your About US page to showcase how your supply chain is the best possible version of it, how you're moving forward with your vision and mission statements, what the customers have to gain as being part of your family, and so on.
4. Use Your Stats
If there's something that can convince your customers better than your word, it's your numbers. If you have good stats to back your words up, numbers that show how you have been living up to your goals, how you've grown towards your vision and mission, how customers have benefitted from you, or more, show them in your about us page.
Your About Us page is a great avenue to showcase your social proof.
5. Include Creative Infographics & Videos
Only a written About Us page could seem boring, and visitors could lose their interest. For a stronger impact, you can make your About Us page interesting and attractive by using infographics and videos.
Through the photos or videos, you could show something unique about your company, how your product has impacted society, words of appreciation from a reputed personality for you, a montage video featuring lots of customers happily using your product, etc.
Having said that, don't add photos or videos without any context. Too much of it could make your About Us page seem unprofessional, but the right amount of it could do just the job.
6. Plug-In Social Media Buttons
As eCommerce is highly influenced by social media today, it's important to have social media accounts on platforms like Facebook, Instagram, Twitter, LinkedIn, etc. for your business.
Add social media buttons on your About Us page, so that if your visitors want to know more about you, they could click on them and instantly checkout your social media accounts.
Sometimes the audience wants to stay updated with your products, news, or just your digital content. For that, they would like to follow your Instagram profile or other social media accounts, and you need to make sure they are redirected to the right place.
7. Add CTAs To Landing Pages
It's wise to add call-to-action buttons and links to your landing page. Using CTAs could take your visitors to your desired landing pages. Some of the objectives that can be fulfilled using links and CTAs are:
Sending them to your product catalog
Getting follows for your social media accounts
Subscription to your newsletters for email marketing
Sending them to your career section
Getting them to read your blog posts
Examples of About Us Pages
If you have a great story about how your product was built to change lives, use it. Good stories humanize your brand and give your product a purpose. People are more likely to connect with good stories and share them.
Yellow Leaf Hammocks' About Us page tells their story of empowering artisan weavers and their families. Instead of writing a long and boring paragraph, they have segregated it into words and graphics.
A creative, descriptive and emotive About Us page with a good story could do much more than a regular one.
The key quality of Moz's About Us page is that it's humble. Instead of following the standard About Us format, it talks about all that has happened since it was founded in 2004.
It shares its milestones using a clean yet appealing design that incorporates clear headers, and little graphics to break up the text. There are humble references to how it had received funding, the switch of its brand positioning, and most importantly, it's switching back to the original model.
When you talk about your ups and downs with honesty, your customers are more likely to trust your word.
Sometimes, you don't need to wait for users to get there to make a statement. Cultivated Wit, a creative agency and media company, breaks the mold, with an edgy name, a fun story video and parallax scrolling, right on its homepage.
Even if you have a separate About Us page, there are ways to creatively showcase your personality throughout your website. That could be harder than filling a traditional About Us template, but it could make a difference for your brand.
Search your .Store domain now!
Search for your business name or category. cookies.store or summercookies.store
How To Create An FAQ Page For Your Online Store
When it comes to building an eCommerce website that offers a high level of customer experience, you cannot overlook the role of an FAQ page.
From addressing all your customers' concerns to imparting necessary information about your products and business, an FAQ page is a vital component of your website.
What Is An FAQ Page?
Short for Frequently Asked Questions, an FAQ page is an organized collection of the necessary information that your customers keep asking about your products and services.
A well-crafted and thoughtful FAQ page serves as an imperative one-stop information center. Having said that, an FAQ page offers several other benefits like:
Improving your customers' experience
Providing information necessary to make a purchase decision
Saving the time of your customer support staff from answering basic questions
Increasing your online visibility on search engines and boost eCommerce SEO
Boosting sales as people would have the necessary information to make their decision
When is An FAQ Page Appropriate?
An FAQ page could turn out to be a great asset for your website if used appropriately. However, if your eCommerce website doesn't need one, and you still add it to your website, it could do more harm than good.
That's why it's important to identify how important is it for you. A few signs of your business could help you decide on that part:
Customers raise similar questions and concerns repeatedly, and you need to address them publicly and permanently
You want to use your FAQ page as a means to convert your visitors into customers, by redirecting them to content and landing pages
The nature of your business or products is such that it raises queries that can be easily dealt with using generic responses
However, if your business is such that it needs to give your customers straightforward answers, and the queries asked are not so common, then you can avoid cluttering your website with an unnecessary page.
If not required, an FAQ page could end up just annoying customers rather than helping them. It's wise to ensure that your contact information is readily available on your site so that your customers can easily reach you with their doubts and queries.
Essential Features of a Great eCommerce FAQ Page
Once you've decided on including an FAQ page, you need to start by creating an impressive one that can clear your customers' doubts in a way that leads to conversions.
After all, every page on your website should be subtly geared to prompt idle visitors to convert into loyal customers.
Some of the ways to create a stellar FAQ page are mentioned below.
1. Draft questions from the customers' point of view
When customers read your FAQs, they should be able to relate to it and feel like they're asking the question. If you write the questions from their perspective and then answer them from your business' perspective, you will be able to build a positive connection between your customers and your business.
Ask questions like:
Do you sell gift cards?
How do I buy gift cards?
What do I do if I receive a defective order?
How do I make changes to an order I've already placed?
Where are you located?
2. Keep a positive tone
Questions could be for different reasons. While some could simply be to get information about something specific, others can be about a problem with your product or business.
However, the goal is to help your customers better interact with your business, and satisfy them with your answers. If your answers are not projected in the right manner, you could end up chasing them away.
It's essential to draft the answers in a positive tone of voice to impart concern for the customer's query and to portray a sense of confidence and understanding about dealing with the problem.
3. Keep it brief
When customers visit your FAQ page, they aren't keen on reading long paragraphs. All they want is the answer to their question and move on to making their purchase decision.
If you fill up your FAQ page with lengthy responses, they might even lose interest and jump to another site. Even if they read it, there are chances that such long answers confuse them more than clarify their doubts.
4. Provide your contact information
The goal of an FAQ page is to answer the customers' questions and give them a clearer picture. But it's possible in some cases where a generic answer on your FAQ page wasn't able to clear a specific doubt of your visitor.
You wouldn't want to lose that customer just because of that. Provide your contact information or any other helpful links, so that your unsatisfied customers can reach out to you and get their answers.
You'd want to give them the opportunity to feel satisfied and hence convert for your business. Not just that, but providing your contact information would also portray your business as a communicative and welcoming business.
5. Include the right call-to-action 
Including call-to-action buttons isn't mandatory, but if you feel you have satisfied your visitors' doubts, why not use the opportunity to convert them into your customers?
If they have made it to your FAQ page, it's highly likely that they're interested in buying from you, and the only thing stopping them from doing so is a doubt or concern about something regarding your product or business.
Once, that doubt is cleared, they would probably like to buy from you, and if you can provide them with a CTA and direct them to the next step, it could only increase your chances of making a sale.
FAQ and SEO
Even though the purpose of an FAQ page is to answer the questions that your customers might want to ask you, it could do much more than that especially in terms of eCommerce SEO.
You can build an FAQ section with dedicated pages for a few answers to create a search-friendly section of your website. Search engines love FAQ pages as they provide relevant content that helps Google understand your business better.
Your FAQ page is the perfect space for publishing interesting information about your brand, products, and services. By including relevant long-tail keywords and keyword-rich content, your website can rank higher on search engine result pages.
You can hyperlink the questions to separate pages within your website to improve site structure and domain authority, which can help search engines crawl through your website efficiently.
Even when people aren't searching for topics related to your brand on Google, you can get found by them if they're searching for answers related to your industry. You just need to have relevant content and landing pages that have been optimized for these specific search queries.
MVMT Watches uses this technique really well on their FAQ page. Even though they have answers written for all their questions, they have two separate landing pages for the questions about their retail locations and their return policy.
Their website sports a rather smart structure and this gives them the advantage of being found on Google when potential customers are searching for similar queries.
Best FAQ Page Examples
There are lots of impressive FAQ pages out there, and we have picked some of the best ones for your reference. Every FAQ page has its unique format and you can draw inspiration from anyone or more, depending on the similarity of their business with yours.
1. MenuDrive
MenuDrive does a great job by including all the questions on one page and segregates them into two categories. By having separate sections for general questions and technical questions, visitors can find the information quickly and efficiently.
2. Dropbox
Dropbox has a completely different approach towards an FAQ Page. Instead of listing questions, it has a search bar for users to look for answers to their questions on their help page.
Visitors can browse through many different questions that have been asked previously, to find the one that fits their needs.
3. Zappos
Zappos uses actual questions that someone might ask as the headers for its FAQ page. Doing that helps them to rank when similar questions would be typed into a search engine. This has vastly improved their SEO bringing in more traffic to their website.
4. Bank of America
Bank of America has a very well designed and organized FAQ page, where they have various categories for the convenience of their customers. The main purpose of the FAQ page is to build trust with the bank's target audience and give them a clearer overview of all the services provided by them in terms of loans, accounts, etc.
5. Roody Originals
Roody Originals' website revolves around the product 'custom ugly sweater' and they use a lot of creativity to make it their brand image. They incorporate the same thing on their FAQ page.
Their questions are specifically related to their product and its audience. What makes their FAQ unique is that they don't display conventional Q&As, but instead include very interesting, thought-provoking questions like 'what's so great about being bald?'
Search your .Store domain now!
Search for your business name or category. cookies.store or summercookies.store
How To Generate Leads From Your eCommerce Website?
The quality of your leads is only as good as the website that produces them. This is why your online business needs a high-quality lead-generating eCommerce website.
Having said that, your lead-generating eCommerce website or landing page need not have to be overly complicated or design-heavy.  It needs to be simple and functional and peppered with all the necessary components that will convert idle visitors into potential customers.
But before we dive into the 'how's' and 'what's' of creating a lead generating eCommerce website, let's understand a few basics first.
What Is A Lead?
A lead is a person who has shown interest in your company's product or service.
What is Lead Generation?
Lead generation is the process of enticing and converting strangers into prospects who are interested in your company's product or service.
Lead generation is a significant part of the growth process for eCommerce businesses and it is heavily dependent on several inbound marketing activities such social media marketing, content marketing, referral marketing, and overall eCommerce SEO strategies.
While there are several lead generation tactics that eCommerce businesses can choose to adopt, it is imperative to first understand the various components that make for a lead generating eCommerce website.
1. Chart Out the End-Goal First
The first step of creating a lead generating eCommerce website begins with charting out the end-goal first. What exactly does a "lead" mean to you?
Defining this will enable you to set clearer goals and plot your visitors' journey as they progress through each stage of your sales funnel. On a granular level, you should ask the following questions:
Is a lead considered someone who fills out a form? Is it Someone who signs up for a newsletter? Is it someone who requests a callback?
Clearly chart out who or what your lead is and then spend time planning their conversion process.
2. Include a Contact Details
As an eCommerce business, including contact details on your website, may come across as counterintuitive.
However, if you are a new eCommerce business looking to build confidence among your target buyers, then displaying your phone number will go a great deal in offering comfort to them.
You can even include your office address and email ID to enable customers to reach out to you.
This will give them a positive indication about your customer service standards and will further assure them of the fact that they can reach out to you personally in case of any issues.
3. Mobile Responsiveness
Currently, 51.12% of global web traffic originates from mobile devices. This number was at 48% in 2018.
And according to Statista, 2.15 billion people worldwide are expected to make online purchases on a mobile device by the year 2021.
These statistics indicate the sheer importance of having a mobile responsive website design for your online store.
Since a major portion of your target online shoppers use handheld devices to shop online, your lead generating eCommerce website should be optimized to be device agnostic.
The seamless shopping experience will translate into a superior brand experience which will help you capture high-quality leads and convert them into loyal customers.
4. Include Forms on Every Page
Give your visitors a chance to connect with you on every single page of your website. Include a simple pop-up or permanent form on all the pages of your eCommerce website.
Offering easy access to your lead generation form is paramount to increasing the number of leads. Furthermore, ask for limited information on the first step. Don't ask too much information from visitors in the very first step.
Stick to asking details such as name and email ID, to begin with. This will prompt visitors to sign up with you or fill the form proactively. A lead generating eCommerce website should not deter people from sharing basic information. Instead, it should make it easy.
5. Include Testimonials and Social Proof
A powerful way to get visitors to take an interest in your products is to showcase customer testimonials.  This can be a powerful marketing tool to get people to trust your eCommerce brand.
Furthermore, adding photos or even high-quality content and media such as podcasts or videos can help hugely to get people to notice you and consider buying your products.
While investing in high-quality and rich media is tedious and gruesome for new eCommerce businesses that are low on resources, solid testimonials can have a powerful impact on the minds of new visitors and prompt them to convert into promising leads.
In addition, you can also choose to showcase social proof parameters such as the number of Facebook likes, Instagram Followers, number of products sold, the number of happy customers, etc. This will lend support to your brand.
6. Strong Product Copy
Your product pages must include crisp, clear, and concise product descriptions that are not only informative but also address important questions and queries. Your product copy should sell the products it endorses.
Use powerful action verbs such as "get", "feel" and "have" instead of a passive tone such as "imagine having", "imagine feeling" and so on.
Action-oriented words will stir visitors to seriously consider your offer and understand the utility of your products rather than just imagining them.
Your eCommerce website should be devoid of passive tone phrases and words.
In addition, include high-quality images from all angles and even try and include a video that showcases the utility of your product in a variety of scenarios.
You never know, maybe your casual visitor is a victim of a problem that your product solves with great efficiency!
7. Test, Test, and Test Some More
Every eCommerce business is different, every eCommerce website is unique to that business, and every eCommerce business's target audience is different.
So, none of the tips mentioned above will do your eCommerce business justice unless you test them for yourself.
Doing this will help you determine what works for your business, your target audience, and your niche.
Having said that, lead generation takes time to increase and improve. The quality of leads and conversion rates also take time.
Building a lead-generating eCommerce website requires time, effort, tact, and a deep understanding of your business and target customers. However, once optimized, your eCommerce website will receive a flood of new leads that you can then target to boost conversions.
Additional Reading: 6 Lead Generation Tactics Your eCommerce Store Should Adopt Now!
Here are a few lead generation tactics that will help you drive quality traffic to your eCommerce store. Read on!
How to Supercharge your eCommerce Website's Performance?
Nobody likes a slow and unresponsive eCommerce website. In fact, eCommerce best practices suggest optimizing your website performance to deliver the best possible customer experience.
Many eCommerce businesses suffer from slow websites that often end up crashing, especially on heavy sales days like Black Friday and Cyber Monday. Other eCommerce websites face security breaches since they aren't Payment Card Industry (PCI) compliant.
Having said that, improving your eCommerce website performance can be a cost-intensive and time-intensive activity. Increasing or maintaining the eCommerce website speed involves huge costs, especially for mobile. Downtimes and the need for constant engineering performance into an existing legacy platform also add to the overall costs.
Let's look at some key parameters of eCommerce website performance that you should channel your efforts towards.
The Significance of Website Speed
The recommended loading time for a website as per Google is 3 seconds. However, in 2018 the average load time for eCommerce websites in the US was 9.8 seconds.
This statistic is indicative of how eCommerce website speed is an alarming issue and one that needs attention. Additionally, consumers have become less patient now and don't usually want to wait for more than 3 seconds for a homepage to open.
If the homepage takes too long to open, buyers hop to other websites. As an eCommerce brand, you can't afford to lose your customers to other brands because of the lack of speed of your site.
Prioritize Mobile Website Performance
Did you know that 9% of smartphone users have shopped online using their mobile devices in the last 6 months? And nearly 40% of all eCommerce purchases during the 2018 holiday season were made on a smartphone?
These statistics coupled with the fact that smartphones have taken over laptops and personal computers make for a convincing reason why your eCommerce business needs to prioritize your mobile website performance.
Many websites work well on laptops and desktops, but fail to give users a similar experience on phones. You need to constantly carry out mobile website performance testing to ensure that you're mobile site is meeting the customer expectations as well.
A bad experience with a website on mobiles like a slow response or below-average performance could disconnect a brand from its customers completely.
As per an article released by Google in February 2019, a 1-second delay in website load time in mobile could cause a 20% drop in conversions. To provide your customers with a seamless mobile experience, you need to optimize your website for mobile.
Search Engine Results 
A lot of customers start searching for a product by using search engines. Unless you sell something truly unique, chances are that users will come across a host of eCommerce websites that sell the same product.
For your website to rank within the top search results, you need to keep track of your website performance metrics and consistently take measures to improve your eCommerce website's speed.
The load time and speed of a website plays a critical role in making the website rank higher on search engine results pages.
In fact, Google rewards websites that render better and faster on mobile devices so much so that mobile page speed is now a critical factor for better SEO ranking for both, the desktop and mobile versions.
When a site has a slow loading speed, search engines tend to crawl lesser pages during their allocated budget for crawling, and that could damage your indexation and position in rankings.
eCommerce Website Scalability
eCommerce website performance isn't only about speed. A large part of your website's success depends on how scalable your base platform is.
eCommerce businesses and merchants need to opt for the right eCommerce platform to build their online stores. Ideally, they need to factor in scalability as part of their platform selection process.
While eCommerce big guns like Amazon have set the benchmark very high in terms of great customer experiences customers, users now expect a similar experience even when shopping from smaller brands.
Here's what you need to bear in mind when deciding how to scale your eCommerce website:
eCommerce Website Flexibility
In order to outperform the competition, you need to opt for a platform that is flexible enough to allow for customizations that will help you to always be in your consumer's consideration set.
To build a scalable business you would require an open API (Application Program Interface), that enables developers to create a completely customized user experience for your customers.
Customizations like this are really expensive if you're dealing with an old legacy platform. Moving to an open API allows you to make these customizations without going over-budget setting you apart from your competitors.
eCommerce Website Reliability
In several traditional open-source legacy platforms, you are responsible for the website maintenance and periodic upgradations that are required to keep your website performing.
This is not an ideal situation since you will have to hire technical help over and above the platform charges. Doing this will further add to your costs every month.
You will also have to be highly proactive in downloading and installing updates as soon as they release, to secure your website from hackers and data breaches. Even a slight delay could endanger your system.
However, if you opt for a SaaS solution, these costs will be covered in your standard monthly fee, without any risk to site security or downtime issues.
Online customers need your website to be reliable at all times. This is especially true for holiday sales as they make for a big sales opportunity and serves as a window to make a mark and build a long-term relationship with your customers.
An unreliable site will not only cost you in terms of lower sales but will also potentially impact your business in the long term.
The world of eCommerce is a highly competitive space and in order to win big, your website performance plays a critical role. Parameters like website speed, scalability, and reliability are critical factors of a successful eCommerce website. 
How to Take Care of your eCommerce Website's Security?
Running a successful eCommerce business is largely dependant on how secure the website is. Surprisingly though, eCommerce website security is not given as much importance as it should be getting.
With cybercrime on the rise, your customers' sensitive data such as payment details and personal information should be secure and safe at all times.
To ensure top-level website security, it's best to weave in all safety measures at the time of setting up your eCommerce website.
What is eCommerce Website Security? 
eCommerce website security refers to the principles that guide safe electronic transactions for the buying and selling of goods and services online.
eCommerce websites are a major target for hackers and for imposters, fraudsters, and competitors because eCommerce websites store thousands of user IDs, financial and personal information, product catalog and prices, etc.
To earn and maintain the customers' trust, your eCommerce company needs to make sure that it has the right level of website security in place.
Common Terminology Related To eCommerce Website Security
Payment Card Industry Data Security Standard (PCI DSS) – Also known as PCI, it's an industry standard to ensure that credit card information is being transmitted and stored safely online.
International Organization for Standardization (ISO) – ISO is an international body for setting the standard to make sure that products and processes are fit to use. ISO/IEC 27001:2013 is one of their standards for data security for businesses.
Secure Sockets Layer (SSL), and HTTPS authentication – SSL certificate authenticates and encrypts links between networked computers, which allows you to move from HTTP to HTTPS.
Multi-factor authentication (MFA), 2-factor authentication (2FA), & 2-step verification – All three are similar methods that require at least one more method of identity verification for logging in to ensure eCommerce website security.
Distribute Denial of Service (DDoS) – It's a disruption of the server, network traffic or service by overwhelming it with huge online traffic, blocking customers out of your store.
Importance Of Cybersecurity For Your eCommerce Business
Compliance – To ensure eCommerce website security, your business needs to meet specific standards to be considered in compliance.
Financial solvency – If this is breached, you may have to spend on forensic investigation, credit monitoring, data recovery, etc.
Customer trust – Customer trust is critical to a business and losing it could have a huge impact.
Biggest Security Threats to your eCommerce Website
Phishing – A common method used by attackers for tricking victims into providing their private information like account numbers, passwords, social security numbers, etc.
Malware and ransomware – Malware is any software that attackers can install on your system. Ransomware is a particular malware that locks you out of your system until you pay the ransom.
SQL injection – If your site stores data in an SQL database, injecting a malicious query into a packaged payload can provide the attacker access to manipulate information.
Cross-site scripting (XSS) – Inserting a malicious code that can expose users of the page to phishing attempts, malware, and more.
E-skimming – Stealing credit card information or personal data from processing pages of card payment options on eCommerce sites.
Best Practices for eCommerce Website Security
#1 Implement strong and unique passwords
A majority of cyber attacks occur by stealing or hacking weak passwords. Some of the things to keep in mind while creating passwords are:
They should have at least eight characters, combining both cases, numbers, and symbols
They should never be shared
They shouldn't be used for other logins
Sensitive information like date of birth, social security number or any info that can be used to answer security questions shouldn't be publicly shared
#2 Protect your devices
Ensure that your connected devices like office computers, personal computers, and smartphones are cyber secure with firewalls, antivirus software, etc.
#3 Avoid social engineering attempts 
The most effective way to avoid malware infections is to not fall for the phishing traps. Personal information should be provided only after proper identity verification of the recipient. You shouldn't click on the links in suspicious emails or download attachments that you didn't expect to receive.
Below are some of the ways to identify phishing emails:
Obvious grammatical and spelling mistakes in the subject line or body of the email
Domains that look familiar but have spelling errors
URLs with spelling errors
Suspicious emails asking you to transfer money or authorize a charge
#4 Implement additional authentication factors
Even though it might feel like a burden sometimes, using additional authentication factors always gives you the assurance that only you and your authorized users are logging into the store.
Include 2-factor authentication and one-time passwords as an added layer of security for your users.
#5 Store only the necessary customer data
Store only the data that you would need for your business and avoid storing unnecessary data that makes you and your customers vulnerable to cyberattacks of any sort.
#6 Keep the site up to date
Cybersecurity is a very dynamic affair. Attackers constantly search for vulnerabilities and end up finding them. Software engineers also keep identifying and updating them to be able to restrict the attackers.
If you keep your site updated, it will usually have the necessary updates from engineers to restrict the attackers. Be sure to regularly update all security systems and firewalls.
#7 Switch to HTTPS 
HTTPS hosting keeps your website secure and imparts a positive signal to your customers. Furthermore, you need to acquire an SSL certificate for switching to HTTPS. Google has also included HTTPS as a ranking factor for websites.
#8 Back up data
Irrespective of your efforts, there will also exist an unfortunate possibility where you might experience a data breached and lose all the information you've collected over time.
Always back up your data so that, in the contingent event of something like this happening, you can get your business back up and running in a jiffy.
#9 Regularly review all plugins and third-party integrations
You can take an inventory of all third-party solutions that you're running within your store. You need to know what they are and assess your level of trust in them.
In case you're not using them, you can remove that integration from your store. It helps to improve eCommerce website security by ensuring that fewer number of parties have access to your customer data, without hindering your business.
To succeed as a business, you need to ensure privacy and security, and pay the required attention to security monitoring and maintenance.
eCommerce website security is a very important aspect of today's business scenario. By following it, not only can you ensure a safe business experience but also build customer trust eventually grow your business.
Additional Reading:  How to Build a DIY Website For Your Small Business Without Coding
We spoke with Alannah Moore, a DIY website specialist, to talk about how small business owners looking to go online can build their own website without having to code and without compromising on the quality or functionalities of their website. Read on!
How to Start a Blog for Your eCommerce Website?
Now that you are set to kickstart your eCommerce website, don't forget to plan for a blog to help you draw top-of-the-funnel traffic as well as to give active-intent customers all of the bottom-of-the-funnel information that will help them make the purchase.
Here are some of the top reasons why you need a blog integrated with your eCommerce website:
Boosts SEO
Search engines love new content and regular blogging ensures just that. eCommerce SEO is all about using relevant keywords that you wish to rank for.
Blogging and content marketing means you can target specific long-tail keywords to build SEO for your website.
Builds Authority
As an eCommerce store, you can blog about tips and tricks, trends and style mantras, that cater to your target audience and build authority in your niche.
Valuable and high-quality content will enable your eCommerce brand to become an expert.
Increases Conversions
SEO and authority will drive more traffic to your blog.
More traffic to your website means your audience will also browse through what you sell and make purchases since they know you are a credible eCommerce store.
Engages Customers
Use your blog to engage with your customers on an ongoing basis.
For example, you can share inspirational stories relevant to your industry or how your business came to be. Include images and video tutorials or various applications of your product.
Builds Loyalty
Blogging will keep your audience engaged with your brand.
While your blog alone may not contribute to building brand loyalty, it plays a significant role in the process.
Quality content that is an appropriate balance of quirky, professional, relevant and information-driven will help to build loyalty.
How to Start A Blog
Now you know the importance of starting a blog for your eCommerce store, let's get you up to speed on how you can start blogging.
Step 1: Choose a Blogging Platform
When it comes to starting a blog for your eCommerce store, you would probably want to host it on your website.
However, WordPress, Blogger, Squarespace, Wix, and Weebly are some of the most popular platforms available.
WordPress is among the most popular and widely used blogging platforms. Equipped with a simple-to-use interface and flexible functionality, WordPress options include hosted and self-hosted blogs.
Hosted WordPress blogs are free but limit certain controls.
Self-hosted WordPress blogs have a nominal cost attached as they offer more control in terms of customization and functionality.
Step 2: Select a simple theme
Keep the theme for your blog page in sync with the rest of your website design or in sync with your brand guidelines and brand tone.
Legible typography and clean background with enough whitespace should make for a soothing reading environment.
An attractive yet simple blog theme will help your readers understand your content and prompt them to keep coming back.
WordPress has a wide array of themes to choose from, so explore all your options before picking one.
Before you zero in on the theme, preview it to see what it looks like for your visitors and read the reviews.
Also, check for the last date of the update to ensure that the theme is constantly receiving support from its developers.
Responsiveness is a crucial design element to consider. Your blog page should seamlessly work on all device types and screen sizes.
Step 3: Get the Best Blogging Plugins
For your blog to achieve its full potential, it is essential to embed smart plugins.
These plugins will not only make your life easier but also deliver an enhanced brand and user experience.
Here are a few smart WordPress Plugins that you can choose for your blog.
Yoast SEO — Optimizes your blog for the best SEO results.
BackupBuddy — Enables to store and backup all your website content on a regular basis.
WPForms — Allows you to create contact forms, subscription forms, payment forms, and other types of online forms.
Google Analytics — Provides valuable statistics and insights into understanding how your blog is performing and your audience.
Edit Flow — Offers a smooth workflow management system for multiple authors.
After the Deadline — Ensures that your blog is free of grammatical and spelling errors.
Sucuri — Runs checks on your blog website for any suspicious activity and provides real-time alerts.
Step 4: Write Compelling Content
Once your eCommerce blog is set up and ready to roll, you must woo your readers with content that is value-driven, well thought of, easy to consume, and informative.
Compelling content across the sales funnel will enable your blog to engage successfully with your target audience and build a community.
This will in-turn help you to become an authority in your niche and empower you to build a credible eCommerce brand.
Write about topics that are applicable to the online shopping industry, fashion industry, style guides, etc. and then subtly slide in your products.
A top tip here is to avoid making your blog too sales. Ideally, your blog content should prompt the reader to be moved by your words and act on your CTA.
Although there is no one-size-fits-all approach to writing compelling content, keep things simple and informative is a formula that always works.
And voila! You are all set to starting a blog for your eCommerce store!
Search your .Store domain now!
Search for your business name or category. cookies.store or summercookies.store
170+ eCommerce Tools, Resources, Guides, Agencies, Marketing Softwares, and more! 
To help you have a smooth sail on your eCommerce journey, we have put together a [MASSIVE] list of 170+ eCommerce tools that includes the following:
Accounting tool for eCommerce
Agencies that can help eCommerce businesses grow
Resources related to selling on Amazon
Tools for building new stores
Coaching/coaches for eCommerce entrepreneurs
Communities for eCommerce knowledge sharing
Resources / SaaS platforms for website development
Finance related eCommerce tools
Inventory
Management tools
Learning resources for eCommerce business owners
Marketing tools for social media, SEO, digital marketing, etc for eCommerce
Self-serving platforms for eCommerce stores
Software / Tools for DIY eCommerce store management
Solutions for large scale eCommerce businesses
Sourcing platforms for eCommerce
Starting a new eCommerce business
Softwares for tax filing for eCommerce businesses
Tutorials on eCommerce
With this list of 170+ eCommerce tools, you will have all the resources you need to build, grow, manage and scale your eCommerce business.
| | | | |
| --- | --- | --- | --- |
| Website | What it is | Description | Category |
| salecalc.com | Calculate Fees & Profits | Salecalc.com | Salecalc.com calculates the details of various transactions. Want to know your fees and profit from selling items online, the gain or loss from buying and selling stock, or the tip for a restaurant bill? Salecalc.com gives you the complete breakdown. Last updated April 9, 2019 | Accounting |
| bobsledmarketing.com | Amazon Agency – Grow Your Amazon Sales | Bobsled Marketing | An Amazon Agency based in New York. We are Amazon consultants who manage Vendor Central and Seller Central accounts, advertising campaigns, and marketing for Brand Manufacturers. Need an Amazon Broker? Call us. | Agency |
| visiture.com | The eCommerce Marketing Agency – SEO, PPC & More Services | Visiture is an award-winning eCommerce digital marketing agency specializing in SEO, PPC, Amazon & Magento design & development. Find out more & grow your online revenue. | Agency |
| tinuiti.com | Tinuiti | Largest Independent Performance Marketing Agency | Tinuiti is an award-winning agency that accelerates brand growth across the Triopoly of Google, Amazon, Facebook and beyond. | Agency |
| ignitevisibility.com | Best SEO & PPC Agency, Integrated Social, Email Services | 89 Employees, 160 Clients, 3x Inc. 5,000 Company and 55+ 5 Star Reviews Online. Built On A PASSION For Digital Marketing. Hear Our Amazing Story. | Agency |
| amzadvisers.com | AMZ Advisers – The Leading Amazon Marketing Agency | Growing your Amazon sales channel is a full time job . Let the experts at AMZ Advisers be your Amazon marketing agency and watch your sales grow in no time! | Agency |
| webfx.com | SEO Company | Digital Marketing Agency That Drives Results | Since 1996, we've generated over 3 million leads and calls for our clients. Read 400+ client testimonials and learn why WebFX is the #1 SEO company. | Agency |
| stylefactoryproductions.com | E-commerce and Web Design Experts, London | Web design, e-commerce and SEO help in London from digital communications agency Style Factory. | Agency |
| impactbnd.com | IMPACT: Inbound Marketing Strategy, Advice, and Agency | IMPACT shares unfiltered and honest inbound marketing advice, agency services, & real-world data to help grow & transform your organization. Get the latest here | Agency |
| lyfemarketing.com | LYFE Marketing: Social Media Management Company | A leading social media management company that helps businesses grow online. We help increase leads and sales for businesses through social media marketing | Agency |
| imaginationfactory.co.uk | The Imagination Factory | London based product design and creative engineering studio | Founded in 2010, we're a team of people-centred product designers and creative engineers who love new ideas. We are wired for solving problems, whether it's a small prototype or large scale solution. | Agency |
| sparkinnovations.com | Product Development| Industrial Design | Inventions | Product Design | The Product Design firm you need. Spark Innovations is an industrial design and product development company. We offer the benefits of strong intellectual patents and exceptional product design. | Agency |
| insight-quality.com | Inspection and Quality Control in Asia & the USA | Insight Quality Services | Product inspections, factory audits, and other quality control services in Asia and North America. Dallas, TX based company for all your QC needs. | Agency |
| elkfox.com | Elkfox | Digital Commerce Experts | We make media that looks good, feels good, and performs to purpose. We keep it simple, and make it powerful. | Agency |
| pmyb.co.uk | PMYB | Leading Digital Influencer Marketing Agency (UK, USA, EU & More) | We're a Leading Global Digital Influencer Marketing Agency that manages Creative Influencer Marketing Campaigns for the World's Leading B2C Brands | Agency |
| buyboxexperts.com | Amazon Consultant: A+ Content Product SEO & Brand Management | Amazon account management and branding strategy consulting. We help you sell more on Amazon and manage your brand equity. | Amazon |
| shopkeeper.com | Shopkeeper – Business Dashboard for Amazon Sellers | Tracks your Amazon Sales and automatically calculates your Profit. Pulls in all Amazon Fees, including Storage fees, FBA fees, various service fees, PPC costs, sales tax, VAT, refunds, reimbursements and many other fees & costs. | Amazon |
| amazonseoconsultant.com | Amazon SEO Services | #1 Ranked Amz Marketing & Sales Consultant | Amazon Optimisation & Ranking Product's Inside Amazon's Platform. Generating High ROI Campaigns. Get In Touch Today For A Free Skype Consultation. | Amazon |
| ebusinessboss.com | Home – eBusiness Boss | Becoming an Amazon seller can change your life. By documenting our journey, we hope you find the inspiration to start your own online business. An Amazon FBA bu | Amazon |
| channelreply.com | ChannelReply: Truly Connected Customer Service | The world's most powerful customer service tool for online sellers. Consolidate your eBay and Amazon messages on Zendesk, Freshdesk, Help Scout or Gorgias. | Amazon |
| amazonsellerslawyer.com | Amazon Sellers Lawyer: Suspended Account & Listing Reinstatement Help | Amazon Seller Suspension, Account & ASIN Reinstatements – Intellectual Property Protection Attorneys – Legal services by the official AMAZON SELLERS LAWYER | Amazon |
| sourceapproach.com | Amazon Consultant & eCommerce Consultant | Top Rated | 15 Years Exp. | Source Approach | Top Rated, 15 Years Experience helping companies thrive at eCommerce quicker & easier. Amazon, Walmart, Woocommerce, Shopify & more. | Amazon |
| salesbacker.com | Salesbacker | Get More Amazon Product Reviews: automatically email your Amazon customers to help you get more product reviews and increase your seller feedback count. | Amazon |
| thesellingfamily.com | Our Family Makes A Full time Income Selling On Amazon And You Can Too | We share tips and tricks for people looking for ways to profitably sell on Amazon using the FBA program. We can help whether you just got started or have been selling awhile! | Amazon |
| garlicpressseller.com | Garlic Press Seller | Amazon FBA Product Launch Case Studies, PPC, Product Research with Jungle Scout | Amazon FBA Product Launch Case Studies, PPC, Product Research with Jungle Scout | Amazon |
| webretailer.com | Web Retailer – Grow Your Ecommerce Business | Web Retailer is the world's leading resource for businesses selling through online marketplaces like Amazon and eBay. We help online sellers succeed and grow. | Amazon |
| amazonhacker.org | How to Sell on Amazon – Ultimate Guide by AmazonHacker | When business ideas puff up like popcorn but you have nowhere to realize them, selling on Amazon might be the right option for you. Here's how to start. | Amazon |
| museminded.com | MuseMinded – Expert Accounting For Your Amazon FBA Business | Trusted with processing over $240 million of Amazon settlements since 2014, we know a thing or two about Amazon bookkeeping and accounting. Get in touch. | Amazon |
| deliverr.com | Fast and Affordable eCommerce Fulfillment Company – Deliverr | Amazon-like fulfillment for leading online sellers. Deliverr accelerates your eCommerce sales with fast and affordable fulfillment. | Amazon |
| salehoo.com | Directory of Wholesale Companies and Dropship Suppliers | SaleHoo | Wholesale Supplier Directory: Search 8000+ verified wholesale and dropship companies for low-cost product sourcing. Especially designed for eBay and Amazon sellers! SaleHoo is the most trusted dropshipping portal on the web since 2005. Helping thousands of people start and grow their online stores through our actionable guides, tutorials, active community forum, market research tools, and massive list of verified low-cost suppliers. | Amazon |
| synccentric.com | Amazon ASIN Bulk Lookup | Buy Box Price & Sales Rank | Convert your inventory file to Amazon ASIN numbers and other listing data to sync to your seller account. Convert by SKU, Part Number (MPN), ISBN, or UPC. | Amazon |
| marketplacesellercourses.com | Amazon Seller Courses | Amazon Seller Consultant | Marketplace Seller Courses provides Amazon Seller Courses, Amazon Seller Consulting and Amazon Seller Tools for brands and inventors selling on Amazon. | Amazon |
| forecast.ly | Forecastly – Predictive Analytics and Demand Forecasting For Amazon Sellers | Forecastly is an analytics tool to help Amazon FBA sellers boost their sales through automation and efficiency. Built to optimize the FBA inbound process. | Amazon |
| fbamastery.com | FBA Mastery |Selling books & more with Fullfillment by Amazon (FBA) | Articles on selling books (and more) with Fulfillment by Amazon (FBA). Everything there is to know on how to sell on Amazon FBA, for Amazon sellers and booksellers. | Amazon |
| thelastamazoncourse.com | Brock Johnson – The Last Amazon Course | Brock Johnson built a $6 million brand in 6 months selling physical products on Amazon. After making millions before he made a piece of content, he created The Last Amazon Course: 340+ videos, 12+ Industry Experts, the best tools and templates, all for $1/month. | Amazon |
| awesomedynamic.com | Amazon Consultants Providing E-Commerce Solutions & Results | Awesome Dynamic is a team of Amazon consultants working behind-the-scenes to give sellers an advantage in a crowded Amazon marketplace. | Amazon |
| mofluid.com | Magento 2 Mobile App Native iPhone & Android Extension Mofluid.com | Create native IOS and Android App for Magento Stores using Mofluid 2 Magento Mobile App Extension. Download now. React Native source code available too. | Build |
| nichehacks.com | NicheHacks – "The Wikipedia of Online Marketing…" – | NicheHacks helps every day people find their perfect online niche idea, build a website around it, and win back their freedom. | Build |
| websitebuilderexpert.com | Website Builder Expert | The Best Resource to Help People Get Online | Having started as a passion project in 2009, we now help over 4.5 million people every year to build, host, and improve their website and online presence. | Build |
| cedcommerce.com | Improve the way you sell online through CedCommerce | Leading ecommerce facilitator specializing in Ecommerce Solutions,Web development, Theme Development, Open Source development, Mobile Application Development,Website Designing, and great support. | Build |
| woocommerce.com | WooCommerce – Sell Online With The eCommerce Platform for WordPress | Sell online with the fully customizable, open source eCommerce platform built for WordPress. | Build |
| ecommerceguide.com | Ecommerce Guide – Ecommerce Platform Reviews & Consultancy | Looking to build your first ecommerce website or an established ecommerce store looking to improve sales. EcommerceGuide.com has reviews, advice and consultancy. | Build |
| bplans.com | Bplans: Business Planning Resources and Free Business Plan Samples | Bplans | Bplans offers free business plan samples and templates, business planning resources, How-to articles, financial calculators, industry reports and entrepreneurship webinars. | Build |
| makeawebsitehub.com | How to Make a Website in 2020 – Free Easy Guide to Building a Website | This site teaches you how to make a website in just 3 easy to follow steps. There's also lots of really useful resources to help you build traffic in 2020 | Build |
| doofinder.com | Best Search Engine for Web & eCommerce Sites | A powerful, cheap and straightforward internal search engine for your website or e-commerce. Increase sales and attract users with Doofinder Search Engine. The search engine that every website should have. Improve your onsite search engine to increase sales and be more attractive for users | Build |
| digital.com | Digital.com: We Publish Reviews To Help Small Business Owners. Find Out More – Digital.com | Genuine reviews powered by real people opinions to help you find the best online tools for running & growing your website or online shop | Build |
| nichepursuits.com | Niche Pursuits – Find Business Ideas, Niche Websites, and much more! | Find Business Ideas, Niche Websites, and much more! | Build |
| sleeknote.com | Sleeknote | Engage Your Visitors with On-Site Messages | Sleeknote helps small e-commerce shops and big online retails engage website visitors—without hurting the user experience. | Build |
| inventorsmart.com | Inventor Smart | Turn Your Invention Ideas into Reality | Complete Your Invention Ideas. We work with you to help your invention ideas, research, protect, develop & profit from your innovations. Learn More | Build |
| justonedime.com | Just One Dime: Coaching for Online Businesses and Entrepreneurs | Just One Dime coaches entrepreneurs to build multiple online passive income streams so they have the freedom to the things they love with the people they love. We are a company led by coaches, with Seth Kniep at the helm, literally turning students into millionaires. | Coaching |
| hustlr.com | HUSTLR – Helping Businesses Navigate The Digital Economy | HUSTLR is a growing community of entrepreneurs and hustlers wanting to earn financial independence through the internet. We help hustlers hustle better. | Community |
| smartinsights.com | Digital marketing strategy advice – Smart Insights Digital Marketing | Share actionable digital marketing advice from our community, Dr Dave Chaffey and team of expert commentators. Daily updates and advice on what matters. | Community |
| boldcommerce.com | Bold Commerce | Shopify App & Development Experts | More than 90,000 merchants around the world turn to Bold Commerce for industry-leading eCommerce tools to help power their online stores. We help high-growth merchants solve their biggest pain points including subscriptions, selling globally, wholesale & B2B, payments, personalization, and more. | Development |
| cadcrowd.com | Freelance 3D Modeling, 3D CAD Design, CAD Services & Drafting | Cad Crowd | Hire a 3D designer, 3D modeler, CAD drafter, 3D artist, 3D printing design, architectural drafter, mechanical engineer, product designer, 3D rendering freelancer, interior designer, with AutoCAD & SolidWorks. | Development |
| makodesign.com | MAKO Design + Invent | End-To-End Physical Product Development | Est. 1999. Industrial Design, Mechanical Engineering, Electronic Engineering, & Prototyping for Enterprise and Startups. Austin / London / Toronto | Development |
| nectarpd.com | Product Design and Development Firm | Industrial Product Design – Nectar | Nectar is the leading product Design & development firm in the USA. We help our clients to turn their ideas into reality. Best Industrial Product design engineering! | Development |
| fundera.com | Fundera: Compare Your Best Small Business Loan and Credit Card Options heart BizHelped LoanSecured Knowledge OnePlace PersonalService Shop SignUp Compare Credit Cards Explore | Discover the financial options you never knew you had and make your best business decisions yet. It's easy, free, and won't affect your credit. | Finance |
| paypal.com | Send Money, Pay Online or Set Up a Merchant Account – PayPal | PayPal is the faster, safer way to send money, make an online payment, receive money or set up a merchant account. | Finance |
| shopkeep.com | ShopKeep: iPad POS | Point of Sale System | Free Quote | ShopKeep is the #1 Rated iPad POS system featuring inventory management, detailed reporting, and 24/7 support. Get a Free Quote! | Inventory Management |
| mywifequitherjob.com | How To Start An Online Store So Your Spouse Can Quit And Stay At Home With The Kids – MyWifeQuitHerJob.com | Start a profitable ecommerce business and a defensible brand. You'll learn how to sell on Amazon, start an online store, run PPC ads and build an audience | Learn |
| amzignition.com | AMZ Ignition – Power up your Amazon FBA business | Learn tips, tricks and strategies for growing your Amazon empire. Including Kindle, Merc by Amazon, FBM and Amazon FBA. | Learn |
| dreamgrow.com | DreamGrow – Your Source of Content Marketing & Social Media Information | Your Source of Content Marketing & Social Media Information | Learn |
| thebookflipper.com | Start Your Amazon Book Business – The Book Flipper | Learn how to launch and scale your Amazon book flipping business with Caleb Roth (The Book Flipper). Articles and videos will teach you how to source, list, price and track your Amazon FBA business. | Learn |
| withintheflow.com | Withintheflow | Drop Shipping Business Tips for Helping Entrepreneurs | Withintheflow helps entrepreneurs & wantrepreneurs build lasting business flows with expert insights, innovative practices, and creative resources. | Learn |
| ecommerceceo.com | Ecommerce CEO – Hype Free Business Advice For Entrepreneurs | Learn Ecommerce and Build a Legit Ecommerce Business | Learn |
| ecomcrew.com | Start and Grow Your Amazon and Ecommerce Business Slides Framework Slides Framework | A weekly ecommerce business blog from two small store owners documenting their daily challenges in running an online store. | Learn |
| startupbros.com | Learn How To Start a Business and Finally Quit Your Day Job! | We help new entrepreneurs launch their first successful business and escape their day jobs through next-level training guides. | Learn |
| jefflenney.com | Jeff Lenney | Official Blog for Internet Marketer & SEO Expert Jeff Lenney | Learn |
| sampriestley.com | The Arbing Blog – Pottering around starting businesses with Sam Priestley | Welcome! My name is Sam Priestley and I am a lifestyle entrepreneur. That means I spend my time trying to build businesses that I find fun and interesting while earning enough to live the life I want. This site is a record of exactly of what I'm doing. Ride along and watch me succeed or fail in real-time. | Learn |
| abetterlemonadestand.com | A Better Lemonade Stand – Online Ecommerce Incubator | A Better Lemonade Stand is an online ecommerce incubator, supporting early stage ecommerce entrepreneurs. Learn how to start an online business. | Learn |
| theworkathomewife.com | The Work at Home Wife | Helping women find work from home jobs and home-based business ideas. Learn how to make extra money from home today. | Learn |
| dropshiplifestyle.com | How to Start an Online Store – Drop Ship Lifestyle #1 eCommerce Course | Learn how to start an online store with Drop Ship Lifestyle. Checkout our reviews, online courses, drop shipping tools, and more! Voted #1 eCommerce Course. | Learn |
| thesellingguys.com | The Selling Guys – Your Amazon Selling Community | We offer tips and advice to help you sell more with Amazon FBA and Amazon Private Label. Join the community to share, help and learn from other Amazon selle | Learn |
| neilpatel.com | Neil Patel: Helping You Succeed Through Online Marketing! | Advanced: The Simple Process That Works To Turn Ice Cold Prospects Into Happy Customers (w/ Automated Conversion Funnels & Sequences). | Learn |
| smallbiztrends.com | Small Business News, Tips, Advice – Small Business Trends | Small Business Trends helps entrepreneurs, business owners, influencers and experts by covering tech products, small business news, and movers and shakers. | Learn |
| digitalcommerce360.com | Digital Commerce 360 | Internet Retailer News & Analysis | Top 500 | B2B E-Commerce | Retail Research | Digital Commerce 360 (Internet Retailer) for 18 years has delivered the valuable facts, figures and analyses needed to cover the digital transformation. | Learn |
| entrepreneur.com | Entrepreneur – Start, run and grow your business. | Advice, insight, profiles and guides for established and aspiring entrepreneurs worldwide. Home of Entrepreneur magazine. | Learn |
| fitsmallbusiness.com | Fit Small Business: Get Your Business Into Shape! | Our mission is to provide small business owners with the information you need to succeed. Learn how to start, market, run, and grow your business today! | Learn |
| ecommercebytes.com | EcommerceBytes – The leader of ecommerce news and information for online sellers. – EcommerceBytes | Vital ecommerce news, information and resources for the serious online merchant. | Learn |
| practicalecommerce.com | Practical Ecommerce | Insights for Online Merchants | Practical Ecommerce: Independent analysis and strategy for e-commerce merchants — Amazon, SEO, analytics, marketing, design, payments, social media, cross-border, multichannel, shipping, much more. | Learn |
| business2community.com | Business 2 Community – Top Trends, News & Expert Analysis | Business 2 Community covers breaking news and top trends in Social Media, Digital Marketing, Content Marketing, Social Selling, Social Business and More. | Learn |
| searchenginejournal.com | Search Engine Journal – SEO, Search Marketing News and Tutorials | Search Engine Journal is dedicated to producing the latest search news, the best guides and how-tos for the SEO and marketer community. | Learn |
| websitesetup.org | How to Create a Website: Step-by-Step Guide for Beginners (2020) | Learn how to make a website and set it up. This site contains different tutorials on how to build a website using WordPress, Joomla, Drupal & HTML. | Learn |
| businessnewsdaily.com | Business News Daily: Small Business Solutions & Inspiration | Get the news you need to succeed in business on Business News Daily. Learn how to start a business, how to grow your business and how to market yourself. | Learn |
| inventioncity.com | Inventor Help: Prototype, Patent, License and Sell Inventions. – Invention City | Submit your invention for possible licensing deal and Brutally Honest Review from investors. Find sources for patents, prototypes and manufacturing. Learn how to protect your idea. Invention blog on new ideas and how to make and save money. | Learn |
| theproductstartup.com | The Product Startup – Product Development for Small Business | Product Startup | Helping you turn ideas into physical products. Learn how to launch products yourself so you can decide when, and where, to get help! | Learn |
| locationrebel.com | Location Rebel – Freelance Writing, Niche Sites, and Other Lifestyle Businesses | At Location Rebel we teach you how to build lifestyle businesses. This includes learning how to become a freelance writer, build niche sites, and build an online business that allows you to quit your job and work from anywhere. | Learn |
| bpmlegal.com | Brown and Michaels Intellectual Property Home Page | Information on Intellectual Property, Patents, Trademarks, Copyrights | Learn |
| thefounderhour.com | The Founder Hour | Podcast | Hosted by Pat & Posh, The Founder Hour is a weekly podcast which dives into the minds of founders in Los Angeles to share their stories and discuss relevant topics and current events. | Learn |
| yaro.blog | Yaro | Blog And Podcast Of Entrepreneur And Investor Yaro Starak | Access all of Yaro's free training, including blog, podcast, and step-by-step guides to help you succeed with your online business. | Learn |
| foundr.com | Foundr – Learn from Proven Entrepreneurs & Startup Founders | Looking To Build And Grow A Successful Business? Foundr is Where Modern-Day Entrepreneurs Go To Learn From Proven Founders. Home Of Foundr Magazine. | Learn |
| learntomakeaproduct.com | Home | Learn to Make a Product | Learn To Make A Product teaches entrepreneurs how to design, manufacture and launch physical products. | Learn |
| merchantwords.com | MerchantWords | The Largest Database of Shopper Search Trends | Uncover product opportunities, spy on your competition, create successful marketing campaigns, and grow your sales and business with our tools and services. | Marketing |
| wordstream.com | WordStream: Online Advertising Made Easy | Use our free tools and 20-Minute Work Week to create, optimize, manage and measure high-performing paid search and paid social campaigns. | Marketing |
| hootsuite.com | Social Media Marketing & Management Dashboard – Hootsuite Find Hootsuite on Twitter Find Hootsuite on Facebook Find Hootsuite on LinkedIn Find Hootsuite on Youtube Find Hootsuite on Instagram | Enhance your social media management with Hootsuite, the leading social media dashboard. Manage multiple networks and profiles and measure your campaign results. | Marketing |
| adespresso.com | Digital Advertising Made Easy, Fast & Effective | Start driving results across Facebook, Instagram and ​Now ​Google with a free 14-day trial of AdEspresso. | Marketing |
| socialmediaexaminer.com | Social Media Marketing | Social Media Examiner | Your Guide to the Social Media Jungle | We help millions of marketers discover how to best use social media marketing to connect with customers, generate awareness, and increase sales. | Marketing |
| beeketing.com | Beeketing | Marketing Automation for eCommerce | The Terms of Service govern your use of and access to certain marketing technology and related services provided by Beeketing | Marketing |
| econsultancy.com | Econsultancy – achieve excellence in modern marketing | Econsultancy's mission is to help marketers and their organisations achieve excellence in modern marketing through knowledge, skills and mindset. | Marketing |
| innovate-design.co.uk | How to Patent an Idea | Innovate Product Design | Innovate Product Design provides a complete service from patent search, protecting your product, through design and prototyping, to advice on marketing. | Marketing |
| nchannel.com | eCommerce, ERP, POS & 3PL System Integration | nChannel | nChannel is a SaaS integraiton platform that empowers retailers and wholesalers to sync data between their eCommerce, ERP, POS & 3PL systems to automate processes from order fulfillment to inventory synchronization and supply chain management. | Platform |
| feedvisor.com | The "AI-First" Optimization and Intelligence Platform for Large Sellers and Brands on Amazon | Feedvisor | Feedvisor's platform and team of experts offer algorithmic repricing, advertising campaign optimization, brand and content management, and intelligence. | Platform |
| getshogun.com | Shogun | Drag and Drop Website Builder for eCommerce Stores on Shopify and BigCommerce | Shogun is a drag and drop page builder for eCommerce platforms like Shopify and BigCommerce. Build beautiful custom pages for your store. | Platform |
| klaviyo.com | Email Marketing and SMS Marketing Platform For Ecommerce | Klaviyo Klaviyo Logo | Klaviyo is an email marketing platform created for online businesses — featuring powerful email and SMS marketing automation. | Platform |
| instapage.com | Instapage – The Advertising Conversion Cloudâ"¢ | Turn your ad clicks into conversions on the only platform designed to create, personalize, & optimize post-click landing pages & experiences at scale. | Platform |
| omnisend.com | Ecommerce Marketing Automation for Smart Marketers | Omnisend | Omnisend is the ecommerce marketing automation platform built for growing ecommerce businesses. Try Omnisend for FREE today! | Platform |
| yotpo.com | eCommerce Marketing Platform | Yotpo | Yotpo is a eCommerce marketing platform with the most advanced solutions for customer reviews, visual marketing, loyalty, and referrals. Find out more about how your brand can drive growth with Yotpo here. | Platform |
| coredna.com | eCommerce, Intranet, Content Marketing & SaaS CMS | Core dna | The only all-in-one SaaS digital platform that fully integrates Web Content Management, eCommerce, Intranet & Marketing on one managed platform. | Platform |
| algopix.com | Amazon, eBay & Walmart Product Market Research Tool| Algopix | Better catalog experience – increase revenues by up to 20%, present the right products in the right way, at the optimized price. | Software / Tool |
| helium10.com | Insanely Powerful Tools For Amazon Sellers – Helium 10 | Our software contains multiple Amazon seller tools to help you find high ranking keywords, identify trends, spy on competitors, & optimize product listings. | Software / Tool |
| sellerengine.com | SellerEngine – Intelligent repricing tools and services for Amazon sellers | SellerEngine is where smart Amazon sellers go for the software & services tools they need. Use our tools to increase your profit & sales on Amazon. | Software / Tool |
| projectfba.com | Project FBA | The Best Tools for Amazon Sellers 2020 | Project FBA reveals the BEST Amazon Seller Tools in 2020. | Software / Tool |
| amzscout.net | Amazon Product Research Tool & Niche Finder | AMZScout | Make Amazon product research quick and easy with accurate research software from AMZScout. Analyze niches and find the right products to help you make money. | Software / Tool |
| viral-launch.com | Amazon Seller Tools Helping to Source, Launch & Dominate | Viral Launch | Leverage the Viral Launch platform to take your business to new levels of success! We've helped thousands of sellers grow their businesses within the Amazon marketplace. | Software / Tool |
| crazylister.com | CrazyLister: The Easiest Way to List and Sell on Amazon & eBay | Trusted by over 100,000 Retailers to easily manage and grow their eBay & Amazon business. Get started in seconds with a beautiful listing software | Software / Tool |
| sellbrite.com | #1 Multi-Channel Selling Software for eBay, Amazon, & More | Sellbrite | Find out why Sellbrite is the best multi-channel selling software. Access more customers and maximize your sales, quickly and easily. Start your free trial! | Software / Tool |
| junglescout.com | Jungle Scout: Amazon Product Finder & Research Tool – FBA Seller Software | Amazon Product Finder & Research Tool – FBA Seller Software | Software / Tool |
| repricerexpress.com | RepricerExpress Amazon Repricing Software | Increase your Amazon sales and profits with the best Amazon repricing software. Win more Buy Box with the fastest Amazon repricer. Free 15-day trial. No credit card needed. | Software / Tool |
| sellics.com | The #1 Amazon Software to Maximize Your Potential | Sellics | The leading All-in-One software dedicated to helping you succeed on Amazon. Increase organic traffic, automate PPC campaigns, track profits and much more. | Software / Tool |
| feedbackexpress.com | FeedbackExpress Amazon Feedback Software | Free 30-day trial. Best Amazon Feedback Software. Remove negative feedback. Increase your Amazon feedback rating. Get more product reviews! | Software / Tool |
| amzfinder.com | Feedback and Review Software for Amazon Sellers | AMZFinder | AMZFinder is an Amazon seller tool which can help you send emails and invoices automatically, as well as handle your store's reviews and orders on Amazon. | Software / Tool |
| sellernexus.com | Seller Nexus — Feedback & Email Automation Software for Amazon. | Our Feedback Tool for Amazon Sellers will help you sell more with our Email Automation Software. | Software / Tool |
| feedbackwhiz.com | FeedbackWhiz Amazon Seller Tools | Dominate the Marketplace | FeedbackWhiz's Amazon seller tools help you manage and repair amazon feedback, monitor listings and automate emails to buyers. Get started today! | Software / Tool |
| ecomengine.com | eComEngine – Powerful Amazon Seller Tools | Accelerating growth on Amazon since 2007. Makers of top-rated Amazon seller tools. FeedbackFive, RestockPro, MarketScout, and SmartPrice. | Software / Tool |
| volusion.com | Ecommerce Website Store & Shopping Cart Software | Volusion | Create your online store w/ a FREE 14-day trial of our award-winning ecommerce software. Shown to sell 4x more than other hosted shopping carts! | Software / Tool |
| sellerlabs.com | Seller Labs: Amazon Seller Software, Tools, Services & Platform | Grow your Amazon business with pro Amazon seller software, tools, services, advertising platform for sellers, teams, consultants & agencies. | Software / Tool |
| taxomate.com | Amazon Seller Accounting Software | taxomate | Amazon seller accounting integration made easy. Automated accounting & bookkeeping for amazon marketplace and FBA sellers. | Software / Tool |
| adbadger.com | Ad Badger: Amazon PPC Software Tool and Amazon Ads Optimization | Ad Badger is the only Amazon PPC Software Tool you'll need to optimize your campaigns. Get up to date Amazon Ads training and grow in our community. | Software / Tool |
| bqool.com | Amazon Repricer, Feedback Tool, Help Desk & Product Finder | BQool | Get more sales & reviews with BQool all-in-one Amazon seller tool: repricer wins Buy Box, helpdesk improves feedback, product finder gives product ideas | Software / Tool |
| sonar-tool.com | FREE Amazon Keyword Tool | Find the most relevant and profitable keywords for your Amazon business. Research competitors' keywords with reverse ASIN lookup. All tools are 100% free, no hidden costs | Software / Tool |
| amzinsight.com | Amazon Market Research & Amazon SEO Tool – AMZ Insight | Signup and boost your sales with Amazon keyword monitoring Tool. Track Amazon sales rank, Amazon Keywords ranking, Product reviews, Amazon Seller Rating, Pricing Tracking and more. | Software / Tool |
| sellerzen.com | Automated Amazon QuickBooks Data Sync | Enterprise Data Automation for All Merchants on SellerZen… | Software / Tool |
| ecomdash.com | Multichannel Inventory Management For Ecommerce | ecomdash | Software built to help you save time and sell more by simplifying multichannel inventory management, order fulfillment, and more. Try it free today. | Software / Tool |
| sagemailer.com | Amazon Feedback & Review Software – #1 Seller Central Autoresponder Tool | The best tool for getting organic Amazon reviews and seller feedback. 100% Amazon compliant. Monitor reviews & get notifications for unlimited ASINs. Multilingual templates for all Amazon marketplaces. Unlimited mailing campaigns. 5-minute set up and complete autopilot. Free 21-day trial. | Software / Tool |
| unicornsmasher.com | Amazon Product Research Tool – Unicorn Smasher! Free Alternative to Jungle Scout | Download Your FREE Product Research Tool for Amazon Sellers. Quickly Find the Perfect Niche, Gauge Your Competition, and Estimate Your Sales. | Software / Tool |
| amzsecrets.com | AmzSecrets.com: Amazon Private Label Podcast, Amazon FBA Seller Tools | Fastest Growing Amazon Private Label Podcast with Amazon FBA Seller Tools, Strategies, and Secrets to selling on Amazon. | Software / Tool |
| linnworks.com | Linnworks | Order Management Software | Linnworks is an eCommerce platform that helps online retailers automate key processes, reduce costs and grow their business. | Software / Tool |
| amazon-asin.com | Amazon Asin Lookup – Free ASIN search and lookup tool | Uncover profitable Amazon products, buybox trends, Amazon keywords, sourcing details & more. Free ASIN search and lookup tool for Amazon competitor analysis. | Software / Tool |
| xsellco.com | eCommerce Software | eDesk, Amazon Repricing and Feedback | xSellco | Thousands of online retailers rely on xSellco for the only eCommerce customer service helpdesk, intelligent feedback software and instant Amazon repricer. We're on a mission to make selling more simple. | Software / Tool |
| x-cart.com | #1 eCommerce PHP Shopping Cart Software [The Last You Will Ever Need] | Ecommerce website software without monthly fees. Sell more online with our scalable, PHP shopping cart platform. Download for free, customize & launch! | Software / Tool |
| sellerapp.com | SellerApp: Amazon All In One Seller Tool For PPC, Keywords & Profit | Seller App's Smart-Data helps for Amazon Growth, Calculate Profits, PPC Campaigns, In-depth Keywords & Product Research, Analyze Competition and more | Software / Tool |
| hubspot.com | HubSpot | Inbound Marketing, Sales, and Service Software | HubSpot offers a full platform of marketing, sales, customer service, and CRM software — plus the methodology, resources, and support — to help businesses grow better. Get started with free tools, and upgrade as you grow. | Software / Tool |
| ecommerce-platforms.com | Ecommerce Platforms – Top 5 Ecommerce Platforms Compared: Which One Is Best for You? | Ecommerce Platforms is an unbiased review site that shows the good, great, bad, and ugly of online store building and ecommerce shopping cart software. | Software / Tool |
| 3dcart.com | eCommerce Software | Best Software for eCommerce Websites | What's eCommerce Software? And how to choose the right e-commerce software to build your online business and launch a successful website | Software / Tool |
| shopify.com | Ecommerce Software – Best Ecommerce Platform Made for You – Free Trial Home Open Main Navigation Home Close Main Navigation Facebook Twitter YouTube Instagram LinkedIn Pinterest | We're not just an ecommerce software, Shopify is the best ecommerce platform that has everything you need to sell online, on social media, or in person. | Software / Tool |
| sproutsocial.com | Sprout Social: Social Media Management Solutions | Form real connections with those who love your brand through the power of Sprout Social. See our social media management software solutions in action. Try it free. | Software / Tool |
| tradegecko.com | Inventory Management Software | TradeGecko | Powerful Automated Inventory Management Software for Wholesale and Multichannel eCommerce with a B2B Ordering Platform, Payments and Mobile plus Shopify, Xero, QuickBooks, WooCommerce and Amazon Integrations. | Software / Tool |
| referralcandy.com | ReferralCandy | Best Customer Referral Program Software for Referral Marketing | ReferralCandy powers referral marketing programs for online stores of all shapes and sizes. Start your free trial today! | Software / Tool |
| shipstation.com | Shipping Software for Ecommerce Fulfillment | ShipStation | Import, manage and ship your orders with ShipStation. Our shipping software is designed to save you time and money on eCommerce order fulfillment. With ShipStation, eCommerce shipping is easy, you'll be up and running in minutes. Try the #1 choice of online sellers risk-free for 30 days! | Software / Tool |
| squareup.com | Square: Solutions & Tools to Grow Your Business | Square helps millions of sellers run their business-from secure credit card processing to point of sale solutions. Get paid faster with Square. Sign up today! | Software / Tool |
| crazyegg.com | Crazy Egg Website Optimization | Heatmaps & A/B Testing | Use Crazy Egg to see what's hot and what's not, and to know what your web visitors are doing with tools, such as heatmaps, recordings, A/B testing & more. | Software / Tool |
| emergeapp.net | Best Inventory Management Software for Small Business – EMERGE App | Easy-to-use inventory management software that takes care of inventory, purchases, sales orders, payments, & fulfillment. Wholesalers & Distributors love it | Software / Tool |
| disruptiveadvertising.com | PPC Management Company | Google AdWords and Facebook Ad Experts | 76% of PPC budgets are wasted. Leverage our software and marketing experts to grow your business using Google AdWords, Facebook Ads and Website Testing. | Software / Tool |
| magento.com | eCommerce Platforms | Best eCommerce Software for Selling Online | Magento | Magento empowers thousands of retailers and brands with the best eCommerce platforms and flexible cloud solutions to rapidly innovate and grow. | Software / Tool |
| optinmonster.com | OptinMonster – Most Powerful Lead Generation Software for Marketers | Powerful lead generation software that converts abandoning visitors into subscribers with our dynamic marketing tools and Exit Intent® technology. | Software / Tool |
| merchantmaverick.com | Merchant Account, Credit Card Processing, Loans | Reviews | Merchant Maverick makes small business easy. Find the best merchant account providers, credit card processors, loans, accounting and point-of-sale software & more. | Software / Tool |
| channelape.com | Warehouse + Fulfillment Management | ChannelApe | Enterprise SaaS combining a global fulfillment network with flexible FMS (fulfillment management system) software for D2C operations. | Software / Tool |
| avalara.com | Automated Tax Compliance Software – Avalara | Avalara is software for automated tax compliance. Whether you are selling online, starting a new business, or need help filing internationally Avalara can help. | Software / Tool |
| buffer.com | Buffer | Social Media Management Software for Growing Brands | Build your audience and grow your brand on social media. Plan and schedule thumb-stopping content that drives meaningful engagement and growth for your business. | Software / Tool |
| vendhq.com | Choose the World's Best Retail POS Software | Vend POS Systems chevron10x6 chevron10x6 chevron10x6 chevron10x6 chevron10x6 chevron10x6 chevron10x6 | Easily manage and scale your business with retail point of sale systems from Vend. A retail POS system including debit/credit card readers and inventory management. | Software / Tool |
| mailchimp.com | All-in-One Marketing Platform – Mailchimp | Mailchimp has email marketing, ads, landing pages, and CRM tools to grow your business on your terms. Get the word out with email, social ads, and make your life easier with automation. It's easy, and you can start for free. | Software / Tool |
| storeya.com | StoreYa: Online Marketing Tools for eCommerce SMB | Join 200,000+ businesses that have automated their advertising and marketing activities. Get targeted traffic and sales from Google Ads, Facebook & Instagram. | Software / Tool |
| easyship.com | Global Shipping Software for eCommerce | Easyship | Global shipping software for eCommerce makes multi-courier shipping easy! Get simple platform integrations, print labels and save up to 70% on rates. | Software / Tool |
| ipwatchdog.com | IPWatchdog.com | Patents & Patent Law – Patents, Software Patents, Patent Applications & Patent Law | Patents, Software Patents, Patent Applications & Patent Law | Software / Tool |
| skuvault.com | SkuVault | eCommerce Inventory Management Software | With SkuVault's eCommerce Inventory Management Software, you'll sell faster, pick faster, and ship faster. Find out how. | Software / Tool |
| bigcommerce.com | The Future of Commerce Is Yours | BigCommerce | Create differentiated commerce experiences on the industry's most versatile enterprise ecommerce solution. Learn more about BigCommerce. | Solution |
| oberlo.com | Oberlo Dropshipping: Find Products to Sell on Shopify With Oberlo! | Oberlo allows you to easily import products from suppliers directly into your Shopify store and ship directly to your customers in only a few clicks. | Sourcing |
| Sourcify.com | Sourcify: Product Sourcing Simplified | Sourcify is dedicated to providing a stress-free and simplified sourcing experience for enterprise buyers and procurement teams. | Sourcing |
| projectlifemastery.com | Project Life Mastery | Online Business And Self-Development Advice | Project Life Mastery is dedicated to helping you master every area of your life with the best self-development advice and starting an online business. | Start |
| thebalancesmb.com | The Balance Small Business | Looking to start your own business, or just make your existing business more profitable? Our experts can help make your small business dreams come true. | Start |
| printful.com | Printful: On-Demand Print & Embroidery Fulfillment and Warehousing Services | Create & sell your own custom design products online with print-on-demand dropshipping. Sign up for free and start selling custom product under your own brand without inventory. | Start |
| alidropship.com | AliDropship – Start AliExpress Dropshipping Business On WordPress | Make up to 2,000% profit with AliExpress Dropshipping Business. Buy AliDropship plugin or order custom store and start dropshipping with AliExpress right now | Start |
| ecwid.com | #1 Free E-commerce Shopping Cart & Online Store Solution – Try Ecwid! | Ecwid E-commerce Shopping Cart is Fast and Easy to Use! Set up an Online Store for WordPress, Drupal, Facebook and Much More! Start Selling Now with Ecwid. | Start |
| inventiontherapy.com | Home – Invention Therapy | Invention Therapy is the place where you can start making money by manufacturing your product ideas on your own. Turn your idea into a reality. | Start |
| taxjar.com | TaxJar: Automated Sales Tax Reporting & Filing | TaxJar makes sales tax filing easier for online sellers and merchants. See local jurisdictional tax reports, get payment reminders, and more! | Tax |
| magenticians.com | Magento Tutorials is All About How to Learn Magento Easily – Magenticians | Magento tutorials for all kinds of users. Learn step by step Magento tutorial and solutions. Get Magento news weekly updates and reviews from the community | Tutorial |
Conclusion
So, there it is – an exhaustive guide on taking your offline business online. Going over our list of resources can give you more clarity on how to build and run an eCommerce website. However, it is important to keep an open mind that allows you to experiment with different business strategies and content ideas to identify what works best for you and your audience. Click here to sign up with us and begin creating a site with a .store domain.