Let's solve the biggest internet mystery once and for all – do domain names have an impact on SEO?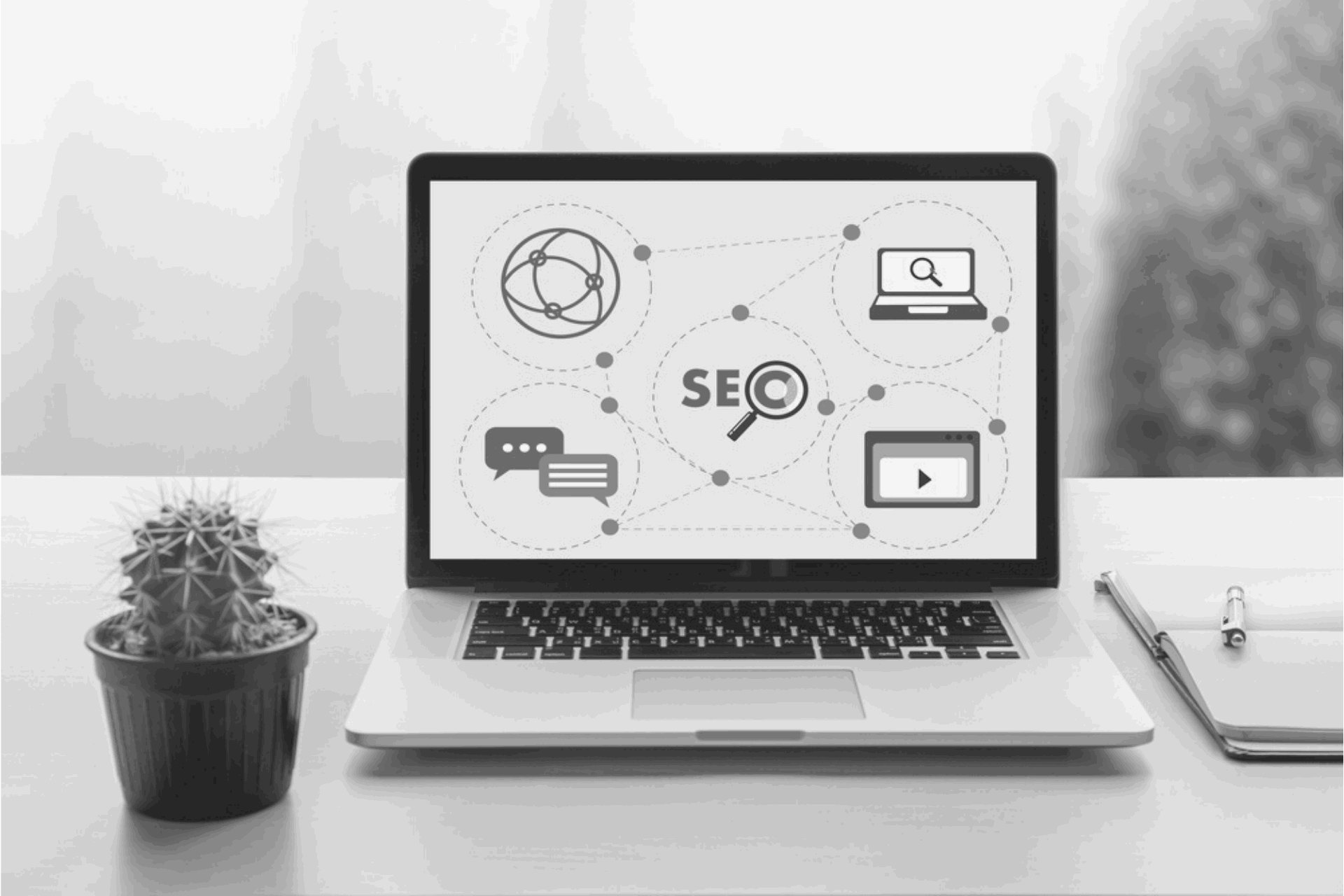 Being on top of the search results is one of the best ways to get noticed in front of potential customers. However, nobody truly knows what makes a particular website rank over another.
Through multiple studies and research, a few good practices have been established that help improve a website's chance of ranking in the top ten search results for specific keywords. Some of those practices include:
High-quality content

Strong backlink portfolio

A well-optimized website
Back in the day, if your domain name had the exact same keywords as the search query, your website would beat all competition and rank. This led to www.somereallylongdomainnames.com.
However, Google is constantly studying its user's habits and improving its algorithm to share content that's truly valuable to the user's search.
This meant that businesses now needed to build a credible online presence to be able to see the first page of Google search results.
New Domains And SEO
In 2012, when new domain extensions were introduced, the age-old questions popped up again, however, this time it came with its own share of variations.
Do keyword-rich domain names help a website rank?

Does Google prefer a .COM domain name over a domain name on a new extension?

Do domain names on new domain extensions even rank?
Google answered all these questions on their Google Webmaster Blog where the search engine clearly stated that
'Overall, our systems treat new domain extensions like other any other extensions (.com & .org). Keywords in a TLD do not give any advantage or disadvantage in search.'
As a matter of fact, Google uses new domain names too. Here some popular facts about new domains and SEO.
Google uses 'business.site' for its Google My Business program? Every small business that creates a one-page website through this program will get a BUSINESSNAME.business.site sub-domain name automatically. 

Alphabet, the parent company of Google, also uses many new domains such as www.abc.xyz, www.chronicle.security, and www.x.company. These use cases, among others, are evidence that new domains are as good as any other domains; and are trusted by the likes of Google as well.

According to

Dallas based SEO expert Bill Hartzer

, two newly registered domain names are given the same weight by search engines when it comes to organic rankings. So, if no other ranking criteria are considered, both have the same potential to rank high in organic search results.

A site that moves to a new domain name that migrates successfully using SEO best practices will not suffer rankings issues, whether or not it's a keyword-rich new domain extension.
Choosing The Right Domain Extension Can Help With SEO
Domain names are important to people and people are important to Google. Your domain name can have an influence on user perception as it tells the visitor what the website is about.
For example, a .STORE website would most likely be an online store.
A web address provides information and credibility which eventually adds up to people trusting it and clicking on it. This helps with search engine ranking.
For example, www.mycarstore-partz.com and www.carparts.store are fulfilling the same purpose. Despite both the websites being relevant, the website on the .STORE extension seems more reliable primarily because of the domain extension. 
New domain extensions such as .STORE help add character and credibility by clearly stating what the website has to offer before someone even clicks on it.
Therefore, a great and meaningful domain name along with good-quality content and all the other SEO practices can ensure good search result ranking.
Businesses On .STORE Ranking On The First Page Of Search Results
Please note: 
The rankings shown in these screenshots may differ slightly based on individual search history, geography, and relevance. All rankings pertaining to the US have been validated by SEMrush.

There's merit in showing that even small businesses can rank on top because a lot of people feel that big brands have the resources to make their websites rank and smaller brands (on new domain extensions) will not be able to do that.
1. www.nundle.store
An Australian-based online store, Nundle Woolen Mill is reconnecting with Australia's wool heritage. The website ranks on #2 for a short keyword, right after Etsy.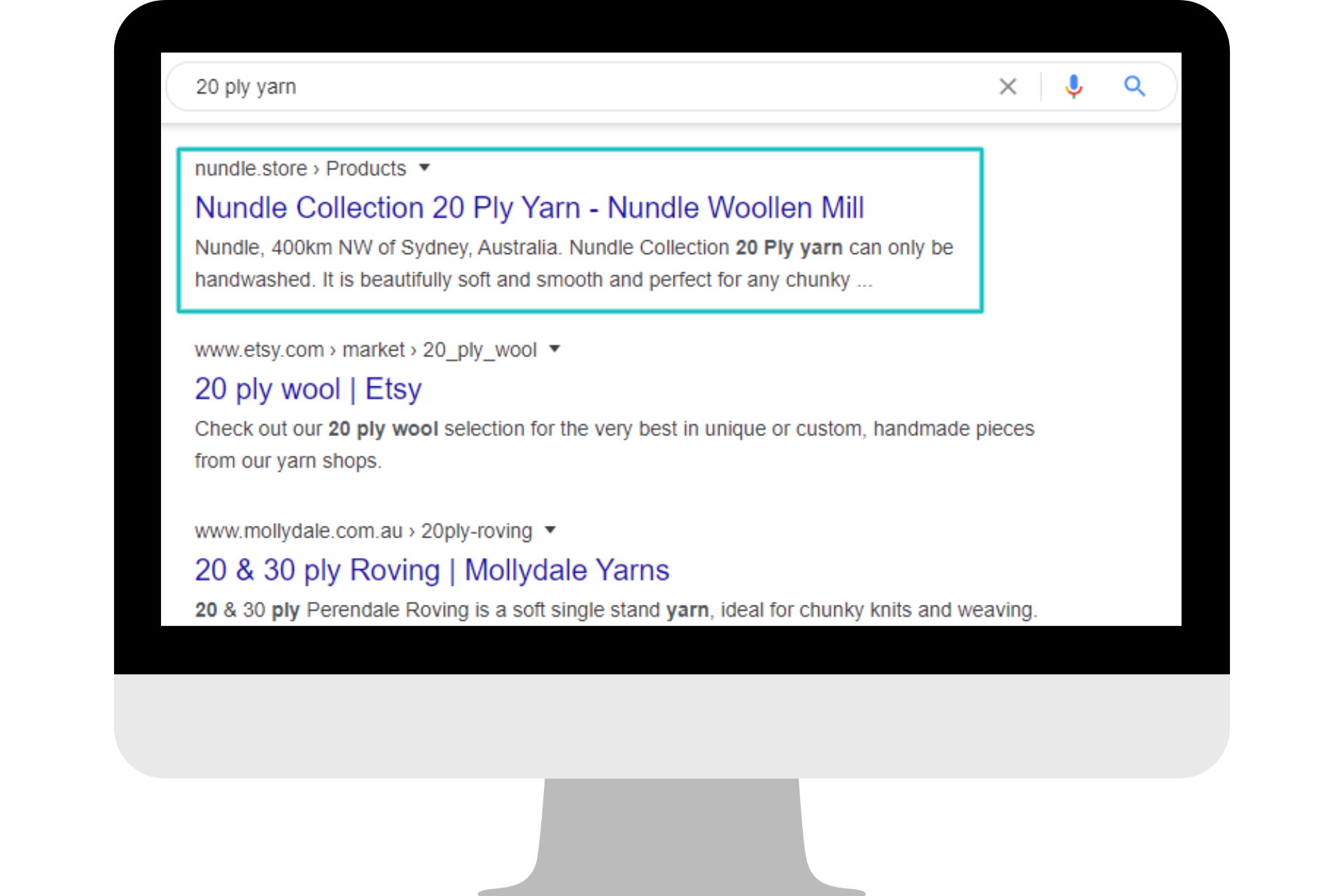 2. www.emirates.store
Even though Emirate's primary website gets a ton of organic traffic for all branded keywords, its website, www.emirates.store shows up first when searching for emirates merch.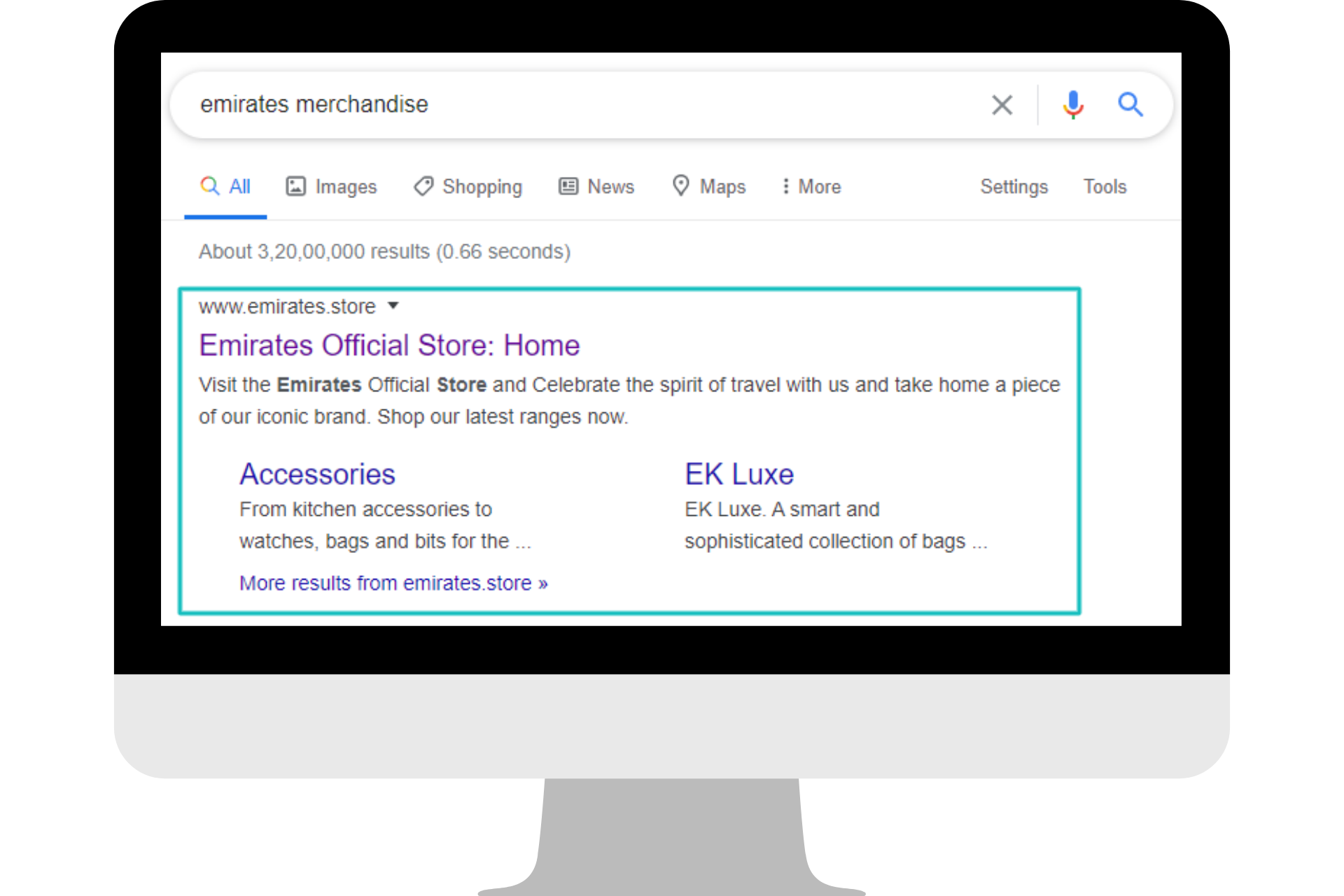 3. www.besthot.store
Based out of California, this small online store sells Rasmussen Gas Logs, Solaire Infrared Grills, and more. Through good-quality content, the website ranks as a featured snippet for a generic yet relevant keyword.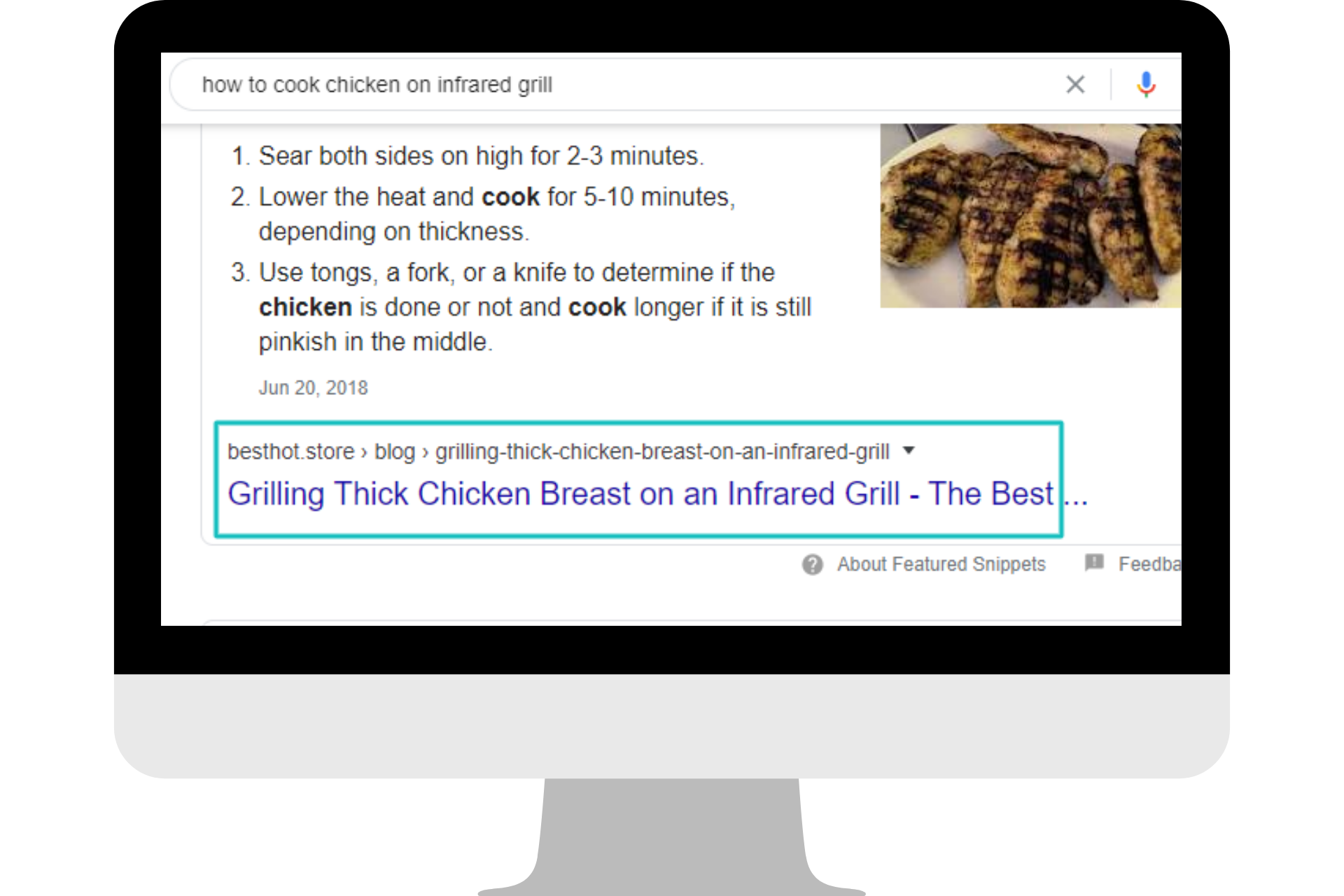 4. www.leadershipbooks.store
The online store is a division of The Vision Group Publishing. They sell the best books, training, and consultation from some of the world's greatest leaders. The website ranks on #4 for a generic yet relevant keyword.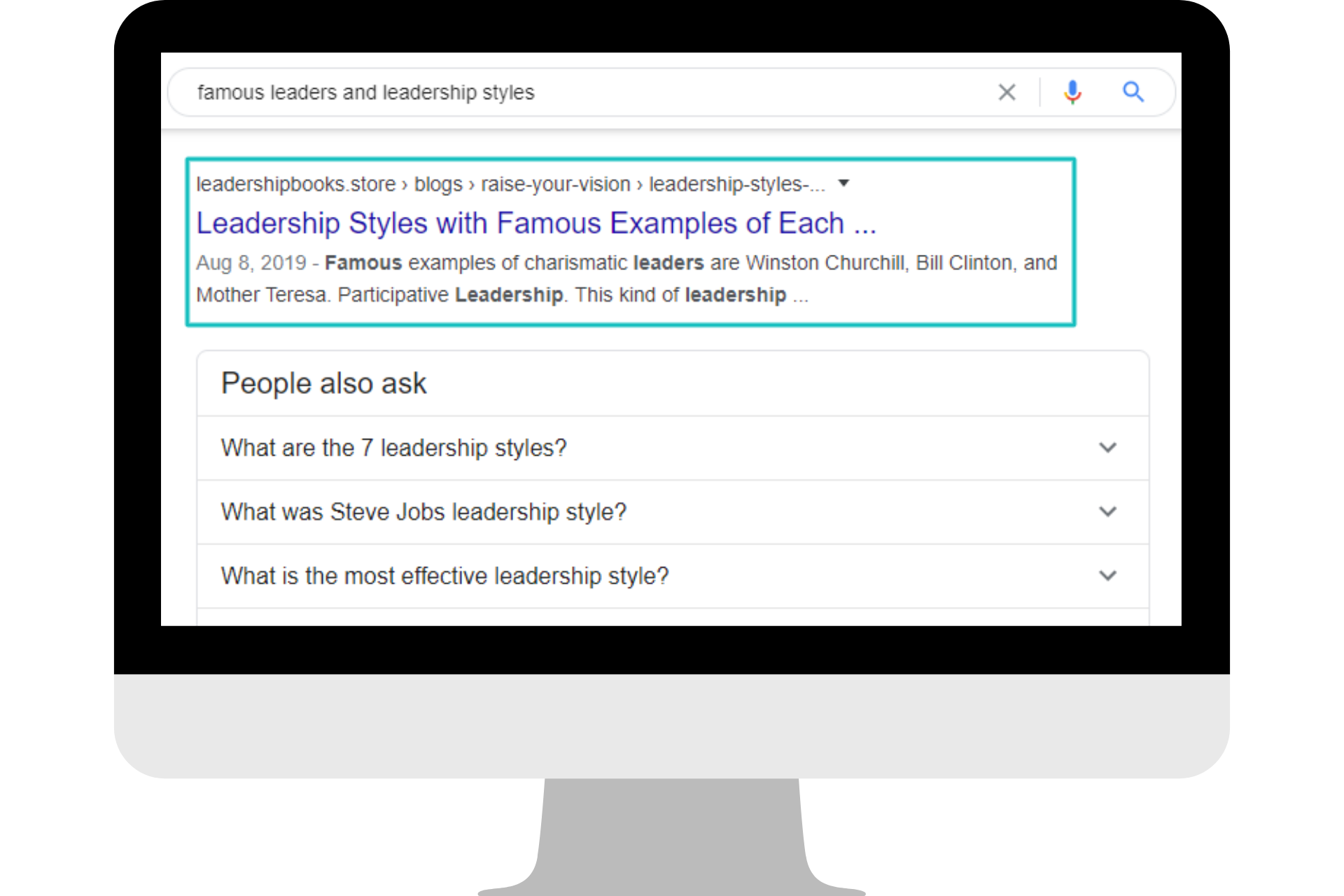 5. www.cabinetdoor.store
The Cabinet Door store is a family-owned company based in central North Dakota. The website ranks #1 on Google for the exact keywords as its domain name, "cabinet door store".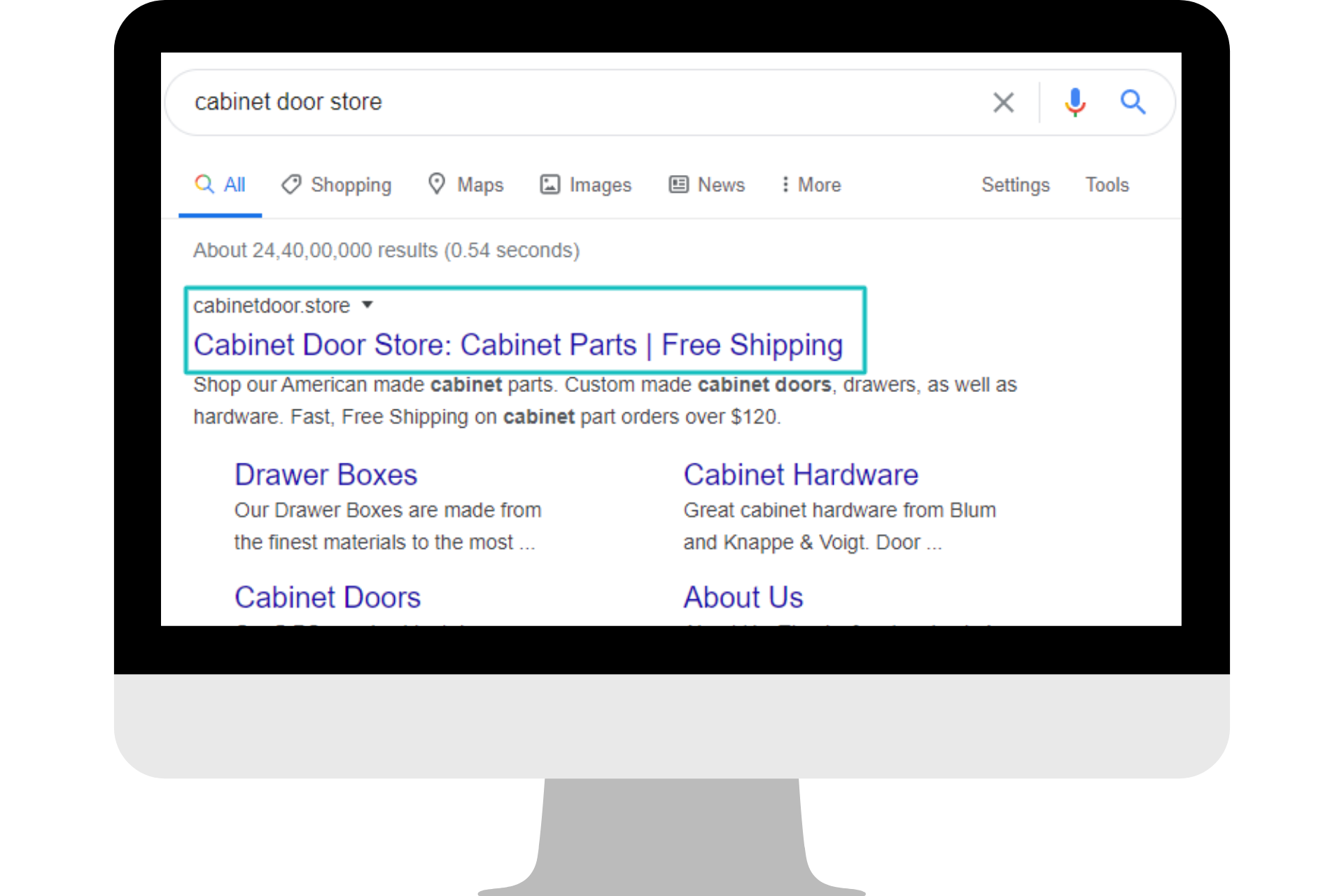 6. www.kono.store
Kono Store is a community organization that sells keyboards and related parts on its online store. For a two-word keyword, www.kono.store shows up as a featured snippet right on top of other search results.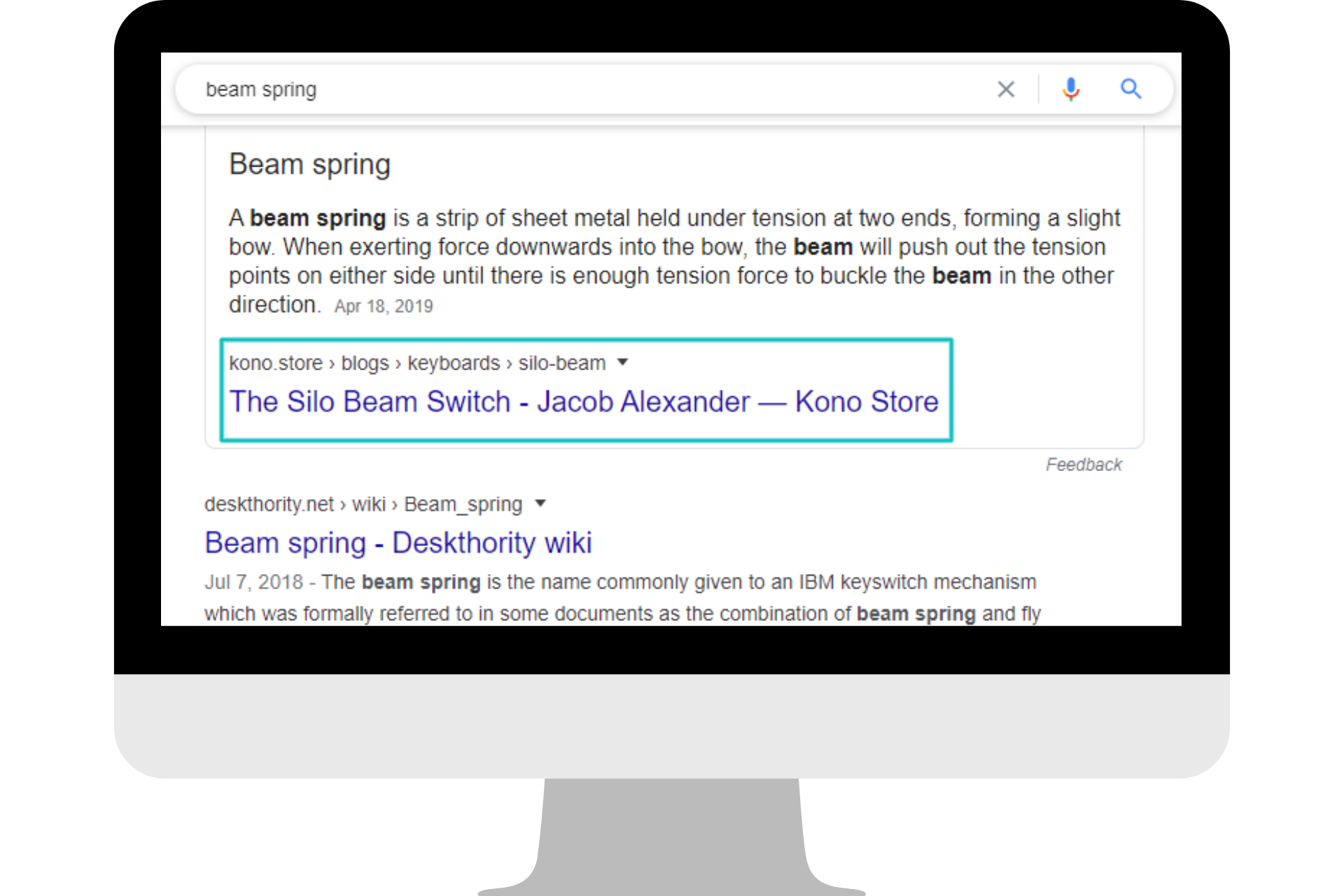 7. www.topcoat.store
TopCoat manufactures and sells some of the best surface coatings in the world. For a very generic yet relevant keyword, www.topcoat.store ranks on the top of the search results.

8. www.skinvestor.store
Based out of Wyoming, Skinvestor sells products that make your skin healthier and cleaner. The online store ranks on #2 for one of its key products.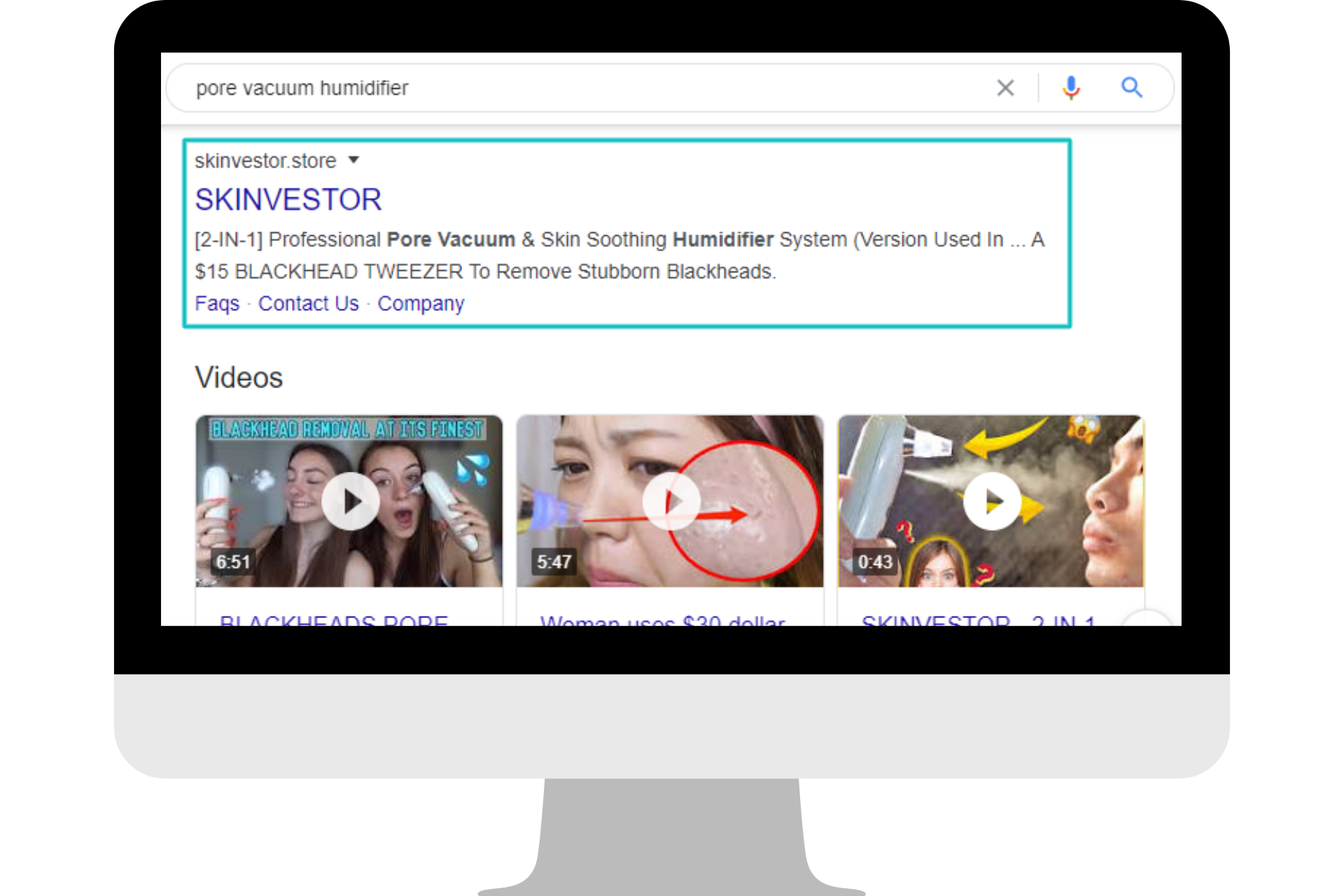 9. www.madeon.store
An apparel store based in the US, it ranks on the first page for a simple three-word keyword that's also one of its prime products.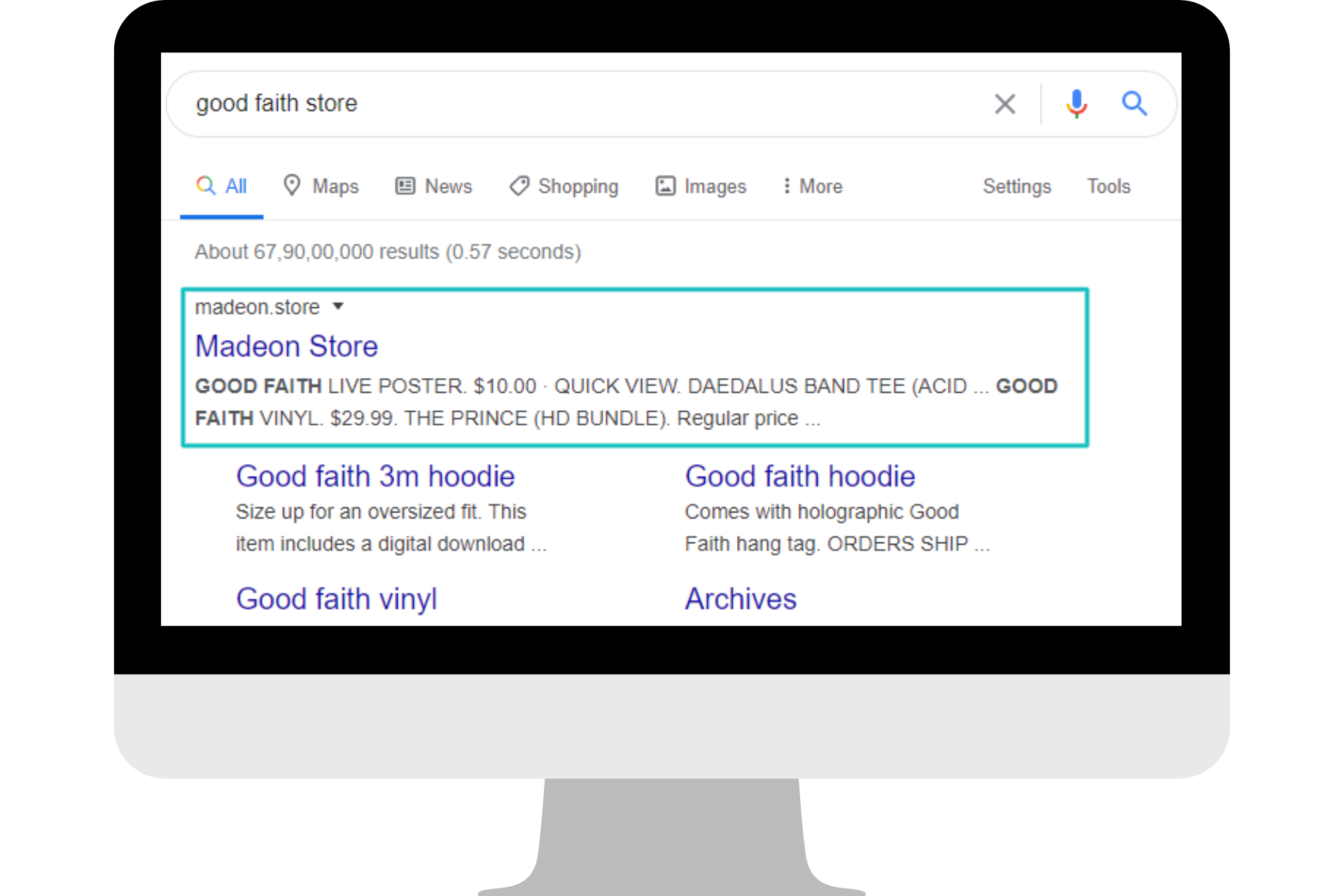 10. www.andjoy.store
Andjoy is an online store for men's wear. The online store ranks on the first page of search results for keywords that are relevant to the business.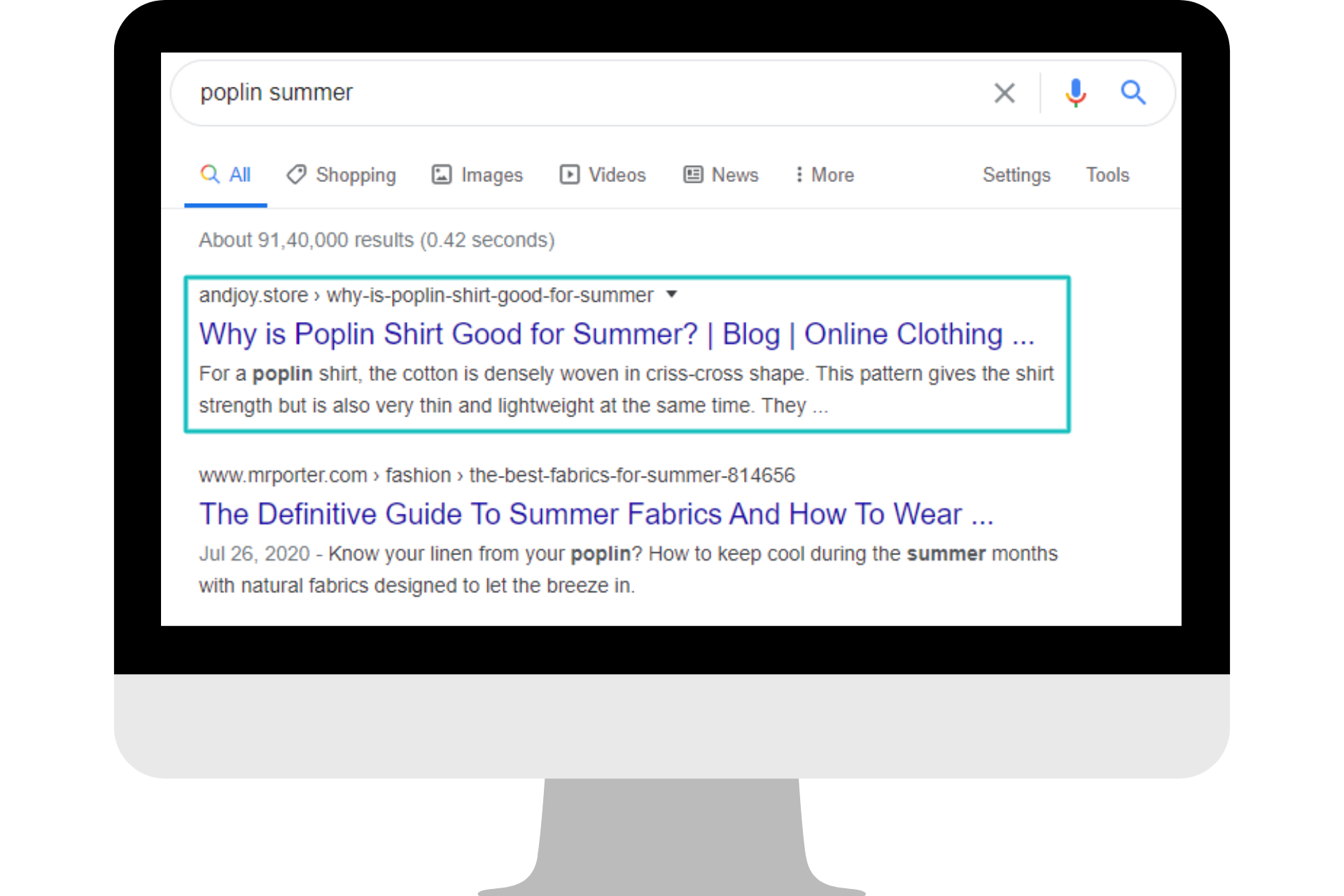 Conclusion
Your domain name is your online store's first point of contact. Having a fully-functional website with a short, relevant, and meaningful domain name can help benefit your overall SEO efforts and help your business reach the right audience.