Choosing the right domain name for your eCommerce business is not just about securing a web address—it's a decision that has a long-term impact on your brand and its growth.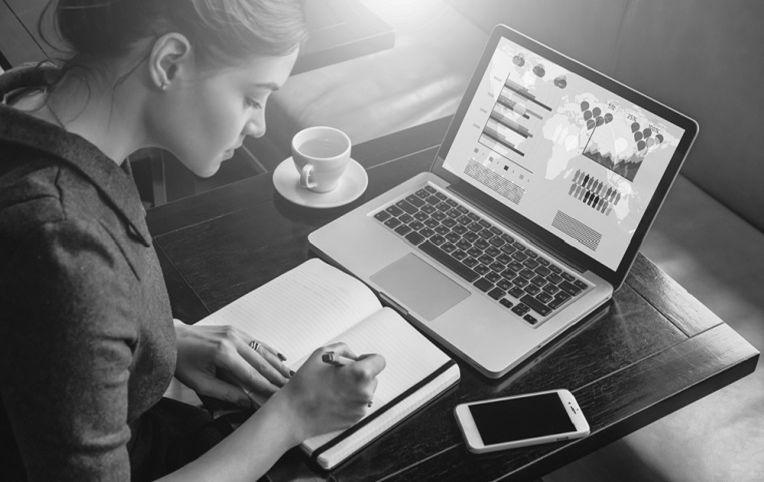 As we navigate through 2023, the dynamics of digital commerce have evolved, making the choice of a domain name more significant than ever.
It's a representation of your brand on the internet, a cornerstone for your online identity.
In this guide, we explore the strategic selection of a domain name, ensuring it is memorable and aligned with your brand and poised to leverage the latest trends in online search and user behavior.
Whether starting anew or rethinking your current domain, choosing the right top-level domain and domain name can be a game-changer in the competitive world of eCommerce.
Search your .Store domain now!
Search for your business name or category. cookies.store or summercookies.store
What is a domain name?
A domain name is a unique address on the internet that identifies a website. It is part of a URL, which is used to access websites.
For example, in the URL "http://www.example.store", 'example.store' is the domain name. The '.store' at the end of the domain name is the top-level domain extension .
Domain names are used to find and identify computers on the Internet, as it's easier for people to remember words rather than numerical IP addresses.
Each domain name is unique and is registered in a global directory to ensure no two websites have the same address.
How do I choose a domain name for my online store?
#1 Use the name of your brand or product
If you've already crafted a smart name for your eCommerce business, we advise sticking to the brand name for your website.
When it comes to choosing a smart domain name for your eCommerce website, there are plenty of new top-level domain extensions like .Store Domains to choose from.
And there is a very good chance that your brand name is available on them! www.kono.store is an example of an online store using a smart domain name.
#2 Pick a short name
In case you haven't picked a name for your eCommerce startup or if you plan on using a new name for your eCommerce website, we advise picking a name that is short and memorable.
A short and memorable name goes a long way in building a brand, as it is catchy and easy to remember.
Also, you must remember that your brand isn't just competing with industry players; it's wrestling with millions of other brands across millions of domain names.
Consider The Stately Shirt Co. which went from www.thestatelyshirtco.com to www.stately.store.
#3 Pick a keyword-rich domain name for long-term SEO benefit
As mentioned above, a domain name that is rich in keywords will help your online store rank higher on search engines.
Pick a name that is specific to your core brand ideas or what you offer.
A short, smart, and slick domain name that is relevant to your business will do wonders for your startup's SEO .
A keyword-rich domain name helps in getting backlinks on anchor text that matches the website content and can in turn help a website to rank higher.
#4 Pick a word that is easy to understand
Your online store will be accessible to the world and so it deserves a name that is understood across various geographies without any difficulty.
A name that is free of any lingual or grammatical errors will help your store to be remembered by people and thus help it transform into a stellar online brand.
For instance, www.wonder.store is a simple web address that is easy to remember and one that is globally understood.
#5 Pass the radio test
A perfect domain name for eCommerce should pass the radio test with flying colors. A radio test is the most effective way to check if people can spell your domain name when they hear it.
For instance, if you are telling someone about your site at a gathering or talking about your business on a podcast, are listeners able to understand the spelling immediately?
If yes, your domain name has passed the radio test. This is why it is essential that your domain name is simple and relevant to make its mark in the user's mind.
For example, www.mythical.store will easily pass the radio test but www.methercal-now.store will absolutely not. 
#6 Keep it unique
Before you zero down on a name, do some research to see what's the trend in the industry and how you can stand out. The challenge is to do something different while also picking a name that reflects what you do.
Which is why you must consider picking a name on a .Store domain. You can pick a unique and perfect domain name for eCommerce on .Store since it establishes your niche, giving you enough room to be creative with the name.
For instance, www.sweetheart.store is a name that makes you want to check it out.
#7 Find new inspiration
If you're still struggling to find a name that feels right, give yourself some themes to think about.
For instance, look for a name that has hints of nostalgia to it, or something that is inspired by a book or a famous fictional character. For example, www.mosspointsnorth.store is inspired by Nancy Drew novels.  
#8 Keep it free from copyright issues
A perfect domain name is one that is free of any copyright issues. If you do not want to get into legal hassles, steer clear of names that are copyrighted by another brand.
Instead of just researching your national copyright database, do a more universal search to avoid any legal issues should you plan to expand your business in the future.
#9 Make it attention-grabbing 
An engaging and distinctive domain name can make a lasting impression on potential customers.
It should capture the essence of your brand and pique the interest of your target audience.
For instance, www.ultrahuman.store is a name that instantly catches your eye and makes you curious. 
#10 Avoid including unwanted characters
Pick a name that is devoid of any unnecessary characters that will clutter your brand name.
Your domain name should be free of any confusion and must be easy to type and easy to understand.
The best way to ensure this is to test your domain name on the radio test.
Eliminate all confusion by picking a clean domain name.
Avoid clubbing numbers with words (100shoes.store)
Avoid using hyphens (smart-shirts.store)
Avoid using abbreviations (clothes4sale.store)
Avoid using unusual spellings (thejeanzz.store)
In short, pick a domain name that your browsers can remember without any hassle.
What is a .Store domain?
The .Store domain extension is new top-level domain that is specifically designed to cater to businesses and brands that are selling online.
Using a .Store domain extension is probably the most effective way of communicating that your website is an online store.
This is further attributed to the fact that since the word 'store' has always been associated with the concept of selling or a place of purchase, it makes for a great fit for online stores!
This means you can pick a short, clean, and memorable name and team it up with a relevant .store domain extension to compose a meaningful online moniker.
How does .Store help a store? 
With a .Store domain, not just customers but even search engines will know that the website is a store. In the long run, this will help you:
Get more customers: A .Store domain helps you attract more customers so you can make more money than your competitors.
Save time and money: A .Store domain lets your customers know your website is a store without you having to promote it; saving you time and money for more important things.
Look credible: .Store is a trusted choice of 1 million+ successful online stores; making you look credible right from the start.
In today's digital age, where social media platforms play a crucial role in e-commerce, a dedicated domain name becomes indispensable, even for businesses primarily selling through social media.
A personalized domain, like www.yourbrand.store, offers a unique identity and enhances brand recall, distinguishing your business from the generic www.instagram.com/yourbrand URLs.
It provides a streamlined, professional web address for business cards, emails, and marketing materials, crucial for branding.
Furthermore, redirecting a custom domain to your social media store simplifies customer access, while the .Store domain extension immediately communicates the nature of your business.
The best part is that you can get a free branded link, for a whole year, that automatically redirects to your social media store from www.link.store. So your Facebook store or Instagram store can go from www.instagram.com/popcolorshade to www.popcolorshade.store. 
Who's using .store domains? 
Global brands 
With over 100,000 domains registered on .store, the domain name is a preferred choice of online businesses. Various brands with global recognition are on .store since it makes their online store address short, crisp, and memorable.
Sports
Be it Formula1, LA Lakers, NBA or Boston Celtics, .store has been adopted by numerous sports brands for their official merchandise sites. These brands find it easy to advertise their .store domains instead of long, complicated web addresses, which are hard to remember.
For instance, www.f1.store and www.nba.store will take you directly to their respective eCommerce pages. Same goes for www.lakers.store (LA Lakers) and www.celtics.store (Boston Celtics).
The domain names also have a better connection with the fans, which is a big advantage for the brands. The domain name also clearly demarcates their online store from their primary online site which may have match schedules, fixtures, and news.
Media
If you are in the US and you want to search for a magazine store near you, you are most likely to type the words 'magazine store' in Google.
The Meredith Corporation, a media conglomerate that owns over 300 magazines, including Better Homes and Gardens, All Recipes and Diabetic Living, thus invested in acquiring the domain name www.magazine.store.
As the name suggests, it is their online store for subscriptions to hundreds of their magazines. The name is keyword rich and intuitive at the same time, thus making it easier for customers to find it.
Pop Culture
Popular online dictionary of slang words and phrases, Urban Dictionary launched its official store on www.urbandictionary.store – a perfect website address for the brand, that made it simple for Urban Dictionary to not only brand itself online but also to communicate to its customers where they can find all of their awesome merchandise.
The choice of this domain name is a classic use of a .Store domain name being used to establish a brand identity for an eCommerce site. Some of the other exciting examples include www.dudeperfect.store, a popular American sports entertainment group. American science-fiction comedy, Back To The Future, uses www.backtothefuture.store to take users to its eCommerce portal.  American indie pop band, Foster the People's official store is also on www.fosterthepeople.store
Luxury Travel
Emirates, the Dubai-based airline, launched its official store on www.emirates.store, another great example of a brand using a keyword-rich domain name for its eCommerce platform. Luxury car brand, Porsche, also uses www.porsche.store that redirects to its primary website where one can find the most accessible Porsche store in the user's geography.
Local Businesses
From animal care (www.catcafe.store and www.poochandmutt.store) to tea (www.unytea.store) to luxury gifting (www.ajfan.store) – .Store has penetrated across industries for small and medium businesses over the world. Business owners find it easy to establish an online persona for their brand with a .Store domain that makes it easier for them to market their website address and grab user attention.
Be it a local business or a global brand, eCommerce is a complex space for everyone given that there's a lot of clutter and various dynamics at play at all times. In addition, the competition in the online space is neck and neck, with each brand doing its best to stand out and be memorable. .Store addresses these concerns with its sophisticated positioning and connotation and is a sure-shot way for brands to create a memorable first impression.
How do I buy a .Store domain name for my online store?
Here's how you can purchase a .Store domain name for your online store:
Step 1: Search for the desired name on any registrar's website.
Step2: Search for a name on a relevant domain extension and avoid picking a clunky or long or awkward name.
Step 3: After selecting a name for your online store, you need to decide the tenure of the registration. You can buy your domain name for a minimum of one-year and extend it all the way up to 10 years.
Step 4: The last step of the process includes making the final payment for your purchase and the final registration.
Where can I buy a .store domain name for my online store?  
As mentioned in step 1 of the domain registration process, you need to visit a registrar's website to search for the name of your choice and purchase it from there.
Here's a list of top registrars who also sell .Store domains:
GoDaddy
Namecheap
Shopify
Squarespace
Wix
Bluehost
HostGator
1&1
Reg.ru
Name.com
Search your .Store domain now!

Search for your business name or category. cookies.store or summercookies.store