Starting an online store can be exciting.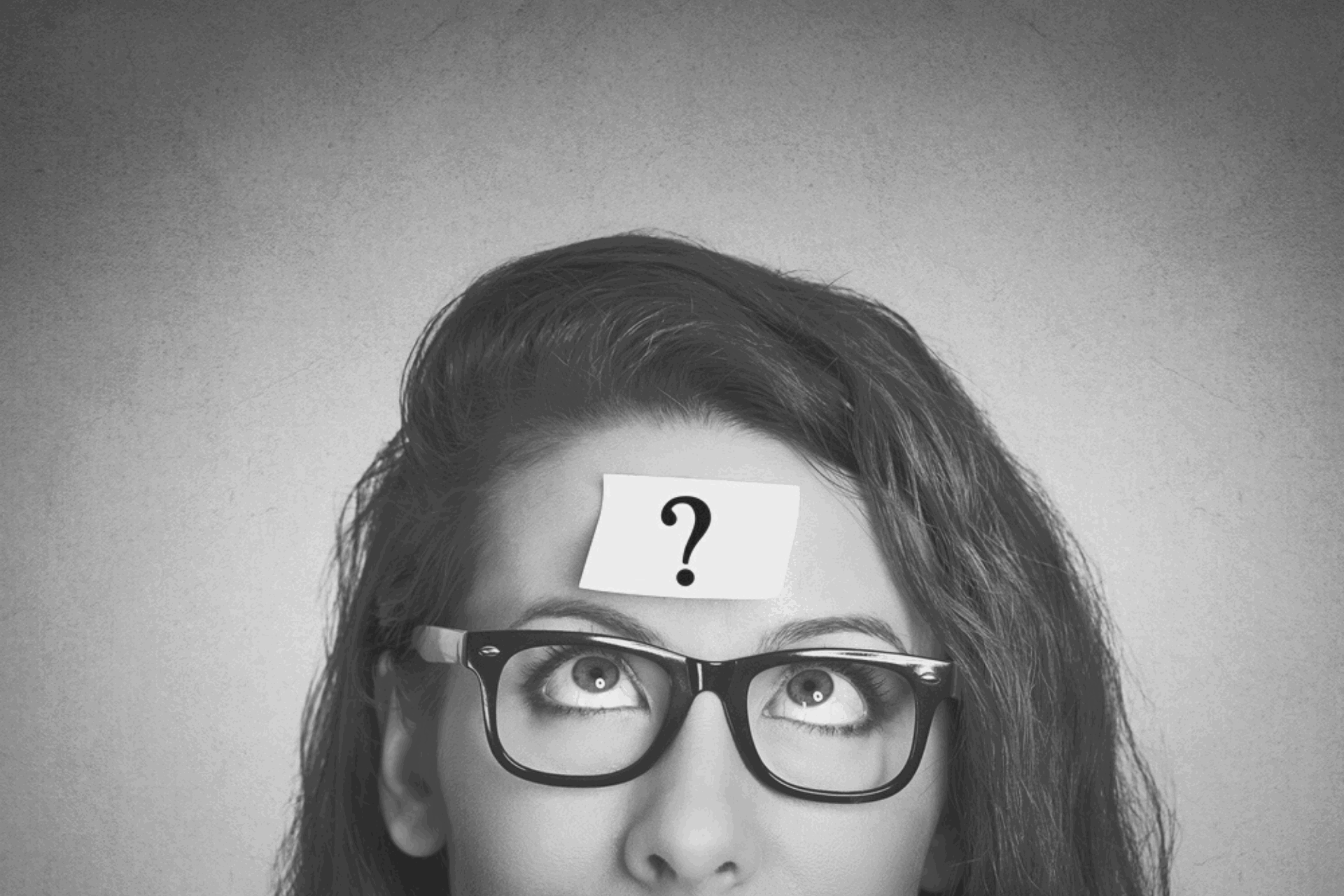 A new product, a new idea, a new business, a new you…the possibilities are endless. But so are the questions. When it comes to establishing an online business, whether how to set up a store, where to set it up, what products to consider, how to plan the marketing, and so much more.
This article is a comprehensive resource of all the questions related to setting up an online store.
Basics Of Selling Online
1. How to start an online store?
Starting an online store can be broadly divided into these six steps:
Step 1: Decide on your niche
Decide what you're going to sell and who will you sell it to.
Do you have a market for your product?
How difficult/easy will be customer support? For example, you'll need a strong customer support system if your niche is fashion.
Will you have repeat customers?
Step 2: Choose between dropshipping or holding your own products
In the case of dropshipping, you don't hold inventory, which gives you benefits such as:
You don't need capital to purchase your items
You can list more items on your online store
No warehousing costs
No picking and packing activities
Holding your own products has its own set of advantages, such as:
Shorter delivery times
Well-designed packaging
Knowing your products inside and out
Fixing any product-related problems as soon as they arise
Step 3: Brainstorm a business name and register your domain name
Choosing a brand name is crucial. Make sure you keep the following things in mind when choosing a name:
Keep it short and simple
Keep it meaningful and memorable
Keep it contextual to your brand
When registering the domain name, consider opting for .STORE as it's more contextual and relevant to an online store. A .STORE domain name will immediately tell your customers that you're an eCommerce business and will add that much value to your brand.
Step 4: Select products to sell
Look at Amazon's best-seller list to get some ideas. When selecting products, keep the following things in mind:
Look for a selling price of $50-$100 for good margins
Try to find things with low shipping costs
Choose something you know a bit about (and, preferably, care about)
Find things you can innovate on (look at the reviews to see what people DON'T like about a product, then make one that's better)
Step 5: Create your website with an online store builder
There are various eCommerce store builder platforms such as Shopify, WooCommerce, Prestashop, and more that you can use to build your online store.
Step 7: Market your new online shop
The only way people will buy from you is when they know about you. Once you've built your online store, create a marketing plan for it. This includes:
A strong SEO and content marketing strategy
A social media plan
A paid marketing plan (PPC, social ads, and more)
2. Where Can You Open An Online Store?
One of the best ways to open an online store is to use an eCommerce site builder. There are a lot of eCommerce website builders out there, and a lot of them are really good. 
Here are seven of the most user-friendly eCommerce website builders available to open an online store.
Shopify

BigCommerce

Weebly

Wix

Magento

WooCommerce

Prestashop
3. Which Online Selling Platform Is Best?
1. 3dcart – An all-encompassing solution for one-man teams and serious marketers alike.
2. Volusion – Can sell any product or service under the sun
3. Drupal – If you are looking for proper back-end and front-end infrastructure, Drupal offers customizable architectural solutions.
4. Squarespace – Perfect for small businesses and boutiques
5. Selz – Perfect and smaller and newer businesses
6. LemonStand – Highly customizable and perfect for big sellers
7. Yo!Kart – Perfect for early-stage startups
8. OpenCart – All things retail
9. Symphony Commerce – Offers fulfillment centers across the U.S.
10. EWDC – For the Indian market
11. Loja – For the Latin American market
Not interested in the hassle of setting up and maintaining your own eCommerce site?
Then a marketplace with a built-in store might be right for you.
1. eBay – Perfect for new sellers
2. Amazon – Everything retail
3. Etsy – Homemade crafts and vintage goods
4. Alibaba – Alibaba is a Chinese giant that operates several marketplaces
5. Sears – For high-volume sellers
6. Sell.com – Best for miscellaneous items and home sellers
4. Who Can Sell Online?
Anyone who has a product, a business idea, and lots of zeal can start selling online. You can start selling online with your own eCommerce website or build your store on an online selling platform such as Amazon, Etsy, eBay.
5. Which Products Sell Online?
Success in eCommerce relies on a multitude of things. From having the right eCommerce Marketing Strategy to knowing what things to start selling online are crucial to staying ahead of the curve.
However, a significant portion of your eCommerce success is based on finding the right bunch of popular products to sell online.
Here are some products across several categories whose demand is slated to increase in 2021. 
Athleisure

Shapewear

Posture Corrector

Wireless Phone Charger

Portable Blender

Pet Grooming Products

Keto Supplements

Bluetooth Speakers

Phone Lenses

Pet Bed

Beard Oil

Car Phone Holder

Smart Watches

Fairy Lights

Print On Demand T-shirts

Digital Products or Courses

Dropshipping

Your Own Book

Greeting Cards

…and more
This article has a list of profitable products to sell online and tips on how you can get started.
6. How Does Selling Online Work?
At its core, selling anything online is pretty straightforward. You start with finding the right product that you can sell.
Would this be dropshipping or would you be storing these products in a warehouse?
Once you have that figured out, you register a domain name, build an online store and start selling. The success of your online store will depend on a few things:
How well-designed your storefront is?
How easy is it for your users to find the product they like and place an order?
How much marketing push have you given to spread awareness about your store?
Building a successful online store takes time and effort. But the results are well worth it.
How To Start An Online Selling Business
1. How To Start An Online Art Store
Your amazing pieces of art have numerous takers in the market. All you need to do is set up an online store and follow the steps below to start selling art online.
Find your niche – You need to have something unique to offer to the consumer base such as art with hand, brushstroke art, spray painting, pencil art, sand art, etc.
Build a website – Your website will be your online store where you'll display all your art. Build a website that shows your artistic side.
Promote your art – Try to cross-sell your product with other sellers or sell your products on different platforms. It's an effective way to increase your art sales. You can club the different products from different sellers to sell your products.
Build customer relationships – Another fresh way to engage your art customers is by inviting them to your newest art show exclusively before you open the doors to the general public.
Build a business plan – Why am I going to start this art business? Who will be my customers? How much profit can I expect to make in 5 years? These are important things to know before starting an art business.
2. How To Start An Online Apparel Store
Follow these simple steps to start an online apparel store.
Find Your Target Audience And Niche – eCommerce is a huge world and there are multiple apparel stores out there. Answering this question will help you figure out a way to define who you are catering to and this will help you to stand out from the competition.
Set Up An Online Apparel Store – Once you have determined a target audience and niche for your online apparel store, the next step is to find out how to sell your clothes. For this, you have to set up an online store. There are multiple eCommerce platforms that will enable you to launch a store in just a matter of minutes. 
Add Products To Your Online Apparel Store – After setting up your online store, you need to add products to it. There are lots of ways through which you can source your products for your online store.
Failing And Trying – Your research might have suggested that whatever product you have designed and created will be driving a huge amount of sales. However such results are sometimes impossible to achieve by just launching your store.
Your predictions might fail to match the actual needs of your target audience resulting in low sales. Don't let it put you back.
To sell apparel online is a process of trial and error. Giving the customers a voice is going to help you find the solution. If a design isn't working out, try something very different.
3. How To Start An Online Beauty Store
There's a lot that goes into setting up an online beauty store. Listed below are some broad steps that can help you plan your business and set up your online beauty store.
Select the beauty products line – One of the best places to start is Amazon. Check the "Best Sellers in Beauty & Personal Care" category to see what products are doing great. You can also check the customer reviews of each to identify how you can create a better product for the market.
Choose a name for your online store – A good brand name doesn't just describe what you do–it highlights the big idea that you stand for. Great brand names have an emotional appeal to them.
Choose a name that stands out from a normal name, has a unique ring to it, and means something. The way you build your brand will also have an impact on how catchy the name is.
Here's a list of 50+ beauty brand name ideas that you can use:
Choose an eCommerce platform and create your online store – When creating an online store you need to consider many factors such as site features, performance, scalability, security, ease of use, SEO (search engine optimization), payment solutions, and more. Here are some online store builders that you can explore to start your online beauty store.
Decide on a store business model You have a few options here:
Dropshipping model – In this type of model, businesses sell products online without stocking inventory.
White label model – With the white label business model, products are manufactured by one company without labeling and then sold to numerous resellers.
Manufacturing model – With this model, your products are manufactured exclusively and you have the legal rights to sell products under your brand name.
Wholesaling and warehousing business model – With this model, you purchase a product, store it in a warehouse, and sell it through your online shop.
Market Your Online Beauty Store – Once you have your online store ready, the next step is to market it so that your users know about it. There are a lot of tactics that you can use here such as:
SEO

Email Marketing

Social Media Marketing

Content Marketing

…and more
This article has a list of the 13 best eCommerce digital marketing strategies that you can use today to promote your online store.
4. How To Start An Online Boutique Store
If you're a creative person with a flair for fashion and can capitalize on your talent by sharing your style with others, starting an online boutique store could be just the right thing for you. Here are the steps you need to follow to start it:
Create a Business Plan – Your business plan must include your business model, details on your financial plan, marketing campaign ideas, and various other mapped out strategies
Design Your Brand – Even if you sell the trendiest clothes, your consumers will most likely forget about you if your brand sucks. Design your brand with an appealing logo, great brand values, attractive colors, and a personal commitment to keep your customers happy
Register Your Online Boutique – The legal formalities are as important as anything else for a business. Choose the structure of your business, register it with your state, sort out all your finances, and fulfill your tax responsibilities.
Decide What to Sell and Source Suppliers – Decide on what kind of items are you going to deal in, and who you are going to source them from.
Choose an eCommerce Platform – Since you are planning to start an online boutique, you'll need an eCommerce platform to set up your store. Choose from options like Wix, WooCommerce, etc.
Set up Your Online Boutique – Furthermore, to set up your online store, you will need to complete formalities like choosing a domain name, adding descriptions and product photos, setting up the payment processor, etc.
Market Your Online Boutique – Even after successfully starting your boutique store, you will need customers to sell to. Market your online boutique to potential customers through social media, email marketing, and optimizing it for SEO.
5. How To Start An Online Comic Book Store
If you loved comic books as a kid, they would have played a huge role in your hobbies. But you can let it play a significant role in your entrepreneurial life as well.
With careful planning, you can turn this exciting opportunity into a long-term profitable business.
Below are the steps to help you with it:
Ask Yourself These Questions – Before you put your money into it, ask yourself questions like:
Are you genuinely interested in a comic book business?
Will you be okay with dealing with comics that you don't like as well?
Do you have the enthusiasm to stay updated with the latest trends in the world of comics?
Do you have enough knowledge about comics to be able to cater to a comic audience?
Consider The Demographics – Visibility, traffic, and a targeted audience base with the money and will to spend on comic books, be it for pleasure or a collection, are important considerations to make.
Acquire The License – Contact your city's local licensing bureau to find out what type of license will you need and how you can apply for it.
Get Insurance – Contact your insurance agent and get insurance coverage on your collection. You might also want to get coverage for employees and customers.
Get Your EIN – Go to the Internal Revenue website and apply for a free employee identification number or EIN.
6. How To Start An Online eBook Store
The eBook reader and tablet have transformed bookselling. If you want to start an online eBook store, here are the steps you need:
Plan Your Business – Planning your business involves the following considerations:
What are the startup and ongoing costs?

What is your target market?

How much can you charge customers?

What will you name your business?
Form A Legal Entity – Establishing a legal business entity like an LLC will protect you from being held personally liable for your business debts or if your ebook store is ever sued.
Register For Taxes – Apply for EIN and register for the state and federal taxes required.
Open A Business Bank Account – A business bank account separates your personal assets from the company's assets, and also makes tax filing and accounting easier. 
Set Up Business Accounting – Recording your sources of income and various expenses helps in understanding the financial performance of your business and simplifies tax filing.
Obtain Permits And Licenses – Obtain the necessary permits and licenses to avoid hefty fines or your business being shut down.
Get Business Insurance – Business insurance will help your business function safely and lawfully, and maintain its financial wellbeing.
Define Your Brand – Your brand is what your business would stand for, how it would be perceived by the public, and will also help it stand out from competitors.
Establish Web Presence – A business website allows your potential audience to learn more about your business and the services or products you offer. Press releases and Social Media are really helpful in establishing a web presence.
7. How To Start An Online Consignment Store
A consignment store profits by offering quality used goods at a discount from the new price. That strategy works well online, as a virtual store can help expand your customer base while keeping your costs low. 
Here's how you can start an online consignment store:
Identify the Type of Merchandise to Sell – Pick something you have a knowledge of and is a part of your passion as well like clothes, antiques, toys, electronics, etc.
Create A Website – Choose a domain name, pick a platform to provide hosting services, and create a site using a website builder or hire a professional.
Register Your Business – Pick a name for your consignment store, and register it as a company, partnership, or sole proprietorship.
Obtain Licenses and Permits – Most consignment stores require an occupational license. You might need to get one for yours as well.
Register for Sales Tax – Register with the state's department of revenue to pay sales tax.
Find a Location – Obtain space so that you can store, process, and track goods. For meetings, you can try meeting clients at their homes or yours to save cost.
Create a Seller's Agreement – Create a seller's agreement, with a description of the item and the consignee's personal information. Mention the price, discount policy, etc. in the contract.
Find Sellers and Buyers – Use all mediums to find sellers and buyers with the help of online ads, blogging, social media, email marketing, and so on.
8. How To Start An Online Archery Shop
If you're a professional archer or archery coach, or just have expertise in archery, you can start an online archery shop and earn money out of it. Here's how:
Knowledge, experience, and passion – People who buy archery items are all at different levels of expertise. To help them make the perfect buying choice, you need to have knowledge and experience in this field.
Also, archery is a very offbeat business choice, and you should dive into it only if you are passionate about it. 
Market and Location – Study the market and survey the popularity of the sport in your location. It could be part of a school program, there could be a club for archery enthusiasts, bow hunting could be part of the culture, etc.
Determine if there is a market that is yet to be served, or if you can specialize in any way to stand out from competitors.
Inventory Supplier – For an archery shop, you will need to have bows and arrows, along with accessories like bags, cases, stabilizers, sights, clothing, plungers, clickers, arrow rests, and finger tabs.
Find wholesale vendors who can supply all of these to you.
Capital – You'll need to either buy or rent a space, pay for licenses and overhead, and purchase the required inventory. This business would be seasonal and would boom mainly during the hunting season.
If you have the passion and experience for it, and the capital required, you can definitely start an online archery shop.
9. How To Start An Online Book Store
An online book store is a lucrative and fun business as it allows you to avoid a lot of the expensive brick-and-mortar operations and make a profit sitting at home. Here's how you can start your own online book store:
Do A Thorough Research – A thorough research of the retail markets, pre-existing bookshops, etc. is required. Find out the niches that are untapped and design your model according to them.
Prepare a Business Plan – Your business plan should include your goals, investment, vision, and future plans of the store. Define your target customers in it, how you are going to cater to their needs, and the types of books you will provide.
Build the Online Store – You will need a well-optimized site for your online book store. Add pictures of the books, their descriptions, names of the authors, publication dates, price, etc. on the site as well. 
Market Your Business Idea – An efficient marketing plan that shows that you have properly analyzed the target market and understand the requirements of your target audience is extremely essential.
Flexible Mode of Payment – Most online buyers prefer an online mode of payment for convenience but offer the 'Cash on Delivery' option as well to those who wish to pay only after delivery.
10. How To Start An Online Electronics Store
Typically, users would go to a physical store to buy their electronics. However, it's not the case anymore, and people are quite comfortable with browsing through products online and ordering the want they want to be delivered right to their homes.
Design Your Store – Pick your theme, customize it, customize your menu navigation, and add the important pages to your online store.
Add Products – Since the users will make their buying decision by looking at the products virtually, make sure you add high-quality images. Provide the right descriptions for each product.
Customize The Cart – This is the most crucial stage, and you don't want your potential customers to abandon the cart. List all products along with their pricing on the cart, and keep it free from distractions.
Also, make sure you include various payment methods, including shipping fees, and provide the option of tracking the delivery to customers.
Market Your Electronics Store – Increase its brand awareness by setting up ads, start a referral program to capture new customers. Make your Instagram feed attractive and shoppable, build relationships with email marketing.
Create a community for your customers, communicate with shoppers via Facebook messenger, send web push notifications, create and promote quality content, and lastly, use retargeting ads to bring back abandoning customers.
11. How To Start An Online Furniture Store
The steady and continuous demand for furniture is powered by various factors in the market like interior design, the real estate industry, basic consumer demands, etc.
Go through the steps mentioned below to start your own online furniture store:
Research your marketplace – Analyze and understand your marketplace well. A new buyer would buy basic furniture like beds, tables, and chairs. Someone who is upgrading would be interested in expensive good quality furniture.
Approximate the demand – Find out how much competition exists in the kind of furniture you will sell, and if there is enough demand. Try to provide something unique to create demand.
Sell goods in different sectors – If you want to provide furniture for public spaces like hotels, restaurants, hospitals, etc., you need to sell beds, chairs, mirrors, lamps, glass, etc. For the domestic market, you'll also have to include wardrobes, cloth hangers, kitchen furniture, study furniture, and so on.
Find furniture suppliers – Usually, buying from a single supplier could get you a discount on a large scale and save money. You can also import furniture from other countries.
Set up online platforms – It's difficult to get recognition at the beginning, so setting up online platforms like Amazon and eBay could be a good idea to generate traffic.
Advertise your store – Take high-quality pictures of your furniture, and advertise your products well along with your brand and logo.
Decide your price – After analyzing your total cost including the operating costs, the market demand, and competitor prices, come up with a price that could generate optimum revenue for you.
12. How To Start An Online Flower Shop
A huge perk of modern technology is that almost anything and everything can be sold online; including flowers. Here are the steps to help you start an online flower shop:
Gain Some Knowledge – If you want to get into the flower business, learn about arranging flowers, and decorative ideas.
Pick A Name – Pick a catchy name for your flower business and get a domain with the same name as well.
Web Hosting – The next step is to get web hosting for your site. There are various options on the web that can help you with it.
Put Your Site Together – Now that your name, domain, and web hosting platform are ready, you need to get your site up and running. You can design your own site using user-friendly website builders. However, if you want, you can take professional help as well. 
Find A Delivery Service – Find a delivery service that is giving you a good deal and partner with it. 
Market Your Store – Use all possible means of marketing for your store. One of the best ways to promote an online flower store is through social media. Post great pictures on Instagram, and build traffic.
Entertain Orders – Flowers die soon, and you need to entertain your orders asap. Keep a stock that you believe you can sell, and increase it when the demand for your furniture increases.
13. How To Start An Online Game Store
Due to the low barriers and low risk involved, it's a great idea to start an online game store. Let's look at how to start it:
Licensing and Registration – You don't need a license to sell video games. Just register your business as an LLC preferably, and get going.
Where To Sell – You can sell using an Amazon FBA Store, or create a site under your own domain name.
Buy Wholesale Games – To generate enough profit on the game units you sell, you will need to buy them for a wholesale price. You can find a lot of wholesale video game suppliers to buy from.
Some of them would also offer video game console liquidations.
Wholesalers – Here are a few wholesale distributors to buy from:
MCD Video Games

U.S. Games Distribution

WholesGame

eStarland

CodesWholesale

INGRAM Entertainment Inc.

US-1 America Inc.

Gameworld Distributor
Set Up An Inventory System – To keep track of your stock, you will need a well set-up inventory system so that no game keeps sitting there for a really long time.
Loyalty Program – Apart from other modes of promotion, a loyalty program is a great way to promote your online game store. Use programs like Points Program, Membership Rewards, Charity Donation, Incentive Levels Program.
14. How To Start An Online Jewelry Store
If you think you have a knack for jewelry and want to make money out of it, start an online jewelry store using the following steps:
Think About Your Niche – The Jewelry industry is quite vast in itself, and you need to define the niche you want to start your business in.
Decide Where You Want To Sell – You can build an online store of your own and sell it on it. You can also sell it on online marketplaces like eBay, Etsy, Amazon, etc., and even on social media platforms like Instagram and Facebook.
Showcase Your Products – Since jewelry is all about the look, you need to go all-in when it comes to showcasing your products. Get the best possible pictures clicked, design your storefront to create an impression, write catchy descriptions, and showcase your products in a classy manner.
Price Products – If you're selling jewelry that is made from precious stones, it should reflect in the price. The price of your handmade jewelry should also take time, skill, and labor into consideration.
Price them in a way that they get you the return you deserve, but don't make the customers feel that you are overcharging as well.
Set Up Shipping – Tie up with a trusted shipping service for delivering your products like USPS, FedEx, UPS, etc.
Promote Your Jewelry Products – Optimize your site and blog (if any) for SEO, go for multichannel selling, use email marketing, social media, and other mediums to promote your online jewelry store and its products.
Read more if you want to start an artificial jewelry business.
15. How To Start An Online Liquor Store
Liquor is something that will never stop selling. However, starting a liquor store will need you to abide by a few laws and regulations also.
Here's how you can start an online liquor store:
Obtain the licenses – Firstly, you need to obtain the necessary licenses by following the below-mentioned steps:
Go to the

TTB.gov

website and visit the state alcohol control boards

Apply for a winery, distillery, or brewery license from your state

Apply for a shipper's license that enables you to sell liquor online

If you plan to import from overseas, you'll also need an Importer's Basic Permit
Define your niche – You can define your niche depending on whether you want to sell whiskey, wine, beer, single malts, or all together.
Source a supplier – Unless you're growing grapes for wine or brewing your own beer, you'll need a supplier for your liquor. Some suppliers can also take care of distribution if you want.
Create your brand – You'll need to work on your brand to make it stand out from the crowd and represent the values your business stands. Get a nice logo designed in this process as well.
Build an online store – Since you want to sell liquor online, you will need an online store for it. You can hire a professional web developer or create your store using an eCommerce website builder. Make sure you get an interesting domain name for your store.
Sort out shipping – In the United States, you can ship any kind of alcohol, via FedEx and UPS and both are great shipping carriers.
Market your products – Liquor sells busy, but who will buy from you if they don't know you're selling? Market your brand and products well via digital marketing, social media, content marketing, and so on.
16. How To Start An Online Medical Store
Since the whole world is transforming into a parallel online world gradually, selling medicines online has gotten popular along with it too. Use the below steps if you want to start an online medical store:
Understand The Necessary Laws – A medical store would require you to be in compliance with the necessary laws governing medical businesses.
Plan Your Business – Plan your business to map out all its specifics and fill any possible gaps. It should cover the costs, additional expenses, target market, revenue stream, pricing point, profit margin, short term, and long term goals, and so on.
Form A Legal Entity – Register it as a corporation or LLC to protect yourself from being personally liable for the business.
Choose The Platform – There are two types of eCommerce platforms, Open source, and Hosted (Closed source) platforms. Choose the one that suits you better.
Identify Suppliers – Since you would be dealing in sensitive products like medicines, OTC drugs, health supplements, etc., you need to pick your suppliers and delivery partners responsibly.
Establish The Workflow – Most online medical stores face the challenge of handling the prescription and verifying its authenticity. Establish a proper workflow and define a system where you figure out the complete process.
17. How To Start An Online Home Decor Store
The home decor industry is undergoing a huge transition into the online platform wherein a lot of innovative startups are leading the way. Here are the steps in which you can start an online home decor store:
Create A Website – Create a professional-looking website, get a domain name, and showcase all your products there.
In the absence of a brick-and-mortar store, your online store is going to have to give your customers the complete experience of browsing through the products they like and making their purchase decision.
Contracts With Local Manufacturers – Tie up with local manufacturers in different cities or states, so that when you receive an order from a different city, you can get it delivered at the earliest.
You can also store your home decor products in the local warehouses of different cities.
Quality Control – Since local manufacturers and warehouses are involved, keeping a check on the quality of the products is of utmost importance. Have a customer care team that calls and checks with the customer if the product is as per their satisfaction.
Return & Replace – When buying home decor products online, it's possible that the actual size differs or the product is not up to its mark. You need to have a proper policy in place where you provide a return or replacement to your genuine customers.
Installation – Providing delivery is not always enough in home decor. For complicated products like a chimney, moving shelf, foldable beds, you need to send in a team that can help with the installation.
Sell On The Marketplace – Besides selling on your own site, you can also put up your products on marketplaces like Amazon, and sell via their site as well.
Read more on how to start an online furniture store.
18. How To Start An Online Sports Equipment Store
If sports is an area of interest, starting an online sports equipment store could be a good idea for you. Here are the steps for it:
Find Your Niche – Whether you are interested in indoor, outdoor, or any other specific kind of sports, or want to cover all kinds of sports equipment, it's necessary you make that decision at the beginning itself.
Research Your Market – Look into your market deeply, study the demand and supply, find the gaps you can fill, and look for problems that you can solve with your store.
Source A Supplier – Find a supplier who can provide you with quality sports equipment.
See What's Trending – The business of sports equipment is majorly impacted by sports events in your country or even in the world.
Look out for a football or cricket world cup that's coming up, or the NFL Super Bowl that's around the corner, a tennis championship that's about to happen next month, and use it to your advantage.
Focus your products and the marketing around what's trending and you'll see a spike in your sales.
If you want to include fitness equipment in your sports equipment store, click here to get a better idea.
19. How To Start An Online Hardware Store
Starting an online hardware store could be a great idea for people who have expertise in the field. It might seem tough initially, but here are the steps to help ease it for you:
Find Your Audience – The audience for hardware products could be quite varied. Improvement specialists, construction workers, contractors, or DIY homeowners, anyone could need it.
Put in a little research and find the audience that you want to target.
Work With Distributors – Every online store needs a supplier to source its products from. In the case of hardware products, you'll need to find a distributor that provides you with those brands that are popular amongst your target audience. 
Create Compelling Copy – With an online store you can't sell the products in person, and words are all you've got.
Hence, you'll need to create a compelling copy that gets your audience interested in your products and gets them to buy from you.
Get The Right Software – Your hardware expertise is enough to give you the idea for your online hardware store. But to execute it as a business, you'll need proper eCommerce software.
The software will let you create your business website, get a domain name, shopping cart, process real-time shipping, and accept payments.
Online Payment And Shipping
1. Should Your Online Store Accept Apple Pay
Apple Pay is a popular mobile wallet that allows customers to store debit and credit card information on their Apple devices for making payments in just a few seconds. Apple Pay can be used on iPhone, iPad, Macbook, or even Apple watch.
It's high time your online store starts accepting Apple Pay, and here's why:
Highly secure – The sensitive data is encrypted and managed by Secure Element chips. Besides, the payments require authentication by fingerprint, PIN, or facial recognition.
Convenient – Customers don't have to look for their wallets and cards to complete the payment. They can easily complete it in a few clicks from the very device they're using to buy.
Time-saving – Punching in card details or paying through internet banking usually takes a lot of time. Apple Pay is much quicker.
Loyalty Programs – You can offer contactless reward cards that can be linked to Apple Pay wallets. It would allow the customers to earn rewards, and even boost their loyalty towards your business.
2. What Should You Do To Ensure Your Online Store Has Fast Shipping
With super fast shipping from giants like Amazon, you need to ensure that your online store has fast shipping too. Here are a few tips that can help you speed up your shipping:
Automate your fulfillment process – Automating your fulfillment process will help you in dealing with creating an order, gathering shipping documents, inventory management, and fulfilling orders better. It will increase the over-efficiency of your shipping, and hence the speed.
Reduce shipping options – More the shipping options, more the complexity. Fewer options will help you cater to your customers faster.
Outsource fulfillment – If order fulfillment is not your forte, a fulfillment center could help you with it, and even provide packing and tracking options.
Group shipments – Combine shipments that are going to the same destination into one unit to make it cheaper and faster.
Delegate – Things take longer when you try to do everything yourself. Hire staff to take care of order fulfillment specifically.
Custom clearance – Use online custom clearance for international shipping to save additional time during custom clearance.
3. Should Your Online Store Accept Afterpay
Afterpay is a platform that allows customers to pay for their purchases later. It's like a modern-day credit card but without an interest-free period.
Pros
Immediate use – Customers can quickly set it up and use it right away.
Seamless integration – It is fully integrated within the online store's payment gateway.
Interest-free terms – Apart from the price, and late-payment fee (if applicable), customers don't need to pay any interest or extra fee.
Automatic payment framework – Users don't need to create a payment plan as Afterpay does it for them automatically, dividing it into 4 equal fortnightly installments.
Easy refund – It does not impact the refund procedure.
Alternative to credit cards – Users can substitute their interest charging credit cards with Afterpay.
Cons
Impulse spending – The non-interest fee nature might lead to poor spending habits.
Non-payment fees – In the event of not making the payments timely, customers will have to pay the late fee.
The cons are more like basic cons that exist with a credit card as well. If the user is responsible, they wouldn't fall into the credit trap.
Since many people are opting to Afterpay now, you should also make it a part of the payment gateway of your online store.
4. Should Your Online Store Take EBT
EBT or Electronic Benefit Transfer is a payment system designed to allow its users access to assistance under TANF (Temporary Assistance to Needy Families), SNAP (Supplemental Nutrition Assistance Program), or other aid programs that are sponsored by the State and Federal governments to buy food and goods.
If you're in a business that is capable of accepting EBT payments under the TANF or SNAP programs, there's no reason not to sign up for an account.
Processing costs are low, and most businesses can use their existing equipment to accept payment through EBT.
Registering as a SNAP merchant might require some paperwork but once you're registered, you will see an increased sales from customers who didn't have any other payment option besides cash.
5. Should Your Online Store Accept Bitcoin
Bitcoin is one of the best-known virtual payment currencies and has already made inroads into mainstream commerce, as well as, brick-and-mortar retailers.
If you're confused about whether your store should accept Bitcoin or not, here are a few points to help you make your decision:
Pros
Brings new customers – Many customers who prefer shopping with Bitcoin will start shopping from you.
Innovation – Just like accepting Google Pay, Amazon Pay, Apple Pay, etc. makes you new-age, Bitcoin takes it a notch higher.
Long-term investment – You can hold your bitcoins as a long-term investment.
Low transaction fees – Credit card expenses range about 2-3% of your earnings. However, Bitcoin will cost you lower than 1% that too if they're to be converted into local currency.
Faster – Bitcoin transactions are verified by Bitcoin miners, and are processed much faster than other modes.
International payments – If you were avoiding international payments due to high cross-border fees, you won't have to, with Bitcoin's low transaction fees.
Cons
Black market money – During its inception, Bitcoin was linked to the dark web, and many might still be reluctant to use it because of that.
Bitcoin-specific fraud – There have been frauds, scams, and Ponzi schemes regarding Bitcoin, and many people are scared to use Bitcoin because of that.
No valuation guarantee – Since the currency is decentralized, there is no valuation guarantee per se.
Even though there are a few cons, the pros outweigh the risks. Besides, every mode of payment has some con or the other. If you are a risk-taker and want to hold a few Bitcoins of your own, go ahead and accept it for your store.
6. What Are The Different Online Payment Methods?
When shopping online, customers expect different modes of payment as per their convenience. To have an edge in this competitive market, you need to provide them with as many options as possible.
Here are the different online payment methods that you should have for your online store:
PayPal – With more than 254 million users, PayPal is one of the most popular online payment processing companies. It claims that it's being used by over 17 million businesses globally and that it helps in converting at 82% higher rates in comparison to other options.
Amazon Pay – Amazon Pay is a digital payment processing service like PayPal that allows customers to pay online on third-party sites with their Amazon payment methods. It uses the details that are already stored on the customer's Amazon account to complete the payment.
Google Pay – A huge competitor to PayPal and Amazon Pay currently is Google Pay that's free for both merchants and customers. Its added benefit is that it lets retailers set up loyalty programs, deals, and digital gift cards for customers.
Apple Pay – Apple Pay allows customers to make quick payments with just the Touch ID fingerprint sensor on their Apple devices and is free for merchants and customers.
Bank Transfers – Customers can make the payment by transferring the amount directly from their bank accounts.
Debit Cards – When customers use debit cards to make the payment, the amount directly gets deducted from their bank account.
Credit Cards – The only difference with a credit card is that customers shop on credit, and pay the due amount at the end of a given period like a month.
Prepaid Cards – These cards are issued by banks or credit card companies for customers who don't have a bank account. These are cards with preloaded money that they can use to make the payment.
Gift Cards – Similar to prepaid cards, these are preloaded cards issued by retailers and credit card companies like Mastercard, Visa, and American Express.
Digital Currencies – These are basically cryptocurrencies like Bitcoin, that are getting popular every day.
Direct Deposits – Customers can instruct their banks to pull out funds from their accounts to make recurring online payments. These are usually used for subscription services.
7. Can Online Payment Be Reversed?
Yes! A payment reversal is when the funds used in a transaction are returned to the cardholder's bank. It can be initiated by the cardholder, the issuing or acquiring bank, the merchant, or the card association.
Common reasons that can lead to a payment reversal are:
The ordered item was sold out
The customer was trying to commit fraud
The customer changed their mind
The product was not up to expectations
A wrong amount was charged
The transaction was processed more than once
8. How Does Online Payment Processing Works?
Here's how online payment processing works:
The customer picks up an item from an online store 

They make the payment via an online payment method

The merchant then submits a transaction

The payment gateway securely sends the transaction to the processor 

The processor verifies and then approves the transaction

The customer's bank transfers the money to the processor

The processor then sends the money to the merchant's bank

The processor sends the approved or denied status of the transaction to the payment gateway

The merchant then receives the message of approval or denial

The merchant finally receives the money for the sold item
9. What Is An Online Payment Gateway?
An online payment gateway connects your bank account and the platform to where you want to transfer your money.
It is basically a software application that authorizes the customer to conduct an online transaction through different kinds of payment modes.
The payment modes can be credit card, debit card, net banking, UPI, or many other online wallets that are available nowadays.
A payment gateway plays the role of a third party that makes a secure transfer from your bank account to the merchant's payment portal.
To explain this in simpler terms, let's take the example of buying a book from a popular digital platform like Amazon.
When you make the payment for the book you bought, a payment gateway does the job of transferring your money to Amazon.
10. How To Receive Online Payment As An Online Store?
To run an online store, you'll need to accept online payments for your sales. Here's how you can do that:
Create a secure online payment gateway – You can use your website development team, hire an outside developer or use third-party software to create a payment gateway.
Make as many payment methods available within your payment gateway to allow your customers to conveniently make payments.
Accept mobile payments – Since people mostly have mobile phones on them, they prefer paying via mobile wallets like Amazon Pay, Google Pay, Apple Pay, etc. Make sure your online store accepts mobile payments.
Facilitate credit and debit card payments – Even though mobile payments have gotten popular, debit and credit cards are still being used. So make sure your gateway accepts payments through them as well.
Set up recurring billing – If you offer ongoing monthly services or subscription plans, the most reliable and efficient way to receive payments is via recurring billing.
Sites like Stripe and Paysimple help you set up automated recurring billing for your payment processor.
Accept cryptocurrency payments – Since cryptocurrencies are really popular these days, especially with GenZ, you can consider accepting those as well.
Use email invoicing – It is a proactive way for online merchants to request payments. You can send a payment form to your customers via email or add a link that redirects them to a payment portal.
Accept electronic checks or eChecks – eChecks are a way to pay by check online, much quicker and reliable than paying via physical check.
To accept echecks, you'll need a form where the customer can input their information, and you'll be able to access it through your payment processing software.
11. Which Online Payment Method Is Safe?
With online payment, there is always a small element of risk that hackers might secretly steal your payment or bank information.
If they are able to do so, they will be able to make fraudulent payments from your account for purchasing items or transfer your money into their account.
It's important to consider the level of safety with every online payment method you use. Here are the five most secure online payment methods:
Credit Cards – Since the money is not deducted immediately when you pay via credit card, you can notify the card issuer if you come across any suspicious activity.
Besides, they usually come with encryption and fraud monitoring services, which make it so safe.
Debit Cards – Debit cards are safe as they usually come with 24-hour monitoring services too. Besides, the use of a unique OTP for every purchase, makes it even more secure.
Alternative Payment Services – These third-party payment services like PayPal are considered safe and reliable because they don't share any private information. Besides, their 'buyer protection' makes it even more secure.
Wire Transfers – You're supposed to transfer funds to the merchant's account number which generates a unique transaction ID. You can share this ID for confirmation and completing the transactions.
UPI or Unified Payment Interface – These are so secure because you don't need to share your credit or debit card details while making the payment. Besides, the money can't be transferred without authenticity.
12. Why Online Payment Is Important?
With the advancement in the business world, online payment has become the need of the hour. Here are a few reasons why it's so important:
Variety of Choice – Online payment systems allow businesses to offer various payment options to customers like credit cards, debit cards, internet banking, mobile payments, and so on.
Reduced Costs – Online payment helps in bringing down the overall cost by reducing the use of paper and postage, and other operational expenses involved with offline payments.
Reliability – The non-requirement of transmitting cash and invoices or drafting checks makes it a reliable option.
Security – Traditional payments required clients to send confidential information or money via post or physically, which wasn't considered very safe. Since every online transaction has valid proof and requires proper authentication, the level of security is quite high.
13. Online Payment Vs Cash On Delivery – Pros And Cons Of Each
Cash on delivery or COD is when customers pay for their products in cash after receiving them. Here are a few pros and cons for both online payment and cash on delivery
Cash on delivery
Pros
Customer's choice: Many customers feel comfortable paying only after feeling the product physically in their hands. 

No additional requirements: For most online payment methods, you need a debit or credit card, a bank account, a UPI account, or at least something like that. For paying with cash, you simply need cash.

Secure mode of payment: Since no bank or card information or any other sensitive data is exchanged, it's considered a very secure mode of payment.

Improve the count of orders: Without COD you will have to lose out on many customers who are afraid of the security threats of online payments.
Cons
Delayed payment: The payment cycle for COD orders is much delayed compared to prepaid orders. You'll have to be okay with receiving the money later if you enable COD.

Extra charges for COD: Since handling cash demands additional responsibility from shipping services, they might charge you extra for it. This extra charge could be borne by the merchant, the customer, or both.

Return delivery charges: In many COD clauses, the customer is free to reject the order right from their doorstep if they are not satisfied with it. That will only add to your return delivery charges, extra charges of a new shipping label, and invoice.
Online Payment
Pros
Low labor costs: Since most of the online payment process is automatic, the cost of labor is quite low.

Convenience for online sales: Since the purchases are being made online, online payment makes the whole process convenient.

Fast transaction speed: The overall process of online payment is usually instantaneous. 

Low risk of theft: The requirement of authentication reduces the risk of theft.
Cons
Service fees: There is usually a charge involved by payment gateways and third-party payment processors.

Vulnerability to cybercriminals: Despite all the security measures, there's always a slight risk of being exposed to cybercriminals and hackers.

Reliance on telecommunication infrastructure – Internet and server problems can sometimes lead to the disability of online payment.

Technical problems – Similarly, even technical issues can stop online payment methods from functioning sometimes.
14. Online Payment Advantages
The advantages of online payments are numerous for your business, irrespective of its size and industry. Let's have a look:
Easy to set up – The integration process is usually the same for all online payment providers and requires you just to register for an account that doesn't even demand much paperwork.
Affordable for every business – Since most providers don't demand any setup fees it's quite affordable for businesses. Even online payment gateways charge negligible transaction fees for a whole year.
Quality customer experience – Online payment is quite convenient and quick, which leads to a quality shopping experience for the customers.
Secured payments – Online payment gateways are required to apply multiple security layers that make the overall process very secure.
Quick transactions clearing – Since you receive the money instantly or at the most in a day or two, it gives you a lot of liquidity.
Manage subscriptions – For subscription services, online payment gateways offer recurring billing options that automate the whole process of collecting subscriptions timely.
Mobile payments – Since online payments can be made on the go with mobile devices as well, it increases your possibility of a sale as well. Buyers won't have to wait to go home or office and find their card or cash to pay for the product.
15. Online Payment Methods For Small Business
If you own a small business, these online payment methods should be great for you:
Stripe: An eCommerce payment platform that allows small businesses to accept online payments directly from their own website.
PayPal: An online payment service that enables small businesses to process debit and credit purchases, for a small fee.
Square: Provides small businesses with a card reader that works with mobile devices and apps to accept credit card payments from anywhere in the world.
Amazon Pay: Offers online payment solutions that can be integrated directly into the websites of small businesses.
Apple Pay: Allows small businesses to use their Apple devices (tablets, phones, computers, and laptops) as a POS or Point Of Sale system.
WePay: An online payment service provider that can be fully integrated into your business website.
16. Online Payment Terms And Conditions Sample
A few terms and conditions that must be included:
General Terms & Conditions
Detailed instructions are provided on the login page for the procedure to be followed for making the online payment

Once you click on "pay", you will be redirected for payment through your preferred mode i.e. net banking, debit card, credit card, or mobile payments.

After the payment is successful, you will receive a payment confirmation slip which you should keep for your reference

If the payment is not successful, you will get a notification on the status of failure in payment.

If none of the above two happens, it would imply that there is a heavy delay in response from the system

If your account is debited but the transaction isn't successful, please don't make any further payment and contact the customer care department.

If your account is not debited, you may make the payment again and proceed.
Privacy policy
Your personal details shall be utilized only for the purpose of receiving the payments and all data shall be kept secure, and not shared with anyone for any purpose whatsoever.
Cancellation/refund policy
You cannot cancel the transaction after making the payment.

In case of duplicate payment, you'll need to contact customer care with proof of transaction for the refund to be initiated.

refund will be processed within 7 working days
Disclaimer: by submitting an online payment you are agreeing to the above terms and conditions including any updated edits or changes