When it comes to running a successful eCommerce business, only competitive marketing skills or sharp business skills alone won't do the trick.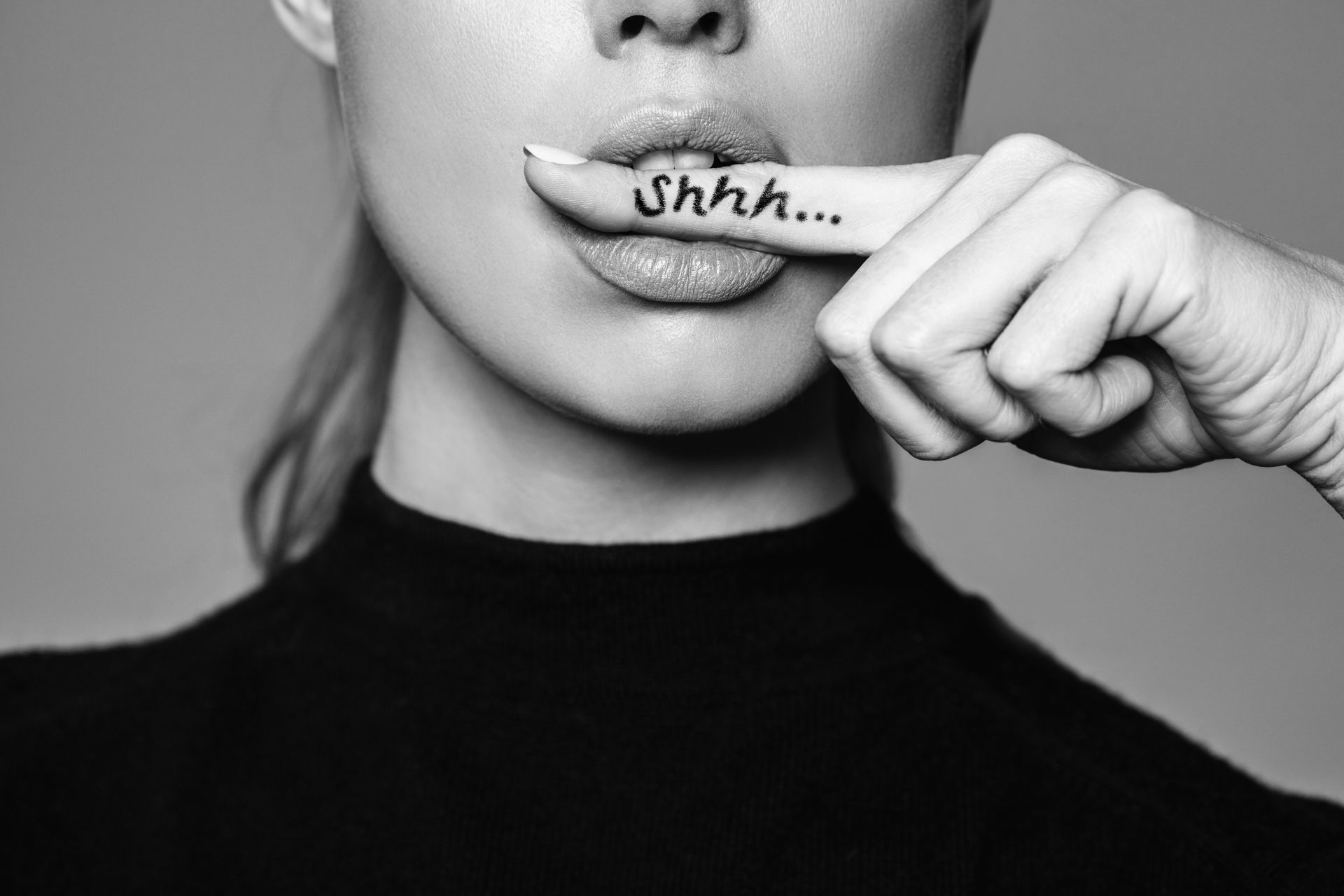 As an entrepreneur or business owner, driving traffic and increasing conversions for your online store should be your topmost priority.
However, the key to running a successful eCommerce business goes beyond your own skills and the tactics you use to outdo the competition.
What should you do? Well, as challenging as running an eCommerce business may seem, it isn't all that hard.
Here are five top secrets to running a successful eCommerce business:

1. Get Serious
Most entrepreneurs are either working part-time on their "real" job and running their eCommerce business as a hobby or side gig.
This attitude towards the business won't help you make it a success. You need to hustle and struggle a bit initially and dedicate time, effort, and resources towards building the business.
It's easy to brush your business aside if it's not earning you big moolah.
However, if your dream is to grow the business into something enormously successful and a promising brand at that, you need to start treating your eCommerce business as a serious business.
Doing this will help you realize the true potential of your business and that you can create something great.
Think about your business and every decision about it as if it already is a successful entity.
Search your .Store domain now!
Search for your business name or category. cookies.store or summercookies.store
2. Find the Right Software
Every eCommerce business is built on a platform or software, if you may. This platform is the backbone of your online store and the foundation of the business.
As an entrepreneur who is looking to running a successful eCommerce business, you need to pick the right platform to build your eCommerce store.
Concerns regarding customer privacy, data management, security scalability, usability, to name a few, must be considered when you're looking for a software to build your business on.
Furthermore, your eCommerce software should include a promising set of conversion and marketing tools.
Having said that, picking the right software or platform depends largely on what you sell, where you sell, the volume of business, and your overall business plan.
However, be sure to identify your strengths as well as weaknesses and challenges. Do a comprehensive research to find the tool that matches your business requirements.
You can pick easy to use tools such as Shopify or WordPress. These platforms are very flexible in terms of adding nifty plug-ins and handy tools.
3. Figure Out Who's Your Target Audience 
This is critical to running a successful eCommerce business.
Most eCommerce entrepreneurs and business owners skip this step and jump into marketing and product specifications and finances.
All of which leads to a colossal waste of time, money, efforts, and pointless marketing that leads to mediocre conversion rates.
However, this is one step you can't afford to skip. The premise of any successful eCommerce business is to cater to its target buyers.
Depending on the nature of your business, what products you offer, and where you sell, invest time and resources to understand who your target audience is.
This will help you to better plan your marketing efforts especially your social media marketing.
For instance, if you are in the business of selling fashion accessories, focusing on Instagram marketing would make more sense rather than Twitter or LinkedIn.
However, you do need to take this step seriously. If you can figure out where your target audience is and who they are, you will be doubly sure of your marketing dollars giving a higher return on investment.
Search your .Store domain now!
Search for your business name or category. cookies.store or summercookies.store
4. Make Your Customers Your Brand Ambassadors
Marketing experts and eCommerce pundits believe that there's nothing quite like word of mouth marketing.
A glowing testimonial by a happy and satisfied customer does wonders to add credibility to your eCommerce business.
Consistently sharing positive reviews and testimonials from your customers on a regular basis will encourage new visitors and prospects to trust your business and to buy from you.
Reach out to the people who've bought from you and ask them to leave a positive review on the product they purchased.
This helps to establish strong social proof for your eCommerce store.
Alternatively, you can have customers who've had a happy brand experience share their story.
Share this activity on your social media handles and watch your popularity grow.
Running a successful eCommerce business is all about what your customers think about you.
After all, the customer is king, and they are the biggest assets you have as a business. So, why not leverage them to spread the word?
5. Make The Checkout Process A Breeze
While focusing on eCommerce SEO, content marketing, startup fundraising, social media marketing, product listing, and other vital parameters are supremely important, there's one crucial thing that most small business owners skip.
If you want to sell more and build a loyal customer base, you need to simplify the checkout process.
The last thing you want is people getting frustrated.
Not only will this lead to shopping cart abandonment, but it also defeats the purpose of driving conversions and collecting positive testimonials.
If anything, a complicated and clunky checkout process will make people want to leave nasty comments and reviews.
In the digital age, you need to offer a seamless and frictionless checkout process on all device types.
Focus on building a responsive website with a smooth and hassle-free checkout page.
Here are a few ways of achieving this a convenient checkout process:
Eliminate the need for account creation. Instead, offer a guest checkout.
Reduce the number of steps and pages the customer has to go through.
Include the shipping costs and taxes in the price before the customer clicks on checkout.
Reduce the usage of forms and use auto-fill forms wherever possible.
Offer multiple payment options. Include cash on delivery, debit and credit cards, PayPal (or any locally accepted digital payment options).
4 eCommerce Business Challenges And How to Fix Them
Starting an eCommerce business or setting up an online store is no easy feat. However, establishing an online business isn't the hard part; generating sales is. Most eCommerce businesses struggle to convert website visitors into customers.
Today, online shoppers have more options to shop than ever before and the key to convert new visitors into customers and keep existing ones coming back is to deliver a superior shopping experience.
The most sure-fire way to provide your customers with a stellar shopping experience on your online store is to identify any persistent issues and resolve them.
4 Common Online Store Problems & How To Fix Them
Online Store Problem 1: Lack of Efficient Customer Support
Once your store is in full swing, you are bound to receive a stream of queries, complaints, feedbacks, suggestions, and more.
And it is imperative for you to respond to all necessary inbound messages at the earliest for this makes for commendable service standards.
However, in the event of an unpredicted emergency, you may be unprepared to handle a large amount of traffic. Here's how you can fix it:
Hire a dedicated support staff
A dedicated customer support staff will ensure better management of customer service activities and raise your customer service standards tremendously.
Don't forget, customers are always delighted to hear back and connect with someone who can address their query and help them out.
Have a comprehensive FAQ section
Draft a logical set of FAQs for customers and new visitors to refer to in case they are unsure or confused about something.
Place the FAQs in an easy-to-access location and include relevant links within each question. This will reduce the burden on your support staff and assist visitors to navigate about hassle-free.
Easily locatable contact form or email
Your customer should be able to reach out to you without trouble. And for this, it is very important to have your contact form and email ID located in an easy-to-find section on the website.
Insert it in the footer of your eCommerce website or clearly mention a 'contact' section.
Open social media for support
Popular social media sites such as Facebook and Twitter can be used as a customer support medium.
Use your official pages (or create a separate support handle) for customers to get in touch with you and have your support staff constantly keep a lookout for anyone that might be reaching out to you there.
Invest in software such as Zendesk
You can choose to automate the query management process by adopting and investing in customer service software and support ticketing system such as Zendesk. Thousands of organizations are using similar cloud-based help desk solutions.
Search your .Store domain now!
Search for your business name or category. cookies.store or summercookies.store
Online Store Problem 2: Poor Website Design
An awkwardly designed website or one that is hard to navigate will result in your visitors bouncing off almost instantly.
The attention span of online shoppers lasts only a few seconds, so your window to create a striking first impression is supremely constricted.
A fancy design powered by animation effects may make your website heavy and increase load time which isn't the best way to go. Here's how you can fix it:
Monitor your website
It is advisable to adopt a heatmap tool such as Mouseflow and Google Analytics to monitor your website and gauge where you're losing customers.
This activity is especially relevant during your launch as there will be many more changes to make in this phase.
Design Improvements
Your website must be logically designed keeping the user journey in mind.
Ensure your website is rich in whitespace and flavored with smart content and typography.
Avoid using unnecessary animations that will hamper load time and make the website look messy.
Monitor your checkout flow
Your customers must have the option to edit their shopping cart easily. Options to add products, change quantities, and make changes to address should be available during the checkout phase.
Also, your customer should be able to make these changes without any friction.
Online Store Problem 3: Payment Issues
Offering only one payment option will deter a number of potential customers from making a purchase. Since buying online is based on trust, it is important to handle your customers' information with care. Here's how you can fix it:
Multiple Payment Modes
You must ensure to offer multiple options such as card, cash, digital wallet, and PayPal, to name the least. Give your customers all the payment options to build trust and a sense of confidence in your brand.
Security is very important.
Protect your customers' sensitive information by adding a layer of security to your website. Get an SSL certificate to strengthen security and to avoid data breaches.
Avoid adding any extra expenses
Adding extra costs at the end of the purchase process or during the checkout stage will only agitate your customers and may even result in a no-sale.
Include all costs before the checkout stage to offer a smooth and unhindered overall shopping experience.
Online Store Problem 4: Cumbersome Shipping & Returns
While free shipping is a huge cost center, it is one of the factors that are not only super important but is also taken for granted by most customers.
Add returns to that and without proper planning, you have a potentially high-cost drain. Here's how you can fix it:
Find the shipping regulations of the region you're servicing
Get a good grip on the laws and legal guidelines that govern shipping regulations in the region where you are delivering. This way you can avoid any legal issues and appropriately keep your customers informed about the delivery status.
Find the sweet spot
To offer the best experience to your customers without undertaking a loss, you need to find a sweet spot between free shipping, a good returns policy, and your costs associated with this.
Ensure returns are carried out in the easiest, hassle-free, and swift manner.
Solving these 4 problems will surely help your online store impart superior customer service and an overall enhanced shopping experience.
Final Thoughts
If you're serious about building and running a successful eCommerce business, you need to follow these tips mentioned above.
Not many eCommerce entrepreneurs are serious about taking their business to the next level.
These five secrets will help you to create a great eCommerce business and find massive success with it.
Starting an online store? Build it on a .store domain!
Search your .Store domain now!
Search for your business name or category. cookies.store or summercookies.store