Before you start hunting for the best shipping software for eCommerce, understand that no online business prevails in a vacuum.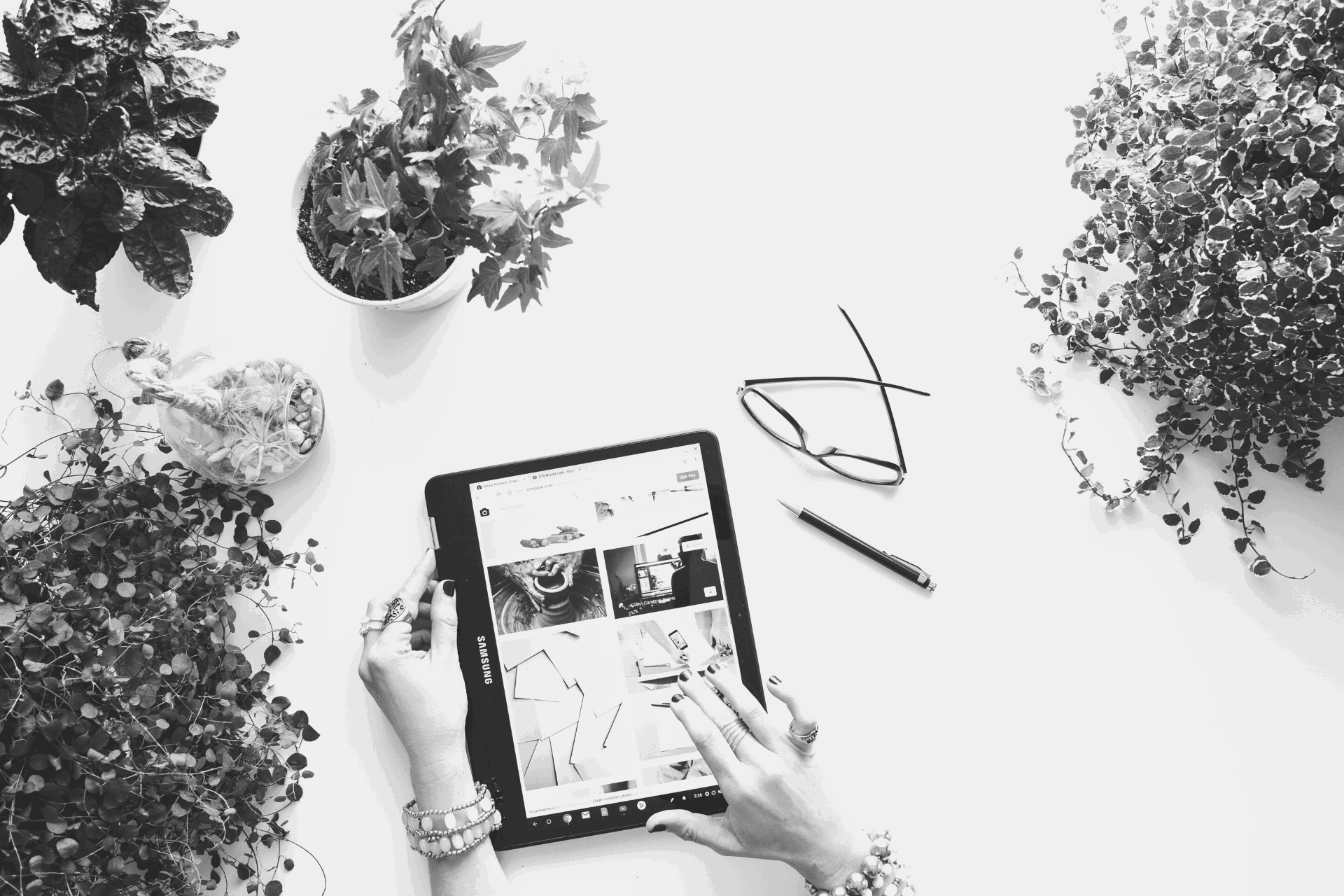 It is a smaller part of a much more extensive global eCommerce network. This makes it essential for eCommerce businesses to look at a larger scheme of factors to consider and make the right decision for their business. 
Having a thorough knowledge of the customer's expectations, preferences, and the driving factors behind their behavior is the first step in figuring out your shipping needs. 
And numbers don't lie:
79% of US customers say that they are more likely to shop online if offered free shipping

. (

Walker Sands

)

83% of US shoppers expect to be regularly updated about the status of their online purchases.

(

Walker Sands

)

53% of US customers say that they will not purchase a product if they are not informed about their arrival date.

(

Narvar

)
As an eCommerce business, you can have all your ducks in order, the right product, a well-functioning digital marketing strategy that generates sales. Still, all the effort is redundant if the product does not reach the customer on time.
Therefore, getting your shipping process in order is an essential component of the entire purchase process. This is why you must know the best shipping software for eCommerce available to make an informed decision.
Search your .Store domain now!
Search for your business name or category. cookies.store or summercookies.store
Best Shipping Software For eCommerce: Features to Look For
Different shipping software offers varied features that can aid the shipping process. Here are a few features to look for:
Integrations – Wide integrations provided by the software ensure that you can sell wherever you like, be it at marketplaces or other selling platforms.
Rates – With major integrations, you can browse and compare the carriers' rates and choose what suits you the best.
Tracking and customer service – Real-time shipment tracking and regular notifications to the customers help you track the package and keep customers happy.
Labeling – Printing packing slips and labels are a crucial element to ensure timely and error-free delivery.
International shipping – A majority of the world population lives outside the US, so you will need a shipping company that is well-versed with customs and other hassles associated with overseas shipping.
Shipping is not a 'one style fits all' business. There are several best shipping software for eCommerce suited for different needs with varied expectations of different online stores.
With shipping rates, tracking pages, and shipping options to consider, the process of choosing the right shipping partner can be daunting. 
To make this process a little easy, here is a list of best shipping software for eCommerce that can cater to your shipping needs. 
ShippingEasy is genuinely an easy shipping software with a cloud-based, user-friendly solution to your shipping needs.
They have integrated with leading online marketplaces such as Wish, eBay, Etsy, Amazon, Walmart, Shopify, Magento, and many others. 
They provide various services in one easy-to-use platform, such as allowing their customers to manage orders, track shipments, program shipping, and offer regular notifications to recipients.
They do not charge a fee if you are shipping less than 50 orders a month and offer affordable, multi-tiered prices to suit small and medium-sized companies' business needs.
A shipping software perfect for all businesses, Ordoro is a web-based software that provides shipping solutions and inventory management, and many other services.
Their USP is that along with shipping, it aligns all your inventory at a single place, which allows for better inventory management.
Their major integrated carriers include USPS, FedEx, Canada Post, DHL International, and UPS. They also offer label printing and tracking services.
Many businesses prefer Ordoro because their software is easy to navigate, and like ShippingEasy, it provides a free service if the orders are less than 50 in a month.
They offer services at different price ranges based on the business's needs and the services they wish to opt for from the wide range of services provided.
Search your .Store domain now!
Search for your business name or category. cookies.store or summercookies.store
Shippo is a well-tuned shipping platform that provides a pricing model that can be customized to your business needs, aka you only pay for the features or services you use.
They have partnered with multiple shipping carriers. Their services and features include printing labels, real-time updates on rates, branded tracking pages, automating international paperwork, tracking packages, and managing returns. 
They charge customers who ship up to 200 packages a month, no monthly fees, and a minimal percentage share on every order shipped.
Larger orders up to 5,000 a month are capped at $125. The only con of the shipping company is that some of their services are in the beta-stage of implementation and sometimes frustrating. 
Predominantly an inventory management platform, Sellbrite is perfect for the shipping needs of small and medium enterprises.
Sellbrite is a cloud-based management system that is perfect for beginners and easy to set up and get going.
While its expertise lies in managing orders, products, inventories, and other analytics, they have a shipping partnership with ShipStation and Amazon to fulfill their shipping requirements. 
Their pricing starts at $49 and goes up to $399 a month. While it is a highly reliable shipping platform as per the reviews, it fails to offer some essential services such as label printing offered by most shipping platforms. 
With proven experience in eCommerce, Shopify extends its services beyond eCommerce stores and provides an additional shipping tool.
While not as advanced as other shipping software, Shopify Shipping does provide essential features such as discounted shipping rates, return label printing, and scheduled package pickups.
Despite the lack of advanced features, this software is relatively easy to use. It is beneficial for Shopify store owners as they do not have to look for another shipping software to fulfill their shipping requirements.
They are partnered with DHL Express, UPS, and USPS and only ship from fulfillment locations in the USA and Canada, limiting many store owners from using their services.
Search your .Store domain now!
Search for your business name or category. cookies.store or summercookies.store
One of the best eCommerce shipping software, ShipStation is the perfect platform for automating and streamlining your shipping processes.
With dozens of integrations such as ZenDesk, PayPal, MailChimp, Zapier, Salesforce, etc., this software is perfect for businesses that wish to boost fulfillment without going through the hassles of the shipping process. 
Their dashboard is user-friendly, although it does require some time to get the hang of. They offer a wide range of plans to choose from, and the shipping costs per month ranges from $9 for 50 packages to $159 for unlimited shipping.
While many advanced features such as phone support are only available at higher levels, basic features such as customer assistance and tracking are easily available.
eCommerce Shipping: Strategies, Solutions & Best Practices
So you started a business on a highly innovative idea, and your product is something that every customer wants.
But what good would that be if your great product doesn't reach your customer on time, in the state you wanted, or doesn't give them the buying experience they were expecting for when they receive it.
We have created this guide to tell you all about eCommerce shipping, why it is so essential, and how you can get the best out of it.
We will be covering the important aspects of it and also a few best practices to help you design your shipping strategy effectively.
Importance Of eCommerce Shipping
You might be under the impression that eCommerce shipping is just the process of transporting ordered products from the seller to the customer's address.
However, there is a lot more than that when you think about its actual importance.
In the world of eCommerce, where the customers have to pay up without physically seeing the product or even the store, shipping is a way to add value to their overall shopping experience and build trust for the future.
So, even though you need to ensure that your shipping is economical, remember that the credibility of your store is highly dependent on it being punctual and safe for the packages.
When you dispatch the products, your customers will have an experience of your shipping.
Their experience is what will either generate a positive word of mouth, or lead to a negative one, and It's up to you which one it is.
Besides not recommending you to other people, many customers just don't purchase from the same company again if they encounter a bad shipping experience.
So, eCommerce shipping is not only important in attracting new customers but also retaining old ones.
Search your .Store domain now!
Search for your business name or category. cookies.store or summercookies.store
eCommerce Shipping Strategies
1. Clarity
Your primary eCommerce shipping tactic must be to provide crystal clear information about your order fulfillment criteria and its policies.
You need to list down any information that concerns your shipping policies and pin it onto your site for your customers so that they know exactly what to expect from you.
For example, if you are charging a particular sum from your customers, clearly mention it in your policy.
On the other hand, if you are not charging any shipping fee, then make sure you show this very clearly to your customers on your product's landing page itself.
2. Right Team
eCommerce shipping is always one of the deciding factors for a customer before buying something. To convert them you must recruit the best team and enhance the shipping experience for them.
Your team would be responsible for the marketing of your shipping, like developing strategies to inform customers about shipping promotions such as free shipping or flat rate shipping.
Besides, you would also want them to take complete responsibility for order fulfillment and ensure that all orders are being properly packed and shipped correctly and timely.
3. Weight Matters
The weight of the product is a huge variable in deciding the cost of your shipping, and you must try to lower it as much as possible.
Also, it will help you in determining the right shipping fee to charge your customers, as it creates a significant line between your customers and you.
4. Same Day Delivery
Not always but sometimes receiving the product on the same day could be a priority for the customer. And if you can give them that, nothing like it.
By streamlining your processes, coordinating with resources, managing inventory, and tying up with a highly efficient courier service, it is achievable.
5. Overnight Shipping
Another great option for early delivery is overnight shipping, where the customers receive their product the next working day.
Also, it is not only about making the product reach on time but making sure it reaches safely with correct packaging and labeling.
Whenever time is of the essence for the needs of your customers, and you must have the capability to fulfill that even if you need to charge a little extra for the early delivery.
They won't mind paying the additional fee if they really need the product within a day's time.
Search your .Store domain now!
Search for your business name or category. cookies.store or summercookies.store
6. Free Shipping
If by increasing the cost of your product a little, you can offer free shipping, it could be a great offer as customers just love free shipping.
And if you can afford to offer that without increasing the price, even better.
7. Updates
Customers like to be kept in the loop when their products have been shipped. Provide them with important details like tracking codes and give them updates about the status of their delivery.
eCommerce Shipping Solutions
When handling eCommerce shipping operations, data is key because that is what will set you apart from your competitors.
Here are some of the best eCommerce shipping solutions that you can consider.
1. USPS
If you are looking for an economical eCommerce shipping company in the USA, USPS is one of the most convenient options. It is a highly trusted shipping carrier that is used by many eCommerce businesses that sell their products in the USA.
2. FedEx
Easily one of the most renowned names in the eCommerce shipping industry, FedEx offers various delivery options for eCommerce merchants as well as a range of different prices to choose from.
Besides, their special program, FedEx Small Business is a great option especially curated for small businesses that are looking for easy shipping solutions.
3. UPS
The United Parcel Service or UPS following the footsteps of FedEx also has a program that caters to the shipping needs of small eCommerce businesses that want convenient solutions.
They can cover a large number of shipping zones and even manage the returns effectively.
4. DHL
DHL is a highly reputed international shipping courier and is quite popular for its tremendous customer service. If you don't mind spending a little extra on shipping, this could be the one for you.
5. Shipping Easy
Shipping Easy is a great eCommerce shipping solution for small and medium businesses. Not only do they provide economical rates but also have an extremely friendly user interface.
eCommerce Shipping Best Practices
Utilizing the best practices for eCommerce shipping is highly essential. Not only because it inevitably helps you in growing your business to success, but also because it allows you to outshine in a crowd of millions of competitors. 
Here are a couple of eCommerce Shipping best practices for you:
Convey the importance of eCommerce shipping to your whole team so that they handle customer concerns effectively, and take necessary actions accordingly.

Indicate your shipping options very clearly. It is essential to highlight the important elements of your product alongside its shipping options, as well as your shipping policies so that your customers know precisely what they are dealing with.

Set clear and realistic business goals for yourself like 'what do you aim for', 'are you planning to expand your shipping operations globally', or 'do you simply wish to generate higher profits?' The clearer your goals, the more profitable and streamlined your eCommerce shipping strategy.
In Conclusion
While there are plenty of best shipping software for eCommerce businesses available, choosing the right shipping solution is crucial for any business.
A shipping company that provides faster shipping at an affordable rate ensures that customers do not abandon their shopping cart and purchase your product. 
Many shipping companies offer a free starter pack, which can be an excellent way for businesses, especially beginners, to gauge whether that is the right shipping company to opt for according to their business needs. 
Ensure that shipping worries are the least of your concerns by fulfilling your shipping needs with the right shipping software.
Search your .Store domain now!
Search for your business name or category. cookies.store or summercookies.store