When it comes to eCommerce SEO, you need to look at Amazon SEO vs Google SEO.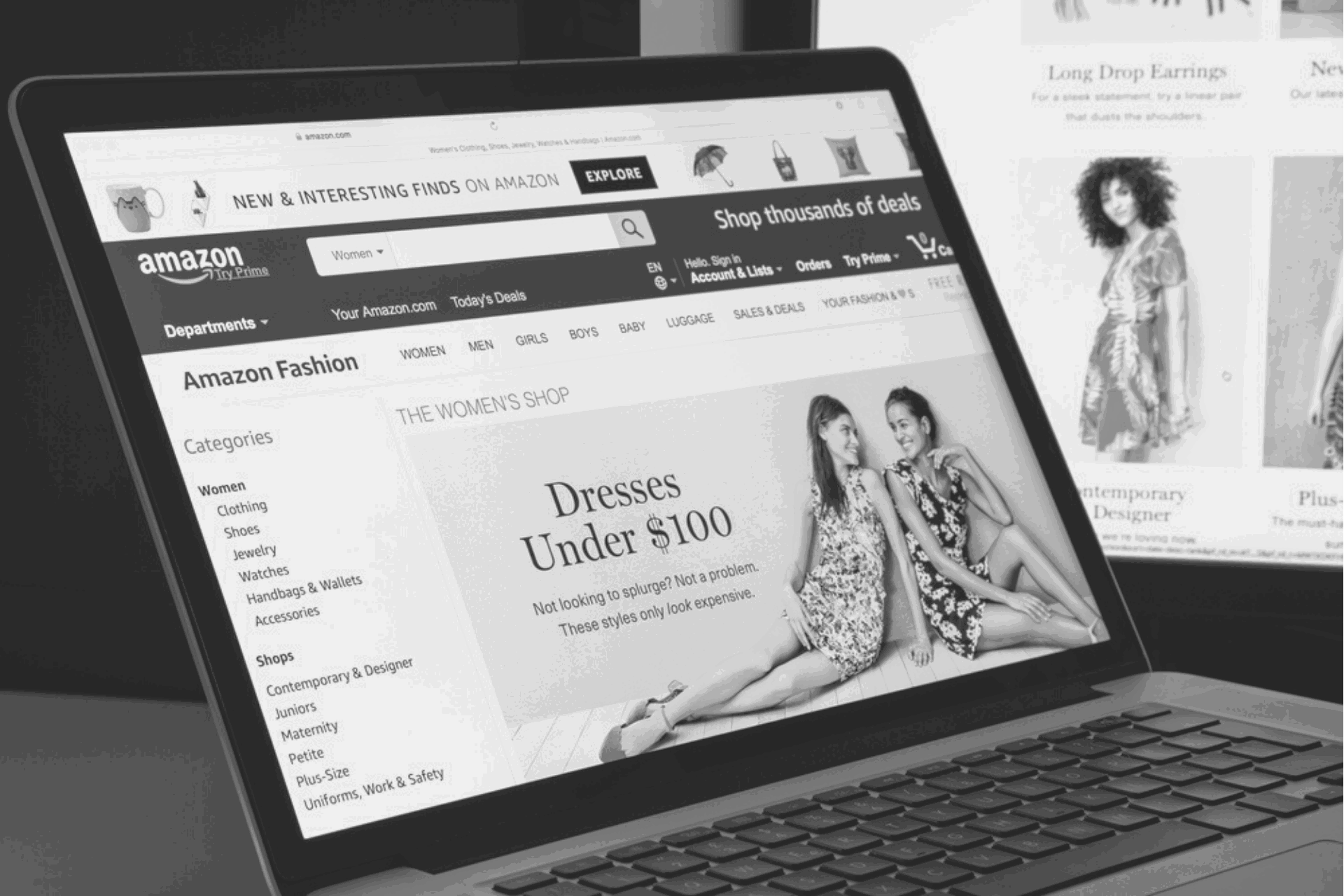 However, in the eCommerce world, another huge space where SEO optimization has become highly important is Amazon.
When it comes to online buying or selling, Amazon is equally important because many users directly go there to look for a product they want to buy.
By optimizing SEO on Google, you might be able to attract an audience to your website, but you might still miss out on potential customers who directly go to the Amazon store to make their purchases.
To make sure you don't lose them you need to work on your Amazon SEO optimization as well.
If you are wondering what is Amazon SEO, it is a technique to make sure that your products rank up high in the search results on Amazon, when users look for something relevant.
In this guide, we will be covering how to improve SEO on Amazon, and also how it is different from Google. Let's have a look.
1. External Links
Google gives a great deal of importance to external links for SEO purposes. However, it doesn't work exactly the same for Amazon SEO optimization.
While Google looks at links from an external site as a mark of authority, Amazon looks at them as leads and evaluates accordingly.
In simple words, Amazon pays a lot of attention to the Calls To Action (CTAs) of these external links.
eCommerce sites might benefit on Google even when external links are driving limited traffic, but to benefit on Amazon, they would need links that get clicked.
Amazon rewards sellers with external links that drive traffic, because that would create a pathway for online buyers to buy something.
Search your .Store domain now!
Search for your business name or category. cookies.store or summercookies.store
2. Optimising For The User
There's a huge difference in the way Google and Amazon determine the value for a customer. On Google, you'll have to create long-form meaningful content that helps solve a customer problem.
On the other hand, since Amazon is directly about selling, Amazon SEO optimization is exactly about the user.
If your piece can't convince the user about buying your product, it's not good enough for your purpose anyway.
If you are thinking about how to improve SEO on Amazon, it is by thinking from the customer's perspective. Put yourself into your customers' shoes and think what would have made you buy your product had you seen it on Amazon.
Once buyers start buying your product, Amazon automatically will start ranking it higher, and not because you used any particular keyword a particular number of times.
In other words, Google SEO optimization might not lead to or be too dependent on conversions, but Amazon SEO optimization will.
3. Keyword Usage
Another key difference between Amazon SEO vs Google SEO is keyword density.
While Google requires you to pick a keyword and create content around it, Amazon SEO optimization can be done with a single use of it.
If the keyword appears on your product title, it's more than enough and you don't need to fill up your description with it.
Keyword research is important for both kinds of SEO optimization, and you can use a tool such as Ahrefs to help you with it.
Keywords would give different kinds of results on Amazon from Google, and you would need to identify those properly. 
Once you know what is the most important keyword for a particular product, make sure you add it to your product title on Amazon.
And instead of stuffing your description with the same keyword, describe your product properly with bullet points so that customers can learn about your product without any confusion.
4. Click-Through And Conversion Rates
Both these metrics are considered really important for Amazon SEO Optimisation.
While one focuses on how many users click on your listing on SERPs, the other looks at how many people actually purchase the product after clicking on it.
Click-Through Rate
The Click Through Rate (CTR) of any product listing is dependent on its title, image, price, and ratings.
Being the most visual aspect of it, the product image plays an important role in improving the CTR. The title can be considered to be the second most important factor for the same.
Search your .Store domain now!
Search for your business name or category. cookies.store or summercookies.store
Conversion Rate
Conversion for any product is dependent on quite a few aspects. Anything that can get the customer to buy your product would be helpful here.
To improve the conversion rate, sellers can do the following:
Keep competitive prices for products

Make the product eligible for

Amazon Prime

Write engaging descriptions with all the benefits

Keep a diverse inventory as a shortage of it can be a turn off for customers
5. Seller Authority Is Pivotal
Amazon SEO Optimisation places huge importance on seller authority. This is dependent on the following:
How long they have been on Amazon?

What is the percentage of customer returns?

What is the overall customer feedback on their products?
Sellers on Amazon should motivate happy customers to leave positive reviews, as it provides social proof and also contributes to Seller Authority.
Amazon will rank such listings higher which gives better sales to it, and any listings with better seller authority are going to give it that.
6. Internal PPC Traffic
Earlier, by spending more on internal ads, users were able to improve Amazon SEO Optimisation. However, with the new update, that effect has lessened.
By paying for ads you can get your products listed under display ads, sponsored products, headline search ads, and so on to improve the position of your search result.
However, you wouldn't need to construct an organic strategy for it.
On the other hand, Google maintains a firewall between organic listings and paid listings.
Getting sales from ads wouldn't even improve your rankings on Google, but if you get sales from ads on Amazon, it is definitely going to boost your Amazon rankings.
In Conclusion
Amazon SEO Optimisation focuses more on driving sales as that is their ultimate goal.
Amazon ranks search results in the order of their sales generation capacity and that is how it is different from Google SEO Optimisation. 
Their primary concern is sales velocity, and the logic behind Amazon SEO Optimisation is designed to support it.
The good part is that ultimately Amazon and the sellers are trying to achieve the same thing – higher sales. On Amazon, you can focus on making your customers happy and less on the criteria of the algorithm.
However, SEO on both platforms is important; while one helps you drive more traffic to your site, the other helps you sell more on the biggest selling platform in the world.
Knowing the difference between Amazon SEO vs Google SEO and combining both of them to get the best overall results for your brand.
Increase your visibility on Google, and increase your sales on Amazon, and ultimately you're the one to win.
Search your .Store domain now!
Search for your business name or category. cookies.store or summercookies.store