Contribution By Eric Ng Ka Ka, Co-Founder & CEO, Boutir.com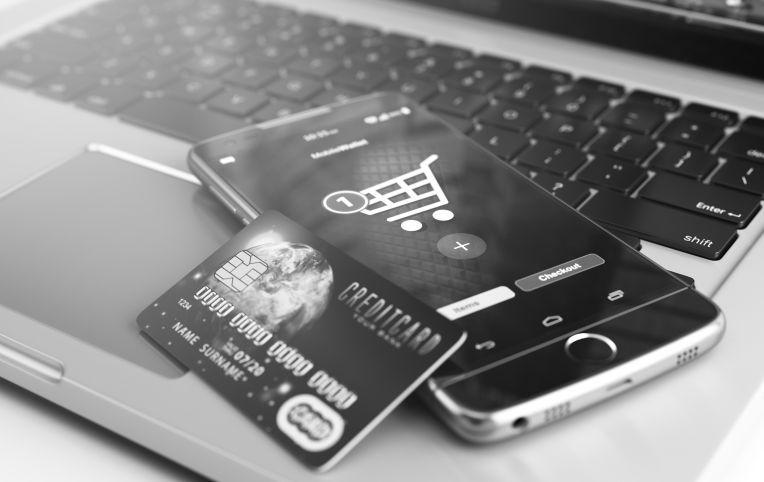 Commerce, like all aspects of our daily lives, has never been so easy and instantaneous, thanks to the social, communication and transaction capabilities on mobile devices. Which is why mCommerce is going to be the next big thing.
Social media and mobile messengers like Facebook, Instagram, Whatsapp, Wechat and Line are creating a commercial ecosystem which businesses cannot afford to ignore. All business are either already doing or planning to acquire, engage and convert the customers through social and mobile. 
eCommerce is the past, Social mCommerce is the present.
What Is mCommerce?
Mobile commerce, also known as mCommerce, refers to any sale of transaction that happens using a mobile device – be it a smartphone, tablet, or even a wearable device.
Experts consider mCommerce as the upcoming wave of eCommerce, as it allows consumers to buy goods or services online – on the move.
However, mCommerce is so much more than that. In fact, this new trend has given rise to brand-new industries and services and helped the existing ones to grow in new directions. Examples of such innovations include:
Tickets and boarding passes,
Mobile banking,
Contactless payments
Digital content purchases,
Location-based services,
Mobile marketing, including coupons and loyalty cards.
All of these mCommerce features which today are part of our customer experience wouldn't be possible if not for the rise of mobile commerce.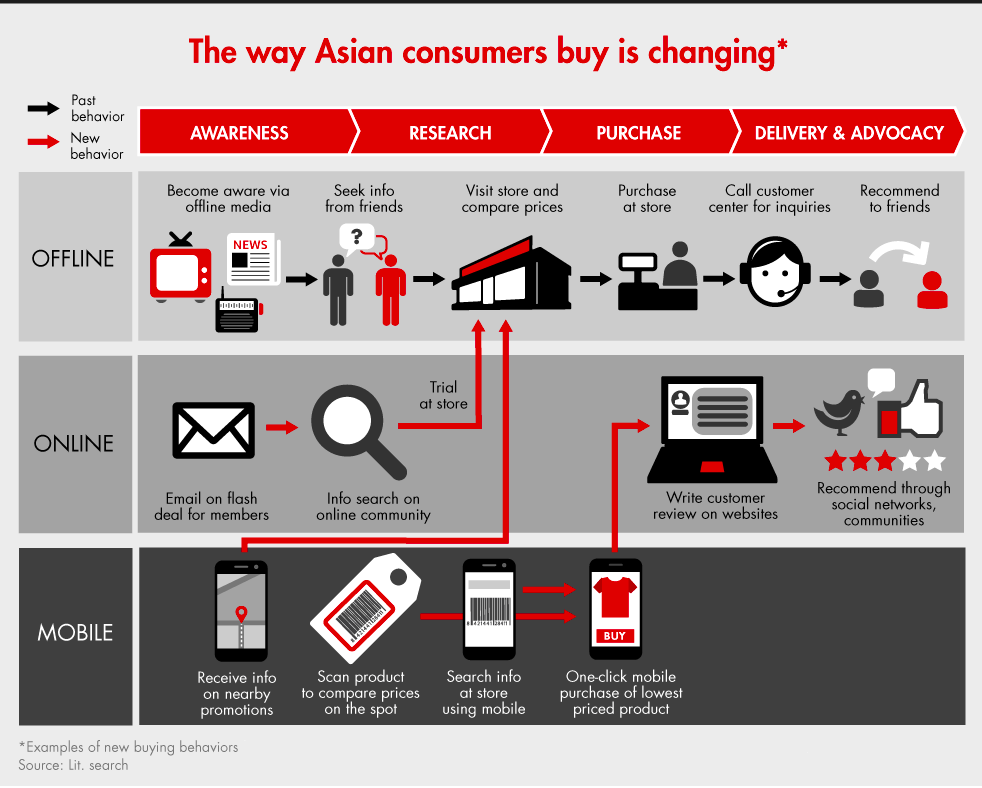 Following where the consumers are, businesses are building their marketing ecosystem around social, selling their products and services through social channels. Easy access to mobile connections empowers the merchants of today to manage their business from anywhere and everywhere. Here are some of the latest trends in the mCommerce space that online sellers ought to pay attention to!
Anybody can be a merchant
In the last decade or so, confident merchants have been investing in eCommerce solutions to set up branded virtual shops; while smaller merchants tend to sell on marketplaces such as eBay, Taobao, Amazon, and Etsy.  Both solutions aim to provide the best shopping experience for end users as well as the best conversion journey for merchants.
As technology is enabling more people to easily set up and sell in the virtual space, traditional e-stores and marketplace merchants are facing a growing competition. On one hand, they are racing to embrace 'social' to acquire customers, build relationships, and diversify sales channels; and on the other hand ensuring that their businesses are mobile friendly to engage customers, convert sales, and respond quickly to requests on mCommerce platforms.
The reality is that small businesses or even individual sellers can now build their businesses by adopting low-cost selling options and by mastering social media marketing skills to grow an online community, generate virality, and communicate directly with customers to grow their sales. Shoppers are now more appealed to the experience than just the price.
Search your .Store domain now!
Search for your business name or category. cookies.store or summercookies.store
Payment is shifting to mobile
Mobile payment is easier than offline or desktop channels. With more and more mobile payment solutions in place, we are seeing that transactions are shifting to mobile because it's more secure and convenient. Business owners, thus, need to ensure that they are making the mCommerce purchase process easier for their customers by giving them an option to complete the payment from their mobile phones!
Conversion by targeting and retargeting
Mobile and social media capture customer behavior, preferences, and location data for better targeting and retargeting ads. When you research for a flight ticket, you see relevant travel ads everywhere. These targeting and retargeting ads perform much better when it comes to mCommerce sales conversions, in comparison to traditional impression-based or exposure-based online advertising. When your business engages customers on mobile, you capture more data to personalize your offerings and have access to more information for re-targeting. 
Messaging and conversational commerce
All communication delivered on mobile phones is essentially social as they are connected to multiple instant messaging services and can access immediate contacts. Customers can easily engage their friends and social circles while they research and shop online through sharing and chatting.
Social media giants like Facebook. Instagram, WeChat, and many other players are transforming the social and messaging space into a commerce space.
Merchants are talking to customers through Whatsapp, Wechat, Facebook Messenger, Line and converting sales on these platforms. More and more shopping, service reservation and customer services are being carried out on such messaging platforms. Being more intimate, human, and instantaneous, we expect conversational commerce to mature soon.
It's time for merchants to identify the right solutions and acquire the skills to present their products well, sell relevantly, and build relationships through these direct messaging channels.  
Social content drives buying decision
Winning the game on social media is about content quality and relevance. Content endorsed by social networks or influencers have a much bigger impact than "advertisements". Successful merchants in social media are good content creators. It's the social content that creates brand awareness, builds loyalty, and drives sales. Thus, merchants need to act quickly to socialize their business.
By creating valuable and shareable content, conversing in relevant online groups and participating in virtual events, businesses become more relatable. It's the relationship and trust built by social content that drives the buying decision of potential customers on or through social media.
That's why all social media websites are integrating instant 'buy' functions on their content feed.
5 Tips To Follow When Setting Up A mCommerce Store
Advancement in smartphone technology has enabled online shopping to become a booming trend in recent years.
Without getting out of bed, people can trade and buy what they want from all over the world just with their phones. It's safe to say that mobile commerce has arrived big time!
Mobile commerce is a growing phenomenon and is slated to transform the way people interact with products and consume them.
Mobile commerce or mCommerce picks up on eCommerce and instead of browsing a retail brand's eCommerce website on the desktop, mCommerce enables customers to view and buy products directly through mobile devices.
A 2019 report indicates that mobile Commerce accounts for over 45% of eCommerce. The same report predicts that nearly 54% of all US retail eCommerce will be mobile Commerce by 2021.
To capitalize on the predicted success of mobile commerce, several promising mCommerce builder apps such as Taobao have been launched.
This enables merchants to build their mCommerce business on them. However, only setting up your store and operating it through a mobile device does not mean that you are ready to start the business.
Here are five things that you should keep an eye on before setting up your mobile commerce or eCommerce store.
Search your .Store domain now!
Search for your business name or category. cookies.store or summercookies.store
1. Offer a Host of Payment and Shipping Methods
Different regions may prefer different options of payment, for example, people from Hong Kong might prefer credit cards. You should check whether your store builder platform can accommodate such a payment option.
Moreover, some shipping methods might not be available on the platform you are using, you should carefully evaluate the various delivery methods that are on offer and which ones involve a fee payment.
2. Provide an Avenue for Seamless Communication
Online shopping allows customers to only view the products displayed on your website as there is no way to physically study the products. And although you will include compelling product copies and intuitive videos, your customers may still have questions pertaining to the product.
Towards this, you should include a social media channel or link so your customers and prospects can reach out to you and quench their concerns and resolve any issues. This will help you to clear up the confusion and actively engage with them.
Doing this also offers a sense of trust in the minds of your customers' and offers a better brand experience.
3. Store Design Should be Simple and Easy to Understand
Your mobile commerce web page or product page should be self-explanatory and simple to navigate about. If people cannot understand the details of your products in the first few seconds, you'll lose them as they will not have the patience to dig deep into the content of your store.
Simply put, you'll sell more when your customers can easily understand your products and buy them. The key is to keep things simple. Therefore, you should ensure that the design of the webpage is user-friendly, simple, easy to browse, and mobile responsive.
4. Record All Business Transactions 
Data is the mother of all business decisions. And as your business grows, it will get difficult to manage and keep track of how your business is doing and understanding other insights and trends.
Also, it would be time-consuming and error-prone to record all the data and information by yourself. To help yourself, it's best to choose a platform that offers a simple and trackable interface that allows you to take a look and maintain all the records of your commercial transactions.
5. Analyze Data
After recording down all the data, it is essential for you to analyze it. For example, collecting data on the genders, age groups or even trading behavior of customers will help you optimize your business.
You could use this information for the future development of your store, to improve marketing and promotional strategies, and to provide a wider variety of products to cater to the market demands.