One of the biggest and most hard-hitting eCommerce challenges happens to be shopping cart abandonment.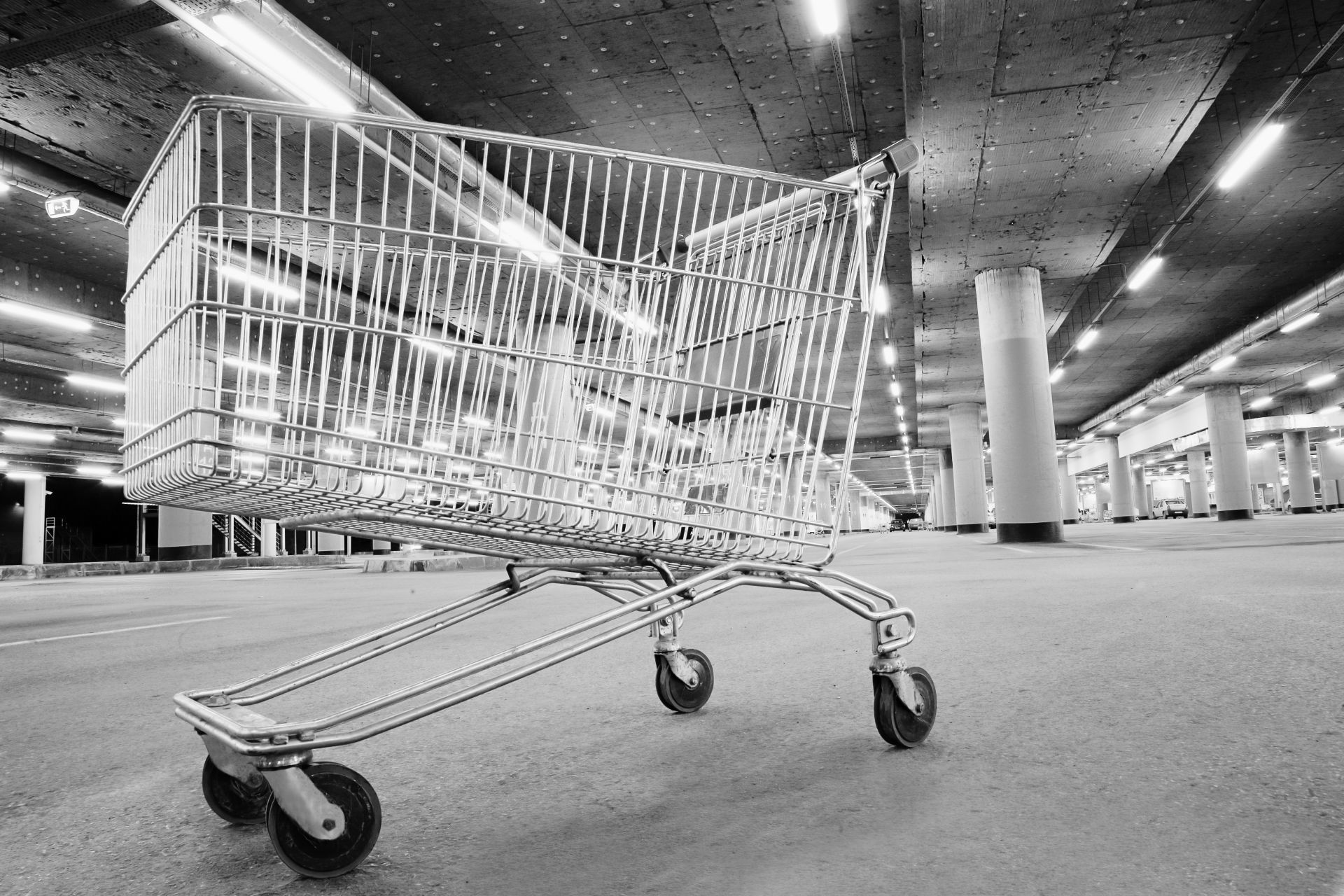 Most online retailers struggle to increase their revenue despite witnessing heavy website traffic.
If you are in the same boat, it's time to ask yourself where you're losing your site visitors. In all likelihood, this is down to shopping cart abandonment.
What is Shopping Cart Abandonment?
The world of online shopping is riddled with people who browse through websites, add products to their cart, and eventually bounce off the website or 'abandon' the website without making a purchase.
This is shopping cart abandonment.
As a practice that has left online retailers and eCommerce businesses bewildered, cart abandonment stands as a major hurdle.
This is why you need to rethink your approach to an abandoned cart as an opportunity to offer a better and more seamless customer experience.
But, first, it is important to understand some of the primary reasons why people tend to abandon their cart.
What Are the Reasons for Shopping Cart Abandonment?
As an online shopper, you may have done it as well.
You must've visited a website that fancied your interest, added desirable products to the cart, and then abandoned the purchase altogether.
However, this instance of a missed revenue and failed conversion doesn't bode well for online retailers such as yourself.
Given that every eCommerce website is different, here are a few common reasons why shopping cart abandonment occurs:
Lack of trust – If your website comes across as spammy because of the way it looks or the domain name you use, it won't build confidence in the minds of your visitors. www.bigshoe.store is more credible than www.buybig-shoes-online.com.  Your website visitors will be more comfortable providing sensitive information such as credit card details on a website that sports the former URL.
High shipping costs – More often than not, customers end up abandoning their shopping carts when their checkout amount increases considerably due to the high shipping costs.
Website Complexity – Online shoppers have a short attention span and are likely to abandon their cart during or before the checkout page if your website is too complex or time-consuming.
A complicated and lengthy checkout process will frustrate visitors.
Passive Browsing – Many visitors have no shopping intent. they simply enjoy browsing and end up adding items to the cart with no intention of completing the purchase.
It's wise to incentivize these passive visitors to make a purchase by offering timebound offers and promos.
Limited payment options – Online shoppers usually have strong preferences regarding how they would like to pay.
If you are not offering all modes of payments, you will lose customers as not everyone will be comfortable with the payment modes you have on board.
High Prices – Online shoppers usually browse a bunch of eCommerce websites to search for the best deals.
If you offer lucrative prices and special discounts as compared to your competitors, you can curb cart abandonment.
Technical glitches – Since the business of eCommerce is dependent on technology such as your website and payment gateways, ensure that everything works seamlessly and trouble-free.
Keep a tab on your analytics and regularly test your checkout process to ensure that everything works fine.
How to Control Shopping Cart Abandonment?
According to the Baymard Institute, the average documented online shopping cart abandonment rate is 69.89%.
As unnerving and disheartening as this statistic may sound, there are several strategies to turn this situation around.
Several studies have indicated that checkout related concerns are major reasons for shopping cart abandonment.
Here's how you can fix that:
1. Include incentives
Most cart abandonments happen at the last stage, right before the payment.
This is mainly because of the final price as it skyrockets due to high shipping costs or handling charges or taxes.
To overcome this, include incentives in the form of offers and discounts.
Offer free goodies, free shipping, free gifts, complimentary services, etc.
These time-bound offers and discounts will prompt people to complete the purchase.
2. Mobile-friendly checkout
A survey conducted by Skava Consumer Mobile Shopping revealed that 88% of smartphone users have had a negative online shopping experience.
This is why you should consider optimizing your eCommerce website by incorporating responsive design.
Since a major portion of online shoppers uses smartphones, having a hard-to-navigate checkout page or one that doesn't work fluidly on a small screen will hamper the customer experience and lead to cart abandonment.
Include neat images, sizeable information fields, and a simple one-step checkout process.
3. Ask for limited information only
Asking your customers to fill an elaborate form right before checking out only amplifies the chances of them abandoning their cart.
Offer a simplified guest checkout option because online shoppers hate filling out tedious forms that require tons of information.
Ask for logical information such as name, address, contact number, email id, payment information.
Or include a quick Facebook or Gmail sign up option.
Don't ask for irrelevant information that will frustrate your potential customers.
4. Offer multiple payment options
Customer convenience is key to curbing cart abandonment. This means including multiple payment options for your visitors.
It is advisable to offer credit cards, debit cards, cash on delivery, PayPal, or any other local payment apps.
Some eCommerce websites were even accepting bitcoins as a mode of payment!
Bottom line is to offer all forms of payment to your customers as not all will be comfortable with the limited options you provide.
Simply put, don't lose customers and conversions simply because they don't have a way to pay you.
5. Make Use Of The Best Technology Possible
Technology is a huge factor when it comes to cart abandonment.
There are various eCommerce platforms and each one comes with its own strength and weakness.
While some are customizable, flexible, and easy to configure, others might need a developer and go outside of the typical setup or template.
Even a slow site might cause your visitors to abandon their carts.
Besides, if your site has a restrictive shopping cart process, or there are any other technical glitches that might make the process slower or complicated, it could result in shopping cart abandonment.
Keep your technology as updated as you can to give your customers the best possible experience.
6. Be Consistent With Pricing
The sooner you communicate the exact price, the better.
Even if it's not possible to show the final cost early in the process, what you can do is keep the prices in the forefront, so that everything is transparent.
What customers hate the most is a sudden spike in the price just before checking out.
Try including all the details like shipping fee and taxes, along with the price.
Besides, if you are promoting a promo code that isn't exclusive to a customer subset, highlight it prominently.
You wouldn't want your customer to search for a similar product on a competitor site and even find a coupon code along with it.
7. Use Exit Intent Popups
The purpose of an exit-intent popup is to show up as soon as the visitor hovers the mouse cursor around the cross button.
It's used to track the mouse cursor movements, and as soon as it senses an intent to leave the site, it pops up.
The trick is to offer an incentive to the abandoning customer right when they are planning to exit.
Sometimes what an early offer can't do, the last minute one can.
Customers are prepared to let go of the early offers, but if they are incentivized well at this critical moment, they might just stay back.
8. Make Cart And Store Navigation Effortless
Many times, customers want more than one product and want to add the selected item to the cart and then go back to browsing the rest of the items.
Now, if this process is complicated for them, they'd just move to another site.
Make sure that the customers can navigate from the cart to the store and vice-versa in as minimal clicks as possible.
It's also a great idea to allow customers to checkout directly from the product page, which minimizes shopping cart abandonment even more.
6 Steps To Craft Abandoned Cart Emails That Bring Back Lost Customers
A perennial challenge of running an eCommerce business involves batling shopping cart abandonment. This is probably why your eCommerce business should invest in a strategy to craft compelling abandoned cart emails that will win you back lost customers. 
If statistics are to be believed, a whopping 71% of users put their items in the shopping cart only to leave the website without making a purchase. 
Almost every eCommerce marketing strategy struggles to cope with cart abandonment.
However, sending abandoned cart emails have shown the most promising results. 
Abandoned cart emails are one of the most effective methods of getting customers to purchase items left in their shopping cart, and consequently, generate revenue for your eCommerce business.
In fact, sending abandoned cart emails should be high on your list of email marketing strategies.
In this post, we will help you with 6 ways in which you can bring back your lost customers. 
1. Keep Your Messaging Clear & Concise
Right from your subject line to your body copy, make your email very evident that you are inviting the customers back to the shopping list that they abandoned.
The subject line of your abandoned cart emails should be simple and to the point. 
Inserting a question is another good way of catching their attention; for example, "Did you leave something behind?", "Forgot something?".
This needs to be complemented with a precise body copy where the hero needs to be the product/list of products that the customer has abandoned. 
The open rates for abandoned cart emails are statistically proven to be very high, so make good use of these emails and highlight your call-to-action very prominently. 
Search your .Store domain now!
Search for your business name or category. cookies.store or summercookies.store
2. Use Eye-Catching Product Photos
One fact that is evident from abandoned carts is that the customer has shown interest in purchasing your product, but somehow hesitated to make the final purchase.
While there are several reasons why a customer might abandon the shopping cart on your website and there are ways in which you can lower your cart abandonment rate, it's a given that the customer likes your product and is familiar with it. 
Using beautiful and eye-grabbing photographs of your products in the abandoned cart emails that you send might invoke the customer to make the purchase.
Devote the majority of your email body copy towards including high definition, eye-catching images of the products you know the customer wants. 
3. Keep The Call-To-Action Very Clear
Abandoned cart emails are sent for one reason, and one reason only: to get back your customers to your website to complete their purchase.
To get this done, it is crucial to include the CTA button right where they can see it.
You may either want to take them directly to their shopping cart on your website or give them an option to view the product they almost purchased.
In either case, use a very prominent CTA button right beside the images of your products such that once the customer is tempted enough to make the purchase, he/she can do it without going through multiple steps. 
It is essential to mention here that the CTA button should not lead to your homepage which in turn will increase the number of steps taken to finish the purchase, in turn leading to further abandonment. 
4. Add A Personalized Touch 
Email personalization further helps the cause of abandoned cart emails, where customers are targeted with very specific information about their (almost) purchases.
The main aim of abandoned cart emails is to invoke a feeling of familiarity through showcasing the products that the customer had already shortlisted, and that is further helped via personalizing the content as per the customers. 
While addressing customers by their name is one way of doing it, another great step is by sending the email from an email id with a name rather than a "noreply@" email id.
You can also offer to help them through the final purchase process and give them the option of writing back to you if needed. 
Remember, abandoned cart emails are also a great way of building customer loyalty, so you should make them feel like they're valued.
Don't make them like you're coming to them with an agenda. 
Search your .Store domain now!
Search for your business name or category. cookies.store or summercookies.store
5. Show Related Items
One of the reasons that the customers might not have completed their purchase is because they weren't convinced with the color or design of your product or couldn't find exactly what they were looking for.
In such cases, highlighting items that look like or are similar in terms of usability to the product they abandoned in your abandoned cart emails might instigate the customers to browse further and complete the purchase. 
It is crucial here that the related items showcased in your emails are in fact related to the items in their cart that were abandoned.
The focus shouldn't be taken away from the cart items, as the prime agenda is to get customers to purchase those items. 
Adding related items might tempt the customers to purchase products similar to or frequently purchased with the items they are buying, thus leading to additional revenue generation for your eCommerce Business. 
6. Offer A Discount 
One of the most prominent reasons for shopping cart abandonment is that the item shortlisted for purchase may be a tad too expensive.
A customer may be conflicted in deciphering whether purchasing the product may be worth it, consequently leading to card abandonment. 
Offering a slight discount on the product may instigate the customer to make the final purchase.
Because it will convince them that they got the product they wished for at a price that is suitable to them without making them feel guilty of having overspent. 
You may either personalize the discount basis the customer's purchase history with you or send the abandoned cart emails at a time when you are offering discounts on the products on your website.
It could be an offer specific to the product being featured in the email, or a generic discount being offered across various products or product categories.
However, you must feature the products abandoned by the customer in the email being sent to them.
Examples Of Cart Abandoned Emails From Brands
An abandoned cart email is simply a follow-up message that is sent to someone who leaves a website without purchasing the products they had added to their online shopping cart.
Abandoned cart emails can help in recovering a huge portion of the lost revenue by getting the customers to complete the purchase.
Let's have a look at a few sample emails where brands successfully used abandoned cart emails to win back the lost customers.
1. ASOS

ASOS nailed brand recognition with this abandoned cart email as it looks very close to the store's homepage.
The messaging is on-brand, with some light humor in the headline and copy. The ASOS marketers are well aware of their buyer personas.
It includes a picture of the item in the cart to jog the customer's memory with a visual.
It reminds the customer that there's free delivery and it's also easily returnable.
2. Barkbox

The GIF of an excited dog receiving the order is highly creative and perfect to grab the customer's attention.
There's a reminder of what you'd find inside a typical Barkbox to rekindle the customer's interest. The copy is adorable where it says: "show your dog some ruv". This along with cartoon drawings of dogs is enough to melt a dog owner's heart.
It includes two identical CTAs; one at the top, and the other at the bottom of the email. Lastly, there's a cart expiry warning which creates a sense of urgency and triggers an action to complete the purchase.
3. Glossier

Glossier is quite upfront about the fact that their abandoned cart email is an automatically triggered email and even goes on to play with it in the copy.
The brand image is eye-catching and designed to grab attention. It's brief and to the point, without beating around the bush. It has an explicit link to the 'shopping bag' at the top of the email.
Their CTA, "Get back in there" is witty yet convincing.
Final Thoughts
These are but a few ways in which you can create effective abandoned cart emails to drive back lost customers to your website and finish that purchase they almost made.
The recovery rate for lost sales through such emails has proven to be very high, and it is important to remember that you may not get it right in the first go. 
Test your email subject lines and body copies by using one or more of the tips shared above until you reach the right mix for your website.  
Starting an eCommerce business? Build it on .store!
Search your .Store domain now!
Search for your business name or category. cookies.store or summercookies.store