Whether you are establishing a new business or trying to drive sales for an existing business, you are sure to have struggled with finding the right strategy to boost conversions and drive traffic on your online store.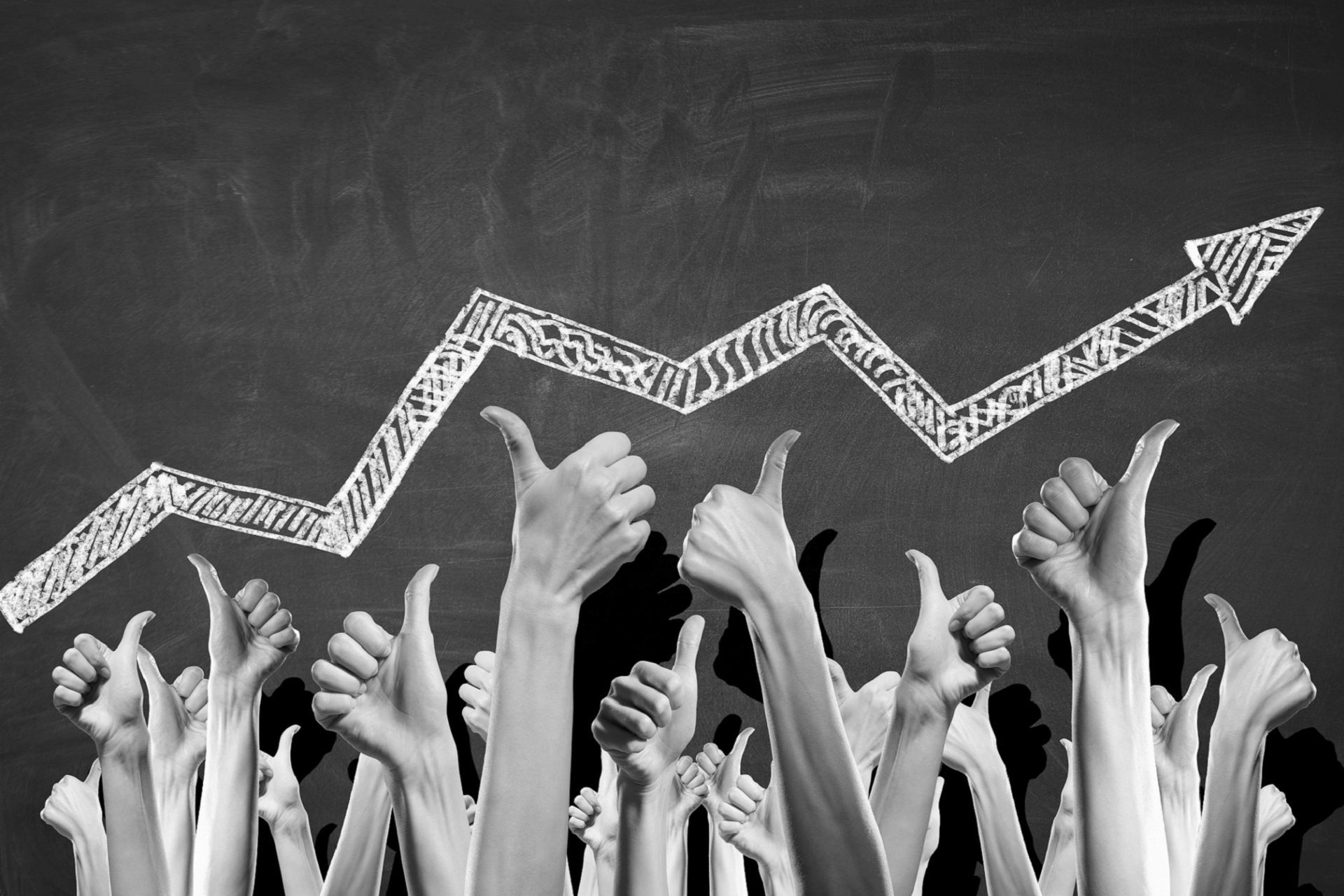 Now there are several lead generation tactics and pricing strategies that you can adopt, but there is no 'one-size-fits-all approach' to drive sales for eCommerce businesses.
Depending on the nature of your business, you can go through the exercise of designing a lead generating website and optimizing product pages to boost sales.
Search your .Store domain now!
Search for your business name or category. cookies.store or summercookies.store
However, to help you drive sales for your eCommerce business, we have listed some effective methods implemented by sales teams across various industries.
Take a look!
1. Target existing customers
Your sales force might be focusing its efforts on identifying and converting a potential new customer; however, it is important for you to not lose sight of your existing customers.
There is no doubt that a high conversion rate of new clients will, in turn, drive sales but increasing the average order value of your existing customers who are already familiar with your products or services will surely drive sales.
Shopping cart abandonment is also lesser with customers who are familiar with your brand and website.
Additionally, the efforts and costs involved in converting a potential customer are much higher than amplifying sales from existing loyal customers.
2. Prove your website is trustworthy
For customers to feel comfortable while shopping on your eCommerce website, they need to trust your website as being secure.
A lot of people are apprehensive about shopping online if the website's domain name is clunky or the website itself appears unsafe or bogus.
In order to correct this, you should first ensure that your website's domain name is the same as your brand name.
You need to also ensure that your domain name is short, easy to understand, and meaningful.
Next, you need to ensure that you have your SSL certificates in place, a smart web design, a slick UX, customer testimonials, and an overall confidence-inspiring demeanor. Include contact information and live chat functions on every page.
This will help customers feel 'safe' about your website and this sense of security will nudge them to browse through your products and make purchases.
Search your .Store domain now!
Search for your business name or category. cookies.store or summercookies.store
3. Demonstrate your products effectively
An inherent part of purchasing products or services is to experience them in the real world before making the purchase.
While that is not possible for you to do as an eCommerce business, you need to ensure that potential customers are convinced of purchasing your product by what is seen online.
Use high-quality images in all angles to demonstrate the utility and value of your products.
For products such as furniture or clothes, include dimensions and sizes and enough pictures in a variety of scenarios to give prospects a better idea of the product.
Supplement that with a strong product copy and positive customer reviews to inspire confidence in your prospects about the usability and quality of your product.
Videos are extremely effective in showcasing your product in use or speaking to your audience about your services; you may even have someone from your sales force represent the company in the video.
Many eCommerce experts suggest optimizing your product page as a means to drive sales. Bellroy has one of the best examples of product displays on its website.
4. Focus on content marketing
Content marketing is a great way of attracting people to your online store and then converting them.
While there is tremendous value in starting a blog and writing eCommerce SEO powered articles, there is also value in featuring user-generated content on your website.
User-generated content creation is another great way to invoke your customers' interest and gain trust by way of having your products or services validated by an actual user or customer, which is as close as it gets to word-of-mouth publicity in the real world.
5. Identify the right medium
When it comes to starting an eCommerce business, you need to thoroughly study your target market and what platform to opt for.
While you can build intuitive eCommerce websites on WordPress, you can also build a slick online store on Shopify in an hour!
It is extremely essential to understand the preferred method of shopping for your target customers.
Given the rise of smartphones, your potential clients may prefer shopping using mobile apps.
So, decide which platform works better for your audience – mobile apps or desktop websites.
Whatever the case may be, once you know the preferred medium of shopping and content consumption for your potential clients, the easier it is to target them and drive sales for your business.
6. Harness the power of social media
Social media is a critical tool when it comes to lead generation and increase conversion for your online business.
A recent case study has shown that social media is a major contributor to lead generation.
Instagram marketing, for instance, can do wonders for your eCommerce business. Use the right hashtags and you can increase your Instagram followers.
Social media also helps in content creation for your website by way of user-generated content that acts as testimonials for your products or services and helps drive sales.
Reviews and posts about your products can be integrated to be shown in real-time on your website thus establishing authenticity.
7. Offer discounts and promotions
Offering discounts and promotional offers on your products or services is a timeless method which sales reps have used to amp up sales and increase conversion.
Sales teams often hike up base prices of their products and then offer a flat discount which has often led to higher conversion rates.
This strategy has been part of sales processes for brands that are aiming at increased sales, however, it might not be a conducive strategy for luxury brands who wish to carve a niche for themselves.
Search your .Store domain now!
Search for your business name or category. cookies.store or summercookies.store
8. Highlight the bestsellers
Highlighting your best-selling products is a great way to achieve increased sales on your website, as it helps the customers affirm their choice of purchasing a said product.
Additionally, it helps to know that several other people have purchased the same product and leads to higher chances of purchase.
Sales teams often use this strategy to convince buyers, especially new ones, of making a purchase in order to get a relationship started.
With the advent of social media and data analytics, it is easier to prove which product sells higher, possibly even in real-time by way of displaying the products that others are viewing or purchasing.
Airbnb is a good case study where they highlight the number of other viewers eyeing the same property as you on the given dates in order to create urgency, which in turn leads to higher conversions.
9. Ensure great customer service
Your entire sales force may follow your sales processes and create a sales funnel that is focused on reaching the right customers and even generates enough leads to drive sales, but it is essential to offer great customer service.
Part of providing great customer service is also enhancing customer experience on your online store.
Right from their first visit to your website, to purchase and shipping, as well as the after-sales service, the entire sales funnel should focus on providing great customer service and experience to your existing as well as potential clients.
10. Provide multiple payment options
Giving your customers multiple options of payment helps in ensuring ease of purchase as everyone has their preferred way of paying while shopping online.
While it is already established that the security of the website as well as the payment gateway is of prime importance, having multiple options for paying online also ensures less abandonment especially for customers making an impulse purchase.
11. Easy Checkout Process Across All Devices
In the United States, mobile sales are expected to be 53.9% of all eCommerce sales in 2021. This clearly shows that you cannot afford to exclude mobile shopping and the importance of mobile accessibility of your checkout process.
You need to make sure that your website is easy to access on both desktop/laptop and mobile/tablet devices. If the checkout process is comparatively difficult on mobile, you might miss out on a lot of eCommerce sales.
12. Recover Abandoned Carts
People are highly forgetful and sometimes they completely forget about their cart which is full of items ready to be purchased. Their busy lives get in their way of hitting the buy button.
Setting up emails that can be sent to your website visitors to remind them about their carts will help in recovering what would otherwise be lost customers.
You could also offer one-time use coupons when they get their abandoned cart emails to give them an added incentive to complete their purchase.
13. Offer Gift Cards
Often people want to gift products or services to their friends or family but are unable to decide what to buy.
In such a case you can provide your customers with gift card options so that they can give them your gift card and they can directly purchase from your site using that.
A gift card is also useful when the product options are too overwhelming or the required product is not available. Customers can use the gift card to buy something for themselves in the future.
Search your .Store domain now!
Search for your business name or category. cookies.store or summercookies.store
14. Show Frequently Bought Together
Another great way to drive sales is by adding the option of 'frequently bought together'. In this, you simply need to club the related products that might have also been purchased by your previous customers who bought similar products.
This can be done algorithmically and you won't need to spend time and labor to set it up. It's a simple technique that gets customers to buy more items than what they might have initially planned, ultimately boosting your sales.
15. Isolate Your Checkout Page
Most of the sales don't end up completing on the checkout page. Whenever a customer is in the checkout process, make sure that you lock down your page a bit.
Show all the bare necessities but not the random products or banners, or even the links that your regular site showcases.
By stripping down your checkout page, you will be making it much harder for visitors to get sidetracked or distracted, and you will be pointing their attention directly to the essential thing, that is checking out.
16. Exit Intent Coupon
A great way to convert more and more of your website visitors into customers is by offering an exit-intent coupon. The exit-intent popup would show up exactly when the visitor's mouse is moving towards clicking off your page.
You can tie the exit intent coupon to an email address and then have it pop up as soon as they enter their email.
Usually, these exit intent coupons range from around 10-25% off but that depends on you. Whatever number you use, just ensure that you are still making enough to make a profit on the product you are selling.
17. Tone Down Your Options
Having a lot of options is a good thing right? Not necessarily!
Sometimes the options get overwhelming for the customers and become a reason for them to leave the site without buying anything.
On some occasions, they end up buying something in a state of confusion and haste, and that will not leave them with a memorable shopping experience.
When you are building your customer base, it is better to have fewer options to make it easier for the customer to decide.
You can also consider having a filtering option on your site, which will make it convenient for the customer to shortlist the product that they want to buy rather than choosing from a huge pool of products.
18. Monitor Your Site For Frustration Points
With the help of heat maps, you will be able to identify things that usually create frustration with your customers. There are many sites that like HotJar and Mouseflow that can hook up to your site and will show you your site the way people see and use it.
They will show you the part of your site which is causing frustration for them or making them leave your site. Having these tools at your disposal can build the overall customer experience on your site and end up increasing your sales.
19. Money Back Guarantee
Most people never even use the money-back guarantee, but the fact that you are providing one will only increase their confidence in your products and services.
Besides, there are ways in which you can ensure that you don't have to provide money back to the customers uselessly.
For instance, if your business is about selling courses, you can say that they need to show a good-faith effort in trying the class before saying that they are dissatisfied.
Even limiting your money-back guarantee to a month or 60 days will save you from having to give money back a year later from the purchase date.
20. Share User Reviews
Ultimately, there is nothing more convincing for a customer to buy a product than hearing praises from another customer.
If a genuine customer has bought and used the product and is recommending the same, chances are that the potential customer will buy it too.
Encourage your customers to provide their valuable feedback and reviews on the site itself for everyone to see. However, there might be cases where the customer is unhappy with your product and ends up writing a negative review.
Don't be afraid as you have the chance to turn that in your favor as well. All businesses make mistakes from time to time and lead to customers having a bad experience.
But not all of them do something about it and end up losing customers for life. Sometimes what's better than a great customer experience is fixing the issue for an unhappy customer and making them loyal towards your brand.
Besides, when you address their reviews on the site, promise to fix them, and do good on your promise, you will also come across as a genuine brand to the other customers.
After seeing how well you treat your customers, even the other visitors will be more likely to buy from you.
Search your .Store domain now!
Search for your business name or category. cookies.store or summercookies.store
21. Upsell your products
Many times your customers are not aware that a premium product is available for purchase. Or all they might need at a point is some evidence to convince them why an upgraded product would be a better fit for them. 
For instance, another version of your product might be made of better material, or it might have a handmade component. If you emphasize the difference well to the customer, they might just go for it.
Just keep in mind these two considerations when upselling your products:
Your upsells should be related to the original product

Be sensitive to your customer's anticipated price range
Your product must fit the customer's original needs, and they wouldn't be interested in paying a much higher price if they have a price in mind. They should feel that the upgraded product is worth the additional cost and useful to them as well.
22. Launch a Facebook Store
Even though Facebook has undergone various changes, it still provides a huge opportunity for marketing. Besides, they allow you to have a Facebook store of your own from where you can sell your products directly.
The best part about having a Facebook store is that you can directly sell to people who are seeing your products on Facebook, without asking them to visit your store.
In the process of visiting the store, you end up losing a lot of customers, but that won't happen with a Facebook store keeping your sales numbers rising.
23. Capture more email subscribers
The amount of sales generated from email marketing is comparatively higher than other modes of digital marketing.
The reason behind that is you can personally communicate with your customers and offer them your products with great deals.
Try building your email subscriber list as much as you can by providing blogs, ebooks, etc. in exchange for email addresses.
Actively send email newsletters to the people on your list to keep them hooked, and great product offers from time to time to convert.
24. Engage online store visitors with live chat
Using a live chat feature is a great way to engage with visitors to your site. Live chat tools allow you to target buyers after they've been on your site for a while, or sometimes even instantly.
You can use it to have direct conversations with your visitors and address their queries then and there. Sometimes the only thing keeping a visitor from completing their sale is a particular doubt they have about the product.
If you can provide answers to them instantly, chances are they will end up buying the product immediately.
25. Instagram Shop
With over 500 million daily active users, Instagram is growing faster than most social media platforms. However, besides being just a social media platform, it provides a huge opportunity for brands for growing their audience and market their products.
On top of that, Instagram has a feature called 'shop' where they allow brands to set up their own store on Instagram and sell products directly.
Driving traffic to your online store from Instagram is really difficult as Instagram doesn't provide the option of posting clickable links.
However, with the help of 'Instagram Shop', you can sell products to your followers or even random users who land up on your profile as they are interested in your niche.
26. Get the most out of your email campaigns
It's great to have a huge email subscriber list, but it's important to know how to get the most out of it. Here are a few ways:
Send a welcome email immediately after a customer completes a purchase

Share relevant content about the recently purchased products to help customers get the most out of them

Provide free gifts and exclusive promo codes

Send newsletters to inform subscribers of product tips, new discount offers, and, company news

Thank your high-value customers with a personal note of gratitude
27. Embrace personalization
Personalization is a great marketing tactic to drive online sales. You can use behavioral data, and study the past actions and preferences of your customers to offer them personalized experiences.
As per BCG, personalization can boost your sales by 10% or more. And unfortunately, only 15% of companies are making the most out of this technology.
You can also consider the location to create an even more personalized experience for global customers.
For instance, while your customers might need bathing suits in southern California in October, your customers in Maine might need coats.
28. Send wishlist reminders
Wishlist reminder emails work in a similar fashion as abandoned cart emails. Both are designed to convince the customers to take the final step in their purchase journey.
However, instead of targeting customers who abandoned their carts, here you target customers who had created their wishlist on your store. You remind them to take action and buy what they put on their wishlist.
Sometimes a popular product that is on many wish lists sells out soon. You can inform the customers about the same.
29. Think local
Not just brick-and-mortar stores but even online businesses can join the local movement to boost sales.
Here are a few ways for you to look at what local would mean for you as an eCommerce business:
Find out in what locations you have concentrations of customers and then run a promotion in that location. Identify what products they are buying, look at other spending behavior indicators, and consider local events or seasons for appropriately timing your promotion.
If you have a warehouse, you can run a promotion with free, discounted, or expedited shipping to people in that location. It will be easy for your operations team to execute it and will also help you in boosting sales without increasing costs.
30. Rewards loyal customers with a Customer Loyalty Program
A great way to boost sales is by rewarding loyal customers and encouraging them to make more purchases.
Since they have shown interest and satisfaction in your brand before, it's easier to get them to buy more than bringing in new customers.
You can reward your loyal customers through a customer loyalty program. Your program would offer them an additional incentive for making a purchase from you, and you both would be benefiting from it.
It's up to you how frequently do you want to reward your customers or for what actions. For example, you can have a point-based program with its own point-based currency, and that can be redeemed for free shipping, free gifts, or discounts.
Final Thoughts
While some of the aforementioned points are essential to ensure a good online shopping experience for your customers, your sales teams might have to undergo a lot of testing before arriving at an effective sales and marketing strategy.
Once you've identified your target audience, you must try various methods in small pockets to assess their effectiveness before you pump in money towards one that is successful and helps to drive sales for your business.
Search your .Store domain now!
Search for your business name or category. cookies.store or summercookies.store