Search for digital marketing tips for eCommerce and you'll be bombarded with results, most of which will leave you confused.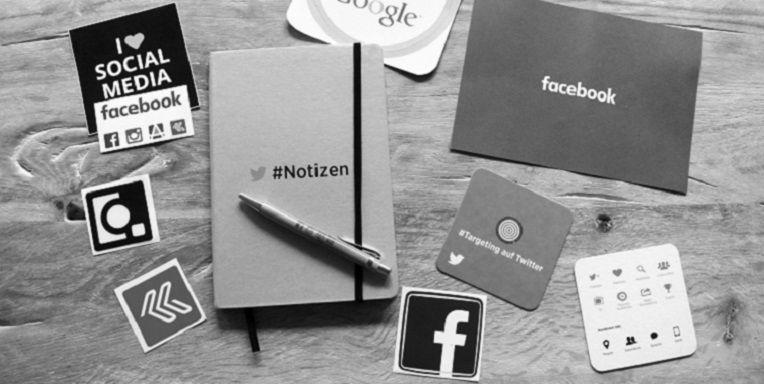 When it comes to digital marketing, eCommerce startups such as yourself should not overlook the mammoth role played by social media to reach a global target audience.
Did you know you can use custom short links to share content with the world? Yes, you can now get a custom .store branded domain for all your links that enables you to reflect your brand and create memorable links that create an impact with your audience.
Why use clunky and complicated URL's like bit.ly/1jYBu when you can use brandname.store/product-page?
What do you keep in mind before crafting a social media strategy? How do you boost social media engagements? How can your eCommerce store leverage from SEO, backlinking and blog writing?
These are questions you may have frequently stumbled upon when trying to draft a water-tight digital marketing strategy for your eCommerce business.
In this interview, Jackie Kossoff, owner at JackieKossoff.com and professional social media consultant, spills the beans on how eCommerce startups can build a strong online brand. Read on!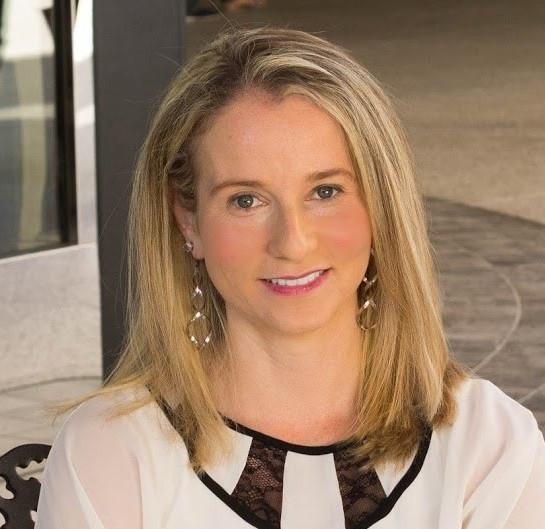 What inspired you to start JackieKossoff.com? Tell us the story
I was living the 9-5 life when I stumbled upon a millennial women entrepreneurs' group on Facebook. Reading the stories of these women, who were living life on their own terms and chasing their dreams immediately inspired me.
Even though I had never thought of becoming an entrepreneur before, starting my own business quickly became the only thing I could think about. From the very beginning, I saw a need for conversion-focused marketing strategies in the online entrepreneur space.
I found my niche, quit my corporate job, and launched jackiekossoff.com.
When it comes to digital marketing, how can eCommerce startups boost engagements on social media?
eCommerce startups can boost engagement on social media in the following ways:
1. Ask customers questions: For instance, post your most popular item and ask for users to share their favorite experiences with the said item. This way, not only will you boost engagement, but you'll show potential customers how excited your current customers are to own your products.
2. Share relevant and exciting content with calls to action: The first step to succeeding in this arena is to know what your audience finds relevant and exciting. Your calls to action do not always have to be sales related; in fact, many should be conversation starters to better engage with your customers. For instance, asking what their plans are for the weekend can show that you care about building a community with them.
3. Think outside of the box: How can you showcase your products in a way that gets your customers excited about having them in their lives? Photograph and record videos of your products being used by customers in unique ways and then ask your followers to comment on their thoughts or experiences. Showing that you care about your customers is the key to engagement success on social media!
Search your .Store domain now!
Search for your business name or category. cookies.store or summercookies.store
What steps can eCommerce startups take to create a strong online brand?
eCommerce startups need to have a clear picture of who their ideal customers are in order to create a strong brand. Know your customers on an intimate level, whether by facilitating focus groups or sending out market research surveys. Consistency is also key to creating a strong brand.
Customers should get a sense of the products that you sell when they interact with your brand online. For instance, do you want customers to see your products as luxurious and high-quality or fun and trendy? These brand associations should be evident in all brand aesthetics and message.
What are the 5 questions that eCommerce startups must ask themselves before crafting a social media strategy?
1. What does your audience want? eCommerce startups need to know what their clients want to see on social media before crafting a strategy that meets their desires.
2. How does your audience interact with social media? Study your target audience in order to understand how they like to consume social media posts (photos, videos, written content, etc.), how often they log on to social media, and what times they are most active.
3. What trends can you detect in your audience's purchasing history? Whether you hire a marketing research firm or study the customers of your competitors, a better understanding of what drives your audience to make a purchase will help you craft a social media strategy that aligns with their lifestyle.
4. What do you want your social media community to look like? Study existing communities and how brands and influencers interact with their target markets.
5. How often will you focus on the "hard sell?" Every eCommerce business has a different strategy; some ask for the sale in every post, whereas others alternate between sales posts and community-building posts.
Just a few years ago, you could get away with building a social media marketing strategy on the fly. As long as you were present, you were doing more than your competitors-right? Well it's 2018 and not much of the same logic applies today.
How can SEO, backlinking, and blogging help websites drive more traffic and increase sales? Could you share your thoughts on why early-stage online businesses must invest in a digital marketing strategy?  
SEO helps drive traffic to your site because it requires you to provide relevant information that is in sync with what your customers are searching for.
Backlinking provides additional ways for customers to find your website when they are browsing on other sites, which in turn boosts traffic to your site.
Blogging is a wonderful way to build community with your customers and also helps with SEO because you are consistently uploading new, relevant, and helpful information. Sharing your blog posts on other channels will also help drive traffic to your site.
eCommerce startups should invest in digital marketing from the very beginning, so they can launch strong. If you build an online business, but no one knows it exists, you won't be making too many conversions.
How can startups make the most of new domains? Start by evaluating your startup's existing domain name. If it's a long domain name, contains a hyphen, and doesn't pass the radio test, then you might consider a shorter, more descriptive domain name on a new domain extension.
What web-design measures can eCommerce startups take to create a website that is super-fast to load and yet attract eyeballs with a slick UI?
eCommerce startups should research for the best hosting providers and ensure they sign up for a service that is optimized for a secure, high-traffic eCommerce website. They should also hire web design experts who have experience creating modern, responsive websites that convert visitors into paying customers. Design trends change quickly and keeping your website up to date is extremely important for eCommerce businesses.
Search your .Store domain now!
Search for your business name or category. cookies.store or summercookies.store