If you've been following us on our blog or on social media, you know that the .store team believes in actively participating in events and conferences.  We have been a part of two of the largest eCommerce conferences in Europe – Paris Retail Week and eCommerce Expo London.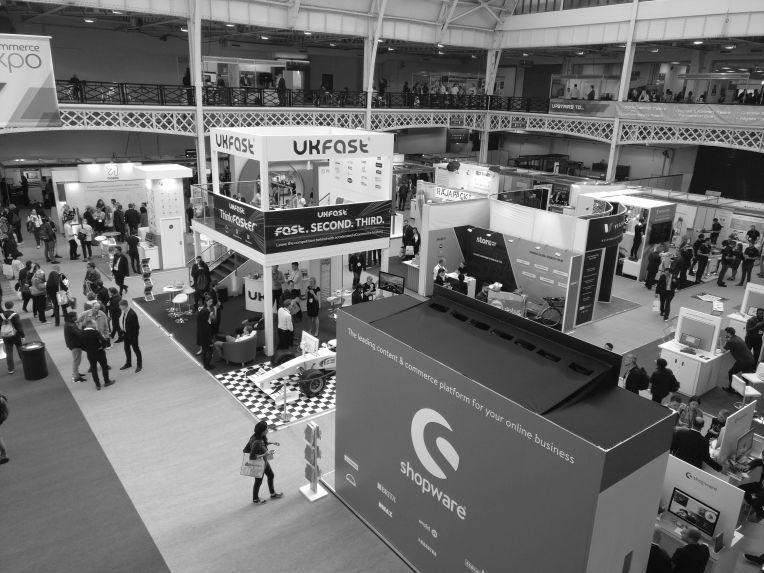 Based on our experience,  we took some time out to reflect on what makes for a successful event strategy. Marketing at expos, although effective, is an expensive activity.
With so much at stake, it is of utmost importance to ensure that your event strategy is on point.
We've jotted down six steps that will help you create a successful event marketing strategy and effectively market your business at the next event.
6 Steps to Creating A Successful Event Strategy
1. Plan your event strategy to the T
The first step to a successful global event strategy is to ensure that you're going to the right one.
With tons of events to be chosen from, finding the event that perfectly fits your requirement of the audience, budget, ROI, and timing are key.
Our in-house events team has successfully organized numerous events, and we asked them for a list of things to take care of pre-event:
List down your goals and objectives first. Then, evaluate which event will give you the maximum opportunity to achieve these goals with the best ROI.

Use online tools such as

Basecamp

and

Smartsheet

to track every deliverable; from flight tickets to booth backdrops to goodies.

Set up meetings with relevant team members every 15 days until the day of the final event. This will help you to go over your progress, take stock of any changes, and map the road ahead. Be sure to maintain minutes for all meetings.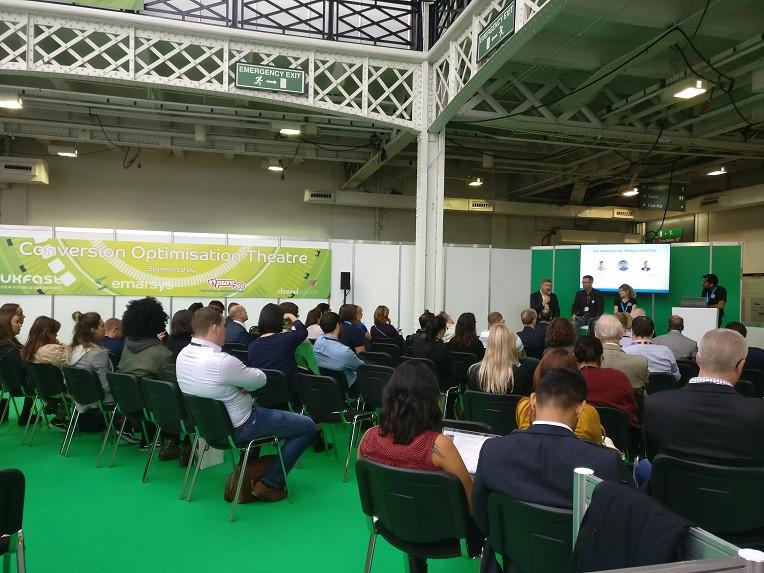 2. Set up meetings in advance 
Going to an expo is all about meeting the right people face-to-face and establishing relationships.
With so much going on at events, it is important that you find potential partners before the event and set up meetings with them in advance.
Conferences and seminars recognize the importance of these meetings towards the total ROI of the event and a lot of them now organize networking sessions.
Remember to sign up for them and to earmark interesting seminars where you could meet your audience.
Keep your sales decks and questions ready so you're not left fumbling last minute.
Search your .Store domain now!
Search for your business name or category. cookies.store or summercookies.store
3. Establish media partnerships
Major events always have media partnerships with one or more news outlets such as magazines, blogs, and communities.
It is through these that most of the event marketing will be done via articles, press releases, social media posts, on-site marketing, and post-event marketing.
Striking up partnerships with these outlets is a sure way of garnering more attention to your stand.
Draw up a package for a banner ad, content marketing, social media pushes, and on-site & post-event marketing.
Not only do you get a reliable distribution source but you also increase your company's credibility by being associated with such a partner.
As part of our event strategy for Paris Retail Week, we tied up with France's premier eCommerce site, eCommerce Nation.
4. Go big to get higher footfalls 
Companies put some big money in expos with exhibit stands being intricately and lavishly done up, premium freebies being given out, fun booth attractions to get the crowd in, and a lot more.
From race cars to VR gaming to actual robots, both eCommerce Expo and Paris Retail Week had all the works.
If you're a small company, don't be discouraged. While you definitely don't have to go all the way, a couple of key decisions could flip you onto the path of event success.
For example, we gave out free coffees at Paris Retail Week and free waffles at the eCommerce Expo.
Although a simple booth attraction, they ensured that people not only noticed us but also came over to talk.
In fact, our waffles were so popular that we had at least 5 people waiting at any given time!
Keep in mind, that a higher footfall translates into the collection of more leads that you can make use of later.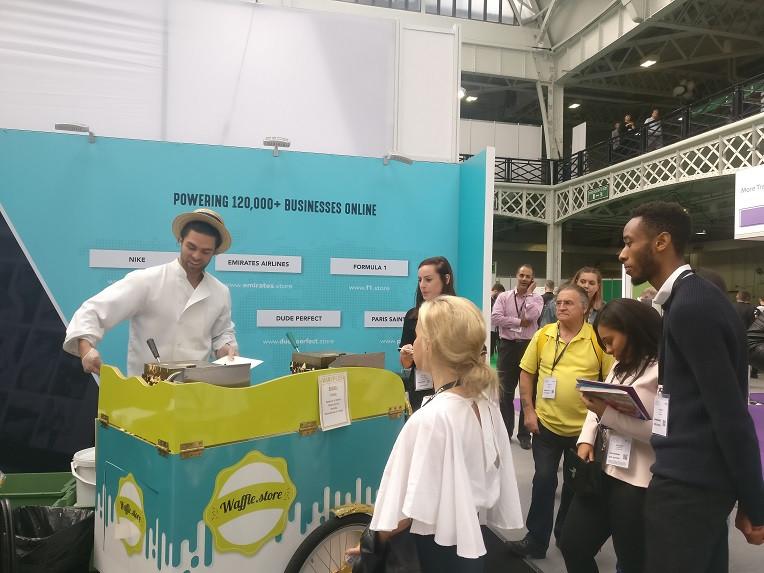 5. Explore strategic partnerships 
If it is a relatively new product that you're exhibiting for the first time, or if you're low on budget, consider co-sponsoring your booth with a partner.
For example, at IRCE last year, not only did we have our own booth but we also had partnerships with PrestaShop and VTEX.
Make co-sponsoring with a partner and integral part of your event marketing strategy as it has a slew of benefits such as lower costs, increased visibility, and better partner relations.
6. Follow-up after the event
Your event strategy must spill over to after the event. Your event only ends once you've sent out emails to your leads collected from the show.
A good rule of thumb to follow is to send out emails within a week after the event has ended.
Since attendees typically have countless conversations during the event, it is advisable to include a short paragraph about your product to help your leads recall you.
If you can, send them a discount code for your product to get them to start using your product. 
Bonus: Create A Dedicated Landing Page
A great event strategy entails interacting with people before, during, and after the event. It's imperative to get the word out and create a buzz.
The best way to do that is to create a slick one-page event-specific lander where people can get access to all the necessary information regarding the event.
By picking a short, catchy domain name for your landing page, you can create a greater impact in terms of memorability in the minds of your audience. It will also do wonders for your ambitions of eCommerce brand building.
For example, at the eCommerce expo, .store domains gave out free waffles and the waffle stand was called waffle.store. Waffle.store then went to a landing page where attendees could interact more with the brand.
Search your .Store domain now!
Search for your business name or category. cookies.store or summercookies.store