Taking forward his mother's legacy, Julian Karabitian Ezequilian along with this cousin Lino Donaher Katabitian have taken Indufar, a store in Argentina, to the heights where it is today.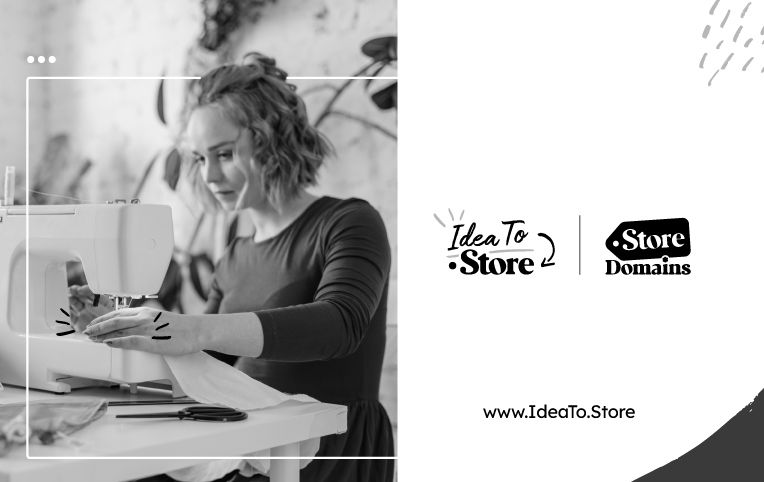 The online store provides a wide range of products specializing in industrial, personal, and sports protection and safety endorsed by ISO, IRAM, and Seal "S" standards.
In this exclusive interview, Julian Karabitian talks about building an online presence for the business on a .store domain name (www.indufar.store), the challenges they faced in building their brand, and valuable lessons for new businesses. 
Let's dive in!
1. What is the story behind Indufar? What inspired you to start this business in digital?
"If you are not online, you do not exist."
Indufar was created at the initiative of María Rosa Ezequilian, during 1990 in the same commercial establishment on Calle Potosí 1227, City of Córdoba, Argentina where, after 31 years, it continues to operate.
Indufar was born as a response to local needs for work clothing and uniforms; starting their activities with clothes made of gabardine and safety shoes.
Working together with her son Julian Karabitian Ezequilian, and given the increasing specialization and demands of the country regarding occupational health and safety requirements, they found a great development opportunity.
After the death of María Rosa, Julián continued with the business in parallel with his passion and the job as a carpenter. In 2019 he invited his cousin Lino Donaher Katabitian to accompany him in this new stage of the Company.
Lino, based on his experience in marketing and brand development, carried out a study of the economic sector, its commercial tactics, and the online management of companies participating in the Argentine market.
Understanding that one of the keys to positioning the business would be to get a short domain name, easy to relate to and remember. After exploring various possibilities, he found a .store available according to his expectations and the nature of the business.
2. In your experience, what are the three things that most brands get wrong when it comes to digital marketing?
From the owners:
First: They think that everything is "free"
Second: It is believed that you can download (copy) images.
Third: They do not develop friendly and intuitive environments.
From the Brands:
There is not much willingness to value (in $) the conceptual and creative work applied in the construction of your online presence or tactical network developments.
Search your .Store domain now!
Search for your business name or category. cookies.store or summercookies.store
3. What are the 3 things that an entrepreneur who is thinking about starting a business now should keep in mind when it comes to digital presence?
Make life easier for your audience. Practice "the art of abandonment"; that is, leave behind your subjectivism, your own point of view of what you consider to be "reality".
Base yourself on the expectations, needs, and scope of your audience. Get fully involved, rather than in the online environment, in the cultural environment of the people with whom you aspire to interact.
4. What advice would you give someone who is thinking of starting a local online store?
Don't start with too broad a platform to get your project done in the short term. Focus on the saying "less is more". This will allow you to see your accomplishment, learn from it, quickly adjust mistakes, or refine what you've done.
Subsequently, expand your space, design, and services. Do not try to cover all networks. Design short and loud names and acquire uncomplicated domains that do not require too much typing.
5. With today's economy in crisis, do you have any cost-saving tips that local businesses can use?
The economy, (at least since I was born) has always been in crisis. The creative approach must aim at differentiation. This builds your positioning and moves you away from the price war.
The economic approach of the enterprise, no matter how much capital it has, should be austere when it comes to spending and loose when it comes to investing in an assortment of stocks and quality of service.
6. If you could say 3 things that eCommerce businesses should consider when affected by a financial crisis, what would they be?
"You have to face the crisis out."
Persist as much as possible. If the water is reaching your neck, don't limit yourself to the online environment; face the market by expanding its management to the offline environment. B2B/B2C.
7. Why did you choose a .store domain? Has that helped you build a stronger brand on the Internet?
Yes, the domain name has helped; but the positioning must be built by conjugating some other variables. The .store is closely linked to our point of sale.
Search your .Store domain now!
Search for your business name or category. cookies.store or summercookies.store