Starting a business isn't a piece of cake, but it is more accessible than ever. Thanks to the Internet, a brick-and-mortar store isn't your only option and eCommerce has allowed budding entrepreneurs and solopreneurs to exercise their mettle.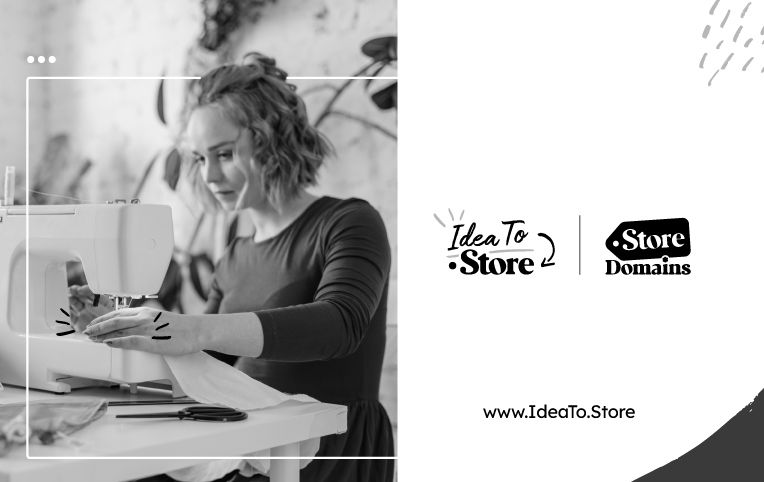 This also means that the Internet is rife with competition. In order to stand out, you can't simply start as a jack of all trades. Too many businesses and individuals are already doing that. 
Having a niche can be a great starting point. But how do you choose one? We talked to 30+ business leaders and these are their answers: 
Before picking out a niche, a person must look back at their experiences and choose the thing they are most passionate about. My inspiration came when I saw how my grandparents struggled to find adult diapers and couldn't even go out due to COVID restrictions. 
This prompted me to target senior citizens through my online store. Along with passion, you also need extensive research on whether the niche is actually worthwhile! 
For example, I visited senior citizens and conducted interviews with them about how comfortable they would be with an idea of an online adult diapers store. Only after positive reviews, did I establish the niche as profitable. 
Follow them on Instagram! 
I was surrounded by the wellness industry from an early age and it seemed a perfect fit for me. The industry has seen enormous growth, with an increased focus on stress management, healthy eating, and weight management.
Right before the pandemic started, my team and I spruced up our eCommerce platform and hired a new agency to help us sell vitamins and supplements online.
It was a good thing because while our in-person sales tanked, our website sales increased by 310%.
I see this trend continuing; health and wellbeing will remain a high priority for everybody.
Follow them on Instagram! 
You must love what you do to find the perfect niche. Plus, if you're an expert in that field nothing that follows will be complicated. 
There is competition in every industry and you have to stand out. The only way to do that is to pursue something that you've been dealing with for years.
4. Ali Paige, Head of Operations,

Milla Rose
When picking a niche/industry for an online store, assess the following:
Market Trends & Size: Go to Google Trends and inspect the search volume over time. Stay away from markets that are declining. Also, search YouTube and see whether the biggest creators in the space have hundreds of thousands of views, tens of thousands of subscribers, or not. If they don't, your niche may be too small.
Monetization: Think about whether you could sell physical products or digital products, display ads, affiliate opportunities, or lead generation. Additionally, research your demographic and their spending power. Make sure your niche has multiple streams of revenue that you can potentially tap into.
Competition:  Search Google for the products or services you're hoping to offer and
assess the companies currently in the market. Are there any gaps you could fill? Do you offer something unique that could compete with them?
Follow them on Instagram!
Social media groups and forums can offer insights and knowledge about niches and sub-niches. They can help in identifying customer spending behaviors, ideal pricing strategies, and whether your niche is feasible or not.
One of the most important parts of research is assessing each product's profitability. You need to identify the costs per unit by using a cost accounting technique such as activity-based, traditional, or absorption-based costing.
You can also seek publications at bookstores and magazine stands that are related to your niche. There are also a plethora of digital publications related to a niche and they can help you establish your expertise and help with product marketing.
6. MelanieCohen, Co-founder,

Ezixy
Begin by making a list of your interests and hobbies, training, and previous work experiences that can be turned into a business.
Research your ideas to discover which one has the best chance of turning into a profitable online business. Examine each idea's popularity potential by performing a Google search for relevant keywords.
To find the keywords you already looked up for, use a keyword resource like Google's Keyword Planner. If your main keyword receives more than 10,000 monthly searches and the other related ones get more than 40,000 searches, you've got a solid niche.
7. Shaunak Amin, Co-Founder & CEO,

SnackMagic

&

STADIUM
If there's too much competition in your niche or you're not attracting enough customers to be profitable, changing your business's direction can put you on the path to success.
My latest venture is a direct result of the global pandemic. We knew that providing snacks would help people feel connected during the lockdown. What began as a temporary way to save our office-lunch delivery business became a beautiful, lasting pivot. 
Since then, we've shipped millions of snacks worldwide, and we're just getting started.
I chose the industry that I wanted to disrupt. In South Korea, beauty products sprout up like weeds. Every season brought with it a new set of products. I was tired of hunting for the right product. So, I formulated my own skincare line that worked across seasons and for every family member.
If I didn't have a 'favorite industry', I would have definitely started by looking at my skills, interests, and hobbies. Then, I would have talked to my inner circle about any gaps I could fill in those industries.
9. Aaliyah, Customer Experience Manager,

Twipes
Making your online business stand out amongst the crowd can be difficult, especially after this pandemic, in which so many people have started their online businesses.
When deciding the industry, you have to go into a niche that's not overcrowded and provide consumers with something only you can offer.
Our company started when our co-founders noticed that generic wipes caused problems to our sewers and the environment.
So we created a truly flushable and biodegradable wet wipe. We perfected this product, created our website, and marketed it. This is how we found our niche, and hope that others can as well using this approach!
10. Nathan Hughes, Marketing Director,

Diggity Marketing
People looking to start an online business should make a list of relevant keywords. Compare them and filter the ones with a high search count. 
They should also look at their passion and interests while selecting a niche. One can explore a fresh niche too if they are sure that there is a consumer problem and their product or service can solve it.
Follow them on Instagram!
11. Jeff Moriarty, Digital Marketing Ninja,

JMoriarty Marketing
One of the best ways for finding niche industries is using keyword research tools. SEMRush is a great tool that allows you to not only research different keywords, topics and industries, but can also provide data on potential competition. 
Your findings will give you enough information to make an informed decision.
12. Kavita Sharma, Owner,

Birthday99
Consider the following when choosing a niche:
Along with Search Engine Optimization complexity, also check the keyword volume for related goods and services. 
You should avoid selling perishable/expirable at first, because your initial order may take 4-5 months.

You generally can't find region-specific and exclusive goods at your local store. Those should be considered while choosing a niche.

You should consider small goods to bring down storage rent and shipping costs. This can help reduce the cost to a bare minimum that will help the business sail during bad conditions.
13. Mike Tressler, Digital Marketing Manager,

The Goody Pet
You want to find a topic that is popular enough to attract potential customers. A good search engine result will tell you about the various websites dedicated to the topic.
It's important to start planning out what your business will look like. This will help you create a list of possible niches that will allow you to focus on one or more of these.
I hope that you found my insights helpful. Feel free to reach out to me at any time. For more information check the signature below.
14. Jim Fanara, Marketing Manager,

Yael Consulting
The main factor when picking an industry for an online store is demand and price points.
Your product should have a mid to high price point, and this will allow you to still make a profit after spending on Google or Facebook Ads.
The stores that succeed either have products with repeat purchase potential or a price that allows enough profit on the initial purchase.
If your margins are too thin, you won't have enough left for any reasonable ad spend.
Find a niche, but make sure that niche is best served in an online format. 
When starting Captain Experiences, we targeted keywords that were underserved in the market. Our space (outdoor sports) was viewed as difficult to enter and "too niche" to matter. This couldn't be further from the truth, as a year in we are doing large volumes of bookings, mainly through organic traffic. 
The key is to start small and focus on a certain aspect of your newfound niche, before adding on complementary products. 
16. Jeff Goodwin, Sr. Director, Performance Marketing & E-Commerce,

Orgain
Many companies release products for one market, then realize later that people were buying it for an entirely different reason. 
If you can, get a focus group to test your product with the market you want to target, then maybe some secondary markets to gain insight on how consumers would use your product. If you find there isn't that much excitement, it's time to reevaluate your market segment. 
At the end of the day, you want your ads to appear in the right places, online. 
Do a market study online using keyword research tools. I personally use Secockpit, but Moz and Ahrefs also provide such tools. This study will show you keywords volume and an estimate of the Pay Per Click (PPC). 
The same tool will also show you the Domain Authority of your competition's websites. This will help you understand if you can set up something to compete with them on an SEO level or not. If not then you should target another promotional channel (referral, ads, etc).
Finally, figure out your advantage over your competitors. Examples include pricing, quality, product sourcing, or service. Know the advantage your business will offer to your clients before starting.
Follow them on Instagram! 
18. Eymel Daniel, Co-Founder,

ForChics
The best way to find a niche for your online store is to figure out what you are passionate about. Chances are if you are really passionate about something, you'll have a fair amount of knowledge about it, too. Plus, you're more likely to stay interested in your work and have more determination to succeed.
19. James Sun, Founder,

Beauty Tap
When starting an online store, it can be tricky to know which niche to pick, due to the overwhelming amount of choices. 
The best thing to do is pick something that interests you and that you have a wealth of knowledge and experience in. Also, research and learn from the competitors in your niche.
20. Ryan Hsu, Founder,

CareMax
Pick 5 niches that you are most passionate about and conduct research to determine their profitability.
To figure out if people talk about your niche online, check if it has a lot of Google results. Also, check keywords associated with your niche. 
Also, any latest publication related to your niche, online or offline, indicates that this category can be successful. Additionally, you should also check if there are similar brands already in the market. This shows whether there is an untapped market for your product.
After evaluating all these aspects, check which one of the 5 niches is a good fit.
21. Stacey Kane, Business Development Lead,

EasyMerchant
First, brainstorm a list of topics or industries that interest you. Then think about the following questions:
What are your passions?

What do you have expertise in?

What are people looking for?

How can you combine your passions and expertise to create something unique and special?
To determine whether your e-commerce venture can be profitable conduct market research and know if there is a demand for your product or service. You might start this research by analyzing similar, existing stores. Also, know how your store will compete with them.
You will also need a plan on how the business will operate and earn money. This includes everything between choosing your product/ service and the people you want to hire. 
Follow them on Twitter! 
22. Robin Brown, CEO,

Vivipins
Enter the keywords of things and related items that interest you into a search engine. If you like cycling but don't want to sell bikes, you can search for something like 'Cycling Jersey' on Shopify or Google. 
Also, enter popular hashtags related to your niche. For example: #cyclingjerseys, #bikeshop, etc… This will allow you to explore competitors in your field. It's often worth examining these other stores' designs to see how they attract customers through their sites.
What is your passion or interest?
List down things you're passionate about. You'll have to narrow the list down and choose the best pick to help you grow and be successful.
What problem will you address?
Successful products and services are able to pinpoint a problem in their market and then address that.
Is it profitable?
You have to research the niches from your narrowed-down list. Can you profit from them? If yes, then that's the niche for you. If not, maybe you have to look at something different. 
The customers are the most important element, but you will also have to be interested enough In the niche to sustain the business.
Start by making a list of activities that you have engaged in. Any activity that can keep you engaged will keep the business running. Brainstorm through ideas and pick one that you are certain you won't get bored of. Make sure to pick something that you can manage.
25. Nathan Watson, CEO,

Lion Locs
To pick the perfect niche for your business, you must understand the current market demand. List the products or services that are needed the most in the market. 
Make a strategic plan for a couple of options by writing down the pros and cons of each along with a rough plan of action. This will help in determining the most feasible niche. 
Follow them on Twitter & Instagram! 
Determine the profitability of the niche: 
If you haven't narrowed your list down to a particular topic, but have gained a few ideas you feel good about, browse the top products in that division. 
It's not a good sign if you can't find any products. This might also mean that no one has monetized the niche, yet. If your research turns up a modest number of products but not a surplus, you're in luck. This way, you can find the perfect niche for you.
Follow them on Twitter & Instagram 
27. Leonardo Gomez, Founder,

Try Runball
Starting an online business will require assets as any other business does. Hence, pick a niche for which you can gather assets and resources easily.
Many small businesses have started an online bend towards handmade items that are easy to avail. Pick a niche for which you can have all the resources handy and plan contingencies accordingly so you don't run out of supplies at the wrong time. Pick something that doesn't cause chaos without immediate supplies.
28. Erin Mastopietro, Co-Founder,

Dope Dog
Hit customers' pain points. Solve an issue that is bugging them and they will run for the product. Hence, you need to pick a niche that people are actually waiting for. Look for any common problem and come up with an innovative solution.
For example, if it is an online grocery shop, give customers free deliveries. This cost can still be recovered by higher sales you will get from having solved a key problem.
29. Benjamin Smith, Founder,

Disco
Researching competition is one of the easiest ways to find a niche market. Similar products or services to what you're hoping to create are probably being offered. 
The key is to figure out what is being left out or overlooked by those brands. Once you figure that out, you've found your perfect niche.
As a business leader, you should believe in your business and enjoy what you're doing. If you pick a niche that you don't know much about or don't have an interest in, it'll end up affecting your business negatively. 
When I started CellPhoneDeal, I already had an interest in the world of mobile devices. I also wanted to help people within this industry. This ensured that I tried my hardest to get my business running, and I continue to put my all into it every single day.
31. Michael Humphreys, Director/Founder,

Z Grills Australia
Always check statistics for the past 5 to 10 years. See the trends and what niches are constantly doing well. 
Also, unless you have a large capital, starting an online store that caters to various types of items isn't a good idea. Stick to one niche and market for it. If you do have capital, you can go ahead and be a go-to store for everything.
Conclusion
If the business leads above have taught us anything, it is that interest is key to choosing a niche. It allows you to stay focused and be consistent, especially when the sailing's rough. 
Interest, profitability, and a good offering will only make an impact if you follow through. Expecting linear results and gains is asking for disappointment. 
Progress is much like climbing a flight of stairs. It gets tiring after a while, but if you stick to your niche and work smart, getting to the top will be all that more rewarding.