One of the first steps of starting a business is having a business plan. It's not just a road map that you can use for guidance, but it can help you research your competitors, market conditions, and potential roadblocks.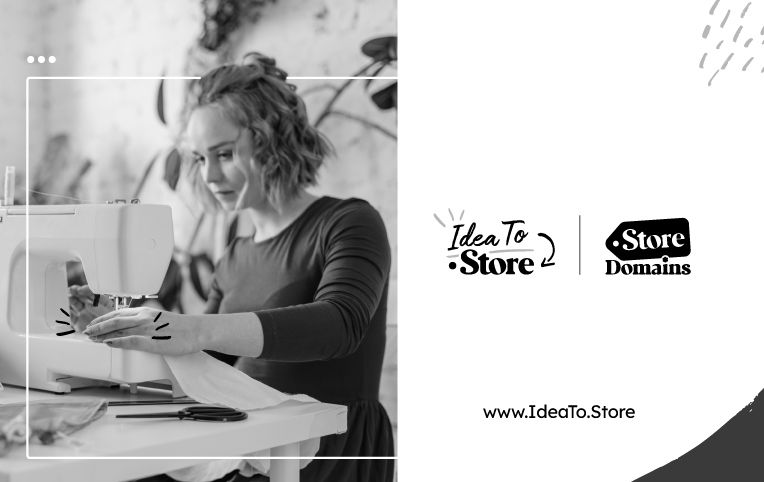 It can also help you in constructing your strategy, and figure out ways to overcome the potential pitfalls. You can also use it to evaluate if your idea or plans are viable or not to run a successful business.
To help you create an effective business plan for your eCommerce store, we reached out to several entrepreneurs. And 50 of them have shared with us their top tips, that we are sharing with you:
Since I have been running this business for a while now, my expert opinion would be to host raffle giveaways and hire an influencer. In order to increase brand awareness and customer conversion, online marketing should be used.
To do this, you can prepare your best products and hold an online raffle giveaway on Instagram. Make sure to include tagging at 3 people for users to get one entry on the raffle.
Tagging more will earn you more and more entries. Also, use hashtags that will include your company name, so as to create a buzz.
To increase the hype, hire an influencer to add to the marketing hype. They will need to share it on their social media platforms and their followers will basically do two things.
Firstly, they will join the raffle giveaway, and secondly, they will buy the products from you. That is the power of an influencer.
Here are my 5 tips that can help you build an effective business plan for your eCommerce store:
A Website that is well-designed – You might have the most astounding product assortment on this side of Amazon, but if your website is difficult to use, your potential customers will conclude that it isn't worth it.

A simple checkout procedure – To reduce your abandoned cart rate, your consumers' checkout experience should be as simple and accommodating as feasible. The biggest misery of an online store's existence is abandoned carts.

Shipping at a low cost – Customers expect to not have to spend an arm and a leg for delivery, and to have the option of fast shipment as the notion of eCommerce has evolved.

Images and product descriptions that are clear and concise – It's all too tempting to try to do the photography yourself in order to save money on the cost of outsourcing. After all, as a small company owner, you've probably had to wear all the hats at one point or another. However, consider this: The photographs on your website provide online buyers their first impression of your items, and you might not get another chance if your photos don't match the quality of your product.

Excellent Customer Service – Customer service in a contemporary online shop must be attentive and comprehensive. As your company becomes more complicated, you'll need to respond to a wider range of consumer queries. A self-help area that is easy to discover may save your clients (and you) a lot of time.
3. Emily Cooper, Founder, and General Director,

Oliver Wicks
Venturing into the e-commerce industry is no walk in the park. Apart from having a passion for it, it really helps if you have clear plans and goals in mind. Below are my five tips that can help you create a successful business plan for your eCommerce store:
Identify your target market – Put yourself in your customers' shoes. Take time to get to know your customer base and learn about the background of your target market.

Know your competition – It helps to be aware of who your competitors are, and how their products and services differ from yours. This can serve as a gauge for you to improve on your eCommerce store.

Create an attainable goal – It's essential for every company to have an ultimate goal or vision in mind. This helps a company owner come up with ways or strategies to meet the goal.

Understand the product you are selling – It is most important to know the ins and outs of the product or services you are offering. Having this kind of knowledge will also help you understand your customer and their needs more.

Test your business plan – Once you've got everything in order, try to put your business plan to good use. By doing this, you will know if what you have in place is effective for your company's overall growth and well-being.
Being the manager of an online store that sells adult incontinence products, there are many tips that I would like to share that can help in the formation of a successful plan.
Find the perfect niche – The most important thing to do before launching your online store is to find a target market that is big enough to actually give you returns. Before launching my own store, I did extensive research on whether my idea was actually feasible as an online entity, and to my surprise,  it was. Due to covid, most of the customer base had shifted to digital shopping and my intended target market was adults and senior citizens who could not go out and buy these products for themselves. Therefore, all research pointed towards it and I planned everything from the get-go!

Scope out the competition – Before you have even launched your store, try and find out your potential competitors, what services they are offering, and how have they set up their online presence. When I launched my own online store, I analyzed the competitor's offering in careful detail and then created a unique selling point that was different from theirs. Therefore, you must also strive to be unique from all the others!

Pay special attention to marketing – In my personal opinion, one of the best things an eCommerce store can invest money in is a well-prepared, aggressive marketing plan. The reason being that online marketing is now very common and an online store must have a strong digital presence to attract clients. The website must be specifically catered to the customer's needs. For example, in my store's case, our website is simple, and extremely user-friendly because our clients are senior citizens who are not tech-savvy. Therefore, consider the needs of your potential customers and plan your marketing strategy accordingly!

Figure out the logistics – For an online store, the logistics might seem simple at first however, you need to make sure that your order fulfillment is planned and in place. How will the customer order? How will you deliver? Where will your raw material be stored? Ask yourselves these kinds of important questions and then plan out their answers. Everything is not as easy as seems!

Hire quality over quantity – When starting out your online store, plan to hire the least amount of people but with credible qualifications. Chalk out a plan for the human resources, their salaries, and their succession, so that you have a well-knit team whom you can rely on.
Competitor analysis – The best way to validate a market is to see whether there are competitors (people selling the same or very similar products to you online) who are doing well. Creating a list of your competitors, and investigating what is working for them, and what they are doing better, is vital to creating an eCommerce strategy.

Product demand analysis through Amazon and eBay – Assuming that you have chosen a broad niche for your eCommerce store, the next step is to find out what the most popular products in that niche are. Some of the best places to collect this data are Amazon and eBay. You can look at what the best-selling items in each category are, as well as what the most commonly reviewed items are. Tools like JungleScout can also help with this.

Building lists of suppliers – Before you launch a store you should analyze where you can secure your inventory from. Shop around for suppliers, get quotes and order a small amount of their product to get an idea for delivery speeds and item quality.

Shopping around for shipping partners – In addition to suppliers, you also need to find shipping and fulfillment partners before you start selling products. When looking at shipping partners you want to draw up a map of the geographic regions where you can offer free shipping and/or next-day delivery. These are the regions that you want to first target with your marketing.

Marketing strategy – You want a plan for how you are going to initially promote your online store, and how you are going to build your plan in the long term. An eCommerce marketing strategy should include:
What channels you are going to hit the hardest

What geographic regions you are going to target
How you will begin to bootstrap a long term organic strategy
Marketing budgets
How you will gather media (product videos, photos, etc.)
6. Joe Doherty, eCommerce Manager,

Atkins
If you're looking to craft the most expert business plan for your eCommerce business, you'll have to be aware of the following points:
Firstly, carry out an executive summary. This is by far one of the most crucial parts of your plan.
An executive summary presents a complete overview of the business that allows potential money lenders or investors to view all of the key points of the business. Besides, it even gives them the opportunity to find out more.
Do a thorough market analysis. Regardless of what type of business you start, you are at the mercy of the market, some businesses more so than others.
It is absolutely vital that you choose the correct market for your products or services. A market should have a large base of potential clients that will be able to connect and understand your product.
If you tick these boxes you will be on the right road to success. Failure to select the correct market, or even choosing the right market at the wrong time, can lead to being fatal.
Market Research should include information on your business's current position in the market, a brief summary of how competitive the market is, and how big the market is.
You should carefully craft your overall financial plan. Your brilliant idea can fizzle out if your financial health is not kept in check.
You need to keep your business viable at all times. When it comes to creating a plan, the level of detail needed differs depending on your goals and overall business model.
However in general you'll have to include three key points – cash flow statement, balance sheet, and an income statement. Your cash flow statement is extremely useful for forecasting purposes, recognizing when the business is operating under a negative cash flow, and recognizing gaps, which will allow you to adjust operations as needed.
The balance sheet simply displays how much equity there is in the business, one column for what you own, the other for all of your business's liabilities. The income statement gives a potential investor the opportunity to examine your sources of revenue and overall expenses over a particular period of time. Here you can see the bottom line, profits, and losses.
Next, take a look at your ideal customer or target market. This is the overall foundation of your marketing plan and is essential for daily operations.
Craft an idea of this person in your head and keep them there, remembering them when making key decisions related to the business. You'll want to consider the following when finding your ideal customer: 
Age

Location

Income

Values

Behavioral Patterns

Education

What industry do they work in

How they spend their free time 
This is done because someone fresh out of college has a very different consumer profile to that of the CEO of a multinational company. Your future business decisions and plans will look very different depending on the type of ideal consumer you target.
Now examine your products and services. Obviously, this is integral for a business plan.
Here you will create a section that will note their key areas. If you've got a large catalog of items, you can generalize the information somewhat, keep it brief.
If you're only selling a few products you can go a bit more in-depth. It's also important to note any new products that are on the horizon and any other ideas/products that will improve profitability.
Finally, include a section on the overall company and business management & operations. This should inform readers about who and why is running your company.
If you're implementing a management team, create a chart that highlights the individual roles & responsibilities within the organization and the working relationships between these people.
As the founder of The Healthy Place, a natural vitamin and supplement eCommerce brand, here are my top tips for creating a business plan for your eCommerce store:
Begin with a very clear and persuasive one-page outline of your plan. When you write about your company overview, highlight what makes your venture special. 
You must really study your competitors and your consumer demographic to become experts in your niche.
For your marketing plan focus on the 4 Ps, and they are product, price, place, and promotion.
The logistics and operations plan section of your business plan covers everything from tech requirements to warehousing. This section of your plan will help you really grasp the realities of running an eCommerce company. 
Finally your financial plan. Where is the budget coming from? Are you financing yourself, taking a loan or do you have investors? Be realistic.
Anyone can pick up a pen and write a business plan, but it takes hard work and dedication to get it off the ground!
8. Olivia Tan, Co-Founder,

Coco Fax
Questions around how to create a business plan came up often when I co-designed Jumia. From my experience, the best strategy to create a business plan for an eCommerce store is to ensure that the first chapter of your business plan describes your opportunity.
That is a description of the business you are building and the problem you are solving for customers. Every business needs to solve a problem for customers.
For your business to stand out and be successful, you will ideally fill a gap that other companies haven't filled yet. Even if you are selling the same types of products as other companies, your business could offer a better shopping experience, lower prices, or better customer service.
The problem you are solving then is that customers can't get good customer service or low prices from other companies in your industry. They will come to you, instead, because you do offer those things.
You can also solve problems for customers by offering a product they have never seen before. Perhaps you have developed a new line of kitchen utensils that are designed for older hands and wrists. Or maybe you have invented a new line of soap that is more sustainable than traditional hand soap.
9. Marc Bromhall, Founder,

Surf Gear Lab
Here are my 5 top tips for creating the perfect business plan for your eCommerce store:
Conduct a thorough competitor analysis. You need to know what you are up against before diving straight in.
Define a traffic acquisition strategy. Are all your visitors going to come from paid advertising? If not, how do you plan on acquiring them organically? This is the most common mistake I see eCommerce store owners make.
Create a list of all the digital tools you'll need to run the store smoothly.
Create a very simple P&L that allows you to quickly check on the financial status of the store at any time.
Go in with a build-to-sell mentality. This will give you a contingency plan if you lose interest in the store further down the line.
Here are my 5 tips for creating an eCommerce business plan:
Don't

Have

A

Business

Plan
Here's the reality: it's 2021, and the only people who care about business plans are college professors, bank lenders, and venture capitalists. If you aren't in college, planning on taking out a loan, or seeking investors, don't bother with a business plan. 
It's a waste of your valuable time. What you should focus on is attracting attention, building traffic, getting eyes on your products, making sales, and nurturing customers and prospects.
Without those things, you don't have a business. Your business plan should be making sales and nothing else.
Focus on sales, get a viable, buyable product. Then, once you're making sales and you've got some predictable income, you can write out a business plan for future ideas, product lines, upsells, launches, etc.
11. Max Benz, Founder and CEO,

Remote-Job
Here are my top 5 tips to create a business plan for an eCommerce store:
Don't rush the launch – One of the biggest mistakes unsuccessful eCommerce entrepreneurs make is forcing or rushing the launch of a website. You only get one shot at launching your website and you can't mess that up. While it's okay to purchase your domain name and throw up some sort of "Coming Soon" page, you should avoid the big reveal until you've laid some substantial ground work (SEO, content marketing, social media, paid advertising, etc.).

Put the focus on the user – It's no secret that the biggest shortcoming of eCommerce businesses is the inability to let their customers touch, feel, smell, and see (firsthand) products before making a decision. While there is currently no solution for solving this problem, you can compensate for this deficiency in other areas of the business. Some of the best tips include offering appropriate pricing, giving free shipping, and making the checkout process easy with simplified shopping carts.

Test absolutely everything – Before, during, and after you launch an eCommerce business, you should invest in testing and analytics. Think like the customer and figure out what's working, what's not, and the why behind those answers. Here's a look at some of the best A/B testing tools –

http://mashable.com/2015/01/30/ab-testing-tools

 

Work closely with social media – Any eCommerce entrepreneur that tells you he outsources social media or delegates it to other team members is crazy. Social media is the heartbeat of your business, as it gives you an uninterrupted glance into the lives of your customers. While it's perfectly fine to have a social media manager, it is pertinent that you are involved with it, as well.

Incorporate social elements – Going along with the previous tip, it's a great idea to include social elements on your eCommerce sites. Things like product reviews and testimonials follow buttons and even social login options all help the conversion funnel.
My top tip to creating the perfect business plan for your eCommerce business is having a full-proof marketing plan. The marketing plan is the crux of any business. 
It contains all of the actions that have been planned to increase sales. Gaining visibility is a lengthy and systematic process that must be carefully planned.
A good marketing strategy begins with a thorough market analysis. It'll be critical to identify your immediate competitors and decide which methods you'll use to try to beat them.
Email marketing, paid marketing, such as Facebook advertising and influencers, and organic marketing, such as SEO, content, and social media, may all be part of your marketing strategy, depending on your product.
My tip for creating a business plan for your eCommerce business is to include the problem your business is going to solve. And also mention the solution and how your business will solve it exactly.
Basically, a description of the company you're starting and the client problem you're solving. Every company must provide a solution to a customer's problem.
Because it highlights what you're selling, this section requires the most attention. If you want your company to stand out and succeed, you need to fill a gap that other firms haven't yet covered.
Even if you sell the same items as others, your company may be able to provide a better browsing experience, cheaper costs, or superior customer service.
14. Jason Kraemer, Co-Founder & Lead Buyer,

Flashpacker Co
My 5 tips for creating the best business plan for your eCommerce store are as follow:
Use keyword research to determine demand and difficulty. Hire a digital marketer, find a friend who knows SEO, or get a subscription to a keyword research platform to do keyword research as part of your business plan. You can use this data to determine the demand for your business or proposed products based on monthly search volume. And you can also get an idea of how competitive it will be based on the keyword difficulty.

Have a clear answer to 'why would someone buy from me?' If you are reselling a product you need a compelling reason for someone to buy it from you instead of the manufacturer or Amazon. If you are selling your own products the business plan must outline why someone would buy from you and not a similar product from a better-established competitor.

Get seasoned experts to review and critique your business plan. Find a mentor who has eCommerce experience; a family member, former colleague, community member, or industry expert that you can get advice from. Have them review your business plan, get their honest feedback, and tweak the plan as you go.

Be conservative with your capital expenditure. When you create your initial budget, the capital expenditure can add up very quickly with nearly unlimited bells & whistles that can be added to a site. Focus your plan and budget on building a minimum viable product as cheaply as possible to prove your idea before investing more cash.

Highlight your industry expertise. If you plan to get funding of any kind this will be extra important. Use your business plan to highlight your expertise in your niche. If you're selling plants investors will want to know you're a passionate and experienced gardener. And if you don't plan on getting investors, your customers will still want to see that expertise come through in your site's content.
15. Evgen Schastnyy, Founder,

Flight Point
Creating a business plan for the eCommerce store is always a complex task. However, it may be way easier if you have some tips to help you. I wish I knew at least half of them when I was getting started.
Start small – There is no need to open an eCommerce store with thousands of products. It's complicated, hard to manage and worst of all, it's hard to promote. Configure your plan, start with a few products that you know are super valuable for your target audience, and then develop a strategy around these.

Choose audience-specific products – It is a big mistake to create a source of products for everyone. With my marketing background I can tell you that the less is more and with the competition reaching the unseen levels, this holds really true nowadays. Think of who you want to sell your products to and choose the items based on this knowledge.

20% creating, 80% marketing – The Pareto Principle works great for marketing. While creating your business plan, please do not underestimate the cost of marketing. The more you market your products, the more people will know about them.

Pre-launch – Don't just collect a few contacts, but create a real pre-order product, put a notice on when it will be shipped and sell the products which do not even exist yet. In this way, you will learn the demand and it will help you predict a lot of things in the future. Opening pre-orders in my store was literally the only thing that I had done to kick off my store. And only when I noticed that the products got some traction and I even got 20 pre-orders, I invested in real production. I never started before that.

Price your products right – Think about the margins while setting up the future prices of your products. There could be a lot of things that will increase your net price and some things that you wouldn't see at the beginning. Say, the bank commissions, payment gateway fees, refunds, claims, etc. All these should be covered in your price with the 20% extra buffer for some unpredictable cases. And if people deny to place pre-orders at this price, rethink your offering and reevaluate if it's worth moving forward.
16. Ben Higgs, Founder,

Hoxton Macs
A good business plan is not only essential if you are looking to get funding, but it can also be used as the foundation of your overall business strategy. Here are my 5 tips for your business plan:
Describe your business concept – What products will you be selling, and how do they differentiate from other products on the market? What are your core values that define your mission statement? Defining this in detail will inform all business decisions going forward, from product decisions to marketing strategy.

Define your ideal target audiences – Customer segmentation allows you to focus on the most valuable audiences, understanding their needs, and cater to them. If you try to cater to everyone, you'll end up satisfying no one.

Carry out detailed market research – Use data to map out the industry, the value of the market, sales trends, and competitive landscape.

Clarify your logistics and operations – How will you source your products? And how will you get these products to your customers? Note down any partners, facilities, and equipment or software that are needed in this process. This shows that you have an understanding of how to keep all operations running.

It is essential to carry out a SWOT analysis – Confirming your Strengths, Weaknesses, Opportunities, and Threats will help you identify areas of focus and get ahead of your competition.
17. Eymel Daniel, Co-Founder,

For Chics
If you are starting an eCommerce store, your business plan should detail what platform(s) and/or marketplace(s) you will be using to sell your products or services. This may just be your own website, but it could also include marketplaces like Amazon or eBay.
It is important to include all of the places you plan to sell because it will make a difference in how you operate your business. Simply offering your products or services on your own website will be drastically different than if you plan to take on a multi-channel approach.
If you plan to eventually branch out to include other sales channels, make sure you add details about that as well.
18. Benjamin Smith, Founder,

Disco
One of the most important sections of any business plan is the Competitive Market Analysis. The section forces you to fully grasp your industry, the competition that exists within your industry, target customer information, and so on.
Considering things like your market segment and specific niche in this section of your business plan helps you flush out exactly what you are offering and why it is unique within your industry.
You should also be covering your target market information in as much detail as possible in this section. Outlining things like age, location, education level, gender or gender identity, income level, etc. can be incredibly helpful when refining your product or service offerings in the future.
Getting to the nitty-gritty details about what matters most to them and how your company can help fill voids to make their lives easier or more enjoyable is how you'll find great offerings that can have a greater chance of success.
My company has decades of experience in the precious metals profession. And as the co-founder, I would like to provide my opinion on your inquiry since I have the knowledge regarding financial-related content.
According to me the five essential things that is important while making a business plan for an eCommerce website are:
Know your targeted audience

Have a clear goal on what to achieve

Invest time in proper research

Keep it short and to the point

Keep the tone, style, and voice consistent
20. Jameson Rodgers, Co-Founder,

CBDfx
My company is the second-largest privately owned CBD company in the world, and I would like to use my experience to share a great tip for creating a business plan for your eCommerce store. To begin your journey to eCommerce success, your prospective business plan must first begin with effective and analytical research into the best product to sell.
Most significantly, future eCommerce store owners should leverage and take advantage of Google Trends. By searching for specific keywords and their trends over time, you will begin to understand the opportunity for your business's scale.
Afterward, couple your research with competitor searches. Once you have uncovered a trending keyword without many products or companies on organic search engines, you will have found a winner.
21. Jeff Moriarty, Marketing Manager,

Moriarty's Gem Art
One of the most important things to include in the business plan for an eCommerce store is market analysis. You need to see who your competition is online, their pricing, and where they are advertising and getting the most exposure.
There are many tools online to get this sort of data. One of the best tools recommended is SEMRush.
You can find keyword data, what other businesses are talking or linking to them and how much traffic they are getting from different sources online. Use this to help your own business compete against them.
22. Courtney Buhler, CEO & Founder,

Lash Pro Academy
Something that might not seem obvious to include in your eCommerce store business plan is your keyword research. This research can help you demonstrate the possible demand level for your particular product or service offering.
Looking at sites like Google Trends or a keyword research tool like SEMrush can show information for keywords such as competitiveness, search volume, PPC advertising cost, and more. It can give you a snapshot of how easy or hard it may be to bring new offerings into the marketplace.
For your business plan, this can help demonstrate the chances of success and whether or not your idea(s) might be a good fit.
23. Jeff Goodwin, Senior Director of Performance Marketing & eCommerce,

Orgain
Here are my top 5 tips for creating an effective business plan for an eCommerce store: 
Have an interesting design that is relevant to your product in your store. Your website's design should be appealing to the eye and incredibly user-friendly for your customers to browse.

Your current promotions should be front and center, if applicable. For example, if you are having a sale, be sure to promote what's on sale and how to obtain the sale (codes, coupons, etc.)

Promote your store on various social media platforms as well, with engaging content to create a loyal customer base and brand recognition.

Be sure your website is SEO-friendly. Text, photos, video content, and everything else should have your keywords embedded into the content or at least have relevant content for Google to be able to read.

Don't be afraid of Pay-Per-Click content. Digital marketing is very much a pay-to-play world now, and putting a budget towards advertising is important to the success of your online business. Otherwise, it will be much harder and take longer to build a following.
24. Alix Greenberg, Founder,

Art Sugar
Starting an eCommerce business is such an exciting venture that you would want to rush right in and get selling. However, many startups can fall flat without a complete business plan when pitching to investors or obtaining a bank loan.
While writing an eCommerce business isn't complicated, you will need to include a comprehensive look at your financials, including costs and projections. A few critical elements to include in your plan are a detailed and accurate sales forecast for 3 years, an expense budget, a projected cash-flow statement for 12 years, and an income projection for 3 years.
You will also need to include a projected balance sheet and a breakeven analysis. Using a business planning software application can help you get these calculations right.
You can also make pie charts and bar graphs to visualize your financial projections elsewhere in your business plan. A complete financial plan in your eCommerce business plan will not only help keep your economic outlook organized but will also keep you and your investors on the same page.
25. Brian Anderson, Marketing Director,

My Supplement Store
When setting up your business plan, you need to look at the options for shipping. You want to remain competitive and profitable.
Ask yourself if dropshipping is an option? Should you store all your products and use UPS, USPS, DHL, or FedEx?
It is important to look at the size and weight of your shipments, and then what service works best for your business.
26. Austin Dowse, CEO,

Aimvein
The first tip is to analyze your initial and long-term costs and compare them to your anticipated revenue. There are so many costs associated with a new business, from opening up new office space to buying office equipment. The costs can quickly add up, so it is important to be prepared.
The second tip is to define the life cycle of your product. The life cycle is an important aspect of any business. When you define the complete lifecycle of your product, you will know exactly how many products to order and plan your marketing campaigns around. Then define cost elements and milestones for each phase of that life cycle.
Third, plan the logistics of your eCommerce business. List the important milestones, action steps, and key deliverables for each phase of your business life cycle, including customer discovery, acquisition, retention, and expansion.
The fourth tip is to study the competition and use their strengths and weaknesses to help create your own eCommerce business plan. What are they offering that you are not? What are their prices? What are their strengths? What are their weaknesses? Figure this all out and tailor your business plan accordingly.
And the last tip is to give a brand purpose. Brand purpose is the reason for the existence of your company. It may include statements such as: to advance social harmony, to save the endangered species of the world, to provide affordable quality products and services to customers, or simply to build a brand that matters.
It is a well-known fact that every year over 90% of startups fail in the 1st year and 90 % of the remaining fail in the next year leaving a success rate of around 1%. Being an entrepreneur, I harness 99% of the good ideas from these 99% failed ideas.
Remembering the old but gold saying "Rome was not built in a day". To achieve big it takes time and effort and there is no shortcut to that. 
Here are my 5 golden tips to easily and confidently create a business plan for an eCommerce store and that too under $2: 
1. Do a full-time or part-time job – It should be well understood that to get milk you first raise a cow and to get more milk you utilize this one cow to get more cows. Yes the rule of GP (geometric progression), 1+1=2, 2+2=4, 4+4=8,…256,…1024, and so on, and to achieve this don't take the profit out of it and reinvest to get it nuclear. That's why you need to do a job. Another part of the concern is that it would be a tension-free idea to run a growing side business.
2. Set up a $2 fancy eCommerce store – You need some easy peasy lemon squeezy knowledge and a $2 monthly budget to successfully start and run a fancy eCommerce store. And to achieve that you need only 2 things:
Technical knowledge is jargon – A free YouTube session of 2-3 hrs is all that much knowledge you should have to establish a store. Nayyar Shaikh's Blogg Dude is a typical youtube free channel to achieve such ideas in only 170 minutes. Other similar channels may also be searched.

Domain and Hosting – Domain is a unique store address on the internet and Hosting is like storage where you keep your computer files. These two – Domain & Hosting platforms can be bought for under $2.To help you further I am giving you a typical link to ONO Hosting- https://onohosting.com/ which serves the purpose.
3. Make your business live from the 1st day – As you know nothing runs as desired in this world, after setting your store on the internet, it is 99% sure that you won't get an order for more than 3-4 months. But what will you do during this? Sit down? The answer is a big No. To get positivity and make things running, set up an amazon store with the same goods you already have for your eCommerce store. In this way, you get some easy orders and small profit also to keep things running, passing goods stocks and yes the positive vibes of business.
4. Keep your ads cost low – If you have more to invest you can run local Facebook ads and localized google ads (1-25 miles) to make people around your nearby area aware of your product ideas. With customers built with local ads, you can offer cash on delivery courier facility with a bare minimum shipping cost to pass on the profit juice directly to your business. Thereafter you may target a bigger geographical area – step by step.
5. Transform yourself with education – Always read more to update your ideas as there is no fixed path to success – it is unique for everyone. Knowledge is the king. Read related blogs, youtube the topics you need to know, and always stay on the upward path until you achieve it.
28. James Sun, Founder,

Beauty Tap
I run an online site that features reviews of trending beauty products by professionals, such as stylists and aestheticians. I've worked in multiple fields from management consulting to media production, and based on that here are the tips I'd like to share for creating a business plan for an eCommerce store.
Encouraging customer feedback

Creating clear and concise goals for the store

Mapping out projected sales growth

Creating a product list

Choosing a design for the site
29. Jared Pobre, Co-Founder,

Caldera + Lab
As the co-founder of a performance luxury skincare brand for men that harnesses pharmaceutical-grade science and nature's purest, most potent ingredients, I would like to share my tips for creating the perfect business plan for your eCommerce store.
Anyone who has ever watched Shark Tank knows that choosing the right investor to pitch makes all the difference. Not every investor will fit your business and its needs.
As every business is different, so is every investor. Begin by assessing how much investment money your business actually needs.
Knowing a specific amount of investment can help narrow or even expand your list of potential investors. You'll also want to identify which funding rounds the investors specialize in: pre-seed, angel, hybrid, series, or pre-public.
Then research each potential investor's area of expertise to determine if they will understand your business's full potential and be able to identify ways in which you can achieve it.
And finally, as we've seen with Mr. Wonderful, deciding how much you want your investor involved in your business can be a make-or-break deal for both parties. By choosing the right investor, you can get your business and the investment money headed down the path to success.
30.  Kirsten Runyan, Founder,

Melomys
My company, Melomys, a California-based online apparel store plants 5 trees for every purchase. And it is named in honor of the Bramble Cay; the first species declared extinct due to human-caused climate change, and we have a goal to plant 1 million trees by 2025.
 Here are my top 5 tips for creating a business plan for an eCommerce store:
Create a one-year plan and break the goal into quarterly objectives. Then further refine the quarterly objectives into two-week sprints. Creating short-term goals will make it easier to progress, especially when your to-do list is incredibly long as a new business owner.

Write your objectives on a piece of paper or a whiteboard and keep them somewhere you can see every day. This reminder will keep you focused on your goals. Remember that your objectives and timelines are likely to change as you launch your business, and this is normal. Make adjustments as needed but keep the end target in sight.

Begin with a solid website foundation. Make sure you consider multiple options for website hosting and a content management system (aka CMS, examples include Wix, WordPress, or Shopify). Understand the pros and cons of various choices and avoid relying too much on someone else to make that decision. You will have to live with the option you select. Changing your CMS later is not easy and could end up costing more in the long run.

Create a digital marketing strategy, which is especially crucial if your store does not have a brick-and-mortar location. At least understand the foundations of the critical pillars of digital marketing enough to know whether you will do this yourself, outsource the work, or hire a team member. These foundations of digital marketing include Paid Advertising, Search Engine Optimization, Email Marketing, Social Media Marketing, and Content Marketing.

Network with new and existing connections. Share your new business with your existing connections. Share your new business with friends and family, marketing your business launch with your social media accounts. Join online Freelancer marketplaces like Fiverr (https://www.fiverr.com/) or Upwork (https://www.upwork.com/). Finding freelancers you can trust will be crucial as you scale your business.
31. Robin Brown, CEO,

VIVIPINS
According to me an important part of a business plan for an eCommerce store is to evaluate the Competition. Know thy enemy, know thyself!
Find out what they are up to and how you can offer an alternative in price, service, or both. Price is Usually King!
And pay attention to Return Policies – high return rates are something people really care about nowadays. Because trust matters more than ever when it comes to shopping online with unfamiliar businesses so make sure your policies are clearly stated on the site so people can buy with confidence.
32. Rosi Ross, Digital Expert & NHB Founder,

Vallita Co
Here are my 5 top tips for creating a business plan for your eCommerce store:
Do market research on the digital field – Contrary to physical retail, digital business needs digital business research. In the digital world, meaning the internet, customer behavior and preferences fluctuate and are determined by factors that are different from IRL experiences. Online, please might need to be introduced to products and experiences differently compared to in-store presentations. Also online there is no limit on geography or languages so competitors and offers are much higher. Doing research only focusing on the digital field will improve the understanding of better geolocation, languages, behavior, and expectations from customers towards any product. Remember that internet experience is a reflection of a real-life experience. So the more close a customer can be to a product in the digital world, the more chances to convert a customer. But having a clear idea about where and how this customer behaves, beliefs and expectations are the best foundation for a top eCommerce store.

Pick one category – Compared with IRL stores, a category is a much better choice when it comes to eCommerce, as usually people go to the supermarket and pick a shampoo when they are looking for bread. On the internet, too many options can cause the opposite effect to customers, who tend to leave the site as they get exhausted from data consumption. For this very reason, on the internet, it is better to pick and focus on one category as this gives better results for conversions. Usually, having a reliable store within one niche allows customers to retain the brand better and relate better how the brand solves a problem (re-stocking makeup, online grocery, or kids gifting). Also, picking a category helps the business and the brand to bloom faster.

Pick one product within a category – Being an expert in a niche is great if you want the brand to grow quickly and be among the best in a niche of interest. From the digital point of view, if a brand is specialized in one ingredient, color, topic, or product itself and focuses only on improving this one product or ingredient, there will always be a niche around it, and the competence will be less. Note that this tip is also related to the business plan, as focusing on the different products within the niche has different results than focusing on improving one single product. Both strategies have advantages and disadvantages, but they will all come to the goal of the brand itself and the product performance, and also the ability of a product to scale on its own. For example, you can scale with jeans as you can develop jean materials, but talking about books there is a scalability limit.

Determine who are your competitors/benchmarks – When we talk about competitors we mean other brands or services you can take inspiration from. And you can study their performances to do something similar in your niche. Currently, on digital, several brands are taking other brands or products as benchmarks not related to their niche. For example, you can see a bag whose sales strategy was really good and then use the same strategy for your flower shop. Similar to benchmarks which are products you can use as inspiration to create new products or develop your product or service idea. For example, you can see a lip scrub that reduces the wrinkles with Q10 and create a lip balm instead of a lip scrub. What is good about referencing benchmarks and competitors is that you can determine and adjust what they have done best and use it for your shop or product strategy. Following and inspired by the best you can do and perform better.

The research marketing budget for your product – On the internet sphere, compared to IRL budgeting and getting to know the best places to market, a product is key as this is a great deal when it comes to elevating sales and getting to the top. Depending on the niche and category there will be better places for selling one product or another. Discord and FB will be a good strategy for the gaming niche while Pinterest and TikTok influencers will be a better choice for new beauty brands. Also, within the same niche, you can have higher or lower bets for investments. For example, Instagram can be cheaper than TikTok, as having a discord group can be more tiresome than managing a telegram group to sell a product in technology. It will always come to the business strategy and the budgeting to marketing in the best place for your brand and under the right cost. Budgeting and placing of advertisements are key on the internet as this is also related to customers' behavior, competitors, and product preference.
33. John C. Simmons, Deliverability Expert,

Inbox Ally
As a Deliverability Expert at InboxAlly, I've helped a lot of brands grow sales through eCommerce. InboxAlly offers an email deliverability tool to significantly increase open email rates for cold outreach people or send emails to their subscribers. 
Marketing is such a crucial part of online retail, and it takes a solid business plan to launch an online store from scratch. Here are my tips and tricks for creating an eCommerce business plan:
1. Company information
To make things easier, you should explain to your clients exactly what you do, who you are, and how you can assist them. Everything from testimonials, achievements, and social proof, make sure you include them in the business plan. Keep the About Us page simple and keep your guests entertained with a minimalist layout.
2. Hire a Web Developer
Make sure to complete your due diligence when hiring a developer if you want to launch your site in a timely and professional manner. Obtain references from the developer's other eCommerce websites.
Get an estimate of how long it will take them to launch the site. To crop photographs that will coincide with your site, make sure they have a visual design background.
Make careful to inquire about the developer's experience with the eCommerce platform you intend to use.
3. Describe What You're Selling
Begin by taking a broad view of the items you currently offer and those you intend to sell in the future, focusing on their features and benefits. Here, you detail the core product or service of your brand.
Remember that you should write it as if you were describing it to someone completely unfamiliar with your concept. Show several angles of your product using
photographs so that purchasers can completely visualize and appreciate the item's features.
Without physically checking the products, customers will feel more safe making an online purchase if they have a clear visual idea of the item.
4. Marketing and Sales Plan
Before opening your store, it's critical to consider your marketing plan. Advertising on social media channels is a powerful way to connect with potential customers in creative, fun ways.
Social media advertising can be anything from a simple Facebook. Start with a campaign that encourages sharing your product or website or use an email marketing tool, like InboxAlly <https://www.inboxally.com/>. Use it to track the success of your messages, such as how many times subscribers opened it or which links were clicked most frequently.
With InboxAlly, you can keep track of which consumers unsubscribe from your email list. Utilize additional information from their buyer profile to understand why they may have unsubscribed and how you can use this information to prevent future cancellations. You can also offer free shipping, refunds, and money-back guarantee policies.
5. Financial Plan
This is a crucial area for your planning and, more importantly, if you intend to seek investors. Create a cash flow projection to show your expected monthly revenue and expenses.
A break-even analysis to ascertain how many sales you'll need to cover your initial costs and maintain profitability, a sample income and loss statement using anticipated values, and a balance sheet to show your company's current assets, liabilities, and equity. These are the types of financial data you'll need to gather every year around tax time when you'll have actual figures instead of estimates to work with.
All the Tote bags that are produced by me are made from 100% recycled materials and are biodegradable. I incorporate a range of charities into my business and most notably all of the profits from my artist-designed bags go back to the artist to support their craft.
Having independently created this business, I would love to share my knowledge on my top 5 tips for creating a business plan for an eCommerce store:
1. Set Smart Goals
Having goals and targets to work towards is important for a business plan, but only if they are realistic and well thought out, they will create success for the business. A bad goal for example may focus solely on the desired amount of website traffic per week, but if this traffic is not interested in the product or service you are selling, the traffic is useless.
Never focus on a single statistic, but use them as indicators of success when combined together. A better goal in this example would set desired targets for a range of numbers i.e. conversion rates (percentage of website visitors who perform the desired action), website traffic, sales, customer return rate. 
By considering a larger range of statistics, we begin to gain better insights into how the market is responding to your website. 
2. Carefully consider how you want to bring traffic to your website
Not every eCommerce store has the same audience, and different audiences can be better reached on different platforms. For example, if your eCommerce store runs B2B (business to business rather than selling directly to consumers), you may have better success focusing on a LinkedIn profile.
There you can connect with other businesses and their employees, rather than a more general audience on TikTok or Instagram. This refers not only to social media posts but also to where you place paid advertisements on social media.
Strongly consider where your target audience spends its time.
3. Tailor-made content
Once you have decided where to focus your marketing efforts for your store, an important business plan must decide the best way to communicate with the desired audience. For example, my brand, Tom's Totes, knows that its audience responds well to humor, ethical, wholesome practices, and relatability, so we make our content around these motifs.
You want your desired audience to interact (like, share, comment), visit your website, and most importantly buy your product or service. For that, you need to make content that is super engaging to the point where your audience will be glued to their Screen.
Don't think: how do we get somebody to watch this entire video? Think: how do we make a video so damn good they cannot stop watching it?
4. Don't Underestimate the Power of Website Design
It is often overlooked, admittedly by myself included at times, how much influence our website design can have on the success of our eCommerce store. If you absolutely nail your marketing and go viral on TikTok, or find a golden video ad that brings countless visitors to your store, a shoddy website can not only kill your sales figures but also damage your image and reputation as a brand.
Problems such as poor quality photos, an unclear or non-existent call to action, poor product photos and descriptions can literally half your revenue. A good business plan should make plans to be constantly improving aspects of the website that can improve that important conversion rate.
Hiring a photographer for product photos may seem expensive, especially if you are a start-up without much capital, but it can make all the difference.
5. What Happens When Orders Come in?
Don't forget that once you experience the elation of your orders starting to come in, you still have to package and send the order. I hardly made an effort to understand how my hosting service (i.e. Shopify, Wix, Squarespace) actually worked, and therefore, did not utilize all the tools available to make my life easier.
Make a good understanding of your packaging and shipping process part of your eCommerce business plan, so when orders start to come in, you are fully prepared to package and send a scalable amount of orders.
Watch youtube and read blogs on how to most effectively use your hosting service to send orders efficiently.
When I was working on Infiniti Tracking's business plan, I was almost religiously following certain strategies and tips to craft a business plan that have now helped me build a strong foundation for my store. I'd like to share my insights with you and here are my top tips for creating an eCommerce business plan:
Have a brain dump – Crafting a business plan can be overwhelming. So, before you dive into it, write everything down. There will be a lot of ideas fogging your mind about what you should put on your business plan. It's important to write them down to clear your mind of these ideas. It's easier to evaluate ideas if they're feasible or if they don't make sense when they're off your brain and on paper. You can't start crafting a business plan if you have no clear idea of what you want to happen.

Research thoroughly, but not too much – Everything that you do in your business needs to be researched. You want to make sure you are equipped with the right information. This means that you have to research thoroughly about what you should put in your business plan, but don't research too much. What do I mean by this? I mean that you shouldn't take all your time researching. When you think about it, if you really want to pursue your business, you have to do that too. Sometimes, people take research as a form of procrastination.

Contradict yourself – When you have crafted your plan, contradict it. Look at it from an outsider's point of view. Find flaws and things to improve. Only then can you see the problems that may arise.

Look into other stores similar to yours – For more ideas and inspiration, you can always look up to your competitors. What do they have that makes them stand out? How can you stand out in relation to that? Dig into what they do and how they do it.

Keep your brand identity with you at all times – When writing your business plan, always keep in mind your brand identity. Sometimes, we can get so caught up in the plan that we forget what our brand is about. Keep it in your mind at all times and make it stand out in your plan.
36. Martin Seeley, Chief Executive Officer,

Mattress Next Day
Many of us dream of being our own boss, and many have made their dreams come true by establishing their own eCommerce store. Like starting any business, the experience can be overwhelming, and as a CEO, just because it's online doesn't diminish the fact that it is still a business.
Having said that, here are my 5 tips for creating a business plan:
Build your brand – Start off with a name that will make you stand out from the others. Create your business' identity before defining anything else. Start by writing down your values, and what you hope to accomplish with your vision, and you will have a foundation to build your strategy.

Actually create a plan – This includes the budget for your business. Many entrepreneurs think that all they need is to get a product and sell it online. It is actually harder than it sounds, and it involves a lot more. Set your end goal high, but formulate achievable steps to avoid becoming too demotivated.

Research the market – Check the demand for what you want to sell. Look at your competitors and see how they're faring. See what's working for your product or service in terms of marketing, and replicate the principle but tailor it for your brand.

Set your expectations – Rome wasn't built in a day, and there is a high probability that you won't succeed overnight. Make your expectations realistic, and you won't be disappointed whenever you encounter a challenge.

Take the first step – Many eCommerce stores shut down before they are even launched. This is because the mind behind it gets overwhelmed with the idea of running a full-fledged business and the "what ifs" associated with it. You will never know until you try.
37. Kaitlin Miller, Marketing Head,

AJJAYA

 
As the marketing head of AJJAYA, the leading Tribal Clothing Brand in Australia, I would like to share my top 5 tips for creating an effective business plan for your eCommerce store.
1. Know Your Business
A successful business requires dedication. It's not enough to simply be familiar with your business, but you also need to explore your target market, demand, packaging, transportation, and sourcing in great detail.
Effective business plans allow you to see how much potential the company holds over the coming 5 years. Every successful entrepreneur initiates by compiling a list of their weak points in the first place and then discovering the strong points.
Moreover, they keep an eye on opportunities that are available for them while seeking new ones. As you move forward with this stage, you should ask yourself important questions to gather a clear picture of your business plan. This includes:
Who is your target audience?

 What will you sell and what potential your product has?

 Who are your competitors?
2. Pre-Plan Your Resources
Now You have a top-notch understanding of your business. Your next step is to determine which resources you will need to launch your business.
All businesses require financial, physical, and human resources in order to be successful. Take a look at all these resources. 
To kickstart your business, you need to determine how much funding it will require. There are not many entrepreneurs who have deep pockets.
Making priorities according to which operations need to be completed first is how you can utilize your funds. To carry out your other tasks, you have a number of options:
Business loans

An Angel Investor

A Business Partner
Take a moment to consider the equipment you need to do your day-to-day business operations. These include reliable computers and workplaces for running your business, a warehouse for storing physical inventories and shipping supplies, and a warehouse for storing data.
These resources are essential to the continued operation of your business. And your business will operate effectively and efficiently if you have talented and hardworking people on your team.
3. Long Term Goal
For your business to succeed, you must build a road map. What are your goals for the next five years? Would you like to see your business go global?
Having a road map will be key to your eCommerce store's success. Outline how you plan to reach your strategies and sales goal.
By comparing your current performance to the road map, you are able to gauge your progress. This shows you exactly where you stand in relation to your road Map.
4. Keep an Eye on Competitors
Never lose sight of your competitors. What do they sell, how do they advertise?
Analyze their strategies and the mistakes they made. You should also compare the quality of your products and the services with the ones that your competitors provide.
Focus on the areas where you are lacking and try to improve them. This is how you gain the upper hand in the e-commerce market.
5. Avail Opportunities
Opportunities are as plentiful as jackpots in the high levels of competition. The first one to take advantage of an opportunity gets an edge over the competition.
It only takes staying focused and hunting for opportunities to make your eCommerce store a success. 
My top 5 tips for creating an efficient eCommerce business plan are:
Executive summary – Come up with an executive summary for your business. It can be an overview of your company's goals and objectives.

Description of the company – Mention what your company is, not how you want your company to be. You are pitching your experience and your abilities here.

Market research – Research who your target audience is because if you do not know your market, you are doomed.

Operations plans – Create an operation plan to ensure that your profits and costs are kept in line.

Market plans – You will need to make investments in the market for promotions and advertisement of your store.
39. Nathan Watson, CEO,

Lion Locs
Here are my tips for creating a business plan for your eCommerce store:
Tailor your business plan to your audience – Give a brief summary of how your business will be beneficial for your target audience.

Research your market thoroughly – Information about what your market is, and what is included in your market, should be put on your business plan.

Identify your competitors – After knowing the market, it is important to know against whom you are competing. So do a search on your competitors.

Pay attention to detail – Your business plan should be to the point and include all the details that the reader would want to know.

Focus on the opportunities – Explain why the investors should invest in your business and not others. Show them something.
To help you create your business plan, here are a few tips that I would like to share from my experience:
An eCommerce store is successful with three main components. Traffic, Average Order Value, and Conversion Rate. Focus on how you are going to improve these metrics.

Your site should do more than just sell. Have a plan of creating content that educates the consumers within blog posts.

Have a realistic budget for all expenses and apps used for the website. Expect to sell less than you think in the beginning as it takes time to build a brand.

Implement an inventory control system. Not having enough inventory will reduce your sales and having too much will crunch your cash flow.

Just because a business is just online doesn't mean it's not a full-fledged business. Think about your legal structure, business licenses, business bank account, tax id, business credit card, and other financials. Hiring a CPA is a great idea.
41. Leonardo Gomez, Founder,

Try Runball
Here are my tips for creating an effective eCommerce business plan:
Don't leave out important facts – Your business plan should give details about your product and services. Try not to miss out on any important detail.

Get your financial information right – Your financial information should be included too. Even if your costs are easier to predict than sales, they should be mentioned.

Make your executive summary convincing – Your executive summary is the most relevant part of your business plan. Most experienced readers will read it first. So try to make it as convincing as you can.

Seek a second opinion – If you are not sure about your business plan, it is always recommended to seek a second opinion from a business adviser.
42. Anthony Gaunt, Managing Director,

The Fabric Printer
My top 5 tips for creating a business plan for your eCommerce store are as follows:
Determine your purpose – Decide a purpose on why you are creating this business plan and how this is going to help you.

Build your vision – It is important to have a clear vision of what you want to accomplish and achieve for your company.

Clarify your business model – Update your business model as you make changes in the business. It should include what your business is about basically.

Identify your target market – It is an important aspect to know and understand your target audience. Do research on their likes and dislikes, what kind of products they prefer.

Test your business idea – Before implementing, test your business idea and see whether it needs any changes or not.
43. Zarina Bahadur, CEO & Founder,

123 Baby Box
Get rid of the fluff – Try to be as concise as possible and use simple language in your business plan.

Be realistic – Try to be honest with yourself in your business plan. Consider all your challenges and opportunities. Do not suppress your ideas.

Show you are conservative – You should be conservative in your plans. Use examples to show it to your audience.

The visuals are good – Whenever possible, try to include pictures and videos in your business plan to make it easier to grasp for your audience.

Be creative – Creativity can easily attract your audience. Try to bring an innovative and creative element to your business plan.
44. Marialuisa Garito, Founder,

Affordable Chic
Affordable Chic is a B2C Brand based in NYC that offers high-quality clothing and chic styles to professional and stay-at-home moms between 30 and 65 years old. And as its founder, I would love to elaborate on creating an eCommerce business plan and share a few helpful tips.
Personally, I believe, writing the business plan for me was very useful because it makes you line up all your goals and makes you think about who you are and what your business does deeper.
Start with thinking about what your company is and why it will be successful. Then, write it down in brief.

Search the market you are in and why and how your company will make a difference in your niche.

Organize the company's roles and make sure everything is covered from management to execution.

Search for the marketing strategy that works best for your service or product and that can reach your target. This step is very important because it is part of the branding and you should think a lot about how you want to introduce your brand and mostly, how you want your customer to perceive it.

Now it's time to bring everything above into numbers: How much do you need to complete the above steps and what is the return on the investment. The financial projection needs to be very specific, realistic, and at the same time attractive for a potential investor (if that's the route you want to go). It also helps you to understand if your business can eventually be profitable. And if it is not, you can modify strategies and understand what to do within your company to make it also financially successful. It helps you to balance the costs in order to have a sufficient margin to cover them and make a profit.
When you have completed these steps, you are ready to introduce your company, but mostly, you have now made your company and are ready to pursue your goals.
45. Marques Thomas, CEO & Founder,

Query Sprout
I am the CEO and founder of QuerySprout, an online platform that helps customers answer their questions about products and services. Here are my tips that might help you in coming up with a business plan for your eCommerce store:
Write an executive summary – Write this one out usually after writing all the details of the entire business plan. It is a summary or a brief outline that fits up to two pages at most.

Describe your opportunity, the problem, and the solution – This is where you write in detail the prevalent problem and the solution that you want to offer. In this part of the business plan, you would want to convince the investor that your product or offer is valuable to the final user. You may also add how your product stands out from the rest of the existing similar solutions in the market.

Define your target market – You need to know who you are talking to, and for whom your offers are. Who will benefit the most from the products you are selling in your eCommerce store? Describe your demographics and the size of your target market.
46. Hilda Wong, Founder,

Content Dog
My top tip for creating an eCommerce business plan is to decide a goal for the giveaway and include it in your business plan. If you are planning to host a giveaway, it is not just an amazing event for your followers, but can also be beneficial for you.
It can help you in increasing your followers, blog readers, likes, comments, and so on. Your goal should depend on what your current focus is.
You should also pick a relevant prize for the giveaway. This will make your followers more interested in participating in the event.
The main idea is to choose a prize that will look appealing to your target audience so that they have a reason to share it with their friends and family.
47. Brian Lim, Founder, and CEO,

INTO THE AM
We are curators of all-over print clothing and world leaders in festival fashion and currently grossing about $30M a year and have been featured in the Inc. 5000 six years in a row. Here are my tips for creating an effective business plan for an eCommerce store:
Ensure your product is a minimum viable product to be sold

Setup cloud-based accounting early on to see data clearly to make better decisions

Test free marketing channels like social media and forums

Hire freelancers to help complement the founder's weaknesses with little risk

Use a project management tool like Basecamp
48. Laura Fuentes, Operator,

Infinity Dish
After managing a growing team for an eCommerce business for many years, I'm happy to share some of the tips and tricks I've learned during my time as a leader. So that your next eCommerce business doesn't fail, use these 5 tips and tricks:
Learn the resources you'll need to run your business – You probably have a fantastic business idea, but you need to identify the materials you're going to need to make your idea a reality.

Create a comprehensive business and financial plan – No eCommerce business survives unless it's future-proof.

Understand what your competitors are doing – I am always on the lookout for what our competitors are doing because if they beat us to a product line, we're in trouble. 

Network. Network. Network – eCommerce is just like any other business model and you need networking solutions to get off the ground.

Seek out opportunities – Marketing partnerships, sponsorships, and endorsements are always out there, you just need to know where to look.
I  want to share with you my own 5 tips which I used to create the business plan for my online store:
The Executive Summary – It is essentially the introduction to your business plan. The introduction will make you know the type of business you want to do, the targeted audience, and it also makes you know the budget of your business.

Company Analysis – This section gives a little more background about your online store and the various types of products you and to be selling online and other details of your company.

Industry Analysis – Here you are going to talk about your market and trends

Customer Analysis – Here you have to go more in-depth about your target market

Competitive analysis – Here you give an analysis of your competition that is you give what differentiates you from your competitors.
50. Stacey Kane, Business Development Lead,

Easy Merchant
I have been in a business for many years, and I have seen firsthand the success of business plans. I have also seen many companies go under because they lacked a proper business plan.
The below are five simple tips to help you create a successful business plan for your eCommerce store:
Understanding your industry – A solid understanding of the market is beneficial, but it is crucial to know where your industry sits with other sectors and how you'll compete with them. Take into account whether any regulatory difficulties affect your product; this could significantly influence how you go to market.

Know your customers – Your company plan should include a thorough knowledge of your client base. Primary research, such as interviews and surveys, may help you get there, but secondary research can also aid in this endeavor. This information will serve as the basis for all future decisions you make, so be sure that your consumer understanding is as complete as possible.

Know your competition – You should study current rivals in-depth, including areas of strength and vulnerability, market position, and anticipated responses to any strategic initiatives you intend to undertake. You should also look into new entrants into the industry; this might provide a chance to acquire a piece of the market before others arrive.

Researching your product's value – Understanding if your product is valuable to the customer is fundamental to the success of any eCommerce store. If you have research suggesting that it isn't, you should not launch an online store, no matter how promising the market may seem. If you find that your product is valuable, you need to make sure that your site clarifies the benefits and demonstrates how it will solve your customers' problems.

Plan for success – Running a business plan through all of the above steps with key stakeholders who influence different aspects of your eCommerce store is essential. It allows you to identify and resolve any issues before they arise. This is an iterative process that must be repeated throughout the life of your business, as markets and customer behavior change over time.
Conclusion
Besides being extremely important for pitching to investors, a well-made business plan can help you identify the steps for your business. It can help you identify gaps that don't even exist yet and prepare for them in advance.
Go through the above-mentioned tips, and use them to curate the perfect business plan for your eCommerce store. All the best!