An idea is like a seed you sow that eventually grows into your business.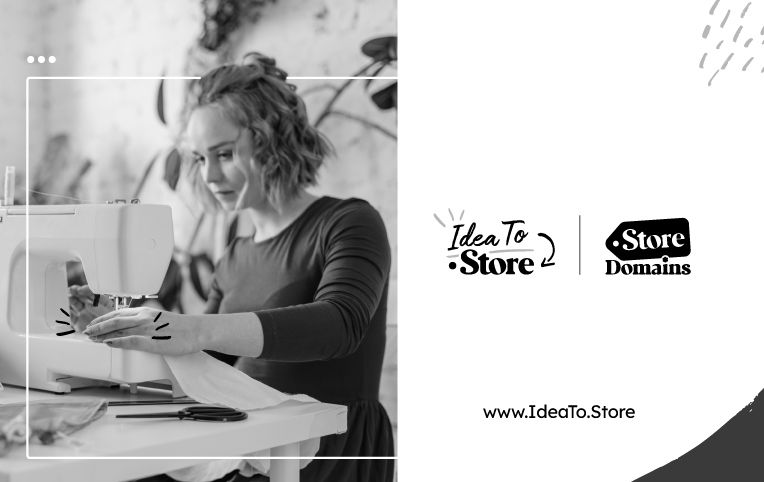 Like a seed, the idea is a starting point and as your business grows, it is hard to imagine it beginning from just a simple idea. However, that initial eureka moment's impact does not leave the identity of your business. 
So, we talked to some of the best business leaders around the world. They talked to us about their ideas and the businesses that came from them. 
Take a look, get motivated, and get thinking! 
We pivoted from being a general mechanic to an online retailer of tires. All too often we had customers come in with bumps and scrapes due to poor braking. In a huge number of these cases, the cars had low-quality replacement tires, which were contributors to the accidents.
Many customers knew of the tires' poor quality but struggled to find branded parts at affordable prices.
This inspired us to make the shift.
What started as a chat about the lack of reasonably priced and display-worthy cannabis accessories turned into a business.
We started sourcing products that we'd be proud to display at our homes and soon we were discussing partnerships with female Canadian makers and picking out names that suited us best.
I'm a second-generation leatherworker with a career in law enforcement. I wanted to turn my skill into a leather goods business. I, now, have an online store where I craft leather goods. I work with local and national law enforcement agencies to make dog collars. I also donate collars to the local humane society.
4. Taylor Tankson, Co-Founder,

Tribe & Oak
The world shut down due to COVID-19 and my temporary work relocation had to be extended. Upon my return, my partner and I started candle-making to help me get comfortable in my new apartment and curate the space.
 It was important for us to find natural, organic, and vegan materials to work with because I have environmental allergies, sensitive skin, and deal with asthma
Soon, we branched out to other products and shared them with family and friends, who encouraged us to make it official. After months of making these for ourselves, we converted to selling them at local markets and online.
5. Nicolas Tranchant, Founder & Manager,

Vivalatina Jewelry

 
My business idea was to sell custom-made jewelry from Mexico to France.
Now, this idea has grown to a bigger purpose, I make my own jewelry collection and focus on growing my business in the US/ Canada /UK to grow faster with an online boutique store. 
6. Jeff Moriarty, Marketing Manager,

Moriarty's Gem Art
In the past we did in-person gem shows but, due to COVID, in-person events weren't something people wanted to attend. 
So, we decided to host a live online gem and jewelry show every month. It is a family run show, hosted by me, my father, and my brother. The show goes live on YouTube and is shared on Facebook, with the same idea as that of an in-person event
Our last show did over $20,000 in sales, which just shows how effective this has become. 
7. Gerrid Smith, Chief Marketing,

Joy Organics
Because of dropshipping's low overhead, hands-off nature, and scalability, it's one of the best businesses to start. All you have to do is generate sales and send orders to your supplier.
I created my online store by combining products from one supplier into a niche. This is a low-cost method of determining product-market fit and launching a company before investing in an original product. Just make sure to order a sample for yourself to ensure that your supplier is trustworthy, and to judge the quality of your products.
8. Alex Uriarte, Personal Injury Attorney,

1-800-Injured
A great business idea that we turned into a store is career coaching. You can put your personal, professional, and social-transition experiences to good use as a life or career coach. 
Many of us are seeking career advice, but finding someone who has the time to mentor us is difficult. Though not cheap, coaches provide clients with the intensive training and guidance they need to achieve significant changes in their lives. 
9. Neil Shaw, Founder & CEO,

Lottery Sambad
Not everyone can purchase expensive clothing, so I created a business where people can rent luxurious clothes from those who can afford them. Both sides would get an incentive in this scenario. 
It received criticism in the beginning, but after individuals tried the service, they liked the notion of not buying costly clothing, but being able to flaunt their way into parties for as little as $30 – $50 each day. 
Our business received a lot of traffic from renters and owners after just six months of being online.
10. Tanja Dietzig, Founder,

BREADISTA
I run an online store that brings German bread culture to US kitchens. I opened my online store in Feb 2020 and started with a bread baking subscription box. I create bread kits based on authentic German recipes, made with organic flour.
We have different types of boxes, including bread and salt gift boxes. Additionally, we have an affiliate program and are launching a new product line, very soon! 
My wife found some very unique dish scrubbers while visiting her mom in Korea. It was a strawberry shaped crocheted scrubber and worked so well! 
She brought the item back home and we created it into an online store. Now, we have become a cleaning tool business, selling over 7 figures.
12. Aiden Cole, Co-Founder,

HIDE
The cosmetics industry is highly competitive. However, not all products are created equal. Some concealers don't cover things such as acne scars and uneven skin. 
I created HIDE because I want to help everyone feel their best in their own skin. I converted this idea into a store by researching my target market and giving my consumers what they desire.
13. Johnny Nwankwo, Founder & Fashion Director,

NKASIOBI
Once the pandemic hit, a lot of other social issues ensued. I wanted to create a business that supported other small businesses. I stocked smaller, emerging designer brands in my store and helped them build their narrative. 
As a retailer, my goal is to be as inclusive as possible. That includes carrying minority brands, stocking bigger sizes, and showcasing more models of color on our social media and website!
14. Jason Kraemer, Co-founder,

Flashpacker Co

.
Flashpacker Co. was launched during a year-long trip around the world as a way to connect travelers with the best travel gear from the coolest brands. While traveling we realized that the travel gear we loved, which was the most innovative and thoughtfully designed, mostly came from smaller, boutique brands. Also, it was really difficult to find travel gear brands that fit these criteria.
There are plenty of stores that offer branded travel gear. However, it is difficult to find really cool, innovative gear from boutique brands. With our team's expertise and hands-on testing, we help travelers discover the best new gear that's perfect for their travels.
15. Darren Litt, Co-Founder,

Hiya Health
We're on a mission to reimagine children's health and end our collective addiction to sugar by creating a sugar and junk-free multivitamin, delivered on a pediatrician-approved schedule.
Our idea for a children's multivitamin emerged from a father's fruitless pursuit of a daily supplement that isn't packed with sugar and additives. So, we went to work to develop a vitamin that delivers nutrition and great taste without all the junk we find from products by leading brands. 
However, you won't find our product on the store shelves. We directly send our multivitamin refills to tens of thousands of happy families every month.
As someone heavily into bullet journaling, I noticed an overabundance of hyper-positive quotes with sticker themes. Frankly, there is a lot of pink. Pastel pink.
I created Skulli's World Of Wonder to throw in a bit of edge to the mix. Skulli is a skeleton ghost, and presents an alternative way to maintain productivity through the occult & fantasy, while still being too cute to boot!
My planner stickers are made with 100% PCW (Post Consumer Waste) Recycled paper. I also ship my orders in plastic-free, compostable/recyclable packaging! 
I am currently a one-woman show but am having a ton of fun in the process.
17. Sam Harper, Co-Founder,

Hippy Feet
At Hippy Feet, we decided we wanted to start a company that helped the homeless. Our solution for this was selling socks! When someone buys Hippy Feet socks, they help provide jobs to young people ages 16-24 and help them get back on their feet.
Growing up it was very difficult finding a hat that fit my oversized melon. I figured others must also have this problem. So, in 2004, I started Lamood Big Hats and did a test by listing one big hat in three different colors. 
Now, 17 years later, there are so many other people who have head sizes that go beyond the one size fits all hat sizes and can finally get a hat that fits- through our store.
19. Dr. Austin Dowsey, CEO,

Aimvein
I wanted to create a gadget that could make injections and needle insertions easier for nurses. So, I developed a handy scanner that illuminates the veins in the hand. I eventually converted this idea into an online store.
This new gadget is convenient, safe, and effective for patients who suffer from venous insufficiency. It provides the ultimate way for nurses to locate hard-to-see veins by improving visualization, hence allowing faster needle insertions for procedures. This saves time and money, while also making the procedures more efficient and comfortable for patients.
As a CPA, a busy mom, and someone who has grown up in Florida her entire life (and faced numerous hurricanes), I wanted to guide people on what original copies of documents someone should keep in one fireproof/waterproof case.
I sourced the pieces necessary to keep my product simple, valuable and meaningful. After many months of development, I launched my online store on Etsy and have seen great results! 
21. Corey O'Loughlin, Owner,

Prep Obsessed
The idea was to offer a very niche market (preppy) everything they could have for their wardrobe and home. This girl is a college graduate who was in a sorority and is now serving in the Junior League. Her style is very classic while being on-trend.
22. Lisa Norton, Head of Marketing,

Spark Paws

 
We started Spark Paws as a passion project because we had a lot of fun dressing up our dogs Stella and Sasha. However, everything on the market was of low quality and dull.
So, we started making a few pieces for our family and friends. Word quickly got around on social media, and it turns out we weren't the only crazy dog parents who loved dressing up our fur babies.
Since launching our first collection in 2017, we've received tremendous support from all over the world and grown our community to 100K+ fans.
I focused on doubling down my efforts on growing my niche website, which was initially just a passion project. My business has helped me stay occupied, motivated, and financially stable. 
I love the outdoors, biking and camping. I always wanted to share my unique experience with people. Initially, I would maintain a diary and would write about my outdoor camping endeavors. Thanks to social media and my website, my audience over time has increased significantly. With social media and my website, many people can access my adventures and plan their own. This gives me immense joy and fulfillment.
After having worked for 6 years, I wanted to create a store where people could enjoy trends, skincare and get educated in the same space. We developed STLGTR in 2020 before the pandemic started. Thanks to digitization, we had a great start.
In 2021, I wanted to do something more specialized with skincare, so we launched NHB and focused on skincare and mental health. Anxiety had been picking up on me and I went to therapy myself. I envisioned a brand that could spark tough conversations about mental health with regards to beauty since it occupies a majority of life: how we live, what we do, our lifestyle, our individual preferences, etc…
Inspirations for our brands from the west & east. We focus on how both worlds can interact in terms of beauty beliefs and skincare needs. We are proud to have introduced brands from Asia in the western market. Additionally, we are proud of the products we deliver, which are good for the earth and the people who use them.
25. Jenny Mae Talaver, Founder & Owner,

Wasteless PH
In 2018, while practicing minimalism I realized that, in the process, I was wasting less. This led me to a zero-waste lifestyle. In January 2019, I started adopting zero waste practices by buying in bulk, less in plastic, and more natural products.
Wasteless PH ultimately came from a desire to find shampoo bars and other zero waste products, while on a budget. So I started a store where people can buy products that are as good as popular sustainable brands (Lush, Package Free, etc) at the fraction of the cost.
I felt like the toys in our house were not designed with parents in mind. They did not come with storage, couldn't be cleaned and did not entertain my kids for very long. 
Out of my pandemic-caused sewing hobby, I ended up designing a toy and launching a business centered around creating imaginative toys designed with parents in mind.
In India, design & B.Arch aspirants need entrance exam preparation material. In 2009, students lacked the time and were busy with other competitive exams. Additionally, they could not afford classroom coaching, were not satisfied with the pre-existing material, or no center was available near their residence. For NRI Students, delivery of the course material was a problem.
So, we provide printed books, ebooks, videos & online tests through our website, and desktop & mobile apps.
The idea surfaced over a glass of wine and a little bit of brainstorming around my passion. Once I determined that shopping local was a big deal to me, we came up with the business idea and completely ran with it. 
We curate products made by local artisans around Georgia and create amazing gift boxes. Now, we carry over 250 different products by nearly 100 artisans and will soon be launching a national brand!
29. Cassie Hegarty, President & Founder,

SchoolBoxCo
As an educator and a mother, I found myself without the tools I needed to ensure that my children were receiving standards-based, quality education that was still fun and interactive. I had the skill set, but not necessarily the resources, especially as stay-at-home orders were extended during the pandemic.
I then had an idea to create the resources myself. I drank from a firehose of information and started an ecommerce store where I sell these monthly resources to families.
I've always worked around the automotive industry, so it was common for me to think about ways to make the industry better. However, I've always wanted to ensure that our vehicles are safe.
Many cars get stolen or lost and I wanted to reduce that, or at least find a way for people to secure their vehicles. That is the business idea that I turned into a store. We focus on vehicle tracking, as it was a big problem that needed to be solved.
Next Steps
All the above diverse ideas have one thing in common: Interest. 
When creating an idea, you must introspect about what really matters to you. What problem do you want to solve? What industry are you the most passionate about? What is that one hobby you could keep doing forever? 
Before an entrepreneur dives into market research, hiring, accounts, finances, etc. they must really think of what moves them. So, look deep within, figure out what you're passionate about and get creating!
If you have an idea that you've been wanting to convert to a store, participate in .Store's #IdeaToStore Contest and stand a chance to win BIG.