Founded by Drew Holcomb, Magnolia Record Club is a monthly vinyl subscription service curated by artists such as The Lumineers, Jason Isbell, NEEDTOBREATHE, Mt. Joy, Judah & the Lion, and Nathaniel Rateliff.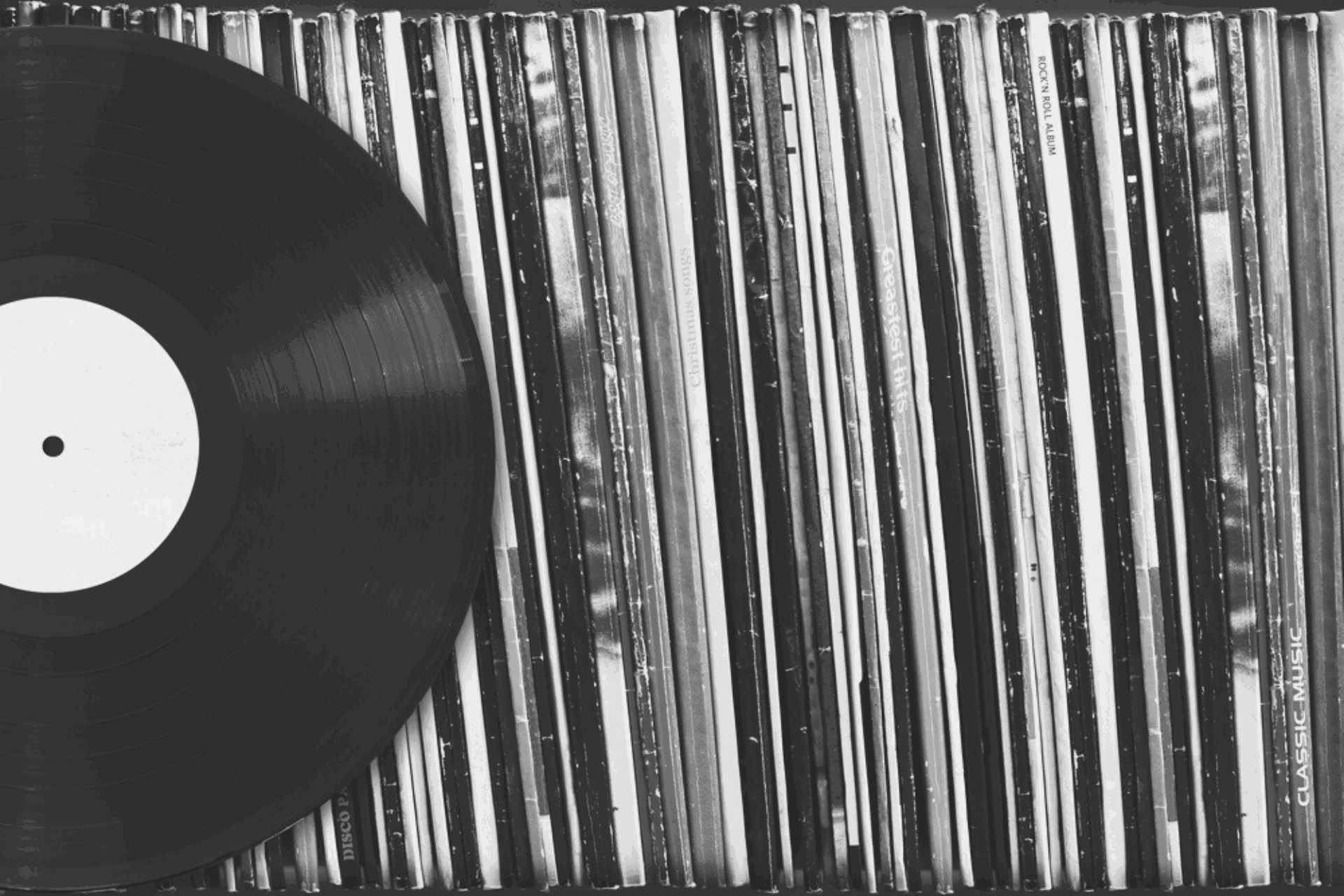 We spoke with the team of Magnolia Record Club about its story and where the business is headed.
Let's dive in!
1. What's the story behind Magnolia Record Club? What inspired you to start this business?
Magnolia Record Club was founded by Nashville singer/songwriter Drew Holcomb, who started his record collection after receiving a record player as a wedding present from his wife, Ellie.
As his personal collection grew and he began to release more of his own music on vinyl, he began Magnolia Record Club as a 'rock and roll book club,' with the intention of sharing the music he loved with his fans, vinyl collectors, and those who love to discover new music and share in the experience with others.
As the club grew, more artists were brought on each month to curate the featured albums, and the listening experience got more and more unique.
The Nashville record label Dualtone Music Group has since brought the club into its company structure, which has opened the doors to even more possibilities for new featured albums and one-of-a-kind vinyl pressings.
Since its inception, Magnolia Record Club has offered its members exclusive vinyl from artists including Drew Holcomb, Brandi Carlile, The Lumineers, Jason Isbell, NEEDTOBREATHE, Mt. Joy, Judah & the Lion, and Nathaniel Rateliff, to name a few, with many more on the horizon.
2. What are some of your philosophies that inspire you in your work?
A big part of the foundation of Magnolia Record Club's work is cultivating a community around the discovery of new music and the love of music on vinyl.
Those who collect vinyl have a passion for the format, and our aim is to provide those who love vinyl with unique collecting and listening experiences they can share with others.
We encourage collectors and music lovers to connect with our community on social media and share recommendations for music, turntables, sound setups, and more, and there have been many instances where folks have made lasting connections with other collectors through Magnolia Record Club membership.
We work hard to be a provider of music of many genres, and a place where everyone can find something new and unique to listen to through the offerings on Magnolia Record Club and the Magnolia Record Store, our online storefront.
3. What is that one thing that you wish you knew before you started this business? What advice would you give to someone who wants to start something similar?
The landscape of the physical music market has changed dramatically in the last several years with the increase in demand for vinyl.
As more and more artists and companies start to offer unique vinyl pieces, we have worked hard to keep innovating our production and our marketing strategies so we stand out as a service providing a one-of-a-kind experience.
A piece of advice I'd give to someone starting something similar is to be creative!
The possibilities for vinyl color and design keep growing, and it's exciting to be able to offer something never seen before to those that love this format.
4. What are the future plans for Magnolia Record Club?
This year we are working to expand the Magnolia Record Store, a direct-to-consumer store offering a wide array of vinyl titles in addition to exclusive pressings once offered in the Club.
In 2020 we began to work with several different artists and offered exclusive pressings of new records, which fans of these artists could only pre-order and purchase through the Magnolia Store.
To name a few, we ran exclusive vinyl pre-orders for The War on Drugs, Steve Earle, Judah and the Lion, Margo Price, among many others.
We saw incredible sales and growth in the first couple of months after starting this program, and we are excited to work with more artists on exclusive album pre-orders moving forward.
It's become an integral part of the growth of our business, and we're thrilled to be able to offer even more unique music to the vinyl collecting community.
Search your .Store domain now!
Search for your business name or category. cookies.store or summercookies.store