Who doesn't love cookie dough!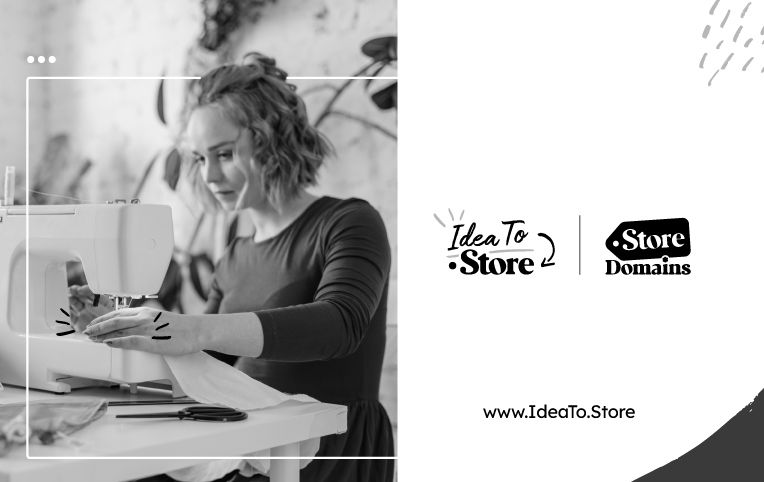 We spoke with Kelsey Moreira, the founder and fearless leader of Doughp. She's listed as a Forbes 30 Under 30 and has also pitched her cookie dough to the sharks are Shark Tank!
Read her interview below!
1. What's the story behind Doughp? What inspired you to start this business?
After 10-years in corporate America, I'd developed a really unhealthy relationship with alcohol. But after getting sober in 2015, my life totally changed.
I was baking constantly and really rediscovered my passion for desserts. The kitchen became my happy place and baking was like meditation for me. I was experimenting with vegan baking (using a flaxseed egg substitute), but I loved butter WAY too much to let go of.
I realized my cookie dough recipes were finally safe-to-eat raw (egg-free!), and were still totally delicious & decadent. BOOM!
I wanted to share this awesomeness with the world so I quit my 10-year career in tech and set off to open Doughp to make the world a little sweeter!
I built a mission-driven brand that would be about sharing raw dough and real conversations that feed the soul.
Four years later, we've served more than 250,000 spoon lickers and continue shipping thousands of boxes every month and donating thousands of dollars for mental health nonprofits.
I have built Doughp into a platform to influence/inspire/and spread joy with our #Doughp4Hope initiatives. Mission-driven, cookie dough fueled!
2. As a business, how is Doughp helping others with mental illness and sobriety?
I've built it into a mission-driven dessert company that raises awareness around mental health & addiction recovery; through fundraising (1% of every purchase is donated), social advocacy, and mental health policies in the company itself.
I love sharing my message publicly in hopes of inspiring others to overcome adversity, go after their dreams, crush it at entrepreneurship, and just rock out at life!
Given my journey into sobriety, Doughp took a stance on mental health & addiction and formed the #Doughp4Hope initiative.
My alcoholism and anxiety issues were not unique to me; 1 in 2 Americans will be diagnosed with a mental health disorder in their lifetime. We are NOT alone in this, so why not talk about it?
Search your .Store domain now!
Search for your business name or category. cookies.store or summercookies.store
Giving Doughp a purpose is what gives me energy on the toughest of days. When it all seems too hard, too overwhelming and you want to give up, I can stop and remember what impact my business is having on the world.
On my hardest days with Doughp, I look at this letter I received the day after our episode of Shark Tank aired: "I lost my son to addiction in February, the disease won. Don't know why but the only TV show I can tolerate is Shark Tank. Seeing Kelsey last night felt like a message from my son. I know, you think I'm nuts, but I do believe. Anyway, your story is terrific and your passions are so genuine. As a mental health professional and mother who lost her son to the disease of addiction, you have my respect and admiration. And this weekend, I will become a customer. Thank you, Kelsey and the Doughp team."
If that doesn't give you goosebumps, I don't know what will. That's motivation. That's why I get up in the morning.
3. Did you face any tough challenges because of the pandemic? How did you overcome them?
Given the pandemic, we saw our brick & mortar business drop 82% YoY – but luckily we were prepared to pivot and focus solely online.
As if we could see the future, it was only a year ago we got the inkling to try and grow our online business. My husband (our COO) & I decided 2020 would be the "Year of Focus" and we'd ramp up eCommerce to be a sizeable chunk of our business.
Turned out we'd need that more than ever as we shuttered our last physical storefront in October in a commitment to the online business.
In 2019, we'd sold ~$69,000 online.
By February 2020, we'd already surpassed all of 2019's online sales.
We're now nearing the end of 2020 and we've sold $2.5M online. TWO AND A HALF MIL?! *Pinch me.*
We've gone through the wringer along the way as ramping up a new business channel (in a global pandemic) had its challenges and required quick decisions and countless hours of research / asking others for guidance.
Even four years into Doughp, I'm still NEVER afraid to ask for help if I don't have the answers. eCommerce is an industry that allows you a 1:1 connection with your customers.
Unlike sitting on a grocery store shelf, a purchase from Doughp online comes with the full delivery of our message, mission & purpose.
It allows us to learn more about our customer base and be in greater control of who is able to find/access us! 2020 can't keep us down, we're flying high in the face of adversity!
4. If you were to give 3 pieces of advice (could be inspired by your flavors) to those who're thinking about starting a new business, what would it be?
Ride or Die: Find a partner who will be in it to win it with you and give them a piece of the pie.
It was just over two grueling years as a solo founder and many attempts to find a "right hand" person on my team – but now having my husband in the business as a co-founder/COO role – it's a whole new world.
Find someone with skills that complement yours – I'm all sales/marketing, he's all finance/operations.
It's a win-win for us both and he's got ownership in the business to make sense of the wild hours and extreme stress levels that are a gift of the start-up life 🙂
Fairy Dust: Sprinkle a little fairy dust wherever you go. Doughp is where it is because people who'd paved the way before me, reached out to help. I work on sprinkling some of that goodwill with those following in my footsteps too. Lea
You Want S'more?: Always be thinking about what MORE you can be doing for the world. Making money is cool, but making an impact on the world is even cooler. Think about doing something beyond yourself/your biz. Build something that matters.
5. What are the future plans for Doughp?
World Cookie Dough Domination is still on the docket! We are looking to grow our wholesale business up to be about 20% of the total revenue next year and to continue to build on our eCommerce success.
Excited to continue serving Spoonlickers all over the country (and Canada, too!) with our delicious cookie dough!
Search your .Store domain now!
Search for your business name or category. cookies.store or summercookies.store