We would all buy something recommended by a close friend or a family member. But when you are in the business of selling, how do you get people to talk about your product or your brand and get them to spread the word? Well, the answer is simple – Affiliate Marketing.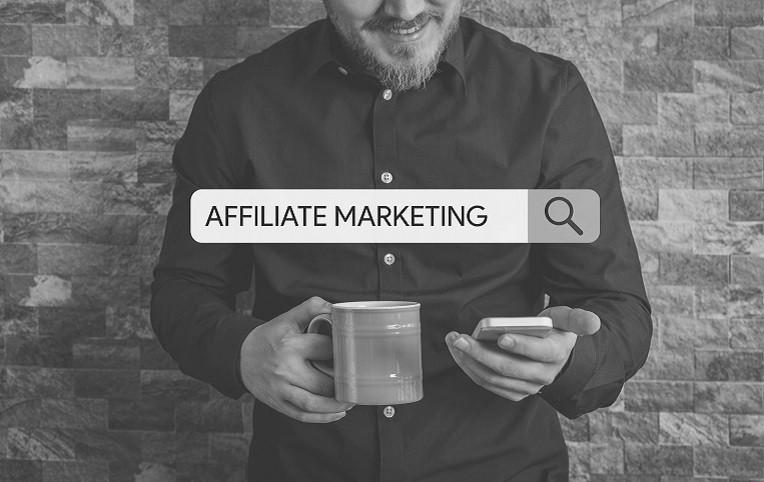 Affiliate marketing strategy involves incentivizing people to promote and recommend your product to other people.
We spoke with Arlen Robinson, Chief Operating Officer and Co-Founder of Omnistar Interactive (OSI Affiliate), to give us an in-depth understanding of how affiliate marketing helps eCommerce businesses increase traffic to their website and drive sales. Read on!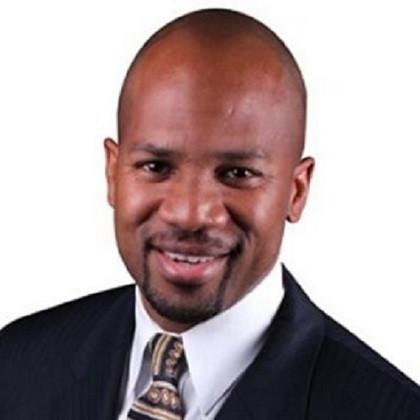 How does OSI Affiliate's affiliate marketing software help retail businesses to grow?
Retail businesses can be two things: an online business or an offline business. OSI Affiliate can help online businesses by helping them create their own referral program.
While there are different eCommerce marketing methods available, referral marketing is still the most effective. In fact, it is used by big brands like Paypal and Uber.
Referral marketing can be tedious if you do it yourself. Not only will you need a referral capture page, you'll also need to take note of user tracking IDs and rewards.
For this, OSI Affiliate can be quite helpful as you only need to set up your account you are ready to go.
For offline businesses, OSI Affiliate can help with brand recognition. By setting up a website and showcasing their products, sellers can give exclusive freebies and discount codes to their potential buyers.
The rewards will result in referrals from prospects. Since this will require setting up a referral program on the website, OSI Affiliate can also be quite useful in this area.
How can affiliate marketing help early-stage eCommerce businesses increase traffic to their website and drive sales?
Affiliate marketing has been around for more than 10 years and it continues to increase traffic and sales to websites.
This is all because of the power of compound referrals. As your website gets more affiliates, you'll get more people to refer your site to others.
With this, you are no longer limited to your team's promotions. You have practically enlisted the help of other people to promote your site for you.
Now, this may not seem too enticing if you're going to have a handful of affiliates.
But once your program picks up, you will have the potential of having hundreds and thousands of affiliates all promoting your site for you.
This can also be good for SEO as you'll get thousands of free backlinks from your affiliates.
Better SEO translates to better rankings which further translates to increased traffic and sales.
What are the 5 questions that eCommerce startups must ask themselves before crafting a social media strategy? 1. What does your audience want? eCommerce startups need to know what their clients want to see on social media before crafting a strategy that meets their desires. 2. How does your audience interact with social media?
How can eCommerce businesses get more affiliate users? Could you share a brief overview of the strategies involved?  
Affiliate marketing is essential for eCommerce businesses.
Not only will you have the capability to drive more traffic to your site, but it will also allow your customers to make money while referring people to you.
The strategy for getting affiliates can be three things.
First, get your customers to refer at least 5 people that they know to the website. Most people refer to this as referral marketing and it is done by simply telling people about the site and getting a reward in return.
The second strategy involves multi-level marketing. Some eCommerce websites have implemented a multi-level marketing feature where more recruits mean more commissions for affiliates. It is one of the techniques that can get more affiliate users to a website and is used by multi-level companies that have a few selected products on their website.
The third strategy is the use of contests. Affiliate programs with contests are three times more attractive to top affiliates. This is because they get more than just the usual commission. They also have the chance to win a prize as long as they come up as the top affiliate.
These strategies have helped most eCommerce businesses get more affiliates to their website.
What steps should an eCommerce business take to build a customer referral program?
A customer referral program has two elements: the receiver and the reward.
First, you should determine the receiver. Are you going to reward people who signed up for your program or are you going to reward people referred to your program?
There is a difference between the two. The first is 'rewarding the referrer' while the second is 'rewarding the friend'.
You can choose who to reward as well as how much you should reward them.
The second element is the reward. Choose whether you should give a freebie, a cash reward, or a percentage discount.
Most eCommerce businesses choose a percentage discount for it encourages more people to buy from their site.
But you can also use other incentives especially if your business is in its early stages.
In this case, you may want to build brand recognition through your referral program even if the reward is cash.
It is impossible to know online marketing without knowing Google. With over 3.5 billion users per day, there is just so much potential to drive traffic and sales using this platform. When people mention Google, they usually refer to the search engine and not its other tools.
Share any 5 pro-tips for omnichannel retail businesses to generate a commendable amount of word-of-mouth marketing?    
Omnichannel retail businesses are the norm. Most retail businesses are no longer content with just a brick-and-mortar store.
They also have a website, a social following, and maybe even an app. But all these channels will not mean anything if no one knows about it.
This is where word-of-mouth marketing comes in. Word-of-mouth marketing can be done in different ways.
First, it can be through a referral program. A referral program involves a page where you can include people that you know. This is powerful. Just imagine if you have 100 customers and each of them knows at least 2 people. That means 200 more people will get to know about your site.
Another strategy is to use social media channels. Most social media channels have a sharing option. This is good for brand marketing campaigns.
The third strategy is to use contests. There is something about winning prizes that excites people. Contests can immediately get more people to have an interest in your business. It will encourage them to sign up and follow your business.
Fourth is the giveaway strategy. In this strategy, you have one massive prize that your prospects can win. In a way, it seems like a contest. The only difference is that you can ask for prizes in complementing brands.
Lastly, there's influencer marketing. This entails contacting the influencer for promotions. You can do this by sending them free products and asking for their honest review. It doesn't need to be complicated.
Give us your take on the future of retail technology? Any trends and predictions that you foresee?
There is a trend towards automation. Some of the newest technologies being adopted include chatbots and the use of AI (artificial intelligence).
This can also be applied to marketing where messages are automatically tailored to the target market.
So, there is automation not only in accepting orders and delivering products.
There is also automation in customer service and marketing.
With this, eCommerce website owners should be more open to using different types of software in their business.
It is not about keeping up with the trends but more about cutting work down so that you can focus more on serving your customers.
With less time spent on mundane tasks, you can assist more clients even if you are running on limited people and resources.
Also, affiliate marketing is bound to grow. It has been effective for more than 10 years and it will continue to serve online business owners by helping them enlist their customers to promote their products and services for them.