It takes courage to start a small business. It's like the beginning of an exciting and challenging period in your life.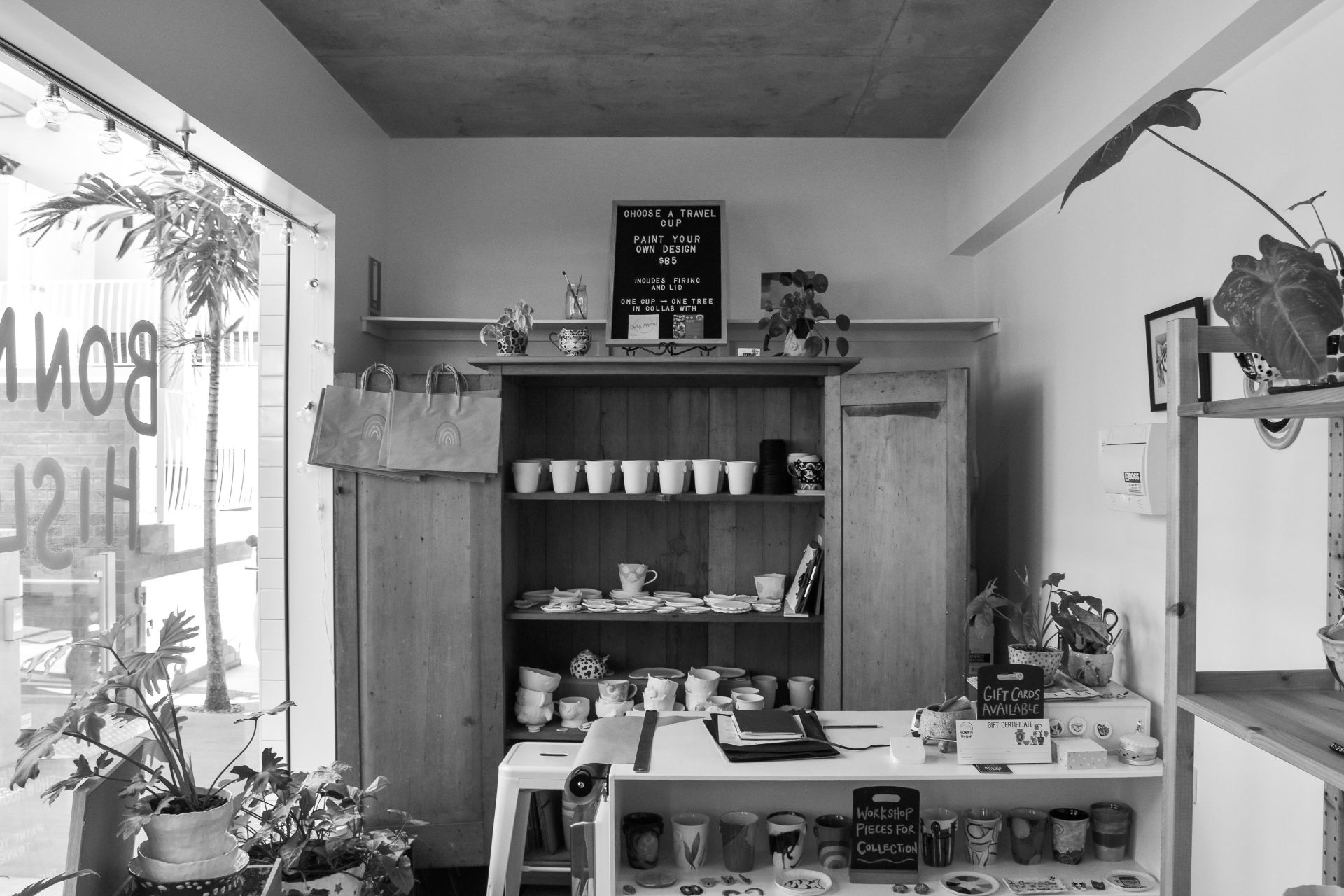 You're mistaken if you feel that one can simply wake up someday with a fresh idea, and start a small business even if it is a home business. It's not that simple.
Besides having a great idea, a successful business requires a lot of planning, financial decisions, and fulfillment of necessary legal aspects.
With the right idea and by fulfilling all formalities, someone who doesn't even have a college degree or prior experience could start a business.
However, going through that long process of planning, licensing, insuring, marketing, and more could get complicated.
To make it easy for you, we've curated a complete guide covering the steps required to start a small small business in detail.
You can use this guide to start a small business during a pandemic like Covid-19 as well.
1. Personal Evaluation
Before you start a small business, you need to evaluate yourself and your situation well. Even if you're planning to start a home business, you should determine whether you're ready for it or not.
Here are a few questions you can ask yourself for your personal evaluation:
Why do you want to start a small business?

Do you want money, flexibility, freedom, or solve a problem, or something else?

What is your forte?

What industries are you well aware of?

Do you want to start a business with a product or a service?

How much capital do you have?

Is it going to be a full-time venture or a part-time one?
By answering such questions, you can sharpen your focus.
The goal here is not to scare you away from starting your small business, but to help you think and plan it better. It's good to know your targets, strengths, weaknesses, etc.
Your business would likely take over your life once it's out there, and it is advisable to make sure that besides being challenging and exciting, it's not out of your expertise.
2. Polish Your Idea
To start a small business or home business you need an idea. Maybe you already have that idea but it's not enough.
You need to polish your idea to extract the best version of it. If your idea isn't unique and exceptional, your business might fail sooner than you think.
Find out if the idea already exists in the market. If it does, how many businesses are based on the same idea?
How can your small business provide something different from others?
For instance, even if you can provide something exactly the same as that of the other businesses but only sooner, it's an idea worth proceeding with.
Many people jump to launching their business as soon as they have a good idea, without determining who their customers would be or why they would want to buy from them.
During this phase of ideation, chalk out such important details. If you feel that you aren't passionate about the idea or there isn't a market for it, you should consider brainstorming other ideas.
3. Business Plan
After locking the idea, the next step is to formulate a business plan.
A business plan includes details like the purpose of your small business, potential customers, end goals, funding, and so on. 
For preparing a business plan, you need to conduct deep market research on your industry. Researching the demographics of the target audience also plays a major role in crafting the business plan.
It can be done with the help of surveys, focus groups, public data and even researching SEO.
Market research can not only help you understand your target customers but also their needs, purchasing preferences, and behavioral patterns. 
Just like knowing how to enter the market with your small business, it is also very important to know how to exit it when the time comes.
Before a flight takes off, the crew gives you security instructions on emergency landing and how to exit the plane.
Similarly, you need to have a plan on how to and when to exit your business. Without that, if your business ever reaches that point, you might end up losing money or valuation if you aren't able to exit.
A well-designed business plan can help you determine what direction your business is going in, how would it deal with the potential difficulties and how will you sustain it. 
4. Financial Analysis
You don't need a huge sum of money to start a small business, but an initial investment and the ability to be able to cover ongoing expenses before your business starts churning profit.
Prepare a spreadsheet with all one-time costs like licenses, equipment, property lease, inventory, etc., and anticipated ongoing costs for at least the first year like rent, marketing, utilities, salaries, etc.
To identify when your business would get profitable, prepare a break-even analysis with the following formula:
Break-even point = Fixed costs / (Average price – Variable costs)
This formula can inform you about the minimum performance that your small business needs to achieve to avoid losing money. 
If there's anything that can stop your small business from growing, it's expenses. The more your expenses, the lesser your profit.
Make sure that you plan your starting purchases in a way that you don't create that initial burden on your business.
Every business needs an initial investment. If you can pitch your idea to investors and they like it, they might fund your business.
The other alternative is crowdfunding, where multiple people from the public put in small amounts of money to fund a business.
It's very important to choose the right bank for your small business.
A huge bank might judge your initial credit score and be skeptical about lending to your business.
However, small banks could be more lenient and helpful to you, as you can also build a personal bond with them.
The other good part is that they are also well-aligned with local market conditions.
5. Business Structure
Before you start a business, you need to determine its business structure. The different types of business structure are:
Sole Proprietorship –

where you are the sole owner

Partnership –

where two or more people own it jointly

Corporation –

where the business is registered as a company and provides the benefit of limited liability to owners but is often subject to double taxation

Limited Liability Company (LLC) –

where the business has the benefit of limited liability but also simpler taxation and other policies similar to a partnership
Even if you choose an initial business structure, you can reevaluate and change it as your business grows later.
It would be advisable to consult an attorney or CPA before finalizing the business structure.
6. Register Your Small Business
Your business won't be an official entity until you register it with the government, and to register it, you would also need a business name.
Your business name plays a major role in every aspect, so make sure you have considered the best options before finalizing one.
To start a small business during a pandemic like Covid-19, you would need your business to function online. People are maintaining social distancing norms, and to thrive, it should be able to function online completely.
For that, you would have to register a domain name for your small business, so that you can run your business on the internet.
Search your .Store domain now!
Search for your business name or category. cookies.store or summercookies.store
7. Licenses and Permits
To keep your business smooth, you need to keep it legally compliant.
The licenses and permits that you will need for your small business to function would vary by industry, state, location, and other factors.
Most small businesses would need a combination of licenses and permits from federal and state agencies to operate.
The particulars and fees could vary depending on your business location, activities, and government rules.
Some licenses and permits might also expire after a set period of time. To avoid any kind of hassle, keep close track of when you would need to renew them.
It's easier to renew them than to apply for a new one after it has expired. States usually tend to regulate a broader range of business activities than the federal government.
You can also visit your state's website to find out which licenses and permits you need.
8. Taxes
When you start a small business, you'll also need to file certain forms to fulfill your state and federal income tax obligations. The forms that you need would be determined by your business structure.
You'll need to get your Tax IDs to be able to pay taxes in the future. Your federal and state tax IDs, also known as an Employer Identification Number or EIN, work as a social security number for your business.
Not all but most states require you to get a tax ID for your business. You can check your state's website for information on local and state-specific tax obligations. 
9. Insurance
Buying insurance is something that most entrepreneurs tend to set aside for later when they start a small business.
However, it's an important step and should be taken care of before starting the business. A business could be subject to sudden damages like property damage or theft.
Theft doesn't necessarily have to be physical theft. Since bank accounts and business details are online as well, hackers and cybercriminals can steal from your business over the internet as well.
Besides, natural disasters like cyclones and tsunamis can impact businesses a lot. Big business might still withstand all that, but small businesses suffer the most.
The biggest example is Covid-19, which has impacted lives and businesses all over the world. Many businesses have suffered and are still suffering because of it.
Insuring your small business can help you deal with all such occasions where your business might suffer. An insurance policy can also help you deal with costly lawsuits. A business with employees will need to purchase workers' compensation and unemployment insurance as well.
Small businesses are recommended to purchase General Liability or GL insurance, which covers property damage, persona, and bodily injury to a third party or yourself.
10. Build Your Team
Unless you want to be the only employee of your small business, this is the stage to start the hiring process. You need to make sure that you take the time to outline the positions you need to hire for, and the job responsibilities that are designated to each position.
Your business is nothing but your team. It's one thing to have a great idea, but it's the people who convert that idea into a full-fledged business.
A good team can make your business stand out, and a bad one can even fail an excellent idea. Decide the roles, and execute your hiring process very carefully.
11. Identify Vendors
The activities of a small business aren't limited to its owner or employees. There are still a lot of functions for which you might need help from third-party vendors.
Since you and your vendors are going to be co-dependent on each other, you need to ensure that you associate with professionals that add value to your business.
You should also be able to trust them as they will have access to important and sensitive data.
12. Branding and Marketing
To instill your small business into the minds of people, you'll need to work on its branding. Start with a logo, so that there's a face to the business.
Create your website, social media accounts on platforms like Facebook, Instagram, Twitter, LinkedIn, etc. Use that logo across all accounts and platforms.
Social media is a great tool for marketing and branding, and every platform has its own kind of audience.
For instance, Instagram has more of a young audience, and LinkedIn has more of a professional audience.
By posting relevant content on each platform respectively you can build your audience and also connect with them personally.
To drive traffic to your small business website, you can also start a blog. 
Do keyword research for your business, and start using those keywords across your website and blog for SEO.
With the help of SEO, you can attract people from all over the world who might be interested in your products or services. All these play a huge role in the branding of your business.
Your brand is nothing but how it reflects in front of people. If you don't get on with it when you start a business, your business won't have an audience, and hence no customers to sell to.
Search your .Store domain now!
Search for your business name or category. cookies.store or summercookies.store
13. Communication
The key to every small business's success is communication. If your customers wouldn't feel like they're heard or valued, they would never be able to develop loyalty for your brand.
Also, communication is a two-way process. It's your responsibility to keep your customers informed about your products, services, latest upgrades, special offers, etc.
This personal relationship should begin right when you start your small business.
With the help of opt-in forms, request your visitors to share their email IDs and build an email list.
Start sending them informative emails regularly.
Email marketing has some great benefits, but the best part about it is that it is a direct form of communication between your customers and your business.
Make sure that you mention your contact details on your website and social media platforms so that your customers can reach out to you if they need any kind of help or want to share their feedback.
Customer service plays a very important role in the growth of a business, and you would want to make sure that you are providing them with the best possible customer experience.
Reduce Business Expenses Fast: 8 Ideas That Are Hiding in Plain Sight
As every single penny counts in an uncertain economy, even the smallest reduction in home-business expenses can have a huge impact on its profitability.
Contrary to popular belief, cutting business expenses and creating processes that reduce expenses, in the long run, doesn't have to take a lot of effort or time. It's all about making smart choices and using a few tried and tested tips to reduce home-business expenses.
A majority of small businesses fail during the first two years, and one of the biggest reasons is that they focus only on increasing sales, and not on reducing business expenses.
Interestingly, in a study that we did with 50+ small business owners, one of the questions we asked for, "What would be your advice to other businesses dealing with the COVID-19 crisis?", one of the top answers was to reduce business expenses.
So, we're going a step ahead by giving you actionable tips to reduce your business expenses: 
1. Clear Your Debts Early
Like we know that there is a time value of money, suppliers usually are happy to give you discounts for clearing their bills early.
They have to struggle to get cash from most of their buyers and to encourage early payment, they usually provide discounts to customers.
By paying them earlier, not only can you get discounts from them, but it would also help you in building great long-term relations. They might even offer you even better deals in the future saving you even more money. And, it's a great way to prevent business expenses from piling on in the first place.
2. Use a Smart Thermostat (that's right!)
This might seem like a strange suggestion but it's one of those things that can make a big difference to your business expenses.
Air conditioning and heating are directly related to your comfort and can't be compromised. Even a small change in them could bring about a huge loss in your productivity.
However, that doesn't mean that you can't do anything to save money there.
Nowadays, there are very efficient programmable and smart thermostats available in the market that can help you reduce expenses without compromising on your comfort or productivity.
These thermostats get the best possible climate control with the least possible usage.
Smart thermostat technology is such that once installed, it can learn your climate control preferences, gauge your building's energy profile, and adjust itself automatically to maintain comfortable temperatures as efficiently as possible.
3. Hire Interns
A summer internship is not a new concept and has been around for quite some time now. To strengthen their resume, graduating students like to utilize their summer vacations by working for a good company and gain professional experience.
Summer internships don't require you to pay interns a huge salary but only a small stipend that can cover their expenses.
It's a win-win situation where the students can get to gather some good working experience, and you can get sharp and bright minds working for you for much lesser pay than you would usually pay a full-time employee in their place.
Make sure you hire interns whenever possible to reduce business expenses and grow your business.
4. Reduce Credit Card Debt
At the time of spending, swiping the business credit card to clear immediate bills might seem like a great idea. However, in the long run, it might not go in your favor.
The interest rates and additional fees that come along with your credit card transactions could just be slowing your growth.
To reduce business expenses, try to minimize the use of a credit card. It might not seem like the best way to reduce expenses immediately, but it definitely makes your long-term business financially healthy.
Search your .Store domain now!
Search for your business name or category. cookies.store or summercookies.store
5. Review Plan Costs
Your company might have incurred monthly business expenses for essential services like cloud storage, telecommunications, bookkeeping, and so many more. These ongoing expenses could also be annual plans sometimes.
If you need whatever you're paying for, it's well and good. However, if you actually require less than the services of the plan you've purchased, you might be adding on to your company expenses unnecessarily.
Review your plans, every quarter, half-yearly, or at least once every year to determine how much of the plan you are actually using. If you think a cheaper plan could suffice your business needs, go for it.
On the other hand, if your existing plan is so cheap that you end up exceeding its limits, eventually paying much more than a more expensive plan, it could increase your expenses considerably.
If by paying more immediately you can get a higher capacity plan and reduce expenses by saving on the additional fees of exceeding the limit, take it.
6. Buy Refurbished Equipment
Buying equipment amounts to huge business expenses and if you can save any money on that, it could help you reduce expenses a lot.
Many people believe that equipment should be bought brand new only for quality purposes but it's not always true. Many times refurbished equipment can provide as good quality as a new one, but more a much lesser price.
The trick is to buy it from genuine and trusted sellers to avoid the risk of damaged equipment. Even the authentic brands of the equipment sell refurbished equipment for lesser prices, and it might be a great idea to buy it from them.
7. Modernize Marketing
Paid advertising has always been an essential element for business. However, gone are the days when your business would be completely dependent on paid ads for its brand awareness and promotion.
Even though you can't eliminate advertisement totally as it comes with its own benefits, you can definitely substitute a major chunk of it with digital marketing to save money.
With digital marketing techniques, including email marketing and social media marketing, you can expand your brand's reach by spending minimal money, or even no money at all sometimes.
By indulging in referral programs and influencer marketing you can increase the ROI of your marketing techniques considerably, as people usually trust the buying choices of a known or influential person.
If you need to reduce business expenses, modernizing marketing can take you a long way.
8. Barter
If your supplier can use a product or service that you provide, you might be able to work with each other in a way that saves money for both of you.
Before the invention of money, people used to survive on the basis of barter exchanges only. Now, even though the world economy depends on the currency system, the concept of non-monetary exchange is not completely obsolete.
In fact, due to the advancement in eCommerce, now barter is even easier with organizations like Tradebank. Just set up your account and start exchanging services that you need. Besides bartering, it also helps in growing your business network.
Final Thoughts
There it is, a complete guide on 'steps to start a small business.
Even though we are in the middle of Covid-19, you can still start a small business during a pandemic with the above-mentioned steps.
To stay safe and adhere to social distancing norms, you can easily start a home business.
Don't let this pandemic ruin your business plans for 2020. Especially, not with our guide to help you with steps to start a business.
Search your .Store domain now!
Search for your business name or category. cookies.store or summercookies.store