Running an online business is more work than what meets the eye.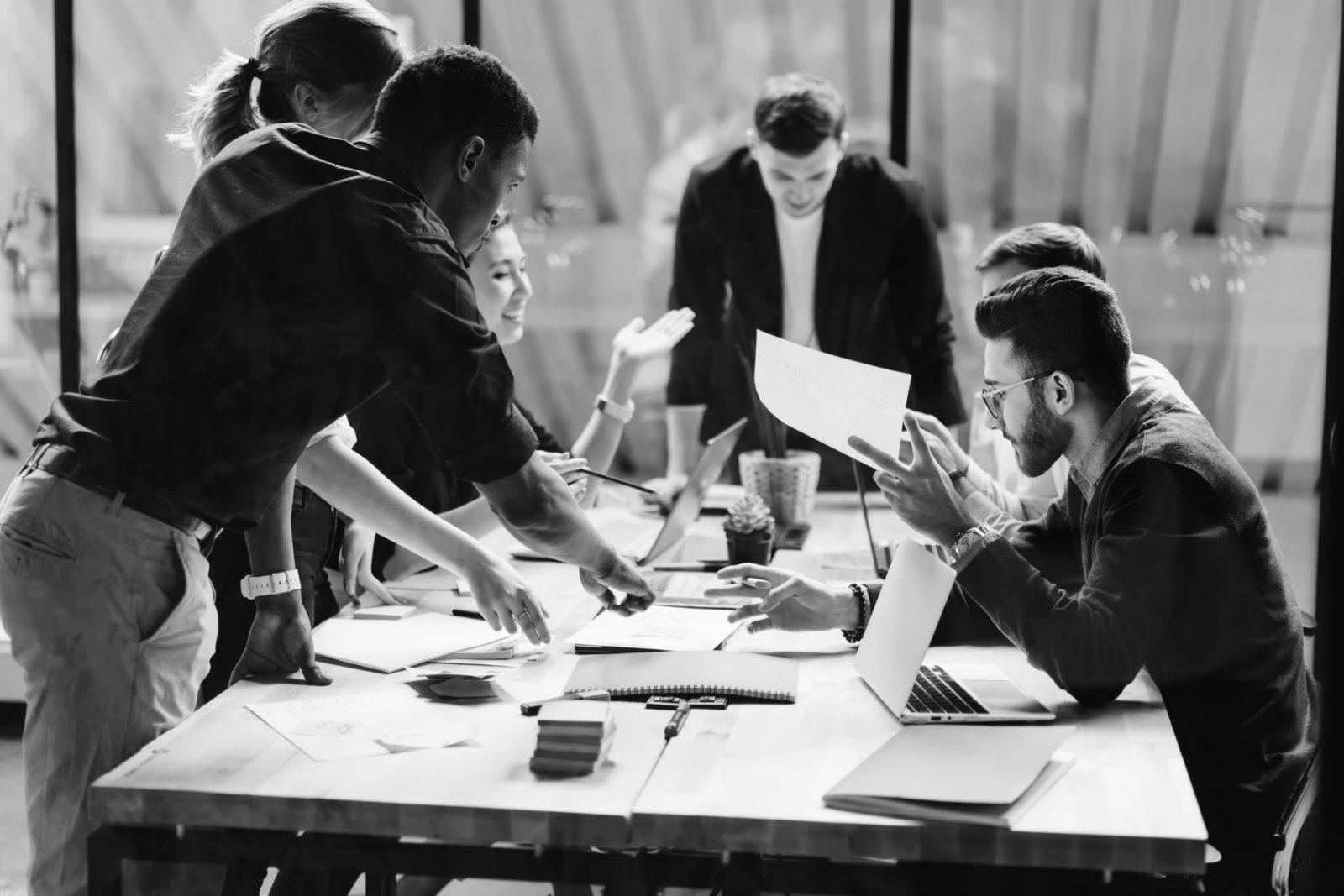 Not only do you have to consistently perform at your optimum level, but also keep up with the latest trends and happenings of the industry.
However, albeit tough, it is not totally impossible.
We spoke to Kabandi Saikia, the co-founder of Omnify, a cloud-based online booking and scheduling software for small businesses on her life as an entrepreneur and what it is like to run an online business.
What was your entrepreneurial journey like? Tell us the story.
I call myself an accidental entrepreneur. Destiny had the biggest role to play as I chanced upon meeting my now co-founder, Manik Mehta in 2013. We both were sports enthusiasts and we hit it off instantly.
We folded our first startup realizing that it was almost impossible for us to scale.
We started building our second start-up LinkMySport which was a platform for sports businesses to manage their business online.
That is when the idea of Omnify started taking shape.
We had worked extensively on the B2B side of the Sports & Fitness Business by then and understood the challenges and pain points.
At that point in the market, there were tools that helped you do scheduling well and a few that helped you sell, but there weren't any platforms in the market which helped you do both and that's exactly where we wanted to be.
We spoke to nearly 200+ entrepreneurs between Jan 2015 – Mar 2016 understanding their pain points with bookings, payments, operations, etc.
That's when we started building a horizontal B2B SaaS product with a singular focus on helping Small Services Businesses Sell and Schedule better. Omnify was officially launched in August 2016.
Tell us about your business, and how does it help companies?
Omnify is basically 'A Shopify Store for Services'. Shopify revolutionized Product e-commerce with their platform and with Omnify we intend to do the same with Services e-commerce.
Our growth is directly proportional to our customer's growth. So, our primary focus is to help our customers' online business grow.
Omnify provides the customers with a Service store instead of a booking page. The Service store is designed to increase conversions.
The best part is that depending on the business model, they can choose to sell their services however they want – be it the look of the store or the way they want to take bookings or how they want to sell the services- recurring session v/s, one-time, event-based v/s ongoing, one-to-one v/s group classes, class packages, etc.
The flexibility that we offer is our core value proposition.
When it comes to choosing between client satisfaction and profits, what do you give more importance to?
When we started, we needed money and we hustled our way towards it. I strongly believe that the biggest validation you can get is when a customer pays for your product.
One of the prime directives of any online business is client satisfaction regardless of whatever your limitations are.
Unless you focus on client satisfaction, you can't grow.
Whatever shortcomings we had with the product, we compensated for that with our support.
You can only make money if you have happy customers. They both go hand in hand.
This article includes all the necessary tips and insights that you need to build a slick and modern eCommerce website for your business.
What do you do to keep your customers engaged?
Customers are the main stakeholders in any business. It is important to communicate with customers about every new value-add.
Therefore, we send an email every week informing our customers about new releases, the value that they can gain from a feature or any new initiatives that we have started, etc.
The response and engagement have increased by 5x. If you are building a company that you want people to love and respect, it's important to be transparent.
We also started a public roadmap and shared it with our customers.
They can "like" features which they really like and give us feedback right there. The response has been amazing!
We have recently started doing webinars and the value of this channel has been startling! It's a wonderful way to engage with your customers.
We have also released Omnify Academy recently. It is an organized knowledge base of all our video tutorials and it's a way to get our customers to make the most of our product.
On top of all these, we regularly communicate with customers 1-on-1 via chat and calls.
Any specific person in the industry who inspired and motivated you for your entrepreneurial journey? 
I haven't had the chance to meet the people I really admire, personally. But I would really want to mention a few people.
Things changed drastically for us after I joined Aaron Krall's SaaS Growth Hacks Facebook group.
That group is a gold mine if you are into SaaS. You get to learn, share, and get feedback on your online business.
If you can follow 10% of the learnings shared there, you are on!
I also follow Noah Kagan's podcasts and videos. They are so practical and positive.
Download past episodes or subscribe to future episodes of Noah Kagan Presents by Noah Kagan (#30 Facebook, founder Sumo.com + AppSumo) for free.
As for my co-founder and I, we are both Tomasz Tunguz fans. Really want to meet him someday. Jason Lemkin is another such person we really want to meet.
How did you get into helping growth marketers/entrepreneurs?
Every now and then we do a free review of our customers' business. We try to talk to 1 customer every day and understand how we can help them grow.
This is how we are designing our outbound campaigns.
We reach out to 20 potential customers every day and the emails we send are personalized. We have been at it for some time and the results are great.
Whether one is selling from their Website, Omnify Service Store, Facebook Page, or even email, we help them optimize.
What habits have you adopted that help you stay up-to-date?
Reading at least 1 article on growth every day: I have made it a habit to read at least one article (on Medium mostly) about growth every day without fail.
Removing all news/media people from Twitter and only following entrepreneurs: This has been a game-changer. It's so positively motivating to follow people who help you grow.
Podcasts: I can just listen to it while I am cooking or commuting to work. Nathan Latka is my current favorite.
I also love SaaS podcasts, Masters of Scale, and Intercom on Products.
Paige Arnof-Fenn, Founder & CEO at Mavens and Moguls, shares her views on forming the perfect eCommerce marketing strategy.
Can you dive into some of the fundamentals of building an online business that growth marketers tend to skip?
One of the most important marketing tips that small businesses can use is to track every single thing you do!
That's paramount and most of the early-stage companies ignore that.
This can be attributed to not having enough bandwidth, not having the understanding or skills, or even not seeing any immediate effects.
I remember, I went into a week's hibernation, bought a course from Udemy, learned it, and set-up it up. It's super important. So, yes, track and track every single thing.
What are some of your favorite marketing tools?
There is this amazing fresh marketing tool for eCommerce and small businesses in the market called First Promoter. It's an affiliate tracking software built for B2B SaaS companies.
SendX is another powerful and robust customer engagement platform. It has everything from drip campaigns, landing pages, pop-ups, etc.
I love FTL too. Gerard is a champion in customer engagement.
How do you stay up-to-date with the marketing/startup industry?
SaaS Growth Hacks and other industry-specific Facebook groups are a boon. I try and keep track of every mention and see what the discussions are about.
I try to stay up-to-date with customer expectations that help us immensely in product improvements.
Also, (visiting) Product Hunt is a ritual. Every day you see new products and learn from them.
Have any recent marketing changes caused you to amend your strategies?
Facebook has evolved into an enormously powerful Ads network.
You can see a gradual shift as it's becoming the main ad platform. This has forced us to re-evaluate our growth strategy for 2019.
We are working on our digital marketing efforts and hopefully, I will have some numbers to share at the end of the first half.
What makes your online business stand out?
We focus on the growth part of things while most of the other scheduling tools out there do not. And, that's fair.
They handle a different category altogether and probably act as an alternative to Google Calendar.
Our focus is to help them sell their services along with automating their scheduling and workflow.
We also focus on adding features and integrations that help these businesses generate more leads and prospects online.
Omnify's mission is to help businesses grow more while automating the day to day tasks focusing around Growth, Communication & Automation!
Tell us about the latest trends in your field of expertise.
There are ~30 million+ SMBs and less than 10% of them are online.
There has been a constantly evolving need for these small businesses to engage with new digitally aware customers in more than many ways.
With the big online business like the Amazons and Eventbrites of the world, people expect similar ease of doing business with Small Businesses as well.
This has made the relevance of a Shopify or a Big Commerce or an Omnify more than ever. You need to be where your customers are. Welcome to an omnichannel world.
Search your .Store domain now!
Search for your business name or category. cookies.store or summercookies.store