Simply setting up your eCommerce store isn't enough to sustain in the global and highly competitive market of online selling. You need the ammunition to combat, overcome and outdo the competition at all times. The best way to do this is to enhance your eCommerce UX.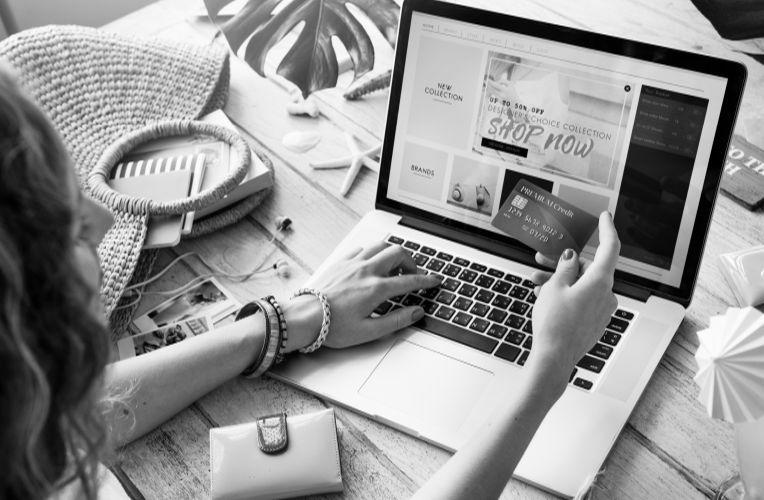 We speak with Joe Edwards, the Executive Director of Tonic3 and W3, to shed light on how eCommerce UX plays a pivotal role in driving conversions and how businesses can enhance their eCommerce UX. Read on!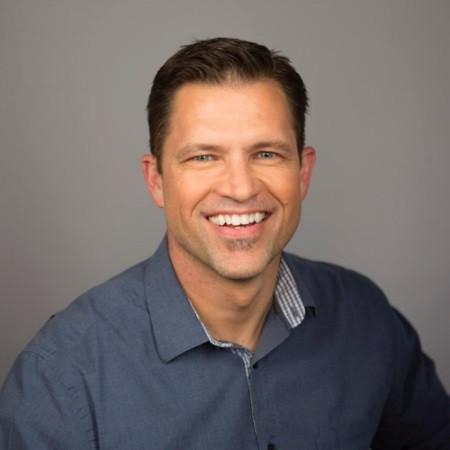 What inspired you to start Tonic3 and W3? Tell us the story.
In 2014, we decided to get very serious about User Experience and wanted a team to have its own DNA with a ground-up UX approach for all its work. We launched our UX brand, Tonic3, with an extreme focus on "doing UX right".
Tonic3 is a part of W3, which is a full-service digital agency. Today, we do core UX work as well as full-service digital transformation work with clients across 20 countries and ten industry verticals.
Could you give us an overview of how eCommerce startups can start their web design process? What steps and tools should they ideally take/use to get started?
We've put together a free resource, Practical UX Methods, to help eCommerce startups think through UX methods and to understand how to use them.
I think it's helpful for a startup to think about UX itself as a process. This framework allows a lean startup to capture the concepts and then adapt them to the stage, bandwidth, timeline, and budget available.
We break down the eCommerce UX process broadly into four categories: Discover, Design, Test/Iterate, and Develop. The tools at Practical UX Methods mostly fall under 'Discover'.
For 'Design', we believe in prototypes and then user tests to iterate on the prototype. This allows you to think about the architecture, data structure, and all the functionality necessary before you commit to code.
For companies using agile development, the UX sprint should run one or two sprints ahead of the development sprint.
The growth of the ecommerce industry remains strong. In the U.S., the industry grew by 15.6 percent to $394.86 billion last year, with ecommerce comprising 42 percent of all retail growth. Consumers have also now shifted to mobile. Mobile ecommerce poses another set of challenges to success which leaves online merchants little choice but to continue adapting.
Can you share 3 pro-tips for small businesses to enhance their eCommerce store's UX?  
Every company is different and niche markets have niche peculiarities. However, I can think of the following tips.
Good UX is humble.  We have our designers sit beside our clients on the other side of the one-way mirror during testing. It can be nerve-racking to watch a user tear apart your design. But that is a core premise of good UX – we test and then follow the results. The best designer can get close, but you need to bring a humble approach to your work.
Don't fall in love with your design. Design is to web what fashion is to clothes. User tastes and expectations change. Know your objectives, know your metrics, and move accordingly. With a mantra of 'prototype and test', you won't be caught flat-footed.
Don't be intimidated. You can do paper prototypes, you can go to the local coffee shop and show people hand-drawn sketches, etc. There is a myriad of fast and inexpensive guerrilla UX tactics. Get after it, then iterate on the stuff you falter on.
How can eCommerce websites optimize their design to include a smart information architecture and content strategy?

We see online buying decisions becoming more and more reliant on background information, product description, comparisons, and comments from users. eCommerce sites should think of themselves as accompanying the user through the buying decision – providing the tools and prompts all along the journey, and post-purchase as well.
We encourage our clients to define eCommerce as the toolset that helps the user along the buying path, not as a catalog and a cart. Using personas and journey maps as our guide, and user testing as our data, we can determine when and how to introduce each tool.
One of the key technologies along this path we see maturing in the marketplace is AI-driven bots. We use IBM's Watson suite for our projects, but Google and others also have suites available, and some are even available for free. We advise being careful about your data when choosing an AI platform.
What are the top trends shaping the future of retail business, both online and offline? Omnichannel will become more prevalent. Consumers are beginning to expect a full-service provider that links them online and in-store. Notifying your online audience of an in-store or pop up event can generate in-person traffic.
How can analytics help online businesses gain insight into designing better eCommerce UX and UI?
Traditional analytics are critical for an eCommerce website. To link that with UI (or more broadly UX), there's a simple sequence we suggest:
Baseline testing. What are the key paths you want your different user-types (personas) to follow? These "happy paths" should already be defined in your user stories.
Develop testing scripts along these happy paths and run tests periodically. You can use a UX agency like ours or sites like UserZoom, Loop11, and others. The key point is to have the personas, user stories, and happy paths defined so you can test well.
Based on testing, try tweaks to address any friction that you find. This can be in the form of formal testing with prototypes and testers, it can be A/B testing with a small % of your tracking or one of many other methods.
Using the data derived to make changes to your production site and monitor your metrics – then repeat.
What design trends do you foresee in the eCommerce UX space?
We think over the next 24 months the industry and users will begin to coalesce around expectations for how video and bot tools will be best used. Beyond video and bots, we see a split in design approaches between e-commerce sites that move product at high volume with low margin, and those that sell a brand, status, or experience.
Design in the first category is a "form over function" exercise where design serves algorithm and big-data-driven practices like dynamic pricing, dynamic suggestions, and logistical capabilities such as same-day fulfillment (think Amazon, Alibaba, eBay, or Walmart).
Design in the second category is used to evoke responses in line with the brand, image, and value perceptions. Apple is the standard-bearer here, but you can see the same approach being used by traditional luxury brands, such as Omega and Versace, to non-luxury sites that still trade on an image like Dollar Shave Club. We encourage eCommerce startups to think about which camp they fit in as that will drive design, UX, and development decisions.