Farmers are the force that make a nation healthy and prosperous. They provide the nourishment and vitality that empower humanity to forge ahead and build a society. Farmerz.Store is an online store specializing in men's grooming products as an ode to the effort that farmers contribute to an ever-growing world. We speak with Vikas Bhardwaj, Brand Manager at Farmerz.Store, to drive us through the importance of social media in promoting online stores and what makes the products of Farmerz unique. Read on!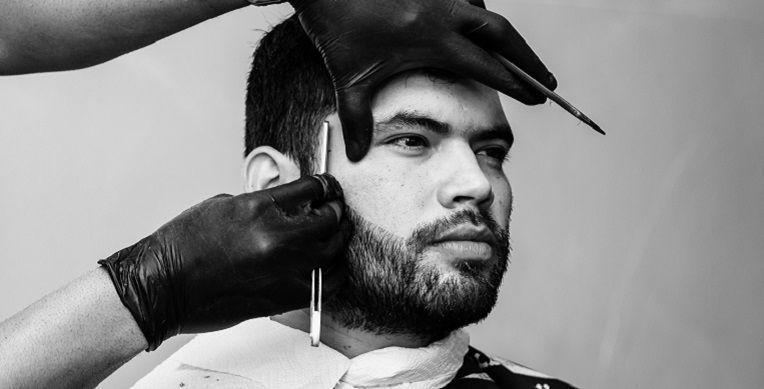 What inspired you to start Farmerz.Store? Tell us the story.
Since the beginning of civilization, farmers have always been catering to the needs of humanity. Just like an army officer; a farmer also contributes to our country and we must be thankful to the farming community. The word 'farmer' is very close to my soul as I belong to a village & farming background, so I choose Farmerz to be our brand name.
With a mission to provide men with pure and premium quality products all over the world, we have started with men's grooming products. We will soon add a unique range of products to our brand.
What makes the products of Farmerz different and unique from other men's grooming products in the market?
We, at Farmérz Luxury Care, consider ourselves more as a community and a movement, rather than just an enterprise. Our grooming products depict a journey of natural ingredients from farm cultivation to a fabulous formulation.
All our products are formulated in Canada by Dr PR Singh, who is a well-known cosmetologist withg more than 40 years of experience. After thorough research & development, our products have transformed into a pure luxurious experience. We are very meticulous about the quality of our products and believe in delivering our best.
How important is social media in promoting online stores and acquiring new customers? Is it an important marketing channel for Farmerz?
Indeed, social media is a very important platform to get started and to acquire new customers and keep their trust. With social media, you can reach your target audience easily and effectively. From product advertising, grooming tips, building confidence or even motivation, we cater to our customers in every possible way via social media.
When we started our Facebook page, we never expected the kind of love & support that we have had from our family of followers. For our team, social media is not just a place to advertise and reach customers but also a platform to share & spread happiness through our brand.
Since the beginning of civilization, A Farmer has always been catering the needs of humanity. We are Thankful to Our Farmers and Farmérz is a tribute to them. Our Products are the journey of Natural ingredients from Farm Cultivation to Fabulous Formulation.
What are the trends you foresee in the world of eCommerce?
According to me, customers are always looking for something new and creative. eCommerce businesses are constantly coming up with great ideas that are already trending. Health, beauty, fashion, technology, and living are a few categories which I believe will continue to grow in the future.
1. One Sales Channel won't Cut the Mustard Smart Insights suggest about 85% of online shoppers start a purchase on one device and finish on another. To just be selling online is no longer enough. Shoppers now have the option of multiple sales channels - offline, online, mobile, in-store pick-up, and more.
Could you share some tips for other businesses that plan to start an online store?
For those who are planning to start their business online, I suggest the following:
1. Start something that you are passionate about; not something that might be a big business.
2. Online stores take time and patience to build and grow. You must not expect an immediate result. You have to work very hard to get things going and to attain success.
3. Believe in yourself; clear your mind and you can achieve your goals.
4. Get all the information related to your business and don't hold back and don't get tired – keep yourself inspired.
What are your future plans for Farmerz?  
Using the letter 'Z' in our brand name has an underlying logic behind it. Farmerz is will soon become an online store that offers everything from a to z. Also, we will be promoting social awareness campaigns that benefit our nation.
We have already started an offline campaign with the name 'Clean & Green India', through which we request people to keep our country clean. Our Future plans are not only to delivery happiness online through our products but also offline through our efforts.
Why did you choose a .STORE domain name? How is it helping you develop a unique online brand?
.Store is going to be the future of eCommerce, it sounds very familiar to shopping online. We choose .Store because we had a plan to set up a one-stop online store and it is perfect for our domain. It sounds a bit different and new to customers and also defines our business effectively.
Starting an eCommerce business or a retail store? Get your website on a .STORE domain. Find out more here.