Running an online business is great, but it definitely comes with its own set of challenges. The truth is that starting a business of any kind requires a lot of hard work.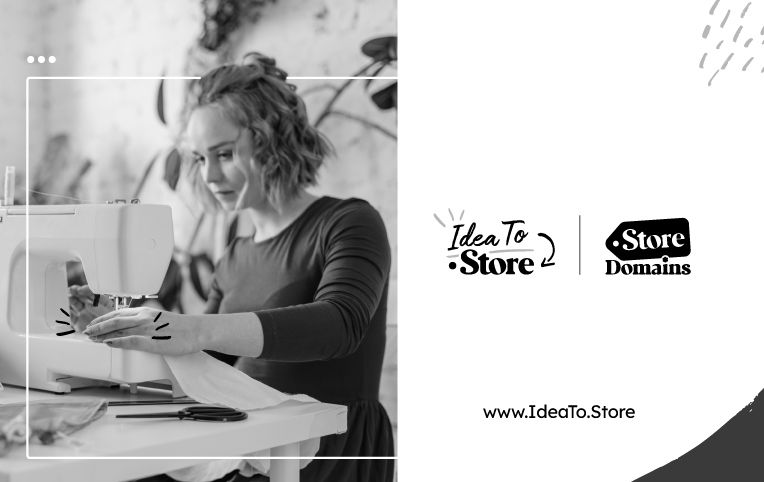 eCommerce is just a platform that helps you in setting up your business virtually and allows you to reach people all over the world from right where you are. But to take advantage of that and start your own online business, the first thing you need is a business idea.
Creating an online business is about connecting the right people with the right offering. Countless people have made their leap into entrepreneurship and with the right idea, you can too.
We asked entrepreneurs to share with us how they came up with ideas for their online businesses.
Let's find out what they have to say!
1. Mitch Goldstone, CEO,

ScanMyPhotos
It was the easiest decision ever, how we came up with our eCommerce business. Before ScanMyPhotos.com began, we shared our idea with everyone.
I explained to them that there are trillions of analog photos needing to be digitized, and they got it. In the end, a business is all about solving a problem.
The challenge was how to create an online company that people can trust. How to design a photo scanning solution that was affordable and fast was the question we were trying to answer.
ScanMyPhotos was lucky because the U.S. Postal Service got it. They understood that people trust the Usps to deliver the most valuable possession, irreplaceable family photos.
They sent out a production crew to produce the commercial. That's how it all began.
2. Sara Anderson, Co-Founder,

36vine
We started the perfect quarantine business, and that was houseplants. With climate change occurring, Jimmy, my cofounder, and I realized that we had to do our part in helping to facilitate change, which is why we set up 36vine to bring the outdoors in.
Whether it's apartments, homes, offices, or even warehouses, it is all of our duty and obligation to give mother nature a helping hand. And we need to do that by integrating plants into our lives and practicing more sustainable routes to consumption.
I felt overwhelmed by the noise and negativity that all forms of media were bombarding my everyday life. So I created my first life token bracelet to easily remind myself of gratitude.
Then I thought that a bracelet that can save lives might help others as well and Life Token quickly grew to become a huge bracelet company. It is proud to have touched hundreds of thousands of lives and goes on to save tens of thousands from hurting themselves.
4. Rahul Mohanachandran, Director,

Ottwo Limited
My wife and I came up with the idea of TeepeeShop.com after our daughter was born. We always wanted to launch a product that is highly visual and something that is ideal for social media and teepees or kids' tents fit that product perfectly.
Finding a product that we will be a customer of was quite an exciting part of starting this business. And potentially involving our daughter in selecting teepee designs in the future is also something we are planning to do with the business.
5. Lee Grant, CEO,

Wrangu
In my case, I create new business concepts by identifying holes and minor issues in the way clients are served. As a business owner, I became aware of these minor details and came up with the concept of an online store.
Creating and keeping an online store is less expensive than maintaining a physical store because you don't have to pay rent or acquire a space to start your business. For example, free advertising, often known as content marketing, can help you advertise your company.
You will be able to save money on marketing activities as a result of this.
6. Lakia Pearson, Co-Founder,

1133 Candles
My husband and I have been married for 17 years and we have two precious children. And like many people, we enjoy lighting scented candles in our homes.
But we had to get rid of our store-bought candles because they triggered my husband's allergies. One day, while I was praying, God gave me the idea to make my own candles.
I had no idea what I was doing at first. But after much research on the benefits of using soy wax, we started testing and made a variety of scents to share with our family on Thanksgiving Day 2018.
They bought every candle we made and that's how our family business was born in Lakewood CA. Our mission is to spread the gospel of Jesus Christ (Luke 11:33), provide you with Christian Gift candles to fill your home with a sweet aroma, and give back to local nonprofits.
Our candles and wax melts are high quality and handmade with love. We use 100% soy wax, phthalate-free fragrances, and lead-free cotton wicks. We package and ship your items with care along with a handwritten note, prayer, and a sample.
We are more than a candle company and gladly support Olive Crest, Lakewood Meals on Wheels, and Project Shepherd.
7. Martha Joveluro, Director,

Shopitnear
My husband and I recently launched Shopitnear, a marketplace for UK Small Businesses. We had the idea to start Shopitnear during the first nationwide lockdown in 2020.
Often, supermarkets would run out of staples such as flour, while local independent shops still had supplies but limited ways of connecting with customers. So we decided to start a marketplace website.
This website would allow customers to browse a wide range of products from different small businesses across the UK and easily filter to find those within their locality. Our mission is to make it easier than ever for customers to Shop Small and for Small Businesses to thrive as a result, to the benefit of us all.
My wife Maika and I run lastlooksfx.com which is a specialty retailer (brick and mortar as well as eCommerce) serving film products, commercials, theaters, haunts, and more. We started the store in 2018 because although Utah has a strong film community, it never had a local supplier like this.
My wife Maika works in the film industry as a makeup artist and hairstylist so has known about this need for a while. So we took our knowledge in retail and opened up our store, with the eCommerce portion starting during coronavirus.
The name Last Looks comes from a term used on set when they are about to start shooting a scene. The Assistant Director will call for last looks which gives the hair and makeup teams a minute to go and fix up anything they need to with their actors before the scene starts shooting.
I opened up Rage Gems & Jewelry in February, right smack in the middle of COVID. I left an Executive Director position to pursue my dream.
I have been making jewelry for almost two decades as a form of mental health therapy. It calms the simmering rage that lives inside me at all times from living in a Patriarchy.
Each piece of jewelry I make has a rage title such as Is It My Confidence Or Success That Intimidates You Or Is It Just Because I'm A Woman Necklace. I came up with the name as everything I make is made from pieces of my rage.
I'm an intersectional feminist so my store, hopefully, makes that clear. I also purchase from LGBTQIA plus feminist BIPOC designers.
I have both an online store and a brick & mortar store and the business is about 50/50. I ship all over the country and have also started shipping internationally.
We are a new supplement company that launched in January of this year and we had come up with the idea for our company in our college dorms as collegiate athletes. Our founders were wrestlers, and we were always looking for supplements that could help us get any kind of edge with our performance.
The issue was that we could never find complete formulas that had all the ingredients we were looking for at the clinical dosages. So we would just buy bulk powders of the ingredients we wanted and make our own formulas.
Other people on campus liked our stuff, and we thought we could possibly create a business out of it. We spent 3 years researching the ingredients we wanted to use.
And now we can proudly say that we are the FIRST supplement company to ONLY use ingredients in our products that have shown to be effective in HUMAN clinical studies. And all of those ingredients are used in our products at the DOSAGES that showed effectiveness in those studies.
11. Zoe Chapman, Owner,

Kiddiwhizz
The name of my online store is 'Kiddiwhizz', and it comes from a combination of words. Firstly, my invention, the 'Whizzer' is the product I sell in my store.
The Whizzer is a handheld unisex toilet for kids. 'Kiddi'- 'Whizz' term used for 'pee'. As it is a problem-solving product it types in with the 'Whizz' term used as a 'smart'.
12. Jessica Rose, CEO,

Copper H2O
We are a 100% female-run eCommerce social enterprise. We started our business in 2015 and have come a long way since then, with many challenges and roadblocks along the way. 
We were motivated to start our business in order to tackle a new challenge and have a more flexible working life on our own terms. We were also attracted by the idea of building social good into our DNA and ensuring that we gave back to our community and focused on more than the bottom line.
For those considering starting a business, we recommend starting by giving careful thought to your ideal marketplace, whether that be local, national, or global. Have there been any developments in the marketplace that leave a gap for a new entrant?
Do your ideal customers have a problem or pain point that is not being addressed? Spend a good amount of time reflecting on these matters and get some ideas.
Then we recommend using Google Trends to assess the extent to which your idea could address a need as reflected by what people are searching for on Google. If your concept is reflected in upward trend lines over the last 1-3 months, you may have caught onto something early which may continue to rise in popularity and demand.
However, do not be discouraged if Google Trends does not support your concept, especially if your concept satisfies a new want or need. As for our own experience, several years ago we discovered a unique product, namely copper water bottles which are aesthetically pleasing and also have interesting antibacterial properties.
Based on our research, we determined that the product was not yet popular and there did not appear to be any competitors in the marketplace. We decided to enter the marketplace and have since become the market leader in the product.
We did so without any outside financing and bootstrapped the whole way. We pride ourselves on providing an unparalleled customer experience.
We have also long maintained a good karma program whereby we donate 15% of our profits to non-profit groups that work to supply clean drinking water in developing countries. 
13. Gabriel Dungan, Founder & CEO,

Visco Soft
In my eCommerce company, we sell luxury mattress toppers and bedding at an affordable price so that good sleep is accessible to everyone. We believe that we can improve people's lives through thoughtful design, innovative materials, and greater overall value.
It is this belief that energizes our daily work. We understand that each person has their own sleep preference and many have unique sleep challenges.
This understanding has challenged and motivated us to create an assortment of products able to deliver quality sleep for everybody and any budget. We chose eCommerce so that we could reach as many people as possible, no matter where they're located.
I had to end the 9-year long career that I made for myself in the U.S. Army due to sustaining several traumatic brain injuries performing airborne operations with the 82nd Airborne Division. So I came up with the idea for my online store on a shopping trip to Office Depot for school notebooks for taking notes in college.
I was seeing the same style notebooks I remember seeing as a kid getting notebooks for school. Butterflies, Dogs, and Cats all on the front covers of these notebooks.
I decided no more, I would make my own for me. I loved how they looked so a week later on July 26th, 2016 I ran a paid ad on a social media account that had over 9 million followers, I sold over 8,000 in 24 hours.
15. Bob Herman, Co-Founder,

Luv To Laugh
We came up with our store name Luv To Laugh in honor of our Bubby (grandmother), who always "luv'd" a good laugh and enjoyed life to its fullest. She was witty, fun, and had a great sense of humor.
She called her children and grandchildren every week to say hello and share stories. She lived to 93, taking care of grandpa, her husband of over 50 years, for the last 10 years of her life, while continuing to inspire people around her to laugh and enjoy life.
Allegiance Flag Supply was born from the need to replace the previous American flags my husband and I received as gifts after our wedding. We noticed that the ones we were given deteriorated quite quickly and would wrap around the flagpole. 
So we looked into creating a more resilient flag for all climates that wouldn't be imported from another country. Since the start, we have remained completely self-funded, hiring third-generation seamstresses.
Also, we have been working with other family-owned U.S. companies to provide the textiles and nylon required to produce the best quality suitable for this patriotic product. We don't cut corners.
Rather than using plastic fibers like most flags these days, we instead opted for 200 denier nylon thread to ensure longevity and resilience. Along with Vermont white ash poles, anodized aluminum spinners, and cast iron brackets, we offer everything flag-related except for the wind.
17. Sabrina Hartel, Creative Director,

iNNo Art Prints
I'm an artist who sells art prints at an online marketplace to reach people out of my area. I'm an artist and I feel that online commerce is the next generation in doing business and that's how I came up with the idea for my online business.
18. Yuvi Alpert, Founder, Creative Director & CEO,

Noemie
Having had prior experience for over ten years working in the accessories industry, I was looking to establish myself with a DTC product that could cut the middle man out. I also wanted it to vertically integrate itself to reach our consumers without the high markup often found in the luxury items industry.
My past business ventures taught me that the manufacturing markups made my jewelry less accessible to family and friends who I felt represented an ideal demographic. As a result, I was inspired to create Noémie, a direct-to-consumer fine jewelry retailer.
And at the same time, I was changing the landscape of fine jewelry by eliminating added costs that typically come with traditional sales, marketing, and distributing models.
Additionally, I have set up a non-profit fund in conjunction with Noemie to help save wild elephants from being poached and threatened. Preserving our wildlife and bringing joy to those who want beauty without the need for big bucks is my motivation.
It is what keeps me working till late at night and up early each day and inevitably was the reason for starting my brand.
19. Joani Di Campli, Owner,

Boobalicious
I came up with a store on a hot summer night working in retail when I was sweating really bad under my breasts. So much that I turned to my coworker and said that there should be an all-natural breast deodorant.
I realized that I should start it and I would be calling it Boobalicious. And with just 75 dollars, Google and I created the brand Boobalicious.
20. Dan Potter, Co-Founder,

CRAFTD
CRAFTD was launched in 2019 looking to create high-quality jewelry that's fashionable and could be sold in a direct-to-consumer model. Based out of London, we set out to fill the gap between quality and price, without the unnecessary markups found across the industry.
Having a passion for the item you're selling is everything. Creating something you believe in and also want to wear translates.
Wearing our pieces speaks without words, symbolizing self-belief, expressing – you know who you are. From this, CRAFTD has become one of the fastest-growing jewelry brands in the world.
21. Isabel Serna, Founder & Head Designer,

Black Lamb Studio
After having the inspiration for 10 years, I started Black Lamb Studio back in 2014. After working unfulfilled corporate jobs, I finally decided to go on my own to make my dreams a reality.
A shop where I will get to design the things that make me happy, where design and art could intersect in my vision and she could turn the things she cared about into products.
I created my online store wanting to feel creatively free to express my vision as an illustrator and designer by creating my own products. I wanted to offer beautifully designed products focusing on specific niches such as dog moms, crazy plant ladies, girl power, and local souvenirs.
Thanks to my online store, our products can now be found in retail stores across the country.  Inspired by traveling, nature, and the beauty in ordinary things, our mission is to create colorful, positive, fun, and whimsical designs that put a smile on your face.
22. Talia Boone, Founder & CEO,

Postal Petals
I was first introduced to arranging flowers a few years ago. It began with me wanting fresh flowers in the house and being curious about what kind of arrangements I could create on my own.
Almost immediately, I fell in love with it. It was so calming and relaxing that I started to look forward to the hour or two that I would get to arrange flowers.
It would help me to decompress and quiet my mind. It became my go-to form of self-care and a way to relieve stress.
Two months into quarantine last spring I was super stressed and desperately in need of a floral fix to ease my nerves as the walls in my home began to close in on me. I needed fresh flowers but the LA Flower Market was closed due to the lockdowns.
After looking around online for other ways to get my hands on some flowers, I came across a flower wholesaler who shipped flowers to large clients like florists, event & wedding planners, etc.
I just cold-called him hoping to convince him to reduce his minimums and ship me a small order of flowers that I could arrange at home. Through that conversation, I learned about the obstacles that prevented him from accommodating my request, but by the end of our 2-hour call, my mind was spinning.
I realized that what I wanted didn't exist but that could be an opportunity for me to possibly fill a hole in the marketplace. I immediately went to work putting together a wireframe for what the business could look like.
That was in May and by late July we launched in beta with nearly 20 domestic farm partners signed up to ship for us. Today, we're shipping flowers all across the country.
We've turned our love of art and LEGO bricks into a family-run business. Arts and Bricks creates and produces unique decal products featuring children's artwork and brick-built creations, even your own child's designs!
We hosted our family's 2018 Thanksgiving get-together, and it was fabulous! One of my favorite things about family gatherings is watching and hearing the cousins play together; they are in the perfect ages for cousins as best friends play!
Our kids love LEGO bricks, especially our boys! Over the holiday break, many, many great vehicles, robots, and structures were built.
One day, I was looking at these kid-created MOCs and realized that I should make something with them; after all, I am an artist and creator! Then my mind circled back to, it's almost Christmas, and I need gift ideas, and then, the Aha moment!
I'll take pictures of these cool vehicles and dragons and make wall vinyl. These will be the perfect gift!
So, here we are. We've launched artsandbricks.com, and we're designing and selling products featuring my family's and your family's artwork, handprints, and LEGO MOC designs.
24. Zhureida del Valle, Chief Creative Strategist & General Manager,

Geekrican
My husband and I run the biggest comic convention in the Caribbean: the Puerto Rico Comic-Con. Our online store is called Geekrican.
In the world of comic book conventions, people would be surprised to know that many Latinos and Hispanos are geeks, just like in the US. American entertainment culture has influenced many Latin-American countries for decades.
In Puerto Rico, for example, Generation X grew up watching the same tv programs as their counterparts in the mainland. Millennials and Gen Z are avid consumers of superhero movies and tv shows, cosplay, anime, video games, and much more.
In our show, fans come dressed up as the same superheroes that you can find at any other convention in the states! For our show, instead of selling traditional merchandise with our logo as many other conventions do, we decided to grow a brand dedicated specifically to geeky Latinos.
Hence, the mix of words: geek + rican. We wanted to showcase our fans because they are the most important thing for us.
After this Pandemic, many entertainment outlets have realized that without an audience and fans, shows are just not the same. Being a Geekrican is a badge of honor.
You are celebrating two very important things: being Latino and your geeky side. There are many Geekricans all around the world, we are happy to report that our site is visited by many all around the world.
My business is an online bra store that focuses on selling sale bras. I have my own stock and I work with small bra stores in Canada and they digitally share their stock with me and I post, market, and sell their bras all under my banner.
I came up with the idea about 7 years ago when I was doing some consulting for a bra store. I did mostly communications and operations consulting.
I saw that bra stores have to carry an incredible amount of inventory to serve their walk-in clientele. Premium bra brands are sold almost exclusively through small bra stores.
So, much like this store I was working with, I deduced that there had to be hundreds of small bra stores spread out in Canada with very large inventory numbers (the average wholesale cost of these bras is $53) that are mostly sitting there waiting for the right size customer to come in.
Because there are so many body types, there are hundreds of bra sizes. Plus these bras are for the most part, not sold online in one major spot, they are scattered about.
So I purchased some older stock from this store, these were just old bras in boxes that I bought for cheap, and I built a Shopify site for $500 and got to work. I created a sort of marketplace for bras, but I keep the sellers anonymous.
More has happened since that inconspicuous start like I now have a network of small stores working with me, a platform to connect to their POS systems, and am hoping when the pandemic eases to head back out to meet more stores face to face and keep growing.
Feel free to reach out to me to discuss further if you like or for me to expand on anything or re-write something.
26. Kassandra Marsh, Document Designer & Owner,

Lakazdi

 
I sell my graphic design services at a fixed rate from an online store. This is not how it is normally done in my industry.
Normally it is hard to get an idea of prices from graphic designers and there is normally a long sales process with discovery calls. Most of the time, pricing is based on what a client is willing to spend and not much else.
Knowing I am a person who likes to know and agree to a price upfront, I knew there would be other similar people. I went online just looking to see if other graphic designers put up prices, or had a price list and nothing.
I couldn't find anyone willing to list a price for their service. So I thought I would be different and list prices for services. I have picked prices that are fair and don't charge more than what my store says and my clients have been responding well to this.
Famous In Real Life came about through utilizing my prior experience in t-shirt design and eCommerce, as well as through creating many T-shirt designs inspired by pop culture. By wearing t-shirts that reference movies, TV shows, and music such as Jaws, Seinfeld, and Kiss, people can have fun representing humorous takes on famous forms of entertainment.
28. Mitchell Lee, Founder, Cathekah
I'm Mitchell Lee and I'm currently a senior in high school. Recently, I've been working on launching my small eCommerce business, Cathekah, to sell eco-friendly hair accessories. All of Cathekah's products are made from recycled materials in hopes of sustaining our planet.
From comfortable headbands to durable hair clips, all of Cathekah's accessories are high quality, eco-friendly, and affordable. Not only that, one of our focuses is to inspire men and women to feel confident in their own skin.
The idea to create Cathekah initially began with one simple vision to protect the planet. Consequently, I reached out to a hair accessory manufacturer that wanted to expand its clientele.
After conducting market research, I saw that the hair accessory industry was already saturated with numerous sellers. However, while most hair accessory businesses created their products with cheap plastic, eco-friendly hair accessories were absent from the mainstream market.
The hair accessory manufacturer thankfully was able to supply Cathekah with hair clips, brushes, hair ties, and hair bands by utilizing recycled post-consumer acrylonitrile butadiene styrene and nylon fiber.
In about one month after the United States Patent and Trademark Office officializes my trademark, I'm planning to launch my small eCommerce business. Although Cathekah will most likely begin as just another business in the large sea of startups, my company started with a passion to innovate and a desire to protect the environment. 
29. Rosi Ross, Founder,

Ni Hao Babe
I came up with my store idea after working with several eCommerce websites in China, like Zaful, gearbest, maximalistas, and more. Since I moved to China almost 6 years ago I have had many companies hiring me as a consultant and full-time employee to explode their e-commerce sites, from fashion to home products.
I also worked as a stylist, Instagram marketing manager, and KOLs (influencer). My first website launched 4 years ago was where I started writing about fashion and beauty.
With time I realized that the language barrier and lack of understanding about China itself and how things work in China were limitations. So I decided to learn more about fashion and beauty manufacturing as that was the strength of the city I lived at the time (Shenzhen).
Afterward, I moved to Shanghai where fashion and beauty were pretty much driving the markets in China as a country and I got in contact with Rakuten and marketing affiliates. Then we optimized the website for affiliates so I could connect better with brands like NYX, ELF, Nasty Gal, and more.
It was just 2 years ago when I moved to Hong Kong and I decided to launch my K-beauty website focusing on western markets and teaching my audience how to benefit from k-products. This year we are launching my skincare brand NHB where we look to measure beauty in our own rules without genders or borders among cultures or beliefs on beauty.
As in Asia, general beauty includes more digital efforts than in western countries and we have different concepts like guys wearing lipsticks and makeup. My brand is a fresh and open invitation for people to be more open to discussing hard topics like skincare and beauty for men, genderless topics, and self-positivism. 
All this I have been learning and experiencing since I started living in Asia, and we focus on loving ourselves heavily and improving our own mindset using beauty and psychology. This brand has both western and eastern backgrounds and I found it interesting also because I am Hispanic.
Being genderless and borderless, we support several environmental and clean beauty standards. I created this brand envisioning a brand based on positivity not only physically but also from the mental health point of view without genders.
30. Mikey, Founder,

MIKOL

     
It all started with the real marble iPhone case. Long story short, I developed an ultra-thin marble technology when I was in the natural stone industry. Unable to fully utilize it in a traditional industry, I decided to bring it directly to consumers and raise awareness.
At that time, marble iPhone case prints were very popular and also selling for quite expensive. So I thought I could provide real marble phone cases and charge only a little more than the marble printed phone cases and from there it just took off.
31. Mary Berry, Founder & CEO,

Cosmos Vita
The name Cosmos Vita derives from the idea that every person matters, even if they are small parts of the universe. Everyone deserves to have good health, wellness, and happiness and this is my overall message in selling organic gummy vitamins.
Cosmos Vita is a wellness brand rooted in accessibility, inclusivity, and empowerment. I was also the founder and CEO of Texas Beauty Labs (now, Goodkind Co), the leading product and services partner to Clean Beauty brands and creators, which created the world's best-selling natural deodorant. 
I recognized the importance of what goes in and on your body very early. And that enthusiasm I want to bring to the wellness space. 
The basic idea behind my brand was that I want to encourage people to be kind to themselves and to understand that small steps in their wellness journey will produce big results. 
32. Larry Li, Chief Content Officer,

Verum Ecom
There has been a massive rise in popularity when it comes to people creating eCommerce businesses over the last 4 years. This has caused competition to skyrocket with thousands of people trying to make a living online.
For this reason, the idea all starts with finding a product that has a unique selling point. So, I try to look for products that solve common problems.
For example, I had a successful store selling an electronic odorless mosquito catcher and another store selling a back brace for pain and posture. Based on these experiences, I only create eCommerce stores with products that can uniquely solve common issues.
33. Jess Munday, Co-Founder,

Custom Neon
Custom Neon is a global manufacturer and retailer of custom-designed LED neon lights and signs and we came across the business idea quite serendipitously. After finding difficulty in purchasing an LED neon sign for our son's bedroom, that was both affordable and met our safety standards, we decided to source a manufacturer ourselves.
We purchased signs for our wedding, with a view of potentially hiring them out afterward and setting up a little side hustle as I was on maternity leave. Realizing that there was potentially a gap in the market for easily attainable customized LED neon signage, we set up an Instagram page named Neon Collective to assess interest levels.
We soon began taking orders and were getting a lot of traction. When we were getting orders of $10,000 plus per week, we decided to set up a website and create an online store. We had mitigated the risks by determining viability and demand and it's been full steam ahead ever since.
I own an eCommerce store called Sahar by Samantha Harding. I started my brand because I could never find bikinis I liked, being a surfer girl in Brazil.
The brand was originally called Sahar swimwear, as seen on the Instagram handle still today. I later migrated my name to Sahar by Samantha Harding so I could differentiate my brand from the other similarly named brands.
The name of the store comes from my name SAmantha HARding. I have been with my brand and eCommerce store for 8 years and every day it grows more and more.
For the eCommerce platforms, I started with a local Brazilian one, then moved onto Wix, and now I use Shopify!
35. Michaela Votavová, Marketing Specialist,

Voton.cz Autodíly
I would like to offer you a story on how to become the locally biggest online automotive parts seller just boldly using the opportunity that came. The story is from Czechia, a small country from Central Europe, yet quite focused on the car industry.
Many automotive factories are located here, historically Škoda and Tatra are also Czech brands. Voton.cz was launched 10 years ago by Ondřej Votava.
Before being an eCommerce business owner, Ondřej was a car mechanic. As a self-employed person, he had to learn everything, to cover the full range of processes, from sales of services, marketing, economic management to related Legislation.
He even gained the knowledge needed to repair cars on the go, and by himself, he started at the age of 18 maintaining his first car. During the work in his car workshop, along with the increase in the number of customers, the volume of goods ordered from suppliers grew as well.
As the service was focused mainly on BMW cars, the possibility of negotiating the prices of car parts with suppliers opened up. And then came the opportunity that made the car mechanic the owner of a successful business.
Along with the negotiation of a better price came an offer to buy a couple of warehouse lagers. In order to sell, a tiny e-shop was created just for selling parts for a couple of BMW cars.
Shipments were packed in the garage at home, customers' emails were processed from the living room. The spiral of increasing sales and negotiating better and better prices with suppliers began to spin, which could then help expand further the range of the e-shop.
There are now over 1,000,000 items for all car makes and it is still on the rise. And the name Voton?
This was initially known to friends at forums where BMW car enthusiasts met. So our advice is, don't wait for a miraculous idea to come.
Grab the opportunity at hand, even if it doesn't seem great in the beginning. A large company can be built with hard work.
36. James Harford Tyrer, Founder,

Cudoni
I have come a long way from selling Henry Hoovers at age of 12. Since then, I have raised $10 million from investors and plan to sell more than 100,000 products in 100 countries this year.
It's my honor to have been named in the Forbes 30 under 30 – Europe – retail & eCommerce list. As a teenager, I was selling things from my parents' garage whether that be on eBay, or whether that be setting up a table in the street and selling to people.
I was very much trying to get people to buy things by any means possible and at the same time, declutter our own garage and that incidentally turned into a business. I didn't grow up in the prettiest area so I wasn't allowed to the post office. 
So people would always be going around and picking things up so naturally. That stirred up a bit of interest from the neighbors who were also quite happy for me to rummage through their belongings and sell their preloved items.
Very busy people have better things to do with their time instead of sitting on platforms like eBay, Gumtree, or similar. Cudoni is my first notable startup and I've done a wonderful job of crashing and burning with a couple of others before it became Cudoni.
I've never seen Cudoni as having failed. I've learned some things along the way and I've done lots of versions of Cudoni. When I was sitting in my bedroom paying for electricity on the meter, I decided to speak to people who actually use these kinds of services.
I was trying to understand what their issues were, which was a considerably better approach than building a business that I thought people would want. The more I spoke to people, the more I realized what their actual issues were. 
And the more I ended up solving a genuine problem which is why we are where we are today. It's all been iterations of the same business in some weird or wonderful way.
37. Stephen Lever, Founder & Managing Director,

Parka London
I started the brand and the online store as I felt I owe it to my family. Not just to continue my Father's legacy, but also to give my son something to be passionate about.
As a kid, I spent a lot of days in the family factory, surrounded by tailors. The business grew through the decades, and we became the major jacket supplier for many High Street brands.
However, that didn't feel like tailoring when I was a kid. That's why I started Parka London, a brand that creates parka coats and jackets with great attention to detail and a lot of passion.
As we're focused on parkas, and our series is limited, we decided to have an online store only.
38. Fatima Mahmood, Director,

Femmelyne
The idea behind the Femmelyne concept (an online women's clothing brand) is to provide stunning and luxury clothing items to women. It aims to empower them and allow them to feel their best self with its apparel.
I wanted to create a brand that was less about status and desire and more about self-empowerment for women. I realized that the major clothing retailers seemed to push women to aspire to be models rather than themselves.
And I wanted to create something different where women can feel comfortable no matter what they are wearing.
39. Stephen Gary, Co-Founder, and Director of Marketing,

Flashpacker Co
I started Flashpacker back in 2019 with my best friend. Here's the story of how we came up with the idea for Flashpacker.
After a combined decade of traveling around the world as digital nomads, my best friend Jason and I ended up in Seville, Spain for a week in 2019. My wife and I had spent the fall traveling all across Spain and Jason and his girlfriend were slowly heading back from 7 months spent backpacking Southeast Asia.
We sat down to recollect on our experiences and after a few days, we realized two things about our experiences when on and prepping for our trips. First, there were tons of travel products that made our travels easier and better, and that we were eager to share them with each other.
Second, there was no single place to go to find them all. And that's how Flashpacker Co was born and we set out to build a trusted partner to help travelers around the world find the best travel gear for their adventures.
Village Cricket Co. is an affordable cricket equipment brand based in the UK. Here's our story about how we came up with the idea for our store which really was a case of scratching my own itch.
A few years ago my cricket bat broke which was gutting as I really loved that bat. Even though I had been playing with it for around 5 years, at the same time I was excited at the prospect of getting a brand new bat. 
It had obviously been a while since I had bought a new bat and the prices just seemed crazy. Most bats were coming in over £400, and some as high as £700.
This got me thinking that surely there was something that could be done to disrupt this space as these really expensive bats were created for professionals. And most of us were grassroots players and didn't need that sort of equipment to enjoy the game.
Over the course of about 12 months, I was consumed by the whole cricket bat manufacturing process and learned so much that it got really deep. I started to challenge the traditional beliefs we learn as cricketers and tested out different types of willow to see if we could find some affordable price points for village cricketers.
This is one of the strongest held beliefs in cricket, that English willow is the only willow you can use if you play cricket as all others are inferior in comparison. But we thought – what if this wasn't the case?
After all, Kashmir willow is used commonly amongst Indian recreational players and was even used by Sachin Tendulkar and Sir Viv Richards at points during their careers. So we challenged it.
We sourced some sample bats directly from India, using the highest grade of Kashmir willow before the 2019 season began. We wanted to test if they would survive a match let alone a season.
We had our own doubts considering it was such a strongly held belief from across the cricketing community. The rest of the story is pretty obvious, to the point that we probably wouldn't have set up Village Cricket Co. if the bats hadn't performed well.
We were astounded that the bats performed and held up exactly the same as our previous bats costing around £200-300. They had the same pickup, the same ping when you middle it, the edges even seemed to fly (which was fortunate for us).
We were sold, we even got some clubmates to try them out and they were astounded too and have since become our first customers. The bat is just the start of our journey to make cricket more accessible.
We are hoping in the next couple of years to launch a range of protective equipment as well as a whole kids range.
I chose to describe my collection of high-end hair products with the French-derived word luxe because of the association with wealth, indulgence, and luxury. This is my target market, and my customers feel affluent about their purchases with me.
The Shanil Luxe Collection provides class and sophistication to modern women around the world. Our mission is to help our clients look good and feel fabulous so that they can approach their daily lives with confidence. And that is why we wanted to specialize in sourcing and selling 100% virgin human hair extensions.
42. Corey Abramowitz, Owner,

Bark Yours
Bark Yours is a dog-themed marketplace of gifts for people who have immense love for dogs. It was launched at the end of 2018. 
Coming from a family of dog lovers, we know the one thing that holds true. It is that any gift that reminds us of our dogs, and how much meaning and joy they bring to our lives, has extra special meaning.
And that's the inspiration behind our marketplace platform for handcrafted dog-themed gifts called BarkYours. We created a marketplace where we could make it easy and fun to shop for unique gifts for our fellow dog lovers.
It has been a passion of ours for some time. Bringing together collections of original dog-inspired products and gifts that celebrate the entrepreneurial spirit. All created and sold by independent artists and all on one platform.
On the site, you can find a small business that sells fun dog-themed t-shirts, or the artist creating their amazing clay wine stoppers that look like dogs. Or perhaps fun bandanas for your dog made from amazing fabrics, or creative hand-sewn pillows for your home decor, plus so much more.
What do you get for that person who has everything? Or that person who treasures anything that reminds them of their dog?
Or gets a kick out of the funny things our dogs do? Or even that new dog owner who may be slightly overwhelmed and in love all at the same time?
The answer to all is that you come to Bark Yours, a place where people create and sell special products inspired by our best friends. And Bark Yours is a site that gives back to charities for dogs in need.
What you'll find here speaks to a community that shares one common characteristic, and that is a sincere love and appreciation for our dogs.
I got into weightlifting and fitness about 10 years ago. I hated how much I was paying for supplements and vitamins, so I decided to take a look at what I could buy them for through distributors.
When I saw the pricing I could get it for, and how much I could sell them for, I decided to take a shot at selling them online. In the beginning, I did all drop shipping, which allowed me to keep the costs low.
I only had to build the website, which cost a little less than $5,000. Then as my website became more popular, I started warehousing the supplements, as it allowed me to buy them a lot cheaper in order to make more.
Now my company does over $1,000,000 per year in sales and I have never looked back!
44. Patrick Connelly, Co-Founder,

Stellar Villa
My company, Stellar Villa specializes in custom pet portrait illustrations. I run it together with my wife Laura who is the Founder and artist behind our products.
We started the company just over a year ago and have since grown steadily, being recognized and featured in publications like Forbes, Marie Claire, and Martha Stewart.
We came up with the idea for our store just at the onset of the pandemic. Laura, who at the time was a freelance artist, saw that fear and despair grip our local community. 
She wanted to do something to give back and help others but wasn't sure what to do until she heard of a nearby animal shelter that was in need of funds. Their donations had dried up since so many people lost their jobs and were facing financial uncertainty. 
But they still needed money to care for all the pets who called their shelter home. It was at that moment that Laura decided to hold a fundraiser.
She would give away drawings of peoples' pets free of charge while accepting optional donations for the shelter. This way, she hoped to not only lift peoples' spirits through her artwork but also help the animals in need.
Over the course of three weeks, she illustrated over 1,200 pet portraits for customers all over the United States (and beyond) and raised nearly $12,000. Even at the conclusion of the fundraiser, Laura continued to receive tons of requests from people to illustrate their pets.
That's when we decided to launch Stellar Villa Pet Portraits, to continue offering the pet art the people had come to love.
I started an online adventure-themed coffee business in February this year. Before that, I was recently up for a promotion at my job in the healthcare industry.
Unfortunately, even with being qualified in every way, I didn't receive the promotion due to not having my college degree which I was currently in school for.
With that being said, my son was born in October of 2020, and having a baby in the midst of a pandemic was definitely interesting. I knew that I needed to do something for my family and myself.
I was tired of people telling me what I could and could not do and decided that I wanted to take control of my own life. I grew up on the West Side of Chicago where there were some rough areas to live. 
However, my Aunt and Uncle would always take us camping to get us away from the city as much as possible. One thing they always did every morning was put some coffee on the fire every morning.
I would often wake up to that smell. When I grew up that smell always took me back to a time and place where things were good, no matter how bad things got.
As I got older, the sense of the outdoors and adventure was always engraved in me. Even as an adult I still take any free time to get out in the woods.
One thing I found out as an outdoorsman is that instant and store-bought coffee sucks. It's bitter, tastes pretty awful, and never fresh.
I sought to change that. I'd always loved all the processes involved with coffee from the different types of beans to the numerous brewing methods out there.
One thing was clear, I was definitely inexperienced with the coffee roasting process. So, I took on a partnership with a few local roasters to make a great coffee to provide to my fellow adventurers.
With this coffee process we are able to ship the same day it's roasted so that once it gets out, it reaches your door as fresh as possible. This eliminates having to go to the store, coffee that sits on a shelf for months, coffee that's just plain good.
In short, I started off as a pissed-off employee that decided I wanted more out of my life and for my family and I am proud of my little coffee company.
46. Lori Price, Founder,

Pixie Lane
As the founder of PixieLane, I created my retail business and eCommerce website for two reasons. First, I was so incredibly disgruntled with how time-consuming it was for moms to find fresh, stylish clothes for their children.
When I was a mom, there seemed to never be that perfect one-stop shop for all of my children's clothing needs. Second, I wanted to make it easier and more efficient for new mothers to both take care of their precious little ones and have a steady income.
Just because you're a new mom should not mean that you have to stop working. With Pixie Lane, I wanted to create a lifestyle brand and social experience by moms, and for moms. 
I created PixieLane for one reason and one reason only, and that is to help moms. I hope to continue supporting all mothers for years to come.
47. Sara Feldstein, Founder,

Barumba Play
During the pandemic, like many other parents, I found myself working from home and attempting to watch my young children. Not content to rely on screens alone, I tried to use toys to entertain my kids so that I could work.
Many of the toys either did not entertain them, got easily broken, or could not be cleaned. I became adamant that we needed toys that could serve kids better and also serve the parents who lived with them.
I suffered through burnout and depression throughout the pandemic when I could not manage to keep up my career and parenting. After a few months of recovery, I found myself imagining what a toy that did more would look like.
Using children's foam blocks as the inspiration, I imagined what it would be like if these blocks were made life-sized. They could be used for gross motor play to build structures and they could be used in imaginative play as forts or castles. 
Besides, they would be washable and waterproof for parents' ease. Ultimately, I found a product designer online who was able to take my vision and turn it into manufacturing specs. 
I also found a manufacturer willing to turn this idea into reality. This past May I officially launched Barumba Play on Shopify and now run a toy company with a mission to create imaginative toys designed with parents in mind.
Our family's been manufacturing jewelry for over 75 years and I found Alexis Jae Jewelry along with my mom, Karen. Historically, this meant manufacturing jewelry for designers, who would sell to stores, who would sell it to customers.
But that means by the time it gets to the customer, it's massively marked-up. Our family and friends have always asked us to make them jewelry because it was so much more affordable and could be made exactly how they wanted.
As more and more people asked, we asked ourselves: why don't we do this for everyone? So now, we do.
Now, customers can customize any piece, and save around 50% off traditional retail prices. And they can feel good while doing it because all our gems are ethically sourced, all our gold is recycled, and a portion of all profits goes toward breast cancer research.
49. Jordan Dwayne, Founder & Designer,

6 Ice
The synthesis and idea behind 6 Ice are simple yet innovative. It is to create a high-quality jewelry store at fair price points. For years and years, men's jewelry was either luxury that could only be accessed by the rich and famous, or a market flooded with cheap products without any semblance of quality.
At 6 Ice, we have disrupted the status quo. Each piece has been meticulously designed to ensure that it meets our strict standards of style and quality.
We take pride in our collection and keep the selection limited to only the most stylish and fashion-forward pieces. With materials that feature certified 14-18 karat gold and .925 silver, we could have very easily increased our price points exponentially.
Instead, we believe that our products should be enjoyed and worn by everyone. With the pure motivation to get designer jewelry around our own necks, we decided to branch off to help others get the same astonishing quality jewelry for a price that would not break the bank.
The best products; the best quality; available to all; and that is the 6 Ice ethos.
50. Juliette Nelson, Founder & Owner,

Nurilens LLC 
I am the founder and owner of NURILENS eyewear and we offer sustainable handcrafted wooden eyewear with blue-light blocking lenses in every pair. The journey toward founding this collection began when I moved to South Korea to teach for a year almost ten years ago.
The collection came from my love for eyewear but also my quest to live in my purpose and encourage others to do the same. Since childhood, I have loved to collect everything; keychains, cheap watches, brooches, and other things that allowed me to express my personality, and glasses were no different.
Living in South Korea, I realized that I could get several affordable pairs of eyewear that were fashionable and would match my different wardrobes. So, I started stacking up.
I think at some point, I must have purchased about 20 pairs. Some had bling, others had swirls, and were of different shapes and sizes.
Interestingly enough, when I founded my first company, Junuri, in 2018, I remember saying that the next pair of glasses I purchased would be ones that I have personally designed, but I never took myself seriously. 
Ironically, the same glasses that I had for years, started breaking within months of my founding Nurilens. In 2019, I discovered the world of blue-light blocking glasses, that gamers often wear to reduce the eye strain from playing video games all day.
I saw the benefits and became interested in learning more. Given that my primary clientele for Junuri was students and professionals, it caused me to think how they too, sit for hours in front of their screens and would benefit from this.
As someone who also sits for hours in front of a screen every day, I would also benefit from them. Months later, I worked with optical professionals, who helped me understand how to fill prescriptions, for people like me who need corrective lenses.
I then put pencil to paper and sketched out designs for glasses, which led me to buy my first sketchbook. Letting my creativity flow on paper felt great and liberating.
Because I believe that there is a reason for everything, I really needed to understand what using wood meant. Soon after, I discovered that wood symbolizes longevity, knowledge, and wisdom, which was part of my life's learning journey of healing, evolving, and choosing to love who God made me to be. 
51. Annabel Love, Co-Founder & COO,

Nori
I began my career in interior design where I mastered the art of supply chain management. But my career took a turn when a burning frustration with leaky steamers and clunky ironing boards led to ideation and eventual innovation. 
The basic idea behind my business was to come up with a lightweight handheld steam iron that removes the hassle from the ironing experience. When I came up with the Nori Press Steam Iron, I realized there were not a lot of irons and steamers with the design that we use.
Many irons and steamers in the market are large, cumbersome, and difficult to use. I wanted to come up with a solution to make clothes wrinkle-free without the hassle, no matter where I was.
The flat iron look also makes it easy for many people to use, as people are already familiar with the concept, but not necessarily with a steam iron. We used our social media platforms to educate people about our product and why it's a necessity in their lives, which has already seen growth. 
52. Nancy Belcher, CEO,

Winona
Throughout my life, I have worked in the scientific, non-profit, and startup worlds. After struggling during my own menopause journey, I was reluctant to try hormone replacement therapy (HRT).
It was due to the outdated science of the Women's Health Initiative, that I suffered unnecessarily for far too long. I'm focused on reassuring women on the safety of HRT in order to help relieve menopause symptoms and prevent diseases associated with decreased levels of hormones. That's why I launched Winona, to improve the accessibility of menopause treatments and improve the lives of so many women.    
53. Peter Reimann, Owner & Co-Founder, 

PJR Creations
In 1990, my wife, Gay, and I moved our company, PJR Creations, from NYC to Monterey, CA. We wanted to be closer to the well-known tie manufacturer, Robert Talbott, and quickly became one of their primary silk tie fabric suppliers.
They, unfortunately, had to close shop recently. For all these years, our qualities, designs, and colors had always sold very well but now we had lost our biggest customer. 
So we decided to create our own finished tie collection to sell online. The tie has a loop label called "PJ Reimann Monterey". This was a risky decision.
The tie business had already been on the decline for 10 years, and moreover, Covid brought the tie business to almost a standstill. Not having any experience in web design, I decided to take classes at UC Santa Cruz Extension just before the epidemic closed all classrooms.
Designing an online store turned out to be the most creative and demanding experience of my entire career. It turned out to be a blessing: it kept me busy and sane the entire quarantine period.
PJR Creations is a good team. I have been designing ties for a long time which is important for creating a superior product.
Fortunately Gay has extensive marketing experience which is crucial to online sales especially since PJ Reimann is not a household name. We firmly believe that neckwear is not just for the old guys [boardroom white-haired males].
Young men and women of all colors, looking to build successful lives, will hopefully see the benefits of wearing a tie for the occasion when it's important to make a good, trustworthy impression.
54. Leonardo Gomez, Founder,

Try Runball
The story of Runball begins with Lulu, who is my large dog and an extremely energetic one that can never get tired. If Lulu doesn't get tired then I can expect my house to get tired.
It would take me hours to get her tired, and almost every time it was me who got tired before her. This is what actually led me to invent Runball which would tire my dog, Lulu out in less than 10 minutes.
55. Erin Mastopietro, Co-Founder,

Dope Dog
Michael and I created Dope Dog because of the issues our own dogs faced. There were no holistic products on the market to help James' post-surgery joint pain or Zoey's back discomfort.
So, we knew that we needed to bring a quality wellness product line for dogs to life. After extensive research, we created a CBD product line that dogs love.
The idea for my store was built out of a need that the market demanded after learning about my company's digital-only product. The digital product is a way to organize anything important to someone.
The question that I was repeatedly asked was what physical documents must one retain for legal purposes. There is guidance that I can provide in my professional capacity as a CPA.
And that is what positioned me to create the Grab 'N Go binder that guides the customer where to put their original physical copies. At the same time, they are securely stored in a waterproof and fireproof envelope that comes with it.
The market demanded a compliment to the digital tool, and that is how my eCommerce business was born.
57. Patrick Ayers, Chief Operating Officer,

OYA Femtech Apparel
We make leggings that are better for vaginal health than any other leggings that were being made before them. The idea comes from our CEO, Mitchella Gilbert, who realized leggings were making female athletes sicker.
We sold out on our initial batch of leggings and are making the second batch in China right now.
58. Frida Pigny, Formulator, Founder & Owner,

FridaSkincare
My family is an ex-pat family and living in a country with a massive offer of beauty products at hand, making it difficult for us to find any product that fitted our standards.
I am a wife and mother, and I am originally from Sumatera Island. I did a lot of intensive research by myself, covering nearly 500 cosmetics ingredients while shortlisting suppliers worldwide, and wanted to take K-Beauty to the next level.
Not wanting to surrender our values, I decided to create their own beauty line that supports our ex-pat life. Life of a true minimalist style that suits the whole family, while living abroad.
One thing that I am proud of about our product is that they don't start with 'aqua, water, or eau' to start with the product's ingredient lists. I often used to get lost while reading the product ingredients when trying to select and buy beauty products.
Most had ingredients that I could hardly say or translate and many of the products or production facilities supported unsustainable resources. I wanted to be sure that every product she wears on a daily basis is free from harmful chemicals and is made from sustainably sourced natural ingredients.
Our brand is helping to solve the problem of "maximalism" or the 'more is more' attitude for beauty products. Beauty products are a necessity, not an obsession and our products prove that 'less is more'.
All beauty products sold to women who have babies should always be a blend of safe skin-ship ingredients to protect skin contact between moms and their babies. And my skincare products propose a solution to simplify the skincare routine enabling each product to provide several benefits. 
It functions while keeping each product's effectiveness at its best. As a mother who raised her own baby in a foreign country, I admit that I only want to spend the same amount of time brushing my teeth when it comes to my skincare routine.
I cannot follow a 10-step skincare regimen as I just don't have the time. Hence, my brand focuses on honesty and achieving beauty without the beastly ingredients that harm or age us more quickly, using the minimum amount of time.
My company is now ready to compete in the global market with products that take the stress out of using and choosing for the whole family.
59. Terri Smith, Founder & Creator,

Freshen Up
Freshen Up is an all-natural skincare line for your pits. Yes, that's right, your underarms!
My mission at Freshen Up is to help our customers make a smooth transition to natural deodorants. And delivering supporting products is the way my brand accomplishes this.
We offer the busy millennial a full line of plant-based deodorizing products, specifically designed to help them survive their day naturally. So they don't have to switch back to their chemical-based deodorants.
Freshen Up was born out of the need to find a safe and natural deodorant for my daughter. It was through her journey that I began to explore the number one complaint about natural deodorants, and that is they do not work.
I knew that following the suit of other natural deodorant brands wasn't the way to go. So I set out to solve the two main deterrents for natural deodorant prospects.
The first was not being able to maintain freshness (odor control) all day, and the second was the fear of an unpleasant transition period. Freshen Up was purposely designed with convenient, on-the-go products, that provide a (w)holistic and thoughtful approach to natural personal care.
Another main focus of the brand is to change the perceptions of underarm care. We took the approach of promoting Freshen Up as a brand that offers a skincare regimen that helps the customer to maintain healthy and natural underarms.
We carved out a niche that is uncommon to most but not far-fetched. We don't use one product on our faces, so let's take the same approach for our underarms to get the best results possible.
All of our products have zero aluminum, baking soda, alcohol, and synthetic fragrance. It is also travel-friendly and upholds current travel criteria.
So whether you're new to the world of natural skincare or a veteran, Freshen Up delivers the perfect deodorant set to maintain naturally healthy underarms.
60. Michelle Ebbin, Founder,

Jett Proof
I founded Jett Proof as a concerned mother with a special needs child. My child, Jett was diagnosed with severe autism, global development delay, and sensory processing disorder at three years of age.
So I started working with specialists to create the products that he needed. With up to 12 meltdowns before midday most days, Jett needed the right product to help stay calm, focused, and responsive to language and instructions.
After a grueling search, I was shocked at the lack of suitable sensory clothing and household items, like towels and sheets, for special needs children. I knew I needed garments that could be worn under normal clothes at any time of year that would help Jett, and children like him, to gently self-regulate.
I couldn't find the solution my family needed, so I took my background in business to create it myself. All products are based on sensory compression studies conducted by Dr. Temple Grandin.
Working together with Dr. Grandin, Jett Proof has not only helped my own child, but our products are helping other special needs children and adults around the world through our eCommerce site.
I simply created the business my family needed.
61. Hitesh Patel, Founder,

RRP Jewellers
RRPJewellers is a jewelry manufacturing company based in Surat, India. We provide a huge collection of various diamond-studded jewelry pieces at wholesale prices.
eCommerce and online shopping is the present mode for booming your business. We perpetually live in a virtual setting and so many businesses have taken off because of their online presence.
The pandemic is only a reminder that moving online is not only convenient but the need of the hour. It is cheaper than having a physical store, and setting up a website can be done within a day.
There have been so many success stories of grocery stores and others moving their businesses online overnight due to the pandemic. Our family has a diamond factory that is reputed and has been in the business for a long time now.
As much as we profited from doing business with the old traditional way, we realized that it was time to move up in the game. Not only did the traditional way just attract the old customers but also, limited the business to where we were located.
The best and most sustainable option seemed to be taking the business online which further helped us move it internationally as well. It has been a smooth ride.
Our clientele has broadened to a younger crowd because of all the social media marketing. We have collaborated with social media bloggers and influencers which has helped booming sales. 
With different techniques of marketing over the internet, it has been quite a learning and a smooth process to establish our presence on the internet. We realized how we were only limiting our product locally, eCommerce has helped taking it across the country as well as internationally.
We make lab-grown diamonds that are grown from the single seed of a diamond under the same heat and pressure of the earth. They are cheaper and uniform than earth-mined diamonds which aren't ecologically friendly.
We consulted our friends and researched thoroughly before moving online and we realized that everything is available on the internet if you dig deep.  Establish your domain and make sure your social media marketing and presence are strong.  
62. Lynda Fairly, Co-Founder & Marketing Head,

Numlooker
My company, Numlooker, fosters the online grey pages directory for a sophisticated and accurate crisscross search for individual or company information. It comprises both cellphone and landline numbers.
The basic idea behind the business was rather simple. Phone numbers are unique, and they are usually traceable. 
It all started when I realized that I had a talent for guessing how people would react to certain situations. Then, I turned to my other passion, which is helping businesses.
When I discovered that many business owners had difficulty finding the phone numbers of their potential customers, I decided to do something about it. I realized that it was by far the easiest way to increase sales and even improve business relationships.
63. Hosea Chang, Chief Operating Officer,

Hayden Girls
My tween girls' apparel brand came about when my daughter was born. My mother, who founded a Boho fashion house in LA, was frustrated by the lack of chic and functional clothing for tweens.
She saw an opportunity to expand the mission of her fashion house to include more options for girls. And that's when Hayden Girls was born.
Our brand thrives on moms and daughters wanting to look great together. We cross-reference our materials, styles, and fits between our fashion house and the tween brand so that we can provide looks for mom and daughter couples that complement each other.
Family fashion was our idea, where fashion, clothes, and shopping can be an activity that the whole family can engage in and enjoy. Moms love being able to share their passions, and our brand gives them that outlet. 
In my store called State Flower Shop, we make t-shirts and other items that are printed with each state's official flower. The idea for this business came up when after spending seven years abroad in the UK, I was deeply homesick for California.
During a conversation with a fellow ex-pat who was born and raised in Texas, we talked about the things we missed most. She mentioned the Bluebonnets along the highways in the springtime which led me on a deep dive into state flowers and their meaning.
The idea for the State Flower Shop was born right there. Expanding on the concept of taking a piece of home with you wherever you go, I was struck by the uniqueness of using the flora of a particular state to represent it.
A state flower says so much about a region. Where beautiful Peonies are Indiana's state flower, we simply can't grow them very well in much of California or warmer states like Florida.
Likewise, the Saguaro Cactus flower, the state flower of Arizona, is truly iconic to its unique landscape. They hold so much meaning and beauty.
When I moved home to California in 2018, I started State Flower Shop as an online store. We make t-shirts and other items with hand-drawn botanical prints of each state's unique flower.
We are slowly expanding to include each and every state, as well as trying to build on the concept to include similar representations so you can celebrate your state.
65. LauraFuentes, Operator,

Infinity Dish
What I've learned from working as a leader in the eCommerce industry is that it is pretty hard to build a business that will survive in the digital age. My eCommerce business has been operating for almost two decades now and has gone through numerous stages of development.
We built an online store into the first edition of the website, but it had major flaws that took years to work out. Many of our customers felt like the design and functionality of the site held them back from making the right purchase.
After a few years of receiving this kind of feedback, we made a number of large changes to our site and what services we offered on it. We also updated our customer portal and made it easier to learn about our offerings without having to click off the page.
These sound like simple steps, but they weren't so obvious when the eCommerce world was just beginning. These days, we have a fully operational site with digital marketing strategies used all over the internet. 
In Emily's Candles, we make home fragrance products. Just like everyone we all enjoy fragrances, after all, they bring us so many memories.
I was a young mum looking for work (while hobby testing and making candles at home). And then I came across an advert for a picker & packer in an online candle store who sell the likes of Yankee Candle and Stoneglow.
I got the job and knew then and there that this was my calling. It was meant to be.
I left after a good 6 months and was able to start up my own business. I have since rebranded and I am currently making my new products to be released in September.
Hello, I own MyUglyChristmasSweater.com and I began selling ugly Christmas sweaters way back in 2008. I was the first business to sell funny Christmas sweaters online.
Back in 2008, the only Christmas sweaters available were pre-owned sweaters found at thrift shops. How did I get the idea?
I did my research to see what was trending that was related to Christmas and I found an article about some college kids in Vancouver, Canada. They were having an Ugly Christmas Sweater Party and even offered a prize at their party for the person wearing the 'most ugly' sweater.
My idea was to decorate a previously owned sweater (a plain regular sweater or an 80's holiday-themed sweater). I decorated it with 3D holiday decorations, fringe, pom-poms, lights, etc., and created a sweater that would be a contender for the 'most ugly' prize.
At that time, no one else was doing it. There were no brand new funny Christmas sweaters being manufactured.
I started with 50 crafted sweaters selling on eBay in 2008 and then created my website the following year.
Conclusion
One thing common among the aforementioned business is that their founders looked at a personal problem from the eyes of an entrepreneur and turned it into an online business.
The goal of this article is not to give you business ideas but it is for you to understand how you can look around and come up with unique ideas to build a successful online business of your own.