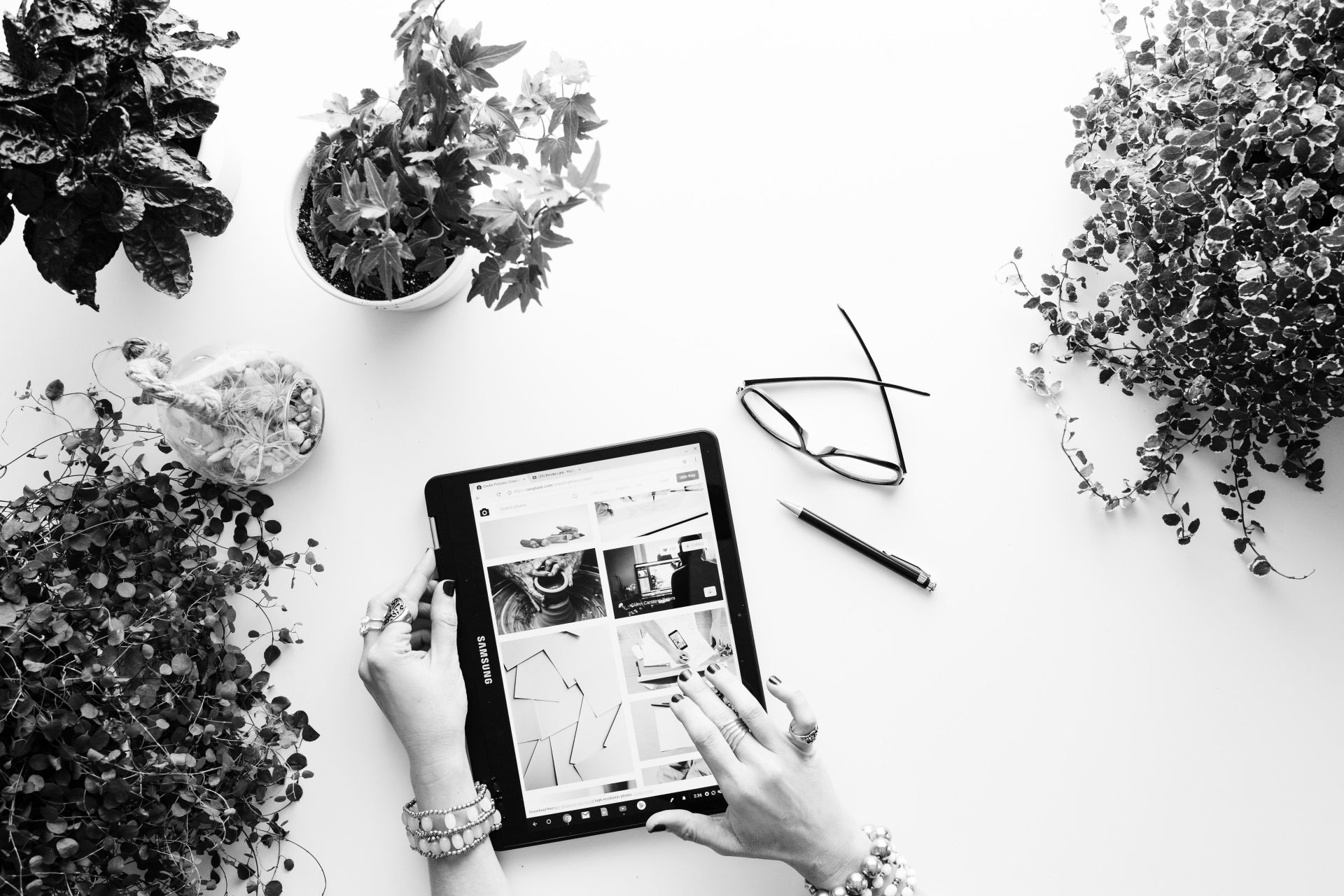 The retail industry has undergone a complete facelift in the last decade. From groceries to gadgets, you can have it all delivered to your doorstep in the matter of a few clicks. 
eCommerce being the pulse of the retail industry, there's a lot you can do to set up your own business from the comfort of your home or simple office space. 
We have compiled a detailed list of the 70+ best eCommerce tools and platforms you can use to run your eCommerce business. Bookmark your favorites among this list and keep referring to them to get ideas, inspiration, tips, and information.
Let's begin:
Website
Category
Description
exchangemarketplace.com
Buy and Sell Online Sites
Exchange is Shopify's marketplace to buy and sell businesses for entrepreneurs. You can browse hundreds of established businesses for sale or turnkey websites.
placeit.net
Design
PlaceIt creates high-quality logos, video, mockups, flyer, business cards and more for brands to create amazing visual assets regardless of technical or artistic skills.
psdcenter.com
Design
PSD Center undertakes web designing and ecommerce development.
crowdspring.com
Design
Crowdspring is a marketplace for graphic design, including logo design, website design, product design and naming your business.
apliiq.com
Design
Apliiq is a portal that designs custom t-shirts and hoodies.
designhill.com
Design
Designhill is a creative marketplace that allows businesses and individuals to source high-quality designs and buy products created by 150K+ global designers and artists.
brushyourideas.com
Design
Brush Your Ideas provides an array of web-to-print software solutions for various products. It is a platform-independent product designer tool, web2print store builder, and web-to-print ERP solutions.
dinarys.com
Design
Dinarys provides custom design and development services for e-commerce companies and other businesses.
looka.com
Design
Looka is a logo designing and brand identity platform for entrepreneurs.
tailornova.com
Design
Tailornova is an online 3D fashion design software that helps you create unlimited designs easier and faster than ever.
realthread.com
Design
Real Thread is all about comfortable, stylish and custom printed t-shirts that will elevate your brand. They also assure lightning-fast delivery.
contrado.com
Design
Use Contrado to design or sell your own custom products. They offer printing and assembly on-demand in addition to express delivery.
spellbrand.com
Design
Spellbrand helps companies create a robust brand strategy, brand story, and visual brand identity for perfect customer alignment, sales and revenue.
printful.com
Design, Drop Shipping
Create and sell your own custom design products online with print-on-demand dropshipping. Use can use Printful to start selling custom products under your own brand without inventory.
worldwidebrands.com
Directory
Worldwide Brands are known for their massive directory of authorized supply chain wholesalers, certified dropshippers, bulk suppliers, liquidators and import distributors.
chinabrands.com
Drop Shipping
Chinabrands.com specialises in dropshipping suppliers, one-click upload online, sourcing the order, 24-Hour delivery, '1 item' dropshipping with risk-free way for online stores worldwide.
spocket.co
Drop Shipping
Spocket is one of the biggest dropshipping suppliers, wholesalers and distributors of high-quality US/EU products. They facilitate dropshipping across the globe.
oberlo.com
Drop Shipping
Oberlo allows you to easily import products from suppliers directly into your Shopify store and ship them to your customers within a few clicks.
alidropship.com
Drop Shipping
Bump up your profit by using the AliDropship plugin and start dropshipping with AliExpress.
modalyst.co
Drop Shipping
Modalyst offers a dropshipping software that helps online stores find the best items to dropship and suppliers to work with. You can use this platform to automate your dropshipping with Shopify, Wix, & BigCommerce.
dodropshipping.com
Drop Shipping, Ecommerce Guide
Learn how to start an online Dropshipping store with the best guides and tips.
gooten.com
Drop Shipping, Order Management
Gooten's order management platform and global dropshipping network make print-on-demand work at scale through Shopify, Etsy, or our advanced API.
printify.com
Drop Shipping, Printing Service
Printify is a transparent print-on-demand network to help merchants make more money in a simple and easy way.
sumo.com
Ecommerce Growth Tool
Sumo offers free tools to automate your site growth. Get proven sales and marketing strategies set up on your website in less than a minute.
junglescout.com
Ecommerce Growth Tool
JungleScout gives entrepreneurs the tools & resources they need to launch and grow successful Amazon businesses.
storeya.com
Ecommerce Growth Tool
StoreYa offers a suite of marketing and advertising apps which help SMBs increase sales, leads and social following.
bigcommerce.com
Ecommerce Growth Tool
BigCommerce's mission is to help merchants sell more at every stage of business growth. You can use this platform to create differentiated commerce experiences.
metrilo.com
Ecommerce Growth Tool
Metrilo is an ecommerce analytics, CRM and email marketing tool that boost customer retention and help you grow sustainably.
volusion.com
Ecommerce Growth Tool
You can create your online store using Volusion's ecommerce software. They are shown to sell 4x more than other hosted shopping carts.
beeketing.com
Ecommerce Growth Tool
Stronghold in e-Commerce, backed by AI, Beeketing is the all-in-one marketing platform for online stores all over the world.
boldcommerce.com
Ecommerce Growth Tool
More than 90,000 merchants around the world turn to Bold Commerce for industry-leading eCommerce tools to help power their online stores. They help high-growth merchants solve their biggest pain points including subscriptions, selling globally, wholesale & B2B, payments, personalization, and more.
3dcart.com
Ecommerce Growth Tool
Build an online store that ranks higher and sells more with 3D Cart.
referralcandy.com
Ecommerce Growth Tool
ReferralCandy powers referral marketing programs for online stores of all shapes and sizes.
sellerapp.com
Ecommerce Growth Tool
Seller App's smart data assists with Amazon's growth while allowing you to calculate profits, helping with PPC Campaigns, in-depth keywords & product Research and methods to analyse competition.
leaddyno.com
Ecommerce Growth Tool
LeadDyno is an affiliate management system for brands and their affiliates. It has several how-to blogs, integrations with top ecommerce and payment platforms, Google Adword tracking and much more.
onlinesellingexperiment.com
Ecommerce Guide
Use Online Selling Experiment to find and implement tried and tested online retail strategies relevant to your business.
ecommerceguide.com
Ecommerce Guide
Whether you're looking to build your first ecommerce website or want to improve the sales of your established ecommerce store, EcommerceGuide has a plethora of reviews, advice and consultancy.
apparelentrepreneurship.com
Ecommerce Guide
If you want to efficiently learn how to run an apparel business, make your brand get noticed, avoid costly mistakes, tap into industry experience, and align your business with your highest values, Apparel Entrepreneurship is for you.
ecommerceceo.com
Ecommerce Guide
Ecommerce CEO is where entrepreneurs turn for hype-free ecommerce business advice.
startupbros.com
Ecommerce Guide
Startup Bros help new entrepreneurs launch their first successful business and escape their day jobs through next-level training guides.
howtostartaclothingcompany.com
Ecommerce Guide
Refer to this website to find tips and guidance on how to start a clothing line and clothing company.
ecommerce-platforms.com
Ecommerce Guide
Ecommerce Platforms is an unbiased review site that shows the good, great, bad, and ugly of online store building and ecommerce shopping cart software.
mywifequitherjob.com
Ecommerce Guide
Start a profitable ecommerce business and a defensible brand using this website. You'll learn how to sell on Amazon, start an online store, run PPC ads and build an audience.
dropshiplifestyle.com
Ecommerce Guide
Learn how to start an online store with Drop Ship Lifestyle. Browse through their reviews, online courses, drop shipping tools, and more.
bootstrappingecommerce.com
Ecommerce Guide
Bootstrapping Ecommerce highlights the different ways you can get started in ecommerce with the smallest of budgets while also learning how to be creative with the little time and money you do have, and how to think more critically about each decision you make.
foundr.com
Ecommerce Guide
Foundr is the go-to resource for helping today's entrepreneurs build tomorrow's leading businesses. If you're looking to build or expand your business, this portal has plenty of useful information in the form of magazines, podcasts and blogs.
quicksprout.com
Ecommerce Guide
You'll find some amazing information on Quick Sprout that teaches you how to start an ecommerce website, coupled with helpful tips and digital marketing guides.
acquireconvert.com
Ecommerce Guide
Learn ecommerce marketing for Shopify through Acquire Convert's in-depth case studies and guides that teach you how to increase your sales.
nichehacks.com
Ecommerce Guide
NicheHacks helps every day people find their perfect online niche idea, build a website around it, and be their own boss.
nichepursuits.com
Ecommerce Guide
Use Nice Pursuits to find business ideas, niche websites, tools to grow your platform and more.
locationrebel.com
Ecommerce Guide
Location Rebel teaches you how to build lifestyle businesses. This includes learning how to become a freelance writer, build niche sites, and start an online business that allows you to quit your job and work from anywhere.
salehoo.com
Ecommerce Guide, Directory
Search for 8000+ verified wholesale and dropship companies for low-cost product sourcing. Especially designed for eBay and Amazon sellers, SaleHoo is a dropshipping portal that can help you start and grow your online stores through our actionable guides, tutorials, active community forum, market research tools, and a massive list of verified low-cost suppliers.
withintheflow.com
Ecommerce Guide, Drop Shipping
Withintheflow helps entrepreneurs & wantrepreneurs build lasting business flows with expert insights, innovative practices, and creative resources.
ecomelites.com
Ecommerce Guide, Drop Shipping
Inside eCom Elites gives you access to world-class Shopify and drop shipping training, along with showing you how to start your online business.
practicalecommerce.com
Ecommerce Guide, Growth Tool, Design
Practical Ecommerce offers independent analysis and strategy for e-commerce merchants, SEO, analytics, marketing, design, payments, social media, cross-border, multichannel, shipping and much more.
chinaimportal.com
Ecommerce Guide, Import Service
China Importal is a digital platform that provides a step-by-step guide from logo creation to supplier sourcing, along with quality control, shipping and customs clearance. This all-in-one platform has all the tools you need to get high quality products made in Asia.
ecommercefuel.com
Ecommerce Guide, Networking
Ecommerce Fuel is a private community for experienced store owners and entrepreneurs. All members are required to own or work for a 6 or 7 figure store to join in so that you can benefit from their expertise and also expand your network.
abetterlemonadestand.com
Ecommerce Incubator
A Better Lemonade Stand is an online ecommerce incubator, supporting early-stage ecommerce entrepreneurs. You can learn how to start an online business here.
feedbackexpress.com
Feedback Software
Feedback Express helps you automate your Amazon feedback requests to
rank higher and sell more.
emergeapp.net
Inventory Management
EmergeApp is an easy-to-use inventory management software that takes care of inventory, purchases, sales orders, payments, & fulfilment.
channelape.com
Inventory Management
ChannelApe is a modern warehousing and fulfilment solutions company focused on helping brands grow using an innovative approach to fulfilment through one network, one platform, and as one partner.
ecomdash.com
Inventory Management
Ecomdash helps you save time and sell more by simplifying multichannel inventory management, order fulfilment, and more.
crazylister.com
Listing Software
Trusted by over 100K retailers to easily manage and grow their eBay & Amazon business, you can use Crazy Lister's listing software to grow your business.
mofluid.com
Mobile App Tool
Mofluid is a mobile commerce revolution for e-commerce stores. You can create native IOS and Android App for Magento Stores using Mofluid's extension.
sellbrite.com
Multi-Channel Selling Tool
Sellbrite is one of the best multi-channel selling software for brands and retailers. Use this to access more customers and maximize your sales, quickly and easily.
shopify.com
Online Store Builder
Shopify is hands-down the best ecommerce platform that has everything you need to sell online, on social media, or in person.
selz.com
Online Store Builder
Selz is the best ecommerce platform to start and grow your business online. Sell products and services online by using their built-in payment processing.
websitebuilderexpert.com
Online Store Builder
Website Builder Expert helps you to not only create a website, but to make a success of it. Whether it's an ecommerce shop or a new blog, it is a great resource to make use of.
x-cart.com
Online Store Builder, Ecommerce Growth Tool
X-Cart is an eCommerce platform created for all types of businesses. Their customizable features grow as your digital footprint expands. Sell more online with their scalable, PHP shopping cart platform.
repricerexpress.com
Repricing Software
Increase your Amazon sales and profits using this Amazon repricing software.
sewport.com
Sourcing Website
Sewport is a factory sourcing platform for clothing lines. They are affiliated with 1000+ clothing manufacturers who produce small to large custom orders. They assure a fast turnaround and cheap prices.
suuchi.com
Supply Chain Software
Suuch offers a supply chain software that drives cost-effectiveness, and transparency for the apparel manufacturing production process.
sourcify.com
Supply Chain Software
Manage and organize your entire production process and supply chain using Sourcify, a single platform to keep your team aligned and efficient.
Conclusion
You can use a combination of these eCommerce tools to suit your need to design, track and grow your eCommerce business. From eCommerce store builders and guides to supply chain management software and drop shipping platforms, you are all set to start your online store. 
Search your .Store domain now!
Search for your business name or category. cookies.store or summercookies.store