If you think you love tea, have a real passion for it, and are an entrepreneur by heart, you could start an online tea business of your own.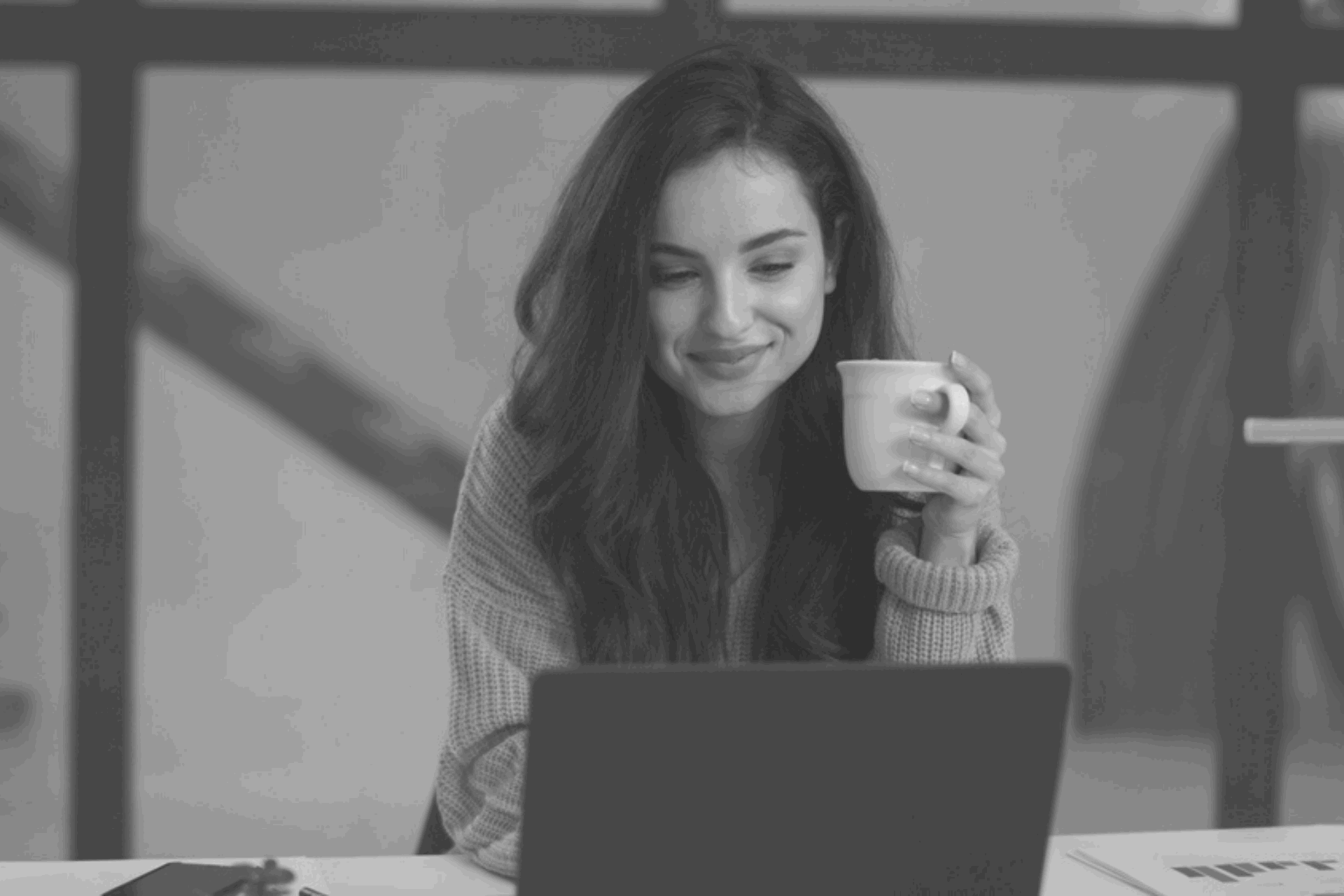 Someone might want to start a tea business anyway, but your love for tea and personal choice blends of it could take your business to the next level.
Tea is one of the most loved beverages in the whole world, and there is no doubt that the industry is growing enormously every day.
The market for a tea business is huge and if done well, it could turn into an instant success.
Why Build A Tea Business?
This might come as a shocker but tea is the highest consumed beverage in the world after water. It surpasses coffee by 3 times with the number of two billion people drinking tea every morning.
It is a great anti-oxidant and has a decent amount of caffeine which is much within the advisable range. Products like tea bags and pre-made ice-tea mixes have made it even more popular because of which the tea industry is booming at a fast rate.
Since the idea of starting an online tea business doesn't need any more convincing, we'll get straight to how you can start your own. Here are the steps you need to follow:
1. Find Your Niche
There are so many types of tea and dealing with every type might not be such a good idea in the beginning. Focus your efforts on a particular area and expand it gradually to own a market share.
You will need to find the niche you want to deal in. For instance, there are organic teas, herbal teas, iced teas, flavored teas, and many more.
Some are great for taste, some boost metabolism and help in weight loss, some help in detoxifying your body, some give energy with caffeine and some help you in sleeping better.
You might want to decide which kind of tea you want to sell and plan your business around it.
When a customer knows that you specialize in a particular type of tea, they might opt for your brand over a bigger brand that sells all kinds of tea for their specific needs.
Once you have a niche, it will also be easier for you to identify your target audience as the people who drink such tea would be very specific.
2. Look For Drop Shippers
Creating your own tea could be a really difficult task to achieve in the beginning, but you can source your tea products from drop shippers to get started. Dropshipping allows you to start selling online without having to purchase any inventory upfront.
In fact, when customers buy a product on your site, the order is sent straight to the supplier, and they in return ship it directly to your customers from their warehouse.
Find a drop shipper that supplies you with tea in varying quantities as per the orders of your customers.
It's even better if the drop shipper works with a white label as you can put your business name in the products to sell that way. A supply chain like that is essential for your online tea business to run smoothly.
By dropshipping, you can avoid the work involved with sourcing, stocking, and shipping the tea.
With minimal prior investment, you can focus your time and energy on marketing, branding, and customer service.
Search your .Store domain now!
Search for your business name or category. cookies.store or summercookies.store
3. Find Tea Suppliers
If you don't want to sell through dropshipping, you can also find tea leaf suppliers and source tea from them directly.
You can run a Google search for tea suppliers in your area or the ones that are based where you want to source tea from.
That way you can get a good idea of both local and globally-based suppliers both. You can also find them on supplier directories where there are details of different kinds of suppliers.
4. Build Your Website
Since you're starting an online tea business, your website is going to be your store where you sell your tea.
While you can hire a professional to build your site, there are great website builders like WordPress, Wix, etc. you can use as well.
Product Page – This will be the most important section as you will showcase your products here. Make sure that every product has great descriptions and appealing pictures to get your visitors interested.
A call to action is a must as that is what will get the customers to click and buy your products.
Payment – Different customers like paying in different ways and you need to make way for all. Allow credit and debit card payments, and digital wallets like Apple Pay, Google Pay, PayPal, and so on.
5. Create A Marketing Strategy
To get your online tea business in front of people, you will need to come up with an effective marketing strategy.
A great way to do that is by starting a blog that covers topics like the benefits of tea, different kinds of tea, how to make a particular kind of tea, and everything that revolves around tea.
You can optimize the blog for SEO, so that when people search for similar matters on the web, they find your blog, and eventually convert it into your customers.
Create accounts of popular social media platforms, post regular content, and engage with your audience. 
You can tie up with food bloggers and influencers, who can review or simply spread the word about your brand. You can also run Google ads to increase the popularity of your brand.
Search your .Store domain now!
Search for your business name or category. cookies.store or summercookies.store
6. Get Creative With Packaging And Punctual With Delivery
Packaging plays a very important role in any online business. Since people can't physically see and feel, and then buy the products, they rely on the packaging for a great shopping experience.
Get creative with your packaging and make your customers smile when they receive your products. You can add free gifts or good wishes stickers on special occasions to make it even better.
Recyclable packaging is quite popular these days as it shows how much you care for the environment. People would love to stick with your brand if they are impressed with your thoughts and values.
Customers don't like receiving their products late and you should make sure that you don't delay your deliveries. Tie up with professional courier services if you are not working with a drop shipper so that your products reach on time. 
7. Gain Expertise
If you want people to trust you and your business over the internet, you will need to show them that you're credible enough. Getting a certification as a tea expert could really give you the extra edge over your competitors.
Besides providing great tea, you would also be impressing your customers with your expertise in tea. When they see how passionate and knowledgeable you are about it, they would trust and buy your products even more.
Final Thoughts
The tea market has been around for ages and it's not going to go anywhere anytime soon. If you've always wanted to start an online tea business, now is the time.
Remember that the most critical consideration when starting an online business is to properly evaluate your niche and find a brand approach that's unique and helps you stand out from your competition.
There are so many different kinds of tea products out there; awaken your inner entrepreneur and get creative.
Search your .Store domain now!
Search for your business name or category. cookies.store or summercookies.store