Building a business is not easy no matter what the inspiration business quotes tell you.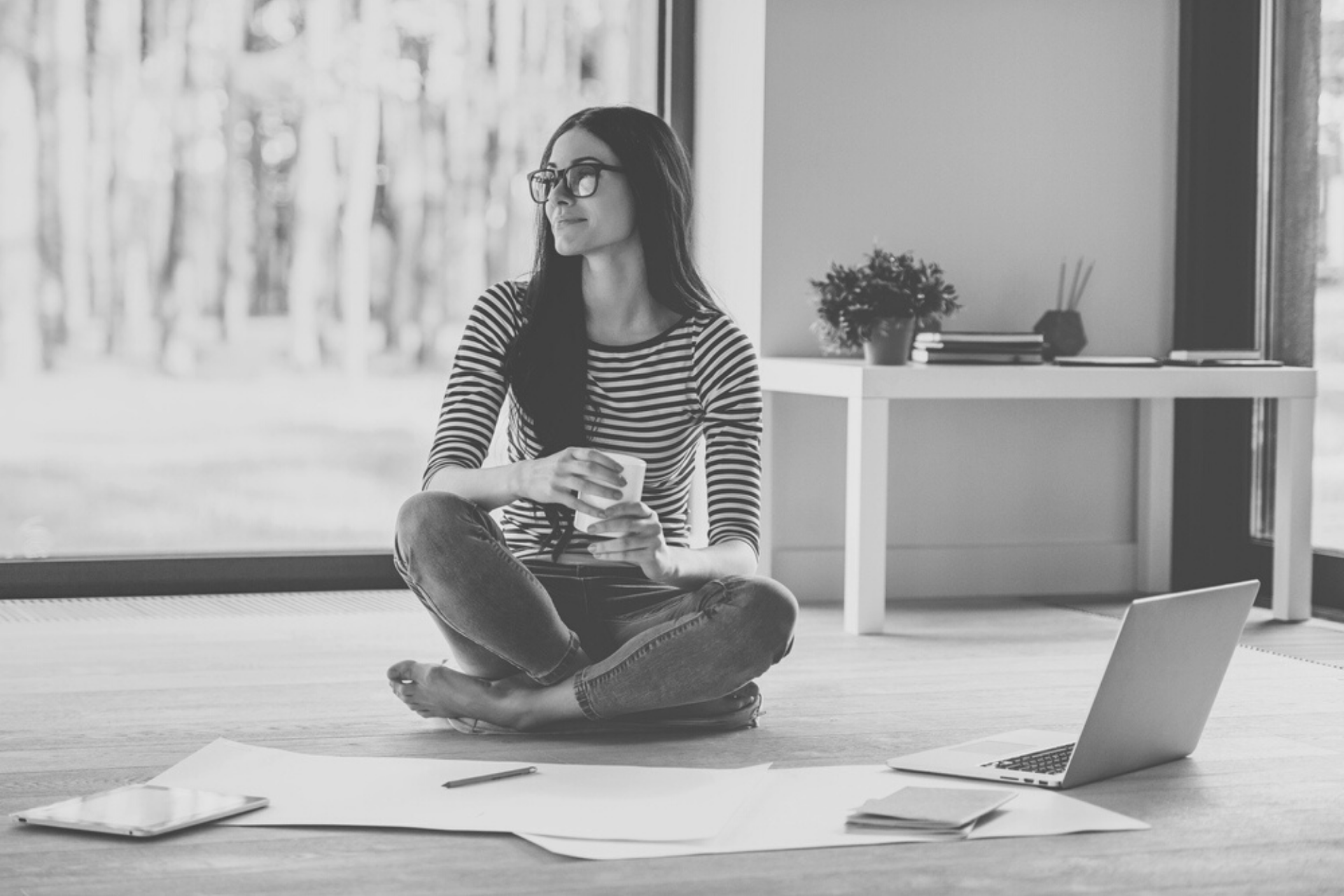 Even if you come up with a great idea, manage to kickstart it, you'll keep meeting a lot of obstacles at every step of the way, that will try to pull you down.
Sometimes the business journey gets too overwhelming for people and leads to a lot of stress and anxiety. Entrepreneurs often end up feeling frustrated, disheartened, or depressed when things get too difficult to handle.
Another common emotion amongst entrepreneurs, especially high achievers, is the imposter syndrome. There might come a point where you start challenging everything you have and feel that you don't deserve the success you have achieved.
'You're not good enough, 'you're not qualified to be in your position', 'you have no idea about what you're doing, and 'you'll be exposed by someone soon' are all signs of the syndrome. To be able to fight with all this pressure and emotional challenges, you might need some inspiration to get back on your feet.
Inspirational business quotes and videos can give you that push when needed. These videos and quotes could have such a positive impact on you, that they change your attitude from negative to positive in minutes.
Search your .Store domain now!
Search for your business name or category. cookies.store or summercookies.store
Inspirational Business Videos
Watching videos of inspiring people and what got them where they are today is always a great boost in confidence.
1. Success Is A Continuous Journey – Richard St. John
After achieving a long-term goal, it might get tempting to rest on your laurels. However, nothing is constant, and if you don't keep moving forward, things might not stay the same.
Richard St. John, a renowned author, and entrepreneur reveals how his business failed because he treated success like a one-way street. He shows how you need to keep repeating the whole process without stopping to stay successful throughout.
"Success isn't a one-way street. It's a continuous journey!"
2. A Pep Talk From Kid President to You – Kid President and Brad Montague
With laughs and lessons, this is a great video for giving yourself some encouragement every morning. You can even share it with your friends who need a kick in the right direction.
"Boring is easy, everybody can be boring. But you're gooder than that."
3. Impose Your Will – Inky Johnson
A projected first-round draft pick in the NFL who was about to become a multimillionaire lost everything in a second when he collided head-to-head in the game. The doctors rushed him to the emergency as he might have lost his life.
But he survived and his story is one of the most motivating videos you will ever see. If you ever feel like giving up, this is the video that will stop you and light a spark in you to get back up and achieve anything you want.
"No disrespect to you doc, but I've been working on this since I was 7 years old."
4. Always Be Closing – Alec Baldwin
One of the most iconic sales monologues of all time is where Alec Baldwin owns this scene from Glengarry Glen Ross (1992). With a good old-fashioned grit, Alec is sure to boost your confidence in how to close a sale in your business.
"A-B-C. A: always, B: be, C: closing. Always be closing!"
5. The Best Gift I Ever Survived – Stacey Kramer
Recovering from a setback is the toughest thing ever, and people always look at their setbacks as something negative. But in this video, Stacey Kramer shows how to look at the positive aspect of it and turn it into your strength.
Founder of Brandplay (global brand strategy firm) and Word for Word (global branding and naming consultancy), Stacey Kramer had been diagnosed with a brain tumor the size of a golf ball. She shares her experience and its impact on her life which is not only inspiring but also humbling.
"Next time you're faced with something that's unexpected, unwanted, and uncertain, consider that it just may be a gift."
Inspirational Business Quotes
Sometimes inspirational business quotes are enough to lift you up and get you going.
1. "Chase the vision, not the money, the money will end up following you" – Tony Hsieh, CEO, Zappos
2. "It's not about ideas. It's about making ideas happen." – Scott Belsky, Co-Founder, Behance
3. "If you just work on stuff that you like and you're passionate about, you don't have to have a master plan with how things will play out." – Mark Zuckerberg, Founder, Facebook
4. "Always look for the fool in the deal. If you don't find one, it's you." – Mark Cuban, Chairman, and entrepreneur, AXS TV
5. "Your most unhappy customers are your greatest source of learning." – Bill Gates, Co-Founder, Microsoft
Be Inspired
Whenever you feel demotivated, these inspirational business quotes and videos are going to give you the push you need. Even when you feel your team is lacking some motivation, they will do the job for you.
Most importantly, the power of these inspirational business quotes and videos is not in what they say or show. But what they remind you about yourself!
Search your .Store domain now!
Search for your business name or category. cookies.store or summercookies.store