Building a DIY website for your business is an obvious choice for most tech-savvy business owners. However, it is often believed to be a stupendous task for those on the non-tech side of the pond. We spoke with Alannah Moore, a DIY website specialist, to talk about how small business owners looking to go online can build their own website without having to code and without compromising on the quality or functionalities of their website. Read on!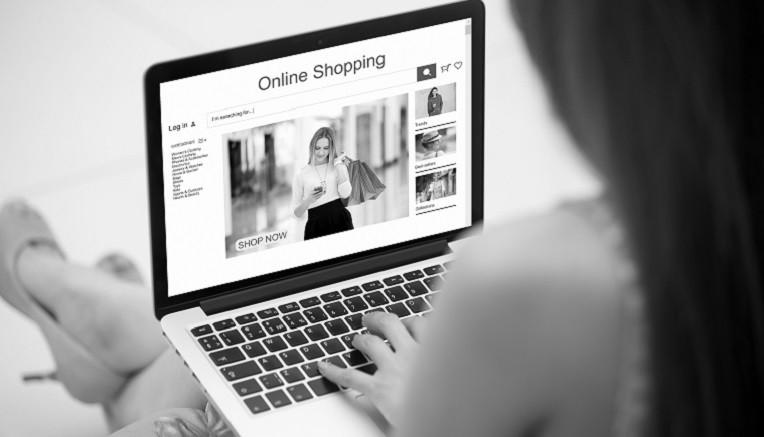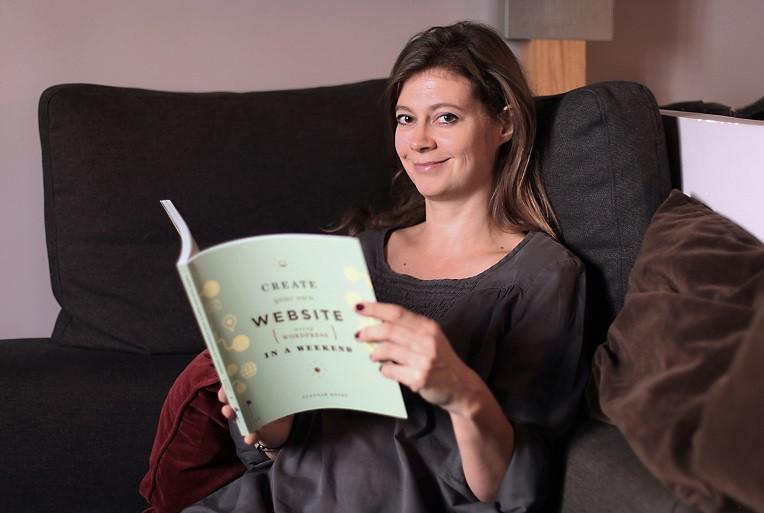 What inspired you to start CreateYourWebsite? Tell us the story.
I was a web designer for many years, creating sites for small businesses and entrepreneurs. My clients often asked me to teach them how to update their own websites. I realized that what most people actually needed if they didn't have a web designer on board, was to be in charge of their own website.
Back then WordPress was the only really viable option for people looking to learn web design themselves without indulging in coding. That's why I started writing books on this subject. My aim was to demystify the whole subject of DIY website creation and put it within the reach of people who have no tech or coding experience. And so I started CreateYourWebsite.
When it comes to DIY website creation, could you give us an overview of what eCommerce startups must keep in mind before they kick-start their website creation process?
It is advisable to get a web design professional to help you set up your website. Preferably with someone you can establish a long-term work relationship with and carry out maintenance when necessary. Don't try to manage a complex setup all by yourself if your tech skills aren't great.
The person in charge should catalog how to carry out any of the regular maintenance steps necessary. So, you won't be confused in the event that you find yourself without them and can quickly assign someone else to do the job.
When you're choosing your DIY website creation platform, make sure it has all the flexibility you need. You may be surprised to discover that you can't make changes to your layout without knowing how to code. If that's the case, that platform probably isn't for you, unless you are 100% sure that you won't need to make any changes in this regard.
I highly recommend you make use of a free trial period to check out the platform and be sure it works as you want it to in terms of layout, features, payment system integration and ease of use. Think ahead about any extras that you may need later and make sure that your platform can offer those to you.
In this day and age, times and are changing and more people are looking to be their own bosses. The internet makes this goal more accessible than ever, and ecommerce is one exciting avenue for success. Yet, it can be tremendously difficult to know exactly to start and ecommerce business that will actually do well enough to generate revenue.
For local businesses that are looking to sell online, what steps and tools do you recommend them to use for a DIY website creation?
I think Shopify is brilliant. It's created with small businesses in mind which means it's easy to use even if you have no prior eCommerce experience.
However, it is fully scalable and can be integrated with any third-party service you might want to use when the online part of your business starts booming. Another feature that's great for real-world businesses is their point-of-sale mechanism that can be used both in-store and on the go.
If you have a website already but haven't yet gone into selling online and don't necessarily want to rebuild completely, you might want to consider Shopify buttons. You can add these buttons to your existing website, allowing you to make use of all the "back-end" features of Shopify without having to construct an entire website.
I also recommend Ecwid, an ingenious add-on that you can plug into any website, no matter what platform it was built with. You can be up and be selling online in a matter of minutes.
What design tips do you advise eCommerce startups to follow in order to enhance the UX of their website?
If you're using a ready-made web store system, how precisely it functions will not be in your hands, but here considerations to bear in mind.
How your shopping cart works is crucial in terms of reducing cart abandonment. Ideally, you'd have customers give their payment and delivery details and provide any specifications necessary all on the same page. Check how the process works with the shopping cart you're using; a visual progress indicator is a necessity if it takes the customer through a series of steps before they complete.
Let your customer first purchase, and only then ask them if they want to create an account. You don't want any extra administrative steps to stand between them and actually making the purchase.
Suggest other products. If your platform allows you, it's a great idea to suggest other products that your customers may also like to buy (ideally a "People also bought" mechanism) and incorporate upsells at the last possible moment.
Make sure a contact email and telephone number are readily visible. Also have delivery details, terms, and frequently asked questions easily findable in your store. Putting FAQ and other essential details on the contact page can work really well with the double benefit of cutting down on repetitive queries.
Don't make customers search around to find what they're looking for. Incorporate a search bar and don't hesitate to put products in more than one category, if you think it will help people find them more easily.
Design & UX If you've chosen a self-hosted platform such as WooCommerce, chances are you're going to need help with your and development. Even if you select a feasible platform, you may need to consult an expert to help you make the most of the design, user experience , which extensions to choose, and more.
Could you suggest an easy and effective way for eCommerce businesses to get themselves a logo to brand their online store right from the get-go?  
A logo can be a stumbling block, but it really doesn't need to be. There are numerous DIY and low-cost solutions.
One of the easiest ways of creating a logo is to use lettering. You can choose a font that's unusual and memorable in one way or another – there are lots of places you can download free fonts on the web such as Font Squirrel, or you can buy unique fonts inexpensively from Creative Market. Any simple graphics software will suffice to create an image file with the font which you then use as your logo.
You can also create a logo on Logo.com or turn to Fiverr to find affordable designers. You can also look at Upwork and Freelancer.com, or the "1-1 Projects" section of 99Designs.com for getting your logo done.
How can small eCommerce businesses benefit from starting a blog?
I'm a massive believer in the benefits of starting a blog. Firstly, from an SEO point of view: a small site without a significant amount of text doesn't stand a great chance of getting a good ranking on Google.
However, if you grow your site with blog posts, not only does Google have solid content to chew through, but your site will carry more weight, generate more traffic, and in turn get a better ranking and additional customers.
Creating a blog allows you to express the personality of the brand and thereby differentiate yourself from competitors. It also allows the site visitors to get to know the brand; the more personality you can pepper the blog with, the better.
It shows prospective clients that you are dynamic and up to the moment. There are myriad ideas for blog posts for online stores such as the latest products, backstories, how and where certain products are created, how to use them, what to pair them with, trends, what's coming up, tips, news, best of, etc.