Once you've established your eCommerce or retail business, the sole focus should be to grow and scale rapidly. The best way to achieve this is to adopt a multi-channel retail strategy that enables you to sell your products on various channels thereby eliminating the risks that arise out of depending solely on one sales channel.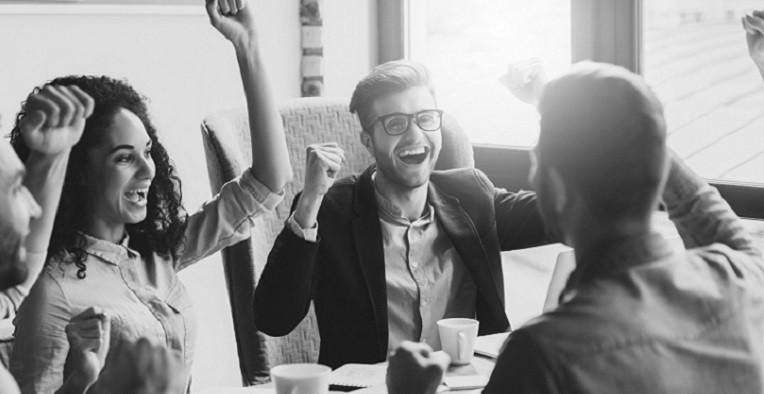 We spoke with Thomas Pittman, Director of Marketing at SellerActive, a company that specializes in delivering multi-channel retail solutions, to understand the basic parameters that every online business must consider before opting for a multi-channel retail strategy and the benefits associated with it. Read on!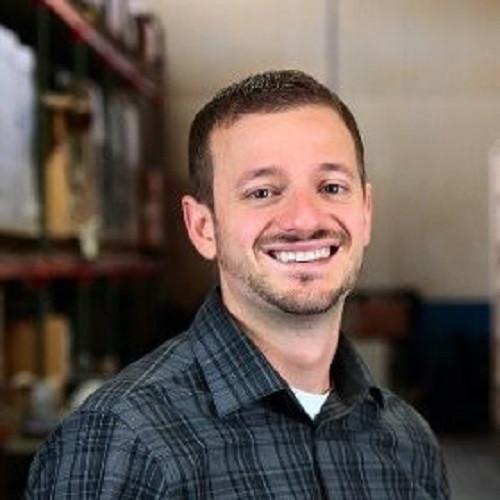 What inspired you to join SellerActive? Tell us the story.
After years of working my way up the ranks, I had an opportunity to join Bookbyte's startup SaaS company, SellerActive, as their leader in marketing. I was very excited to apply everything that I had learned over the years.
I instantly rolled up my sleeves eager to tackle the challenge of growing a successful SaaS company in the competitive eCommerce tech space.
How does the 'channel' shape what is bought? How important is channel evaluation before setting up an online business?
Channel evaluation is very critical. You must evaluate whether expanding to a new channel makes fiscal sense and whether or not it's a good fit for your products, business and fulfillment model, and go-to-market strategy. You must have all these components scoped out before venturing into a new channel, or you will fail.
What are the 3 basic parameters that every online business must consider before opting for a multi-channel retail strategy?
Sales channel analysis – What channels will you sell on? What are their fee structures and what types of products make the best fit? Will you be able to efficiently fulfill orders on these sales channels?
Fulfillment model – Does expanding to multiple sales channels make sense with your fulfillment model? To what extent will you able to effectively fulfill your orders, on time, and what percentage of your inventory will you fulfill yourself, dropship, or leverage a third-party service such as Fulfillment by Amazon (FBA)?
Business infrastructure – Will your current business infrastructure be able to support selling on multiple sales channels? How will you source products in time to meet the demand? What mix of technology and personnel will you employ to operate your critical business operations such as shipping, order management, picking and packing, and inventory management?
I learned how to build affiliate marketing websites which led me to find out about this software platform called MagCast that allowed you to publish your own magazine and I thought it was a brilliant idea. I had no expectation or intent to create a startup or anything massive, it was literally just a side hobby passion project.
Could you share 5 benefits of a multi-channel retail strategy for online stores looking to scale rapidly?
Increased product visibility – Multiple sales channels enable getting your products in front of new markets.
Reduced risk through diversification – Multiple sales channels means your business isn't dependent on one sales channel to keep revenue coming in. Your business is at a great risk if some unforeseen factor causes your sales to go up in flames on a certain channel. Through channel diversification that risk is spread out over multiple channels.
Increased sales volumes – More visibility for your products means more sales if done right.
Increased brand awareness – If you are a private label or a brand, getting your products in front of new markets means more opportunities to get your brand out there and acquire new customers.
Potentially increased margins – By leveraging the right fulfillment model and potentially finding the right channel where you can charge a premium for your products, you can potentially increase your sales margins.
People don't normally buy the same way on Amazon as they do on eBay. Could you shed some light on how online consumer behavior varies depending on the channel/platform?
To understand consumer behavior on a certain marketplace, you have to have an intimate knowledge of the demographics of those shoppers. This is hard to gauge on Amazon due to the vast array of customers and how competitive the channel is.
A marketplace such as Wayfair would have a different shopper demographic – an older set of shoppers who depend on ideas and pictures from image-based social media such as Pinterest or Instagram.
On a marketplace like Etsy, the shoppers are likely to be looking for customized, niche products that they are not able to find anywhere else. Shipping time and reviews may not carry as much weight, but the ability to find the single unique item they are looking for is of the utmost importance.
With ecommerce continuing to grow, it is necessary to stay up to date with all the integrations that make it easier to execute. Why work harder when you can work smarter? https://t.co/GgATQUKInf

— SellerActive (@SellerActive) May 1, 2018
What are the trends you foresee in the multi-channel retail space? Could you share a few predictions?
The multi-channel retail technology space is going to continue to rapidly develop, with new and better technologies being deployed with increased velocity. Along with that will come increased customer demand for stable and powerful products.
Costs will reduce as the older, more cumbersome platforms in this space will begin to be replaced by agile startup technologies. The same thing that happened in the CRM space with SalesForce is happening now in the multi-channel retail technology space.
This doesn't include the implications of globalization for this space. With large international marketplaces investing heavily in the multichannel retail space, who knows what types of changes and trends we will witness. Hold on because it's going to be a fun ride for the next few years.