There are more benefits of scented candles than one can count.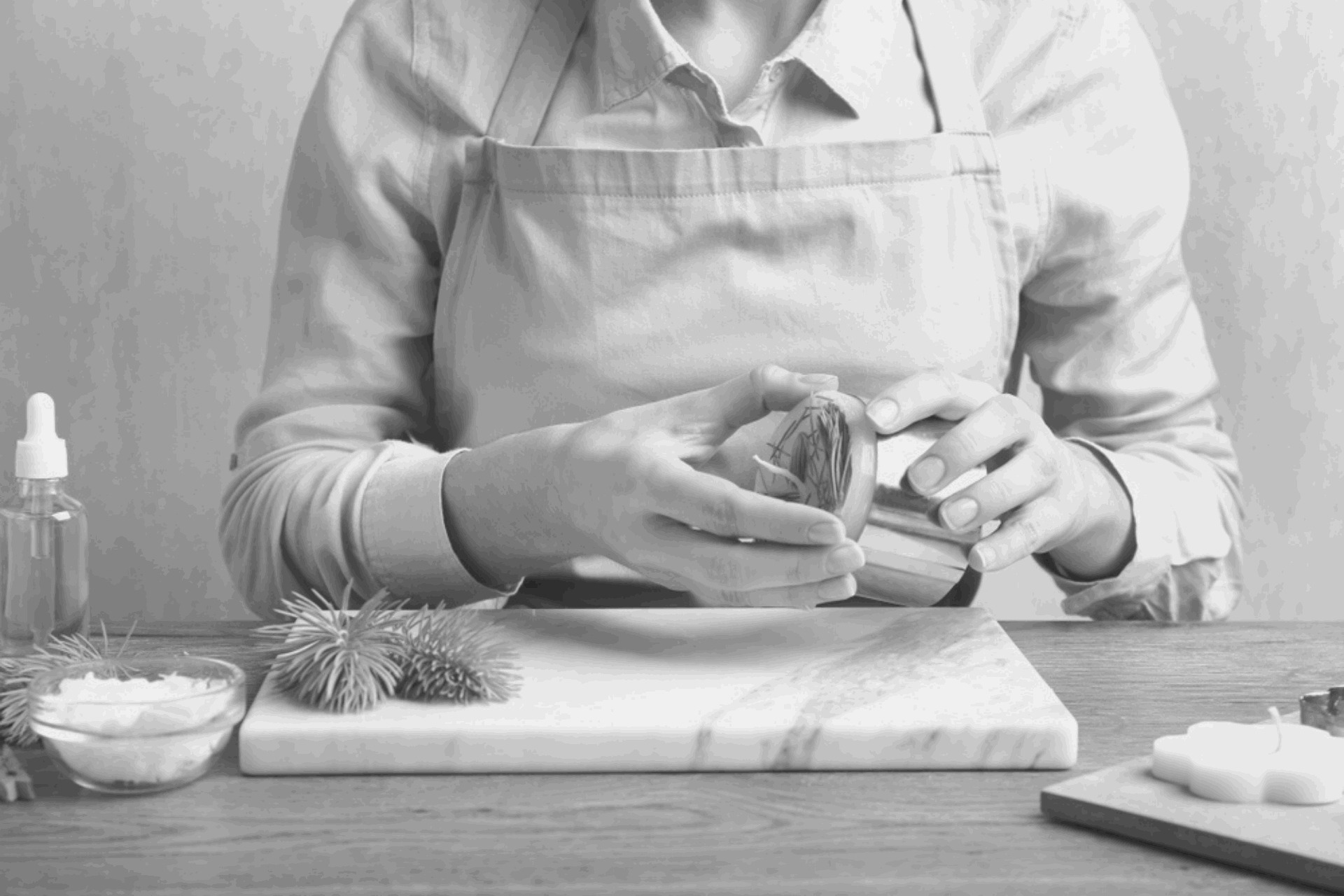 They are great for decorating your home, most of them are beautifully designed and their fragrance fills up the air with warmth, coziness, and calm. They're perfect for relaxing after a long day of work.
Scented candles are ideal for turning an ordinary night at home into a lovely sweet-scented experience. Fade Candles is an online store that creates and sells some of the best scented candles.
We spoke with Corrine and Zena, the sisters behind the business. Dive in.
1. What is the story behind Fade Candles? What inspired you to start this business?
Corrine: Fade Candles' journey started many years ago when I was on maternity leave. Following the birth of my second child, I was made redundant.
At the time I felt lost and confused so I decided I had to find something to occupy my mind before deciding on what to do after my maternity was over.
I was on YouTube one day and came across a video about candle making. Being the creative type I went out the following day and bought the supplies to make some candles. I loved it!
I started selling them to close family and friends and soon realized there was an opportunity for me to take it further. I was trading under a different name and the orders were coming in thick and fast.
With just having my second child the pressure was getting to me a bit. With the pressure of the orders and my lack of confidence at the time I stopped.
Fast Forward a few years and I now have my third child and my husband kept on saying that I should start the candle making back again. I reached out to my cousin, Zena, and asked her to come on board.
The business now had a new name and a new business partner, we haven't looked back since.
2. What inspired you to name your store 'Fade Candles'?
Corrine: We get asked this question a lot and I wish there were some sort of amazing back story to it. I woke up one day and the name just came to me. FADE is a brand and I thought it was perfect because it allows us to branch out into different avenues.
3. Subscription-model is all the talk right now. You, too,  have a monthly-melt subscription box – is it popular among your customers? How did you market it?
Zena: You're right sub boxes seem to be the craze at the moment. Our monthly sub box allows our customers to get their favorite melts on a month to month basis without the hassle of having to reorder when they run out.
We want our customers to have a hassle-free journey with us and the sub box allows for that. They can also do a sub and save on our candles as well.
4. What are the future plans for Fade Candles?
Zena: We are going from strength to strength and we are building a foundation for our children.
As Corrine mentioned before, Fade is a brand and there are many avenues that we want to explore so keep both eyes open 😊
5. Why did you choose a .store domain name and how has it helped you build a great brand?
Corrine: I did a lot of research into .com websites and it showed that there were new extensions coming rather than just the usuals.
.STORE allows the customer to instantly know that they were entering a site that they can buy products from.
Sometimes .com can mean different things – an information website, a blog, or a shop.
So, .STORE takes all that confusion away. I think they will become more popular in the further.
Search your .Store domain now!
Search for your business name or category. cookies.store or summercookies.store