You definitely don't need us to tell you that social media marketing is a necessity to promote your online store, however, what are the best social media sites for eCommerce marketing?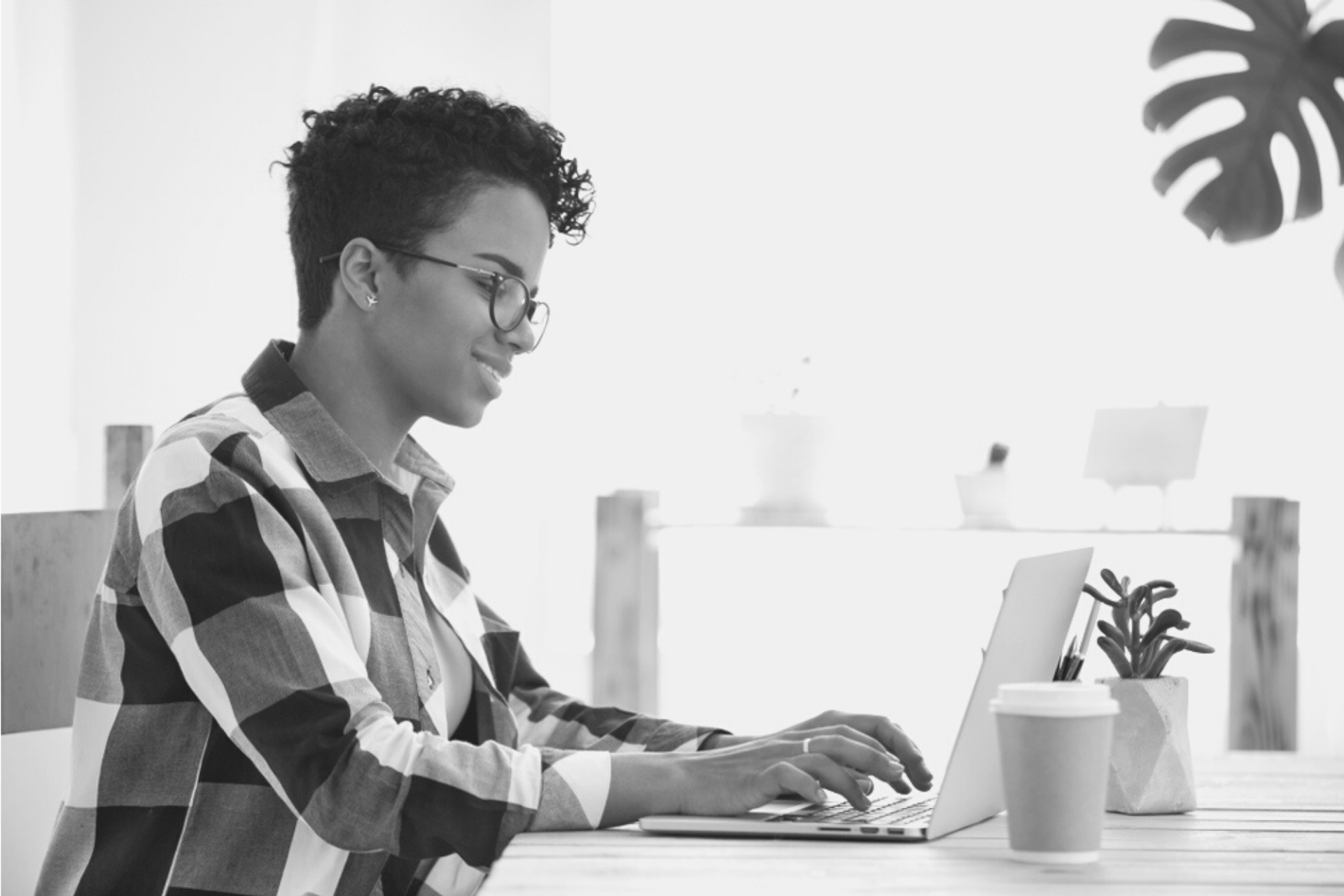 eCommerce marketers often struggle to form a marketing strategy that has the perfect mix of the right platforms and the right strategies to get the most out of their efforts.
Therefore, to solve this dilemma, in this article we'll look at:
Social media tips for eCommerce businesses
How to use Pinterest to market your online store
Social Media Tips For eCommerce Businesses
1. Define Your Social Media Goals
It is one thing to be present on social media, but another to know why you are present there.
Like for most things, defining your goals is of great importance for social media as well. Goals can be multiple, but they will help you devise a strategy to achieve what you want.
Your objectives on social media could range from driving traffic to your website to generating leads to building your brand. It's imperative to set goals that are strategically formed and easy to measure.
The idea is to keep an eye out on the marketing performance and be realistic by taking into account solid metrics like click-through rates, bounce rates, conversion rates, cost per click, rather than vanity metrics like the number of views or impressions.
2. Understand Your Audience & The Platforms
Another important social media tip is to spend time understanding your audience and the platforms they are active on. For instance, Instagram is a hotbed for eCommerce businesses, and a majority of online shoppers and lifestyle influencers spend most of their time there.
Instagram marketing for eCommerce businesses can prove to be supremely relevant and beneficial given the fact that businesses can now sell products directly from the social media platform.
Similarly, Twitter and LinkedIn might not be the most relevant platforms for an eCommerce business to spend time on.
Find out what are the best social media sites for eCommerce, especially for your online store, and include them in your strategy.
3. Indulge In Repurposing Of Content
Having a lead platform does not mean that others won't feature in your marketing plan. One of the most important social media tips is to create content with the lead platform in mind, but repurpose the same piece of content for other platforms as well.
Repurposing content is a great eCommerce content marketing strategy that can be used to boost social media presence.
Gary Vaynerchuk, a successful and well-known entrepreneur, shares that he repurposes his videos for different platforms and that helps him distribute his brand's social media content.
4. Consistently Publish Content
Consistency is another simple yet under-rated social media tip that we'd like to share. You don't need to post all the time, but social media algorithms definitely favor those who publish content consistently.
This makes it important to create and stick to a schedule. This schedule could be daily, weekly, or fortnightly. The schedule or the frequency depends on the platform, and more importantly on how much time it takes for you to create quality content.
Because another mistake brands make is posting content without purpose along with scheduling content at the wrong time of the day. The latter is especially relevant for eCommerce businesses that are trying to target an international audience from a different timezone.
Search your .Store domain now!
Search for your business name or category. cookies.store or summercookies.store
5. Invest In Video Marketing
Videos, as a marketing tactic, have been quite the forerunners for boosting engagements and awareness. There's a great possibility that this trend will most likely continue in 2020  and beyond.
The state of video marketing report by Wyzowl throws up some interesting insights shared by their survey correspondents.
According to the report, 87% of marketers stated that video has increased traffic to their website. The report also states that 95% of video marketers plan to increase or maintain their spends on video marketing in 2020.
Also, unlike a few years ago – video production does not have to be complicated or expensive. These days, creating videos in-house with just a smartphone is possible. Hubspot's video marketing starter pack is a good place to start.
6. Use Automation Tools
It isn't possible for most teams, especially in for new retail businesses and eCommerce startups to dedicate all the time to creating and publishing content. That's why automation and publishing tools are of great help.
Some scheduling apps you could use for best social media sites for eCommerce are:
Hootsuite
Buffer
Co-schedule
Later
These apps will help you plan content, track conversations, and measure impact.
7. Engage Proactively
Most eCommerce startups and even people running their own social accounts make the mistake of thinking that creating and publishing content is enough on social media. Well, that's just half the work.
Engagement is the name of the game.
Your content needs to engage, and it also needs to make people want to engage. This means that your content should make the audience want to share it further or to comment on it.
And not just that – it is important for you as an eCommerce brand to try and reply to each and every comment in a meaningful way.
You may want to take this a step further and proactively comment on other peer brands' and influencers' social content.
Sharing an interesting and meaningful comment on a handle with a massive following is a surefire way of getting great visibility. Every time you place such a comment, you are bound to add a few followers to your account.
8. Chase Collaborations
There are broadly two ways in which you can grow your social media presence. It is either via advertising or collaborations. Advertising can be expensive, and the followers you gain may not be ideal or highly engaged with your brand.
On the other hand, collaborating with other brands and investing in influencer marketing can help you get access to their audiences. The best part is that you could work with partners who have similar values or ethos as yours.
If you are starting off and do not have a large social media presence, then influencers may charge you to work with them. A good idea is to try out micro-influencer marketing which may work out to be economic but yield even better results.
9. Run Exciting Campaigns
Another tip on acing your social media in 2020 would be to regularly run exciting campaigns. Sharing the same kind of content or campaigns will definitely bore your audience over time.
That's why it is important to keep the excitement going with new ideas and campaigns. Some of these may be in the form of contests, but not limited to just that.
They could be linked to occasions or on providing information about useful topics.
10. Build A Community
This is probably the most important of all social media tips in this article. Many people who use social media for business, still look at these platforms as a one-way street. Yes, they reply to comments and follow some of the best practices.
But there is more to your social media presence than just sharing content and replying. Building your startup's community using social media is by far the best thing you can do in 2020.
What this means is – you get the audience to interact with your brand in multiple places no matter where they start. Get them on your email list, Facebook, Instagram, and Twitter, and keep sharing valuable content.
You could build your startup's community using the following steps:
Keep receiving feedback: Learn from the community on content and even your products
Online to offline integration: Organize regular meetups which will help you connect better with the community and also provide more content for your social media channels
User-generated content from your community: You can also plan Instagram takeovers, and Twitter handle takeovers with members from the community.
How To Use Pinterest To Market Your Online Store
Pinterest can be a fantastic platform for eCommerce marketing. In this article, we'll how Pinterest is one of the best social media sites for eCommerce and how to create a business account, create a Pinterest board, and launch ads.
Pinterest is used differently from other Social media platforms such as LinkedIn, Twitter, Facebook. Users of Pinterest like to find, share, and store visual content they find interesting and useful.
Therefore, a good investment here would be to hire a professional photographer and get great product photographs of your online store. Pinterest is a visual platform and good photos will help you make a difference to your marketing.
The second thing is to find out if your targeted audience is Pinterest users. 
Around 30 % of adults in the US are Pinterest users. Two-thirds of the user base were women. The Pinterest user base is increasing at a healthy clip of over 15 % per month.
Internationally, Pinterest users are increasing at an even faster rate.
Search your .Store domain now!
Search for your business name or category. cookies.store or summercookies.store
How can you use Pinterest for marketing in 2020?
Opting for Pinterest Marketing in 2020 can work in your favor if you use it well.
Contrary to what you find in the usual literature, it is recommended that you build a follower group for your Pinterest account much before you launch your online store and create a buzz.
You can do this by adding contacts from my other social media accounts, promoting your account via other platforms, and by following accounts who you want to follow you back. 
Additionally, research what the established online stores in the same category are doing to increase their follower base and learn from their techniques.
A Harvard Research paper "Data-driven Pinterest tactics that drive sales"  by Alexandra Samuel (2013) says that  43% of purchases are based on referrals compared to 17%, through content displayed in your own site.  It further adds that 40% of the sales were made within one week of a Pinterest visit and 80%, within three weeks.
These numbers make a strong case for you to join Pinterest and get the most out of that platform. Here's how you can get started:
How to set up a Pinterest Business account:
Step 1: Go to pinterest.com/business/create
Step 2: Choose your store's location and language 
Step 3: Create your account by selecting your account name
Step 4: Connect your store's Instagram and youtube account (if created) 
Step 5: Choose whether you are open to promoting Pinterest ads in your account 
Step 6: Edit your profile by adding a profile photograph, changing your display name (the name of your online store), and add a short description of your online store
Step 7: Click claim from the left-hand menu, to claim your website 
Once your Pinterest account has been created, follow these steps to start configuring your online store on Pinterest:
How to create Pinterest boards: 
Step 1: Add a description 
Step 2: Define the visibility by adding keywords and the category, which will make your board searchable
How to create pins on Pinterest:
Step 1: Add a title and description
Step 2: Add destination link which is your online store's landing page
Step 3: In your description, add relevant keywords and hashtags for maximum visibility
Step 4: Upload audio or image (a good practice is that you use a 2:3 aspect ratio i.e. if the width is 1000 pixels, the height would be 1500 pixels, else it would get truncated in receivers feed) 
Step 5: Choose to publish the pin immediately or at a later date
Step 6: Choose the board and pin to feature in your profile 
Search your .Store domain now!
Search for your business name or category. cookies.store or summercookies.store
What are some of the best ways to use Pinterest to promote business?
Listed below are some quick tips you can use to promote your business on Pinterest.
Encourage your friends, customers, and followers to share your pins on their own boards. Create a loyal community by encouraging them in the form of promotions or exclusive access to new launches.

Subscribe for Pinterest Tag which allows analytics to track conversions, measure campaign ROI, and help you build an audience for the next campaign.

Reach out to users who interact with your pins or boards to know if they need more information about the product.

Avoid using stock photos, and invest in getting high-quality photographs that enhance your product and your online store.

Use 30-60 seconds duration videos, which are more effective in garnering attention.

Share detailed information about your products, after-sales service, quality certificates, how to use tutorials, and return policy on your Pinterest.
How To Use Twitter To Market Your Online Store
With millions of active users, Twitter marketing for an online store is a great way to create brand awareness.
Being one of the most popular social media platforms, it provides a great opportunity for building a brand, its audience, driving sales, and also getting customers insights.
However, amidst millions of tweets every day, in fact, thousands of tweets every second, you'll need to be highly strategic to get the best out of your Twitter marketing for the online store.
Here's a detailed guide to help you with it.
1. Build Interest
People won't start buying your product if you're just posting its pictures and videos. You need to start creating your brand presence and build the audience's interest in your brand and product.
Establish yourself as a brand that they can relate to. Only when you have grabbed the attention of your potential audience and they start building interest in you, will you be able to take it further.
You can do that by trying things like:
Creating engaging posts or memes relevant to your product or industry as a whole

Post using trending hashtags that can make you a part of ongoing discussions
2. Hashtag Campaign
Hashtags became popular with Twitter, and to date, it plays a huge role in the social platform's functionality.
Coming up with your own brand-specific hashtag and making it a trend could really help your Twitter marketing for online stores.
Besides attracting a lot of followers and giving your recognition, it can even boost your sales considerably. To create a successful hashtag campaign, you need to make sure that your hashtag is:
Unique

Relevant

Simple

Catchy
The basic idea behind it is that people should create content and post it using your hashtag so that you start getting visibility.
3. Influencer Engagement
Influencer marketing is one of the most effective ways of marketing on social media. Influencers are individuals with an ardent following belonging to a particular industry.
When they promote or recommend your product or brand, it's highly likely that many of their followers are going to invest in it too. Not only will it help you gain a new set of audiences but also enhance the visibility of your brand.
Just make sure that you find out influencers that belong to your industry or niche because it's important to market to your prospective customers to get results.
Search your .Store domain now!
Search for your business name or category. cookies.store or summercookies.store
4. Twitter Chat
The chat functionality of Twitter can encourage amazing conversations between brands and their consumers.
It's helpful for Twitter marketing for an online store because it portrays your brand to be responsive while also giving you a better understanding of your audience.
Use Twitter chats for the following:
Solving people's issues

Providing answers to their questions

Getting to know the audience better
By organizing Twitter chats on a daily basis you can build a much stronger relationship with your audience than what it otherwise would be. With the help of it, you can earn their loyalty and eventually encourage them to purchase repeatedly from you.
5. Showcase Various Uses Of Your Product
Twitter marketing for an online store is not just about attracting more and more audiences but also educating your audience well about your product.
Use the platform to showcase various uses and benefits of your product.
Sometimes, what works better is enlightening people on how your product can add value to their lives and letting them buy it themselves, rather than asking them to buy it.
If you can instill a desire in them for your product, they will themselves buy it.
6. Sponsored Tweets
Despite your efforts while Twitter marketing for an online store, there will always be a huge part of the potential audience that has still not noticed you. The pool is vast and it's not your fault necessarily.
However, in order to tap the untouched audience, you need to use their feature of sponsored posts. By doing that you can attract and engage with a new set of potential audiences as well.
The sponsored tweets will help you find prospective customers with characteristics similar to your customers.
You can ensure that they notice relevant and relatable tweets from your brand, engage with them, and eventually convert into actual customers as well.
7. Twitter Remarketing
Remarketing is a very effective marketing strategy where you market specifically to people who have shown interest in your product in the past.
You can make this strategy a part of your Twitter marketing for an online store as well.
Twitter remarketing helps you identify people who had visited your site previously, added your product in their cart but never bought it, engaged with your tweets, etc.
You can then focus your Twitter marketing towards these people, and that will also reduce your expenses on clicks since the chance of these people converting is much higher than a newer audience.
Search your .Store domain now!
Search for your business name or category. cookies.store or summercookies.store
8. Twitter Cards
Twitter cards are great for improving the visibility of products in tweets for eCommerce stores.
By enabling them on your site, you can make sure that whenever a user shares your product on Twitter, it automatically displays useful information about your product.
It basically displays a snippet of your product page with details like product pricing and stock availability.
Twitter has a limit on characters per tweet, and these cards help in overcoming that shortcoming by providing detailed information about what you're selling to your audience.
9. Twitter Analytics
Just like in any other kind of digital marketing, analytics plays a major role in Twitter marketing for an online store as well. Twitter analytics will help you better understand the performance of your different tweets over time.
By doing that you can identify what kind of tweets engage better with the audience and which ones should you post in the future to engage with them.
These stats will help you in determining ways to switch up your content mix to post the best kind of content.
10. Apologize When Necessary
Twitter is one of the most preferred platforms for customers when they meet with any issues with products or brands. Use it to earn their trust back rather than chasing them away.
It's okay to make mistakes or to not meet customer expectations once in a while, as long as you own up to them and do everything in your capacity to resolve them.
By doing that not only can you retain your existing customers, but also portray publicly that your brand is genuine and you value your customers.
Search your .Store domain now!
Search for your business name or category. cookies.store or summercookies.store
How To Use Facebook For Marketing My Online Store
Facebook is considered to be the most popular social media platform today, and that is why Facebook marketing for online store holds so much importance.
Billions of users use it to interact with the online network daily, which means that there is massive potential for any new online store to get exposure on this channel as well.
Even though you might not want to be overbearing with your efforts, it is important for entrepreneurs, especially the new ones to make their brand presence known online.
Facebook marketing for an online store is a great way to achieve that and even more.
Let's look at a few ways with which you can optimize your Facebook marketing for online store:
1. Target Audience
The first and foremost thing in Facebook marketing for an online store is to define a target audience.
However hard you market your brand or product, it won't give any good results if your audience is not right.
For instance, if you deal in kids' clothing, but a majority of your audience is in their old-age, all your marketing efforts would be in vain.
You will have to determine the location, age, job, and the value of your product for your audience and market to them.
Facebook's Audience Insights tool is highly effective in identifying parameters like gender, education status, location, relationship status, language, usage history, and also past purchases.
By knowing these details, you will know exactly whom and where to target for your brand and products.
2. Facebook Business Page
Facebook allows you to have your own business page in a highly simple process. Just go to facebook.com/business, and from there choose your business type and other necessary details.
Once you have filled in all the necessary information, you can add your business logo or profile picture, and a cover picture just like a regular Facebook page.
You can then add a short description of your business so that people get a good idea.
Facebook marketing for an online store should not be done from a personal profile or page as it doesn't look professional.
On the contrary, if you market your brand from a business page, it reflects a much greater level of authenticity.
You can even allow your audience to communicate with you via Facebook messenger linked to your business page.
3. Sell On Facebook
Facebook gives you the opportunity to sell directly on their platform with their shop feature.
Click the 'shop' tab on your page, go to the Commerce Manager's 'Sell on Facebook' page, link your business accounts, set your preferences for shipping and returns, establish payouts, and you are good to go.
After this process, you can use Facebook's Commerce Manager across their platform, and even Instagram and Marketplace.
The best part is that you can also use third-party platforms such as BigCommerce, Shopify, CommerceHub, etc. with your Facebook shop.
In fact, if you are already using a third-party platform, you can automatically set up your Facebook shop and your products from your platform will start appearing on your Facebook shop as well.
4. Visual Posts
Facebook at the end of the day, is a social media platform, and to attract a good amount of audience, you'll have to make sure your posts look appealing.
Professional product photography and videos, attractive designs, and so on, will intrigue the users.
Facebook marketing for an online store is all about tapping the potential customers and engaging with them so that they eventually convert into actual customers.
With visual posts, it's much easier to catch the audience's attention and persuade them to check your brand or products out.
5. Posting Schedule
One of the reasons why most brands don't succeed on social media platforms like Facebook is irregular or inconsistent posting.
When users are interested in someone's content, they expect to see their posts regularly, and if they don't get it, they move to other sources of content. 
It doesn't matter if you post every day, every alternate day, every week, or even twice a day.
Just make sure that you stick to your posting schedule so that your audience gets something new from you whenever it is expecting.
Use Facebook Insights to understand how and when is your audience engaging maximum with your posts, and plan your posting schedule accordingly.
Facebook marketing for an online store works best when you stick to this schedule and keep posting consistently.
6. Engage With Your Audience
Start engaging with your audience, and see your social media efforts give you better results.
Nothing makes customers happier than genuine acknowledgment from a brand they like.
If they comment on your posts, reply to them and show that you value them.
Whenever they post content related to your brand, share it, and you can also organize contests and giveaways to boost audience engagement and even reward them for it.
7. Facebook Ads
With the above techniques, you can build a great audience when Facebook marketing for an online store.
However, there will always be a much bigger potential audience that you can reach and convert.
Use Facebook ads to market to such an audience, so that it starts following your brand on Facebook and even converts into your customer base.
The platform provides various options to marketers, including brand awareness, app installs, user engagement, visits to the store, etc.
The number of active Facebook users is magnanimous and due to so many posts on their feed, they will never be able to see all the posts from an account.
Ads will help you up your game and make sure that you catch their attention every time.
8. Promote Your Products
It is not a great idea to come across as too promotional all the time and give the audience the impression that you only care about selling your products, even on social media.
However, it also doesn't mean that you should never promote your product on Facebook.
The whole purpose of having a Facebook business page is to tell users that you are not a regular user but a business brand and your ultimate goal is to provide value to them with your products.
Even the audience is following your brand on a social media platform because they are somewhat interested in your products.
Whenever you are coming up with a new product or making an upgrade to an existing product, use the platform to announce it.
Build hype around what's new so that even your audience feels like checking it out or even get one for themselves.
Design your content in such a way that you can promote your products once in a while with a fun joke, meme, or any other form of Facebook content.
There is no better way to promote a product without letting it look like product promotion.
How To Use YouTube To Market Your Online Store
Not only is YouTube the largest video platform in the world, but it is also the second-largest search engine.
Due to its huge audience and billions of videos that are constantly being consumed, it provides a huge opportunity for brands and businesses to market themselves.
YouTube marketing for an online store can help improve your brand presence and optimize your SEO. You can use it to share content that is easy for your audience to consume and spread.
Irrespective of its huge benefits, YouTube marketing for online stores might seem intimidating for brands sometimes. To make it simpler for you, we have created this detailed guide with a few of the best tricks for YouTube.
1. Create A Channel For Business
Using a regular YouTube channel for your business might come across as less professional and convincing. Create a brand account on Google, and use it to start a YouTube channel specifically for your business.
A brand account allows multiple authorized users to log in simultaneously, and your core team members can have access to it and use it accordingly.
You can also open and manage multiple YouTube channels with it if you need to start different ones for different areas or departments of your business.
2. Research Your Audience
You will need to research your audience well and understand their preferences on the platform well.
Factors like their city, age group, device preferences, and so on, all play a major role in determining how to go about YouTube marketing for online store.
Use YouTube analytics to analyze how your audience is reacting to your videos, how they are engaging with them, and what they are exactly liking or disliking. Go through their comments and get their feedback to know them better.
You can even create a poll or ask a question in the Community tab, and your audience can share their responses with you.
The better you understand your audience, the more effective will your YouTube marketing for the online store be.
3. Optimize Your Videos
YouTube is nothing but a humongous video search engine that functions very much like Google, as it is also owned by it as well.
The search results are ranked by titles, descriptions, keywords, and other factors, and all these become a part of the YouTube algorithm that recommends people's videos for watching.
To make sure that your videos show up when people are searching for related content, you will have to optimize your YouTube posts.
Here are a few tricks that you can use for that:
A Strong Title – Your video's title plays a major role in determining whether it will reach a huge audience as a part of the algorithm or not.
You can optimize it by using the right keywords but make sure that they are directly related to your video content.
Find out trending topics and keywords on Google Trends and Google Ads Keyword Planner, and incorporate them into your title.
You can also find out what words people have searched to land on your channel through YouTube analytics.
Standout Thumbnail – Titles are to be read, but what captures the attention even faster is the thumbnail.
With a highly attractive thumbnail, the chances of your video getting a boost are much higher.
Instead of selecting one of the three options provided by YouTube from your video, you can create a custom thumbnail, where you can include whatever is important from your video.
Make sure that your custom thumbnail is of great picture quality so that it looks appealing when people see it on their screens.
Keyword Rich Description – Use the description box to summarize your video briefly, so that people who like to read before watching the video can get to know about it.
Include all the important keywords in your description matter without coming across as spammy.
You can also add product links or any other necessary links that were a part of the video in this space.
Adding a table of contents without time intervals for longer videos is a great idea as well.
Additional Features – YouTube also provides you with a few other features that can help you optimize your videos if used efficiently. Have a look:
Cards – You can use up to five small CTAs that you can use to redirect your audience anywhere you want with a single click

End Screens – This is the best way to invite the people to watch up to four more pieces of your content who watched your video till the end

Bumper Ads –  Unskippable six-second long video ads that appear at the start and the end of the video

Watermarks – Custom subscribe buttons that are visible to only non-subscribers
4. Post And Schedule Videos
A huge part of the population, primarily those who are in their teens, twenties, or thirties have started preferring YouTube over network television. As a result, they also expect the videos they like to appear consistently.
If you don't give them that, they are likely to move on to other channels from where they can consume regular content.
You can also find out the best time of the day or day of the week to post from your analytics and schedule your videos accordingly.
5. Explore YouTube Ads
Whenever you want to reach a higher number of people than your organic audience, you can also opt for YouTube ads. Whenever you come up with a really good content piece, which is engaging with your audience much better than your previous ones, you can even promote it to attract a huge audience.
There are four types of YouTube ads that you can opt for:
Skippable in-stream ads

Non-skippable in-stream ads

Video discovery ads

Non-video ads
6. Optimize Your Channel
Apart from all the above-mentioned points, you will also need to optimize your channel for better overall reach. Here are a few ways for that:
Channel Description – The 'About' tab of your channel allows you to tell people briefly about yourself, where you can incorporate important keywords related to your brand and content. You can even include links to your social media handles and website here.
Channel Icon – Use a high-resolution image of your logo here. Alternatively, you can also have a brand display picture that is consistent throughout all of your social accounts to portray a professional impression.
Channel Art – This is a great banner space to welcome your audience with something interesting about your brand, or any new upcoming launch.
Channel Trailer – Offer a sneak peek of your brand keeping in mind that they might be visiting or exploring you for the first time, to give them a reason to subscribe to and engage with your content.
Curate Playlists – You can create your own playlists with different videos in a queue so that your audience can keep watching for a longer time without opting out.
Captions and Translations – Add captions and translations to your videos so that non-native speakers, people who watch on mute, or have hearing impairments can watch your content too.
What Is Social Proof?
Social Proof is a powerful marketing tool. It's no wonder that major eCommerce brands such as Amazon and Alibaba use it on their website.
Social proof has a significant impact on the way your potential customers and browsers perceive your brand.
With social proof, you can easily boost conversions, drive site traffic, increase brand awareness, and improve your brand's influence.
But most marketers still don't know what social proof is and how they can make the most of this rather simple technique.
A simpler way to understand the social proof is when you encounter it in certain real-life scenarios.
A great example of this is when you see a large crowd of people waiting outside a restaurant for their table.
You look at the number of people waiting and presume that the food must really be good since so many people are waiting outside. And so, you are more likely to make a visit to the restaurant in the future.
It's the same with brands using brand ambassadors and stores that are packed or movie halls that are filled with people.
When you see more people indulging in something, you tend to be more inclined to also pursue or try the same activity.
Types Of Social Proof
Broadly speaking there are 5 types of social proof that you can use for your online store.
Customers – Positive testimonials and feedbacks from your existing customers will work well for your social proof.
Celebrities – Social proof from celebrities or industry influencers that are using your products can do wonders for your eCommerce store.
Crowds – Showing large numbers of people buying from you is also a valid social proof strategy. (e.g. 100,000+ eCommerce businesses are using a .store domain extension for their websites)
Friends – Showing people that their friends are buying from your website. (e.g. "50 of your friends have liked .store domains")
Certifications – Displaying a credible 3rd party certification shows that you know what you are doing and establishes a sense of quality and trust.
Social proof is all around you and you can use this same strategy to drive conversions and build a better brand for your eCommerce store.
Conclusion
Pinterest was the pioneer in creating a social network that preferred images to text. Lately, a lot of websites have changed content to include more visuals on their websites. However, the advantage that Pinterest has is its large network.
Moreover, Pinterest is expanding its presence beyond the US, giving account holders a ready market to tap from. The platform is seeing increased penetration in countries with a large customer base for retail brands (e.g. India and Brazil).
To add to this, Pinterest which started from an invite-only social network has turned to the biggest collection of online and offline stores in various categories.
Most of the colleges have Pinterest accounts themselves and encourage students to use and research Pinterest as a marketing medium. Thus, the Gen Next is increasingly becoming savvy to use Pinterest to search for ideas and shopping.
Search your .Store domain now!
Search for your business name or category. cookies.store or summercookies.store